Let's face it. Everybody loves receiving gifts, especially if it is something that you really wanted to get. However, coming up with great gift ideas can be a difficult task, and most people just cannot cope with it.
If you have been invited to a birthday party and do not know what present to give, don't panic just yet, because we've got something for you. Well, some tips on picking up the right gift to be more precise. So here they come.
Our give ideas also work well as contest prizes. If you are looking to host your next big contest or giveaway, these gift ideas can help to get you started in choosing your grand prize.
FREE DOWNLOAD: Get all Our Contest & Giveaway Marketing Guides, Checklists, and tutorials that have helped 100's of brands collect 15k+ emails in under 21 days!
Figuring Out the Ultimate Gift
Consider what a person likes. Yep, not surprisingly, great gift ideas should be something (or connected to something) that the person you are giving the gift to loves.
For example, if they like the Harry Potter series, then get them an illustrated edition of the series, a ticket to the Universal Studios Theme Park, or some cool merch. Trust me. Such gifts are always appreciated.
Be creative. A great present is not necessarily the one you buy in a store. Think outside the box and come up with something truly special. Well, if you can draw, sing, or write poems, go ahead and make something for your friend or significant other. Creative presents are priceless.
Use some help. Finding the right present is rather challenging, and that is exactly why you can and should use some help. Ask your friends or relatives for advice or look through some of the MasterBundles articles.
MasterBundles offers a whole bunch of useful articles such as the ones about figuring out the right gifts. The platform has recently posted some great gift selections for pretty much everyone, so let us have a brief look at them.
Gift Ideas for Contests
Choosing a gift as a giveaway or contest prize works great, especially during the holiday season. One of the most popular gift choices in the last few years was Apple Airpods. Airpods make the perfect contest prize. Plenty of people will be eager to exchange their email to stand a chance at winning Airpods.
However, it is important to remember that if you are running a contest that wants to target a specific audience, you will have to choose a prize that is relevant to your brand.
Airpods won't work if your company sells SaaS products and is looking for B2B clients. Yes, you will gain tons of leads, but only a small percentage of those leads will be high-quality leads.
We have listed gifts for all kinds of people below and also included ideal gifts fro brands looking to host their very own giveaway or contest. Happy hunting!
Gifts for Artists
40+ Gifts for Artists that You Won't Think Of by Yourself is an article that basically showcases a huge selection of pretty bold gift ideas for artists. In fact, artists are rather sophisticated people, which means that finding the ultimate gift for them is incredibly challenging, yet totally possible.
For example, the author of the article suggests considering such gifts as Scribbler 3D Pen, Bamboo Folio Digital Notebook, Adjustable Table, Waterproof Notebook, Self-healing Rotary Mat, as well as many other dope presents. So if you are looking for a fancy gift for your artist, then go ahead and check out this very article.
More Gift Ideas for Artists
Art Set – An all-in-one art set filled with color pencils, crayons, and pastels. Ideal for those who love to doodle. For artists who work with paint, a paint set that has brushes and canvas is perfect.
Viviva Colorsheets – A portable water paint booklet that's as compact as your smartphone. The artist can carry a colorsheet with them anywhere and get started with their next masterpiece.
Scribbler 3D Pen – This pen will allow artists to create 3D printed objects by drawing them in the air. A great, fun product for any artists, especially kids.
The gifts above will work well for contests too. A Back2School contest is a great contest idea. You can ask entrants to submit their best artwork which can be voted for on Facebook.
The Scribbler 3D Pen is an exciting product and will work well as the grand prize, with the Art Set and Viviva Colorsheets as runner up prizes.
Great Gifts for Writers
20 Gift Ideas for Writers – Wow Your Favorite Wordsmith is the very article where you will definitely find the best present for your beloved writes.
Just like artists, writers are these elaborated people who perceive this world in their own unique way, and that is exactly why finding the gift they would like is so challenging.
Luckily, this article will help you out by offering to consider the following gift ideas: Leather Journal Notebook Gift Set with Luxury Pen, The Emotion Thesaurus: A Writer's Guide To Character Expression, Book Candle – Antique Books – Literary Bookish Gift – 8, Bookish Jewelry, as well as some fancy postcards. So do not hesitate and make your writer happy with one of these bold gifts!
More Gift Ideas for Writers
Writers Lamp – Writers love taking advantage of those late-night creative sessions. Help them set the mood when crafting out their next novel with a modern desk lamp/organizer. Lamps with built-in wireless chargers are all the rage at the moment too.
Keyboard for iPad – the Brydge iPad keyboard line is a wireless keyboard that turns your iPad into a mini MacBook Pro. It's slim, sleek and compact and ideal for writers who love to work at coffee shops and parks.
Grammarly – This popular spell checking service is a modern-day writer's best friend. It's a monthly service that can be paid for annually.
The Brydge iPad Keyboard or a Grammarly subscription valid for one year will make for great contest prizes. If your company's target audience is writers, you could hold a writing contest where the winner gets a year's worth of Grammarly.
Gifts for Engineers
Top 20+ Gifts for Engineers will help you easily find the perfect gift for any engineer. Well, engineers might not be as creative and sophisticated as artists and writers, yet it does not mean that finding a good gift for them is easy.
Fortunately, this very article suggests a wide variety of awesome gifts for engineers, including Assassin's Creed III: Remastered – Nintendo Switch for PS4, Amazon Prime Video Subscription, App Store & iTunes Gift Card, Gallity Ultra-quiet Wireless Mouse, and POWERADD Pilot 4GS Portative Charger. So make this holiday season truly special for your engineer.
More Gift Ideas for Engineers
Weatherproof Notebooks – Notebooks that are designed to withstand the natural elements, such as rain and snow. It's also good against sweat, oil, and grease.
ArcEnCiel Tactical Messenger Bag – A rugged bag for that army engineer look. On-site engineers who travel with their laptops will love this.
Circuit Board Coasters – Engineers who work with circuit boards will love these retired circuit boards that are turned into corked bottom coasters.
Businesses that supply engineers with software or physical tools can benefit from hosting a giveaway that is focused on people with an interest in engineering.
The ArcEnCiel Tactical messenger bag is an ideal grand prize for an engineer giveaway, with the notebooks and circuit board coasters as runner up prizes.
However, bags are common accessories. So if you are looking for a target audience, you should try bundling the bag together with your products and offer that bundle as the grand prize.
Awesome Gifts for Marketers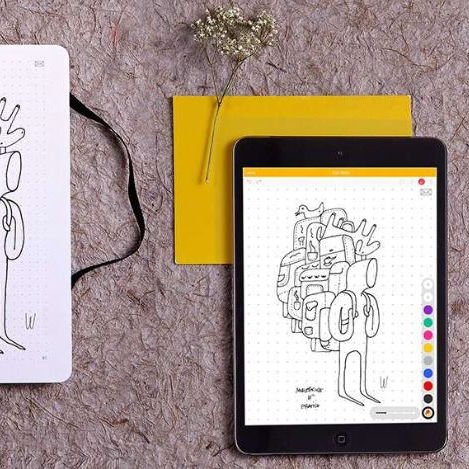 35+ Gift Ideas for Marketers is an article with more than thirty awesome gift ideas for marketers to use when planning their marketing strategies. Marketers are probably the hardest to please since they know perfectly well how overrated some things are. Well, lucky you, because this article has some gift ideas to back you up.
In particular, the author of this article offers such presents as IPEVO IS-01 Portable Interactive Whiteboard System, Awesome Marketing Manager Funny Gift Shirt, AquaNotes Waterproof NotePad, 99U Essays Manage Your Day-to-Day, Clip-on Smartphone Camera Lens Kit, and many more.
No need to overthink when looking for a gift for your marketer friend.
More Gift Ideas for Marketers
Book Cover Laptop Case – BookBook makes a lovely Macbook case that will protect your laptop while disguising the laptop as a regular book when closed.
App Store Gift Card – If you are totally stumped when selecting a gift for a marketer, consider an Apple App Store or Google Play Store gift card. Marketers love using apps and tend to invest plenty of cash into apps.
Music Subscription Service – Marketers spend hours in the day with mundane and slow-paced work that requires something inspirational to keep the work mood up. A premium Spotify or Apple Music service will keep them on their toes!
Almost any marketer will be pleased with the gifts above. However, they are general items and not marketing-specific which is why it is difficult to recommend these gifts for just any contest or giveaway.
If you are looking to host a giveaway that entices marketers to enter, Its best to choose a prize that speaks to them only. You can go for a marketing software bundle that is made for modern marketers or offer them 6 months of their favorite marketing service, like VYPER.
Best Gift Ideas for Coffee Lovers
Top 50 Best Gifts for Coffee Lovers will help you find the perfect gift for coffee lovers, who are all the people on the planet Earth. So what are the gifts coffee lovers would appreciate the most?
Well, according to this very article among these gifts are I've Cut Back to Just One Cup of Coffee Per Day Mug, Coffee Soap Bar, Cuisinart DBM-8 Supreme Grind Automatic Burr Mill, Handmade Coffee Bath Bomb, Coffee Donut Valentine's Day T-Shirt, and many more.
So why don't you make your coffee addict happy this holiday season with one of these truly awesome gifts?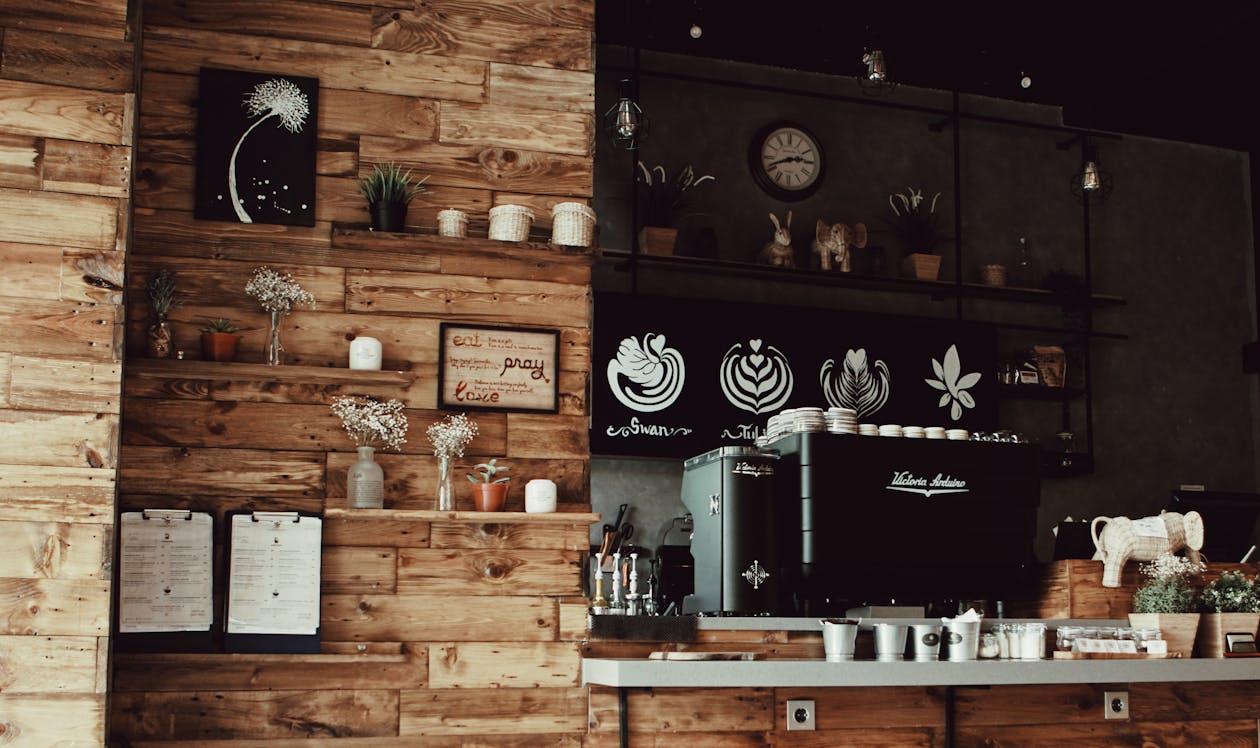 Coffee Maker – Any coffee lover will appreciate a good coffee maker!
Coffee Mug – Its amazing how exclusive modern-day coffee mugs and flasks are. With so many options available it can be a nightmare to find the right one. It's best to figure out a person's interests first so you will have an idea of what sort of mug you can get for them.
Coffee Shop Voucher – let's face it, most local coffee shops are expensive. especially if you go for some of the more gourmet choices. This restricts coffee lovers to drink only the standard Americano. A coffee shop voucher will give your best coffee lover friend the opportunity to go crazy with their choices.
If you own a coffee shop and you want to run a contest to increase exposure to your store, you can try out a coffee selfie contest. Ask your patrons to snap a selfie of them drinking your coffee.
This type of contest will get people to come to your store and purchase beverages. The contest will also create tons of user-generated content (UGC) that you can share on your socials and website.
The price can be a massive store voucher or a coffee maker. Most entrants will also be considered as good quality leads as they did come to your store and try out your coffee already.
Best Gift Ideas for Photographers
Photography and video are massive right now.
Social networks have become increasingly visual and are hungry for great content.
Because of this, people, in general, are upping their photography and video recording skills.
A modern top of the range smartphone has all the capabilities of capturing stunning images and video. However, they have become increasingly expensive in the last few years.
Perhaps a good camera with some additional gear might just do the trick.
Camera – Most people love taking pictures on their phones, which is why camera prices have dropped a little. Manufacturers have even come up with cheaper yet good alternatives. A camera can be a great long-lasting gift that someone can use to capture awesome moments.
Insta-Camera – The old Polaroid cameras of the past are making a comeback. Modern versions are great novelty items that will capture great images and instantly print them. Perfect for taking pictures at parties and handing the prints out.
Camera Gimbal – A must-have for pro photographers and vloggers.
Best Gift Ideas for Tech Lovers
The tech industry is booming with new hardware and gadgets being released every month.
It really is difficult to keep up with the latest smartphone or laptop trend.
It's best you kept those buying decisions to the geeks. Perhaps you can choose something a bit more unique.
VR Headsets – Its taking years for VR to take off. However, one thing for sure, they are taking shape. New and improved headsets are continuously being released and more people are beginning to find VR useful. Because of this, more applications are being developed, making the VR experience even better.
Smartwatch – Besides the Apple Watch, there are tons of alternatives out there. One of the best alternatives on the market right now is the Fitbit Versa. It has smartwatch capabilities and is a bonafide fitness tracker
Gift cards make for excellent giveaway prizes. The guide above has everything you need to know about hosting your own gift card giveaway.
Click here to learn more about gift card giveaways.
Final Thoughts
Being that very friend who always presents the right gifts is like being a superhero because figuring out a great present is pretty much as difficult as saving the world.
Luckily, online resources as MasterBundles are always ready to back you up with some dope gift ideas for literally anyone. So look through these articles once again and find the ultimate presents for your special people.
Do you know which particular presents will make anyone happy? Let us know in the comment section below!
Jack Paxton
Jack Paxton is the co-founder of VYPER, a marketing tool that helps brands build email lists, social followings, and revenue using viral giveaways, referral, and reward programs. After millions of dollars spent testing different marketing strategies at his marketing agency. He then also co-founded Hyax a fast, conversion & design-focused course and funnel builder for creators.