Starting your entrepreneurship journey is hard and exhausting. If you don't manage your time and resources right, you will soon end up with a lot of passed deadlines, burnout, or even an empty bank account.
That's the reason why smartly choosing your B2C startup toolkit is essential.
And let me tell you one thing – when I started my first business, I was a cheap bastard that didn't want to pay for a lot of tools. In the beginning, my biggest goal was to save as much money as I could.
But that hasn't ended up well.
I worked so hard to avoid expenses which inevitably lead to myself being burnout. The worse part was that I had no savings for my business.
And then I realized one simple truth when it comes to running your startup.
Time and money are equally valuable resources
Tools will cost you a little bit at the beginning (of course, you won't spend a fortune), but they'll save you a lot of time and help you to be more productive or to drive more sales.
Hence – in this article, I'm going to showcase you the 10 tools you would need to run your B2C startup in the early days.
Now let's get started.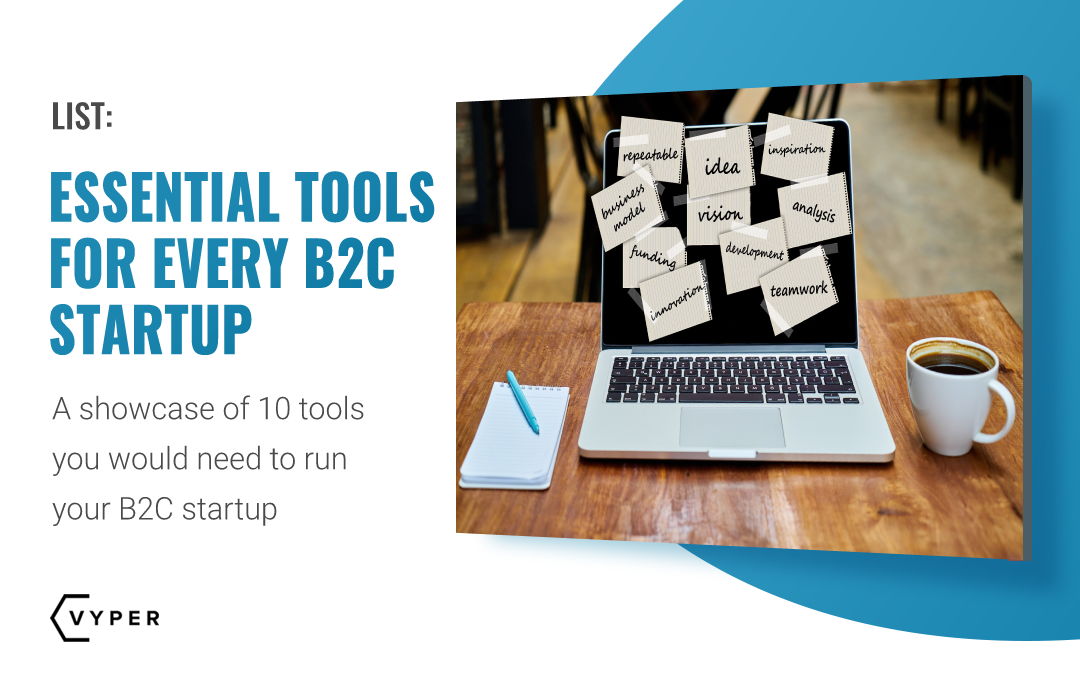 Kevin and Jack discuss the challenges they faced when VYPER was still in its early phase of development.
Tune in to the podcast above to find out more.
B2C Marketing Tools for Lead Generation
No leads = no sales = no money. It is as simple as that.
Lead generation is crucial to every startup that wants to bootstrap itself towards being a successful business.
To generate a nice amount of leads – you'll need some help with it. Here're the best lead generation tools for B2C startups.
1. Vyper – Create a Giveaway or Social Media Contests
Giveaways and social media contests are great for acquiring B2C leads or customers.
Vyper is a simple tool that allows you a smooth and easy creation of different giveaways and social media contests. As an added bonus, VYPER offers clients an excellent platform to host reward and ambassador programs.
The UI/UX is frictionless, which makes these tools pretty easy to use.
With its robust platform and powerful functionalities, it will allow you to improve your brand awareness, customer loyalty and collect leads on the scale.
Plans range from $149 to $299 per month. However, you can create an account for free and try out their interface and design your next campaign. VYPER will only charge you when you decide to launch your campaign.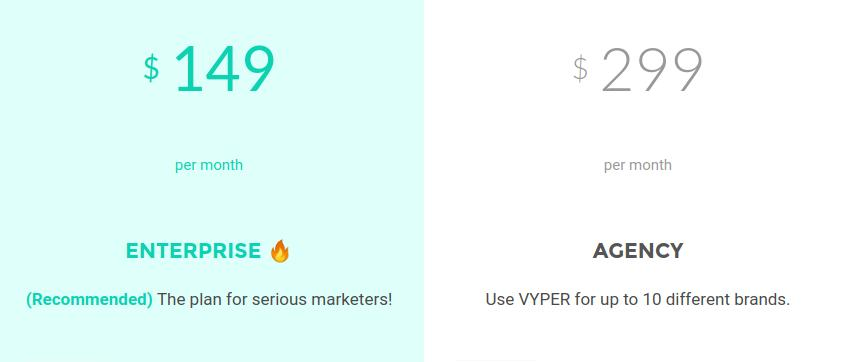 2. Visme – All-In-One Content Creation Platform for Businesses
Over the years, Visme has doubled down on its pursuit to not just be a design tool but an entire content creation platform for companies and entrepreneurs alike.
Businesses are constantly trying to find more effective ways to increase productivity while lower costs. This can be a delicate balancing act, though this tactic can often contribute to tool overload or leaving employees feeling overwhelmed.
With Visme, you can lower your company's tech pack and get the most out of existing integrations, drive team collaboration, establish consistent brand integrity, and create more projects in one space.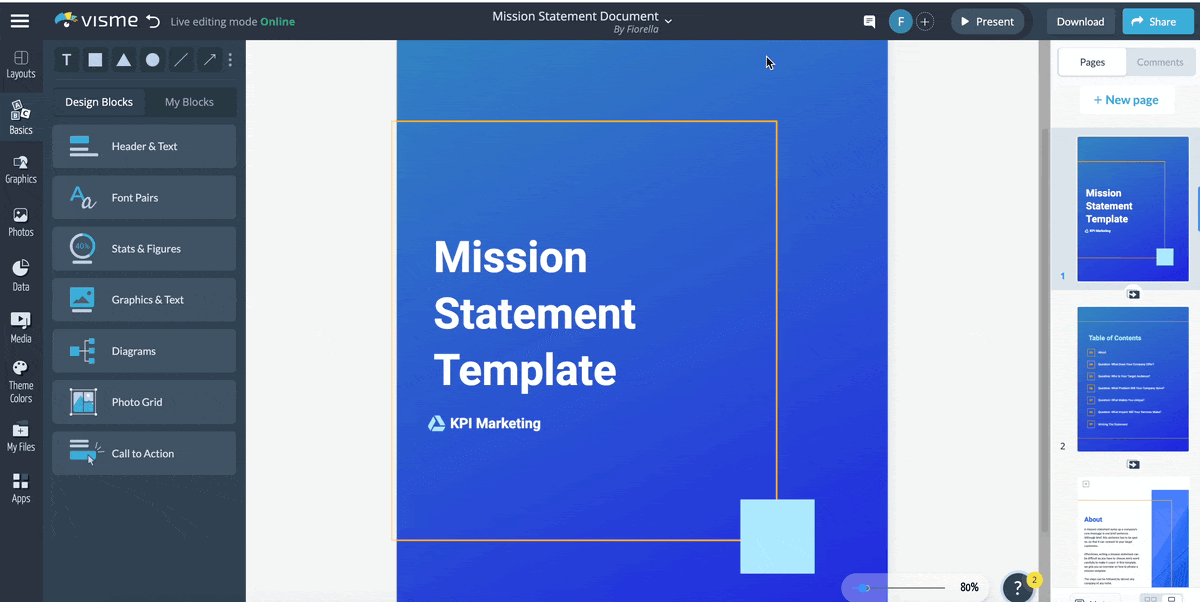 Visme's drag-and-drop editor and beginner-friendly user interface allow you to create thousands of design projects without the need for a designer or code. Plus access thousands of professionally designed templates to get you off on the right foot.
Use an AI-powered brand wizard to access branded templates in seconds or view analytics to see how viewers navigated through your content. Plus, you can connect with third-party integrations like Hubspot, Salesforce, and Typeform to create more personalized content for customers.
Visme software is available on Windows, MAC, iOS, and Android. So anyone on your team can use it. Visme's pricing plans start at $12.25 per month.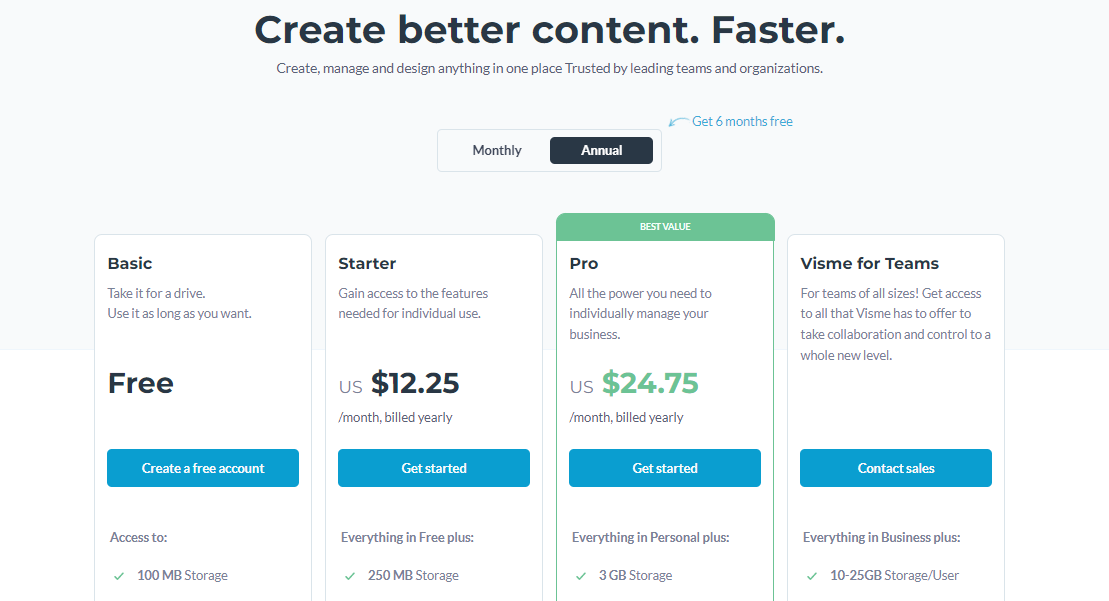 3. Poptin – Improve Your Conversion Rate with Engaging Popups
Popups are a great way to improve your overall conversion rate.
There're different types of popups you can use to improve engagement on your website. Depending on the user's intent – we have:
exit-intent popups (popups that are triggered when your website visitor tries to leave your website)
scroll-based popups (popups triggered after scrolling some specific percentage of page)
time-based popups (popups triggered when someone spends a certain amount of time on your website).
Poptin is the Sumo alternative that helps you to quickly and smoothly create all these types of popups and improve your overall conversion rate and generate new leads.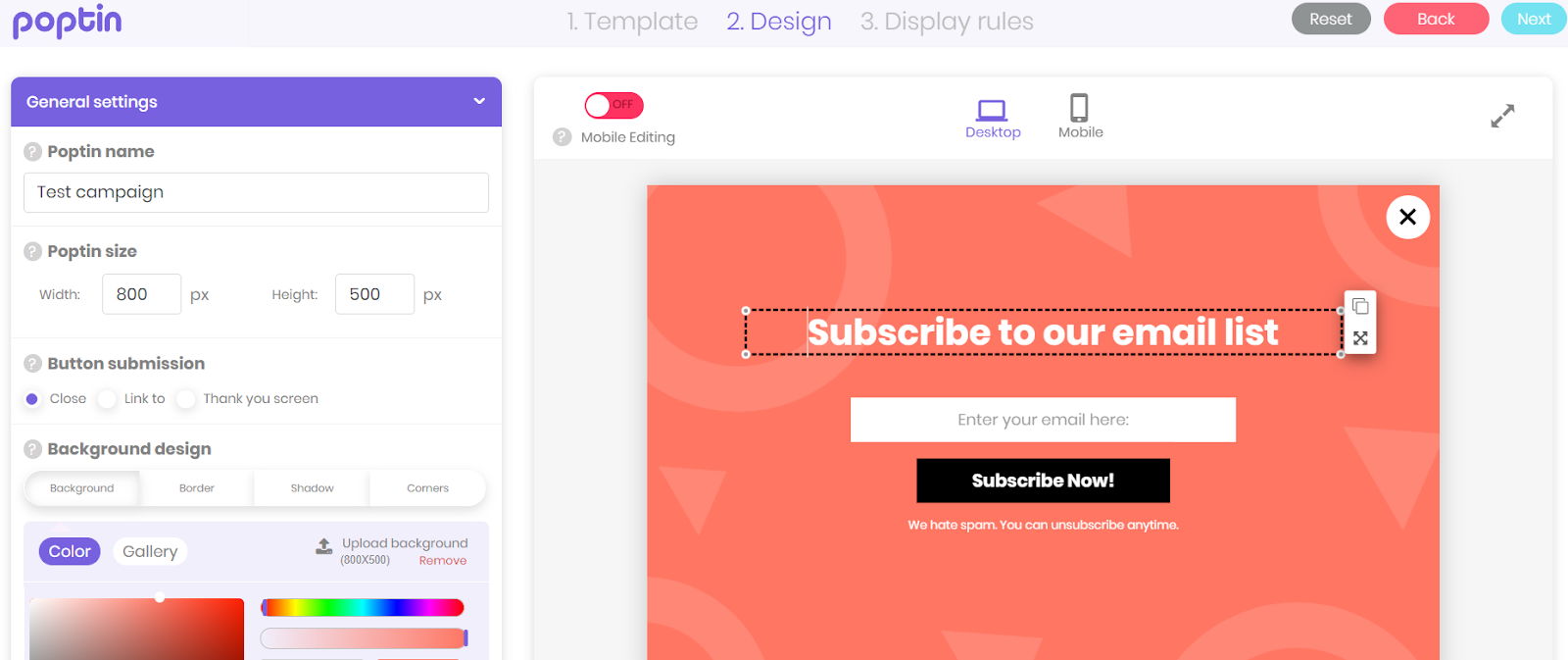 It's easy to use, and you don't need any design knowledge to create eye-catchy popups. Just use Poptin's drag and drop builder, integrate Poptin with your website, and you're ready to grow.
When it comes to pricing, Poptin comes with a lifetime free package that shows up to 1000 popups each month.
On the other hand, paid plans start at $19/mo for up to 10.000 website visitors, and goes up to $99/mo for over 150.000 visitors.
4. Tidio – Create Frictionless Chatbots and Improve Your Conversion Rate
Besides popups – chatbots are another great way to improve your overall conversion rate, generate leads, and get new customers for your B2C startup.
Tidio is the live chat and chatbot solution that allows you to chat with your website visitors through in real-time or to create an amazing, engaging, and frictionless chatbots.
The sole purpose of chatbots is to educate your website visitors and convert them to leads.
When it comes to LiveChat, Tidio is integrated with your website, live chat, and email at the same time to ensure your seamless customer support and communication with your website visitors.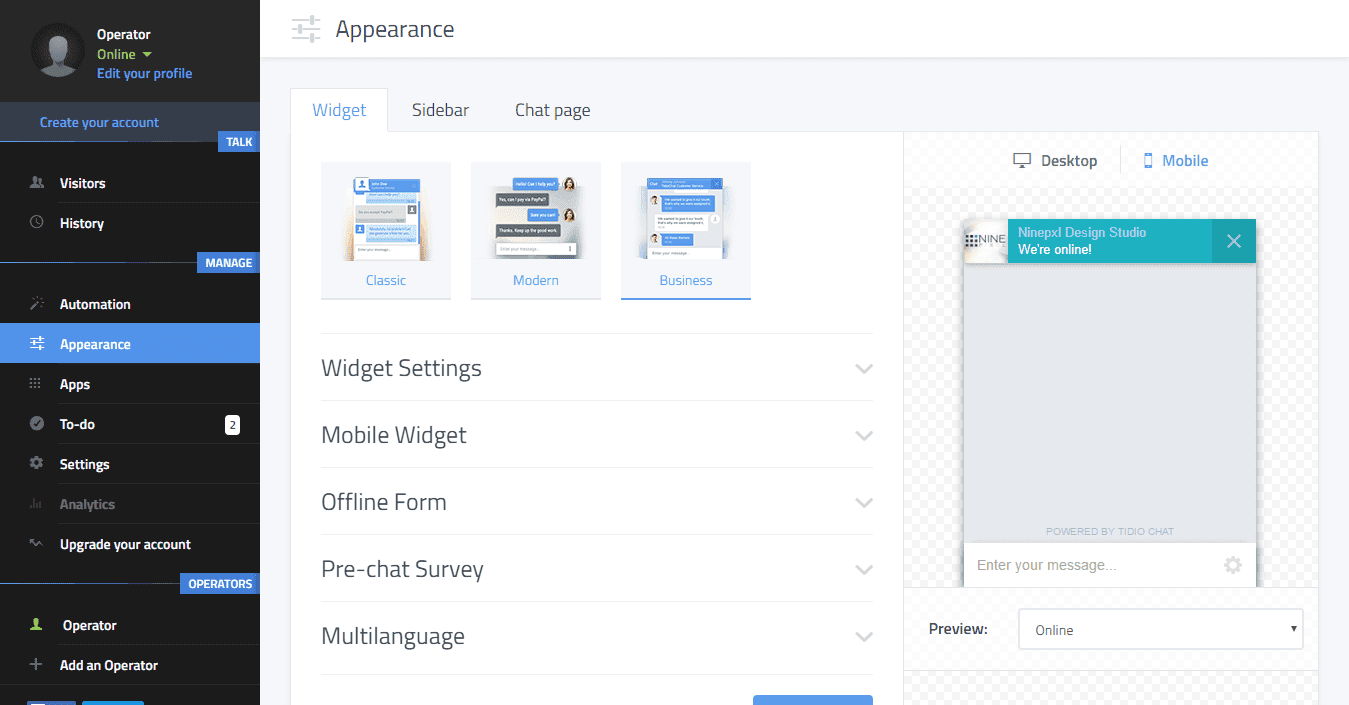 Tidio has a lot of integrations with popular tools, such as Mailchimp, Shopify, Zendesk, WordPress, HubSpot, or any other tool B2C startups are commonly using.
When it comes to pricing, Tidio, as well as Poptin, has a lifetime free plan that supports up to 100 chatbot conversations per month.
Paying plans are starting from $18/mo.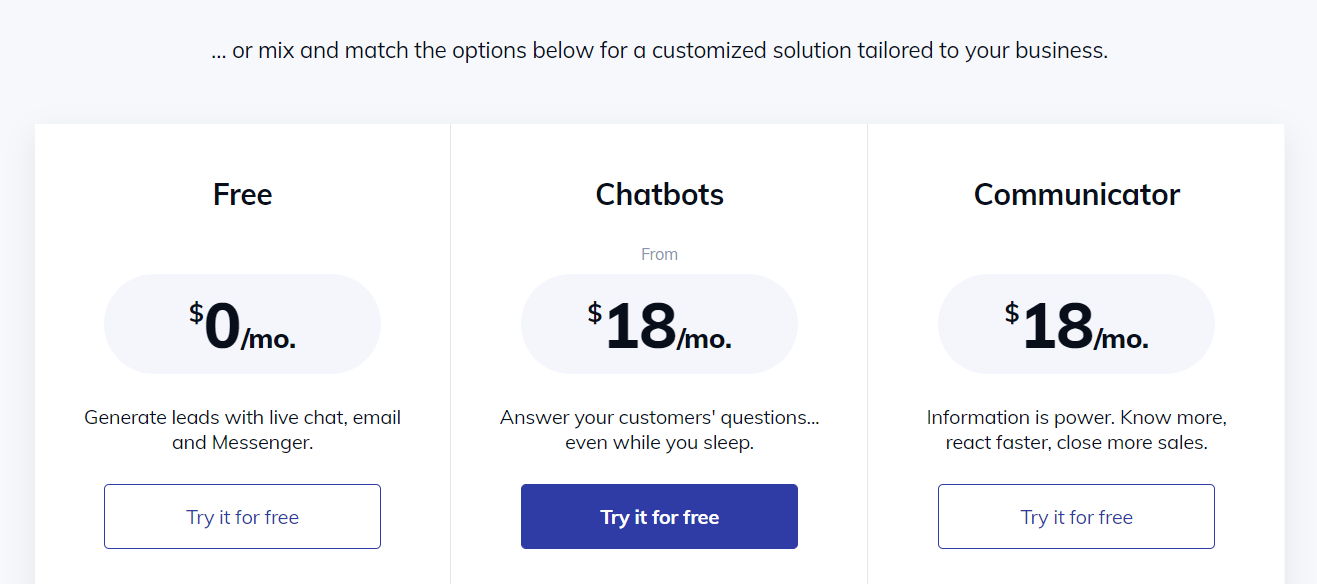 FREE DOWNLOAD 👉 The Facebook Ads Asset Library! All the checklists and guides used to profitably spend $150M+ on Facebook & Google ads.
B2C Marketing Tools for Design and Marketing
We all know that design and marketing are crucial in the early stages of a startup. Building a name for your brand is vital, even right from the start.
The general consensus regarding design and marketing for small startups is to simply do it yourself or ask around for a partnership with a digital branding agency. This might save you money in the short term. However, you lose a lot of time that could have been used for other critical aspects of your startup.
The good news is that there are a lot of design and marketing processes that can be automated. There is also software that can make the entire design process simple and straightforward.
Here are my picks of the best design and marketing tools for your B2C startup.
5. Planable – Manage Your Social Media Content in the Right Way
Planable is the social media management and collaboration tool. Basically – it's everything you need to have when it comes to managing your social media marketing.
You can plan and collaborate on different social media strategies with your customers, partners, or team members.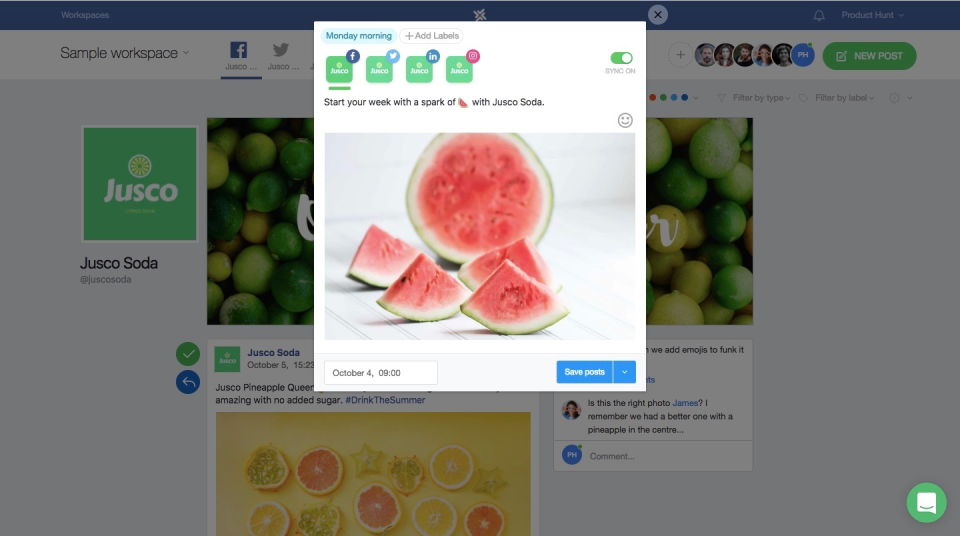 The tool is very easy to use. It allows you to upload different social media posts inside the platform, preview them in real-time, and collect accurate and relevant feedback from other team members.
When billed yearly, the basic package starts at $32.5 for three team members and one project.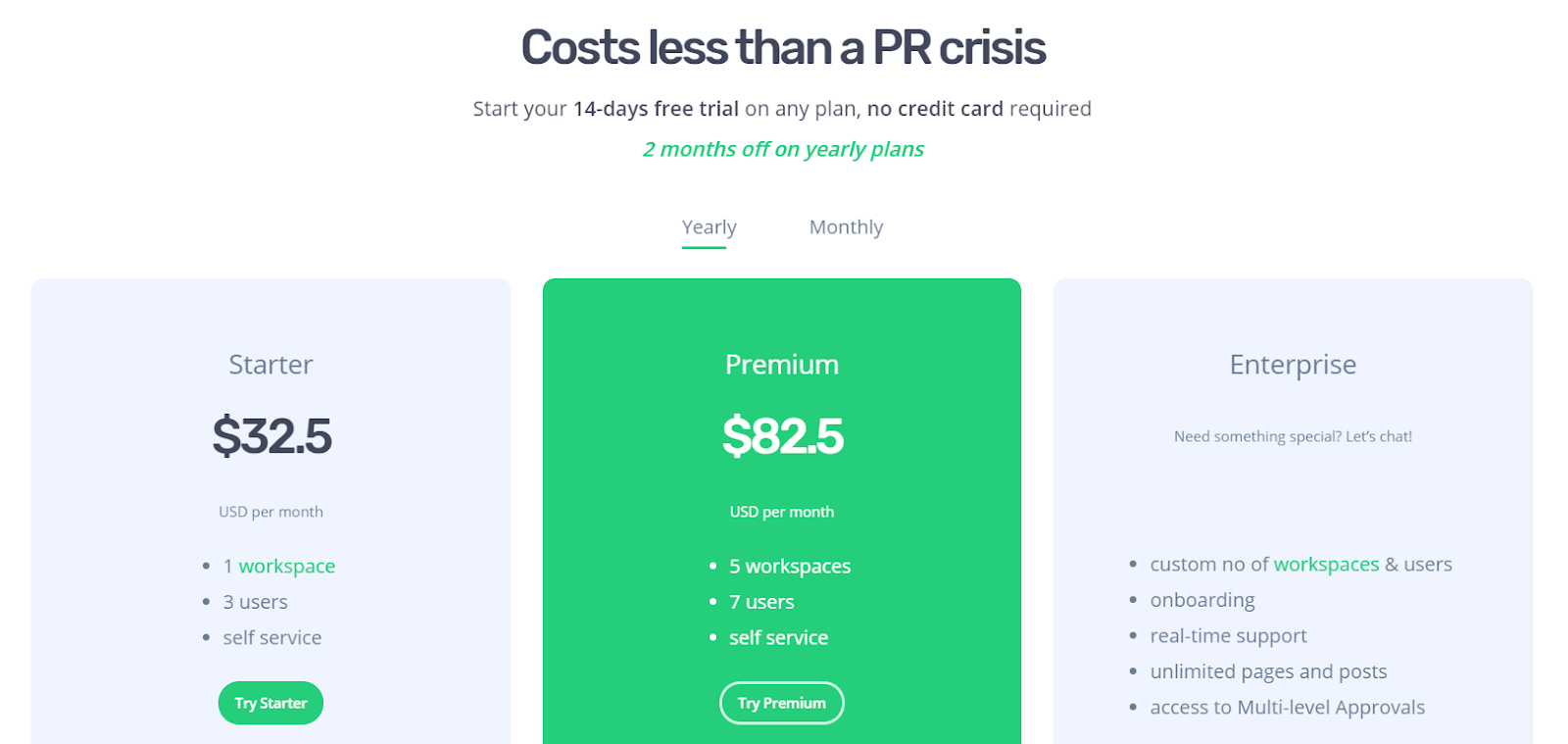 6. Venngage – Design Eye-catchy Visuals, Infographics and Posters
As an early-stage company – design can be pretty overwhelming and time-consuming – especially if you don't have too many resources at your disposal.
Surely – you'll have a lot of things more important to do than design posters and social media posts – but believe it or not, nice design is a must if you want to engage with your target audience.
Fortunately, with Venngage inside your toolkit, you won't need to hire a designer to do the heavy work for you.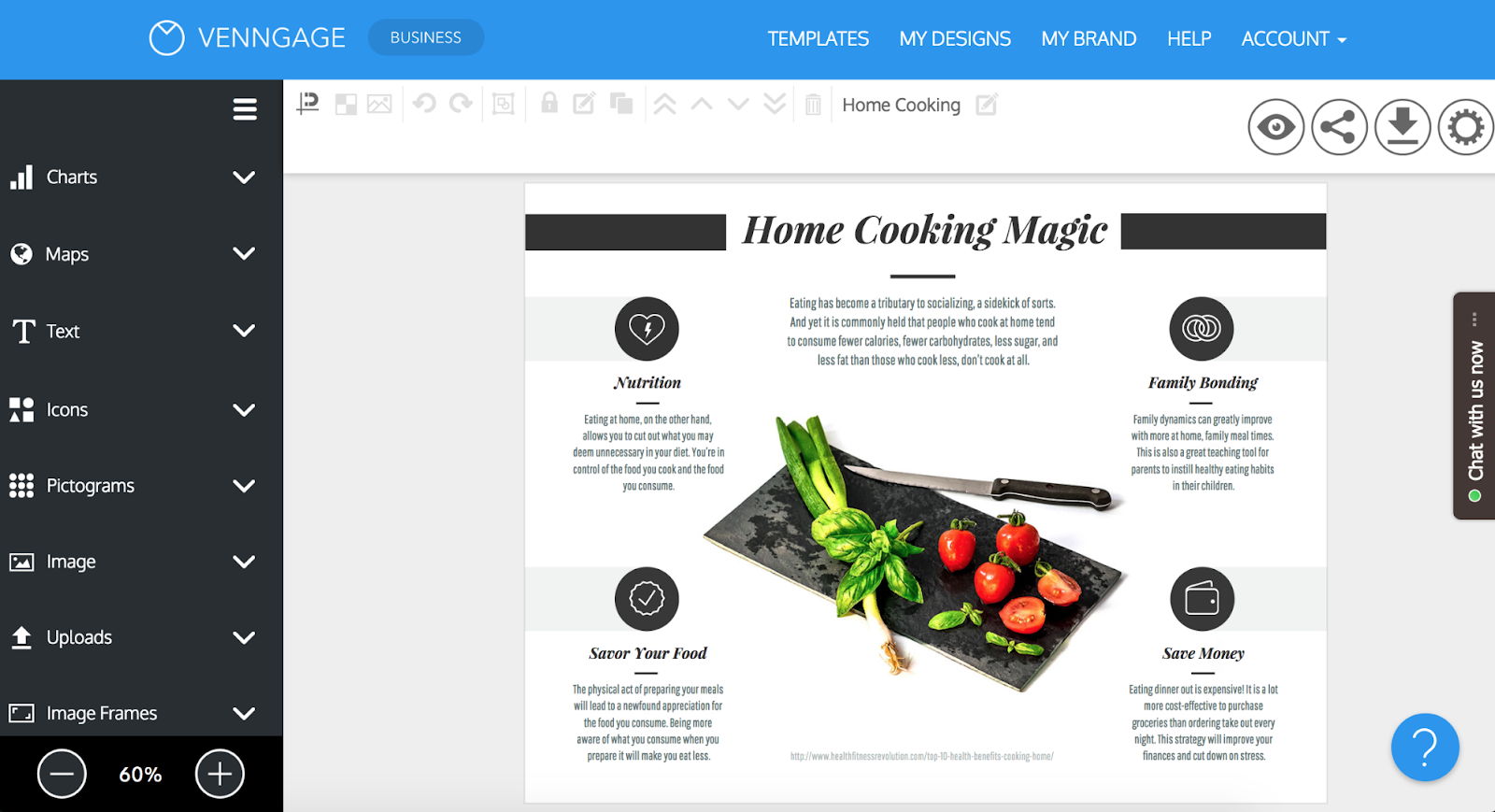 Venngage is the drag-and-drop poster maker. Literally – you will be able to create your next poster, infographic, visual, or any other type of design in a matter of minutes.
Just click on the certain elements you want to have, drag them to your project, create a nice composition, arrange colors, write text, and you're ready to go.
No need to mess with Photoshop, Illustrator or Sketch.
Venngage's pricing plans for individuals cost $19/mo.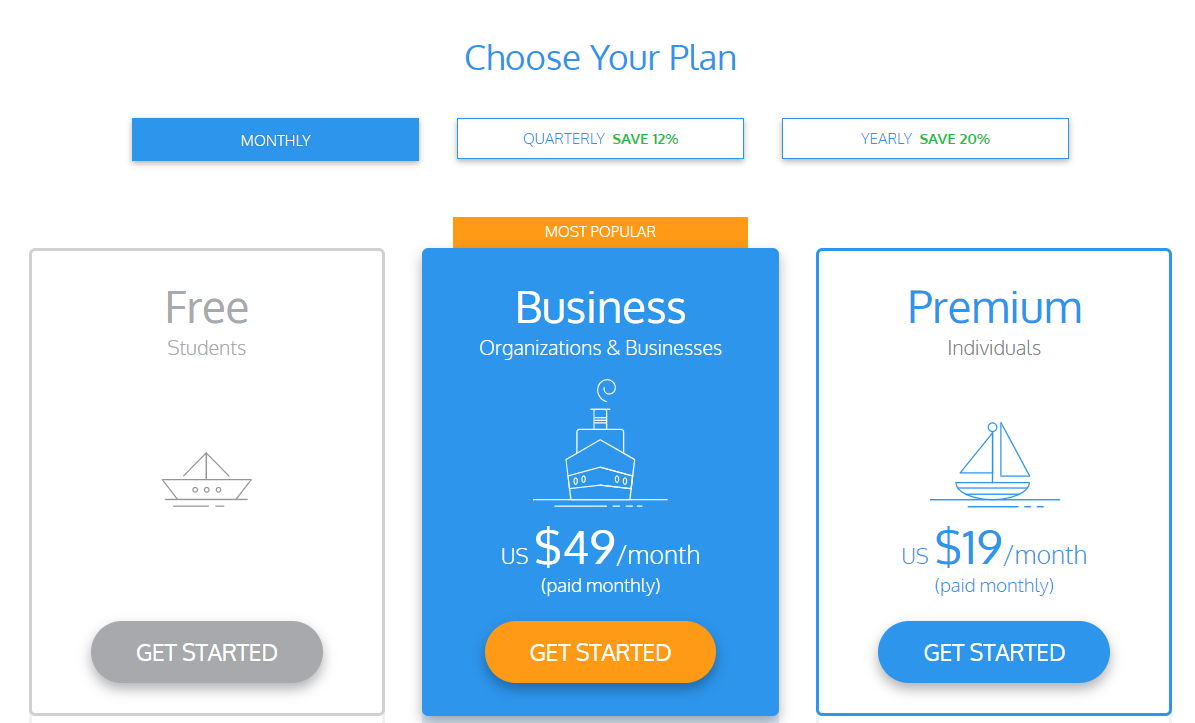 7. Mailchimp – Take Your Email Marketing to the Next Level
Mailchimp is one of the widely known email marketing tools. Although it's definitely not the best on the market, it's perfect for early-stage B2C startups.
It's very easy to use – and most importantly – it has a free plan!
Long story short – Mailchimp enables you to create smooth email marketing (newsletter) campaigns for your subscribers.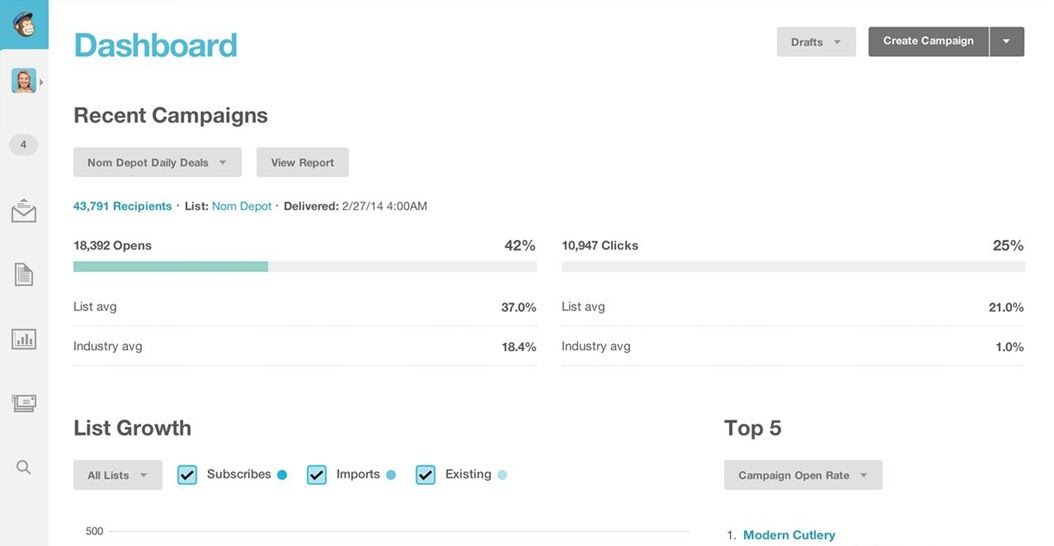 Once you generated your leads with Vyper, Poptin, or Tidio, it's time to nurture them through your newsletter, right?
With Mailchimp, you can easily create different email campaigns and send them straight to your leads' inboxes.
Mailchimp has a lifetime free package that supports up to 2000 emails in your database, while the paying plans start at $9,99 per user for up to 50.000 contacts.
B2C Marketing Tools for Management and Sales
Management and sales are one essential part of every B2C startup. Without sales, you won't be able to bring any revenue, and without management, you won't be able to organize your processes.
So let's see the 3 management and sales tools that are a must for every B2C startup.
8. Lemlist – Automate Your Cold Email Campaigns
Lemlist is a Mailshake alternative for sending cold email campaigns. Note that email marketing and email outreach (cold emailing) are two different things.
Email marketing is the process of sending emails (newsletters) to people who already had "some touch" with you or your brand.
On the other hand, email outreach (or cold emailing), is the process of reaching out to someone for the first time.
It can be used for different purposes – for doing PR campaigns, cold sales, backlink building, or anything else you want.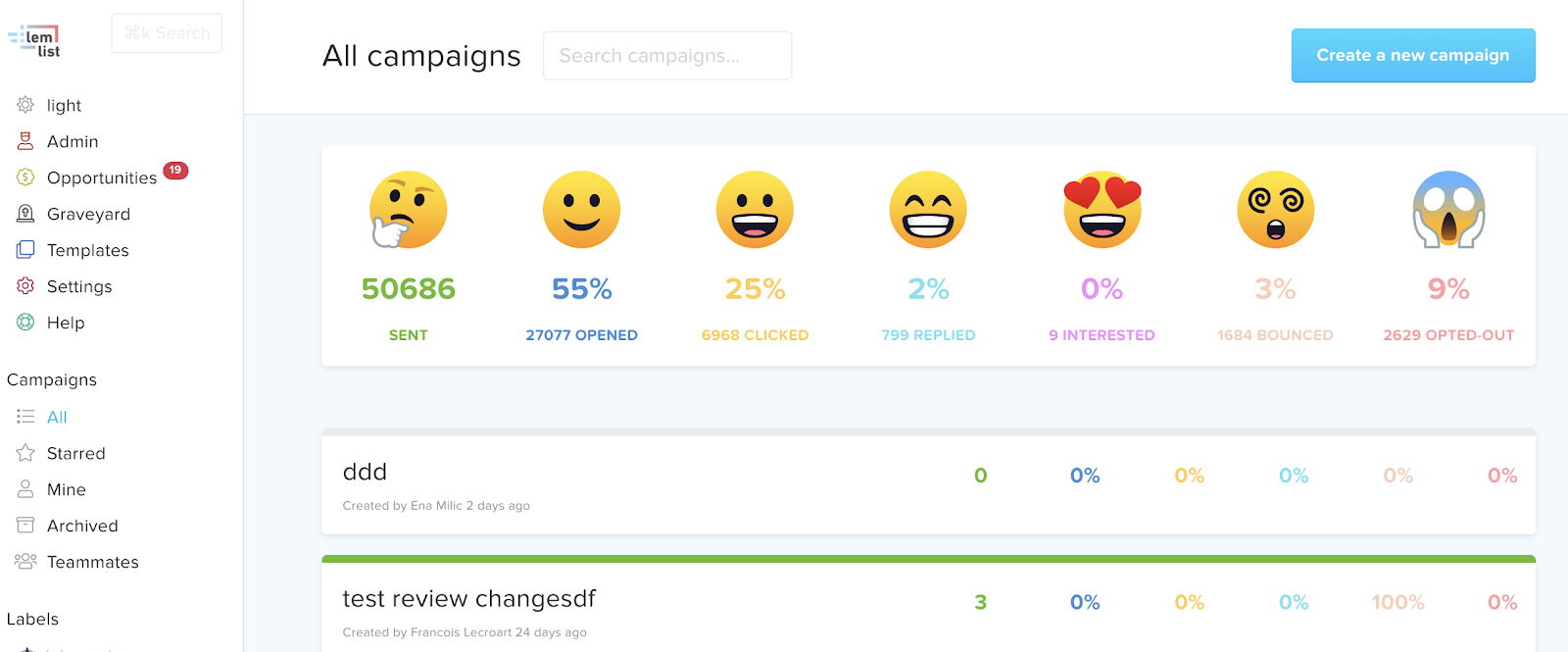 This cold email tool has some outstanding features that will help you to improve your open, click and reply rates.
For example, at lemlist, you can create email campaigns with personalized images, personalized videos or personalized landing pages.
All you need to do is import your list of contacts and craft amazing cold emails.
Lemlist starts at $29/mo.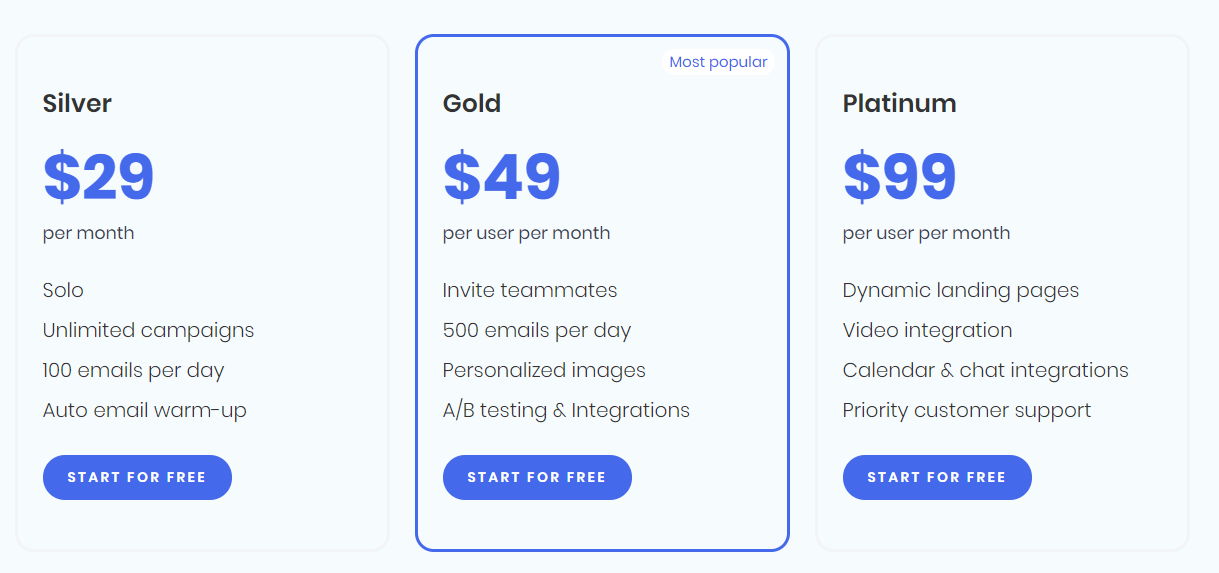 9. HubSpot – Manage Your Leads and Sales Pipeline
HubSpot is the widely known CRM that's perfect for SMBs and B2C startups.

It allows you to track your leads, create and manage your sales funnel. Besides that, it also has a couple of other products, such as:
Marketing hub (for marketing campaigns and newsletter campaigns)
Sales hub (for cold email campaigns and lead nurturing) and
Service Hub (for doing customer support)
HubSpot has thousands of users worldwide and can be used as an all-in-one sales and B2B marketing channel. So it's definitely worth trying out.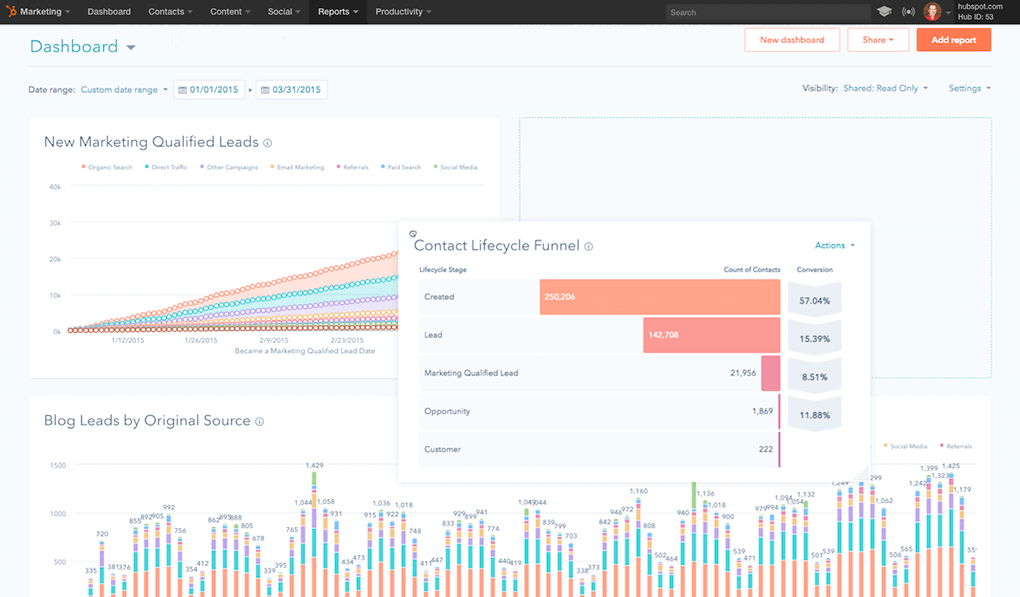 As most of the already mentioned tool, it has a lifetime free plan. That makes it perfect for B2C startups' budget.
It has a lot of free tools, such as CRM or Live Chat, that can help you to bootstrap and kickstart your company.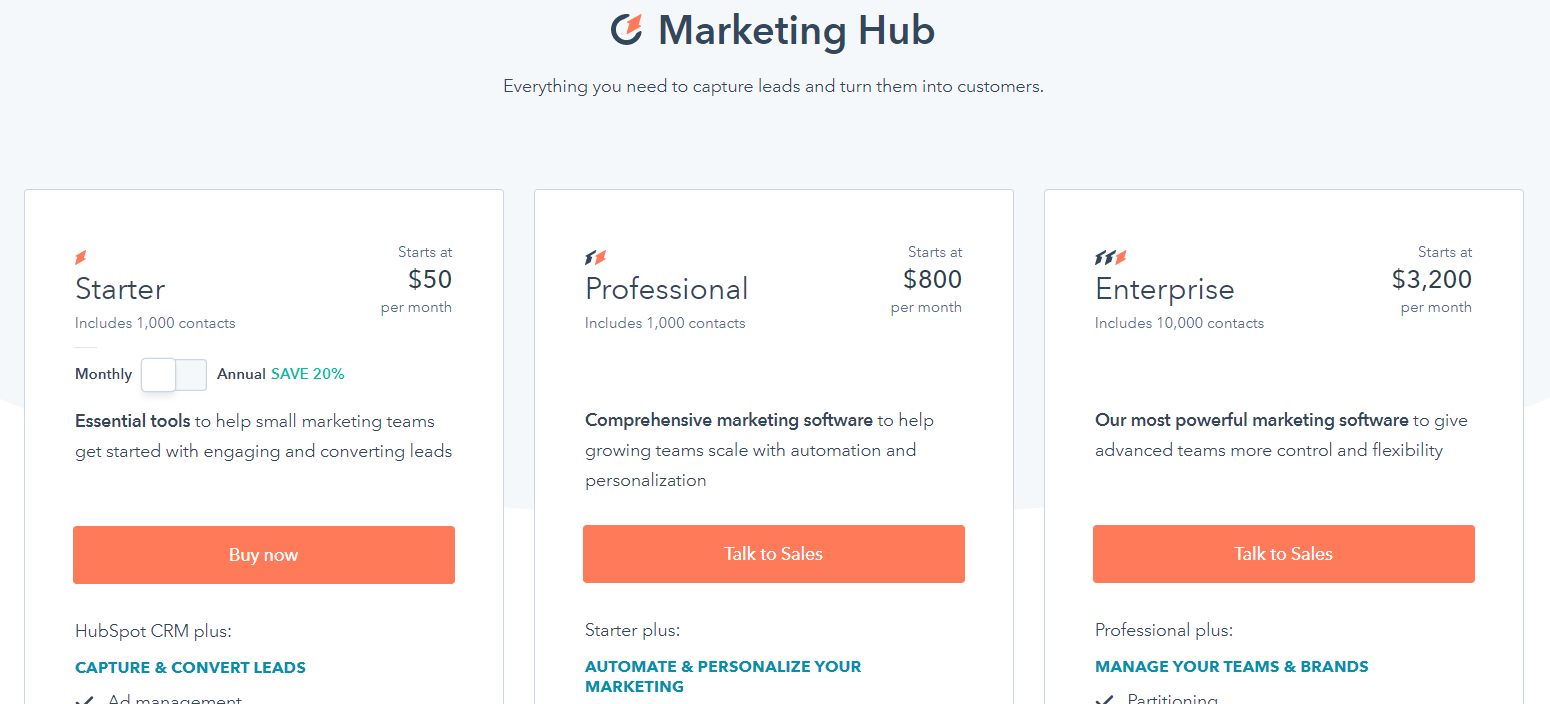 On the other hand, the paying plans for Sales Hub, Marketing Hub, and Service Hub start at $50/mo.
10. Trello – Organize Your Teams' Workflows
Trello is a fantastic tool for keeping an eye on everything that's going on, managing your team, and organizing your entire infrastructure.
It uses the Kanban methodology. In other words – you have columns and items inside each of those columns.
Columns are the synonym for different stages of your workflow – so for example, you can have columns: to do, in progress, in review, done, etc.
The entire process works when you move the item from one column to another one (i.e., from "in progress" to "done").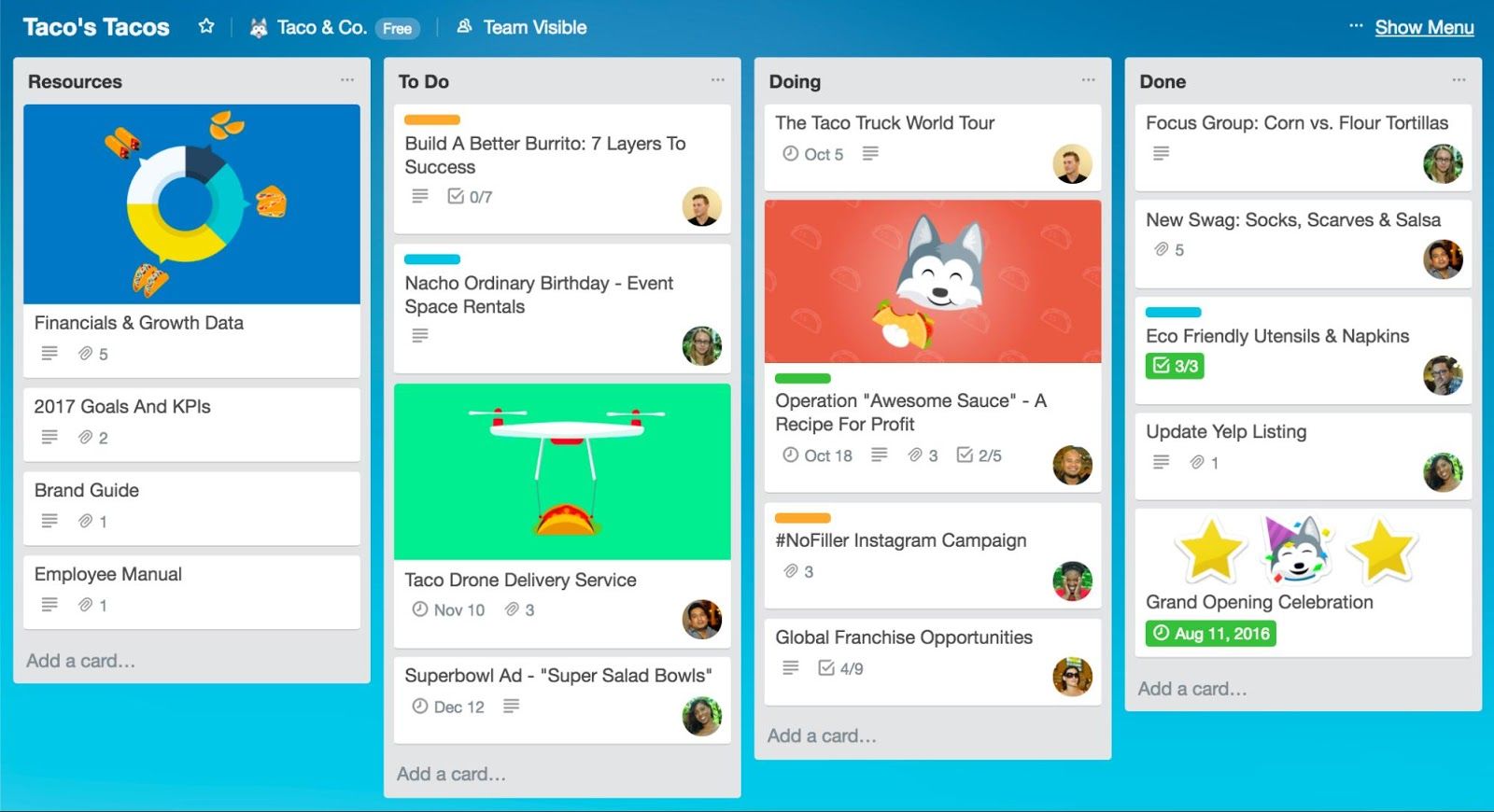 Hence – Trello is super simple to use and very effective.
As the vast majority of the tools on the list, it has a lifetime free plan that supports up to 10 boards. If you need more than 10 boards, you will need to pay $9.99 per user per month when billed annually.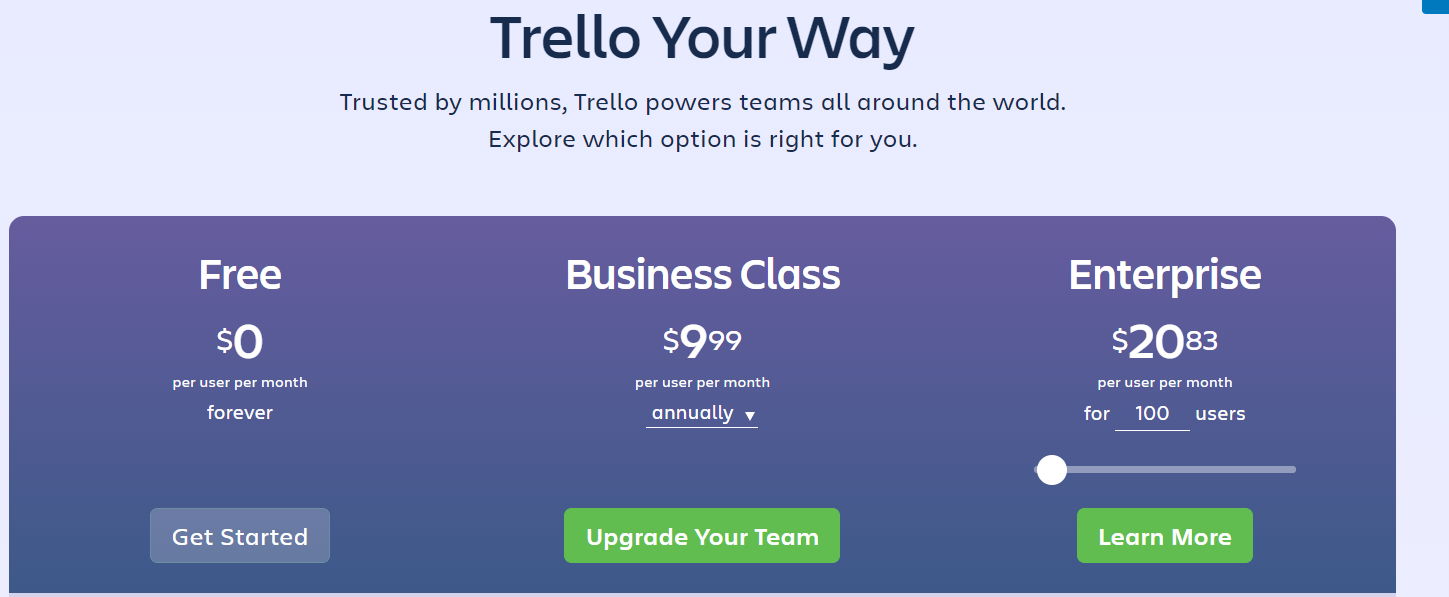 Bonus: Typeform – Conduct Your Customer Development and Collect Feedback
Believe me when I tell you that I know how hard and exhausting it is to conduct customer developments and market researches all the time during your early days.
But, fortunately for all of us, Typeform enables us the seamless and frictionless way to do that.
In a nutshell, Typeform is the feedback or survey tool that allows you to create different types of forms.
Based on your needs, you can use some of the already predefined templates or create your own.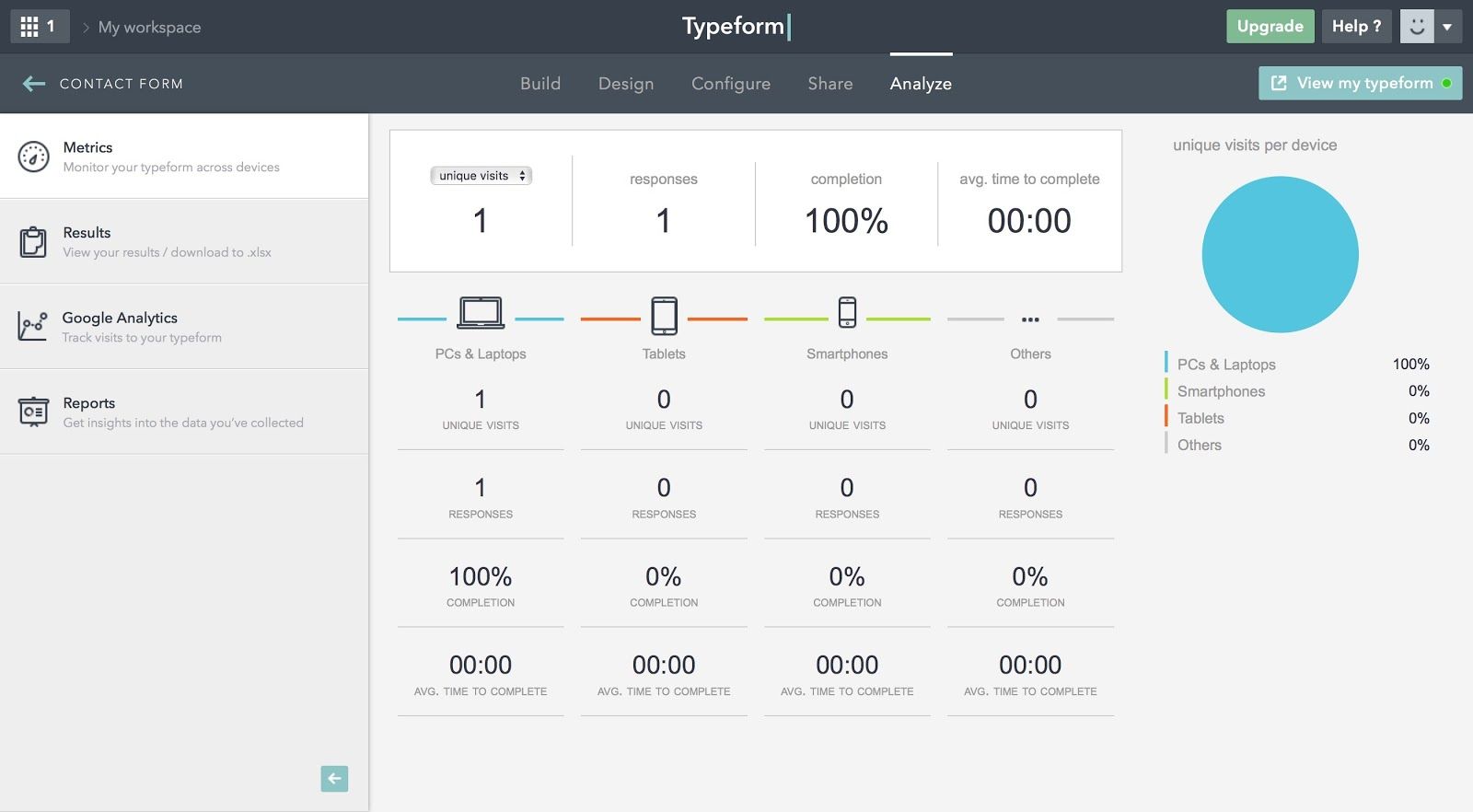 The best thing? Its' surveys even support payment options. So you can collect leads, do the market research, and convert them into customers at the same time.
It's easy to use both from you and your "potential customers" side. Once you create your form, everything you need to do is to copy the URL of it and send it over to your users. Once they open it, they will be able to fill in your survey or give you feedback.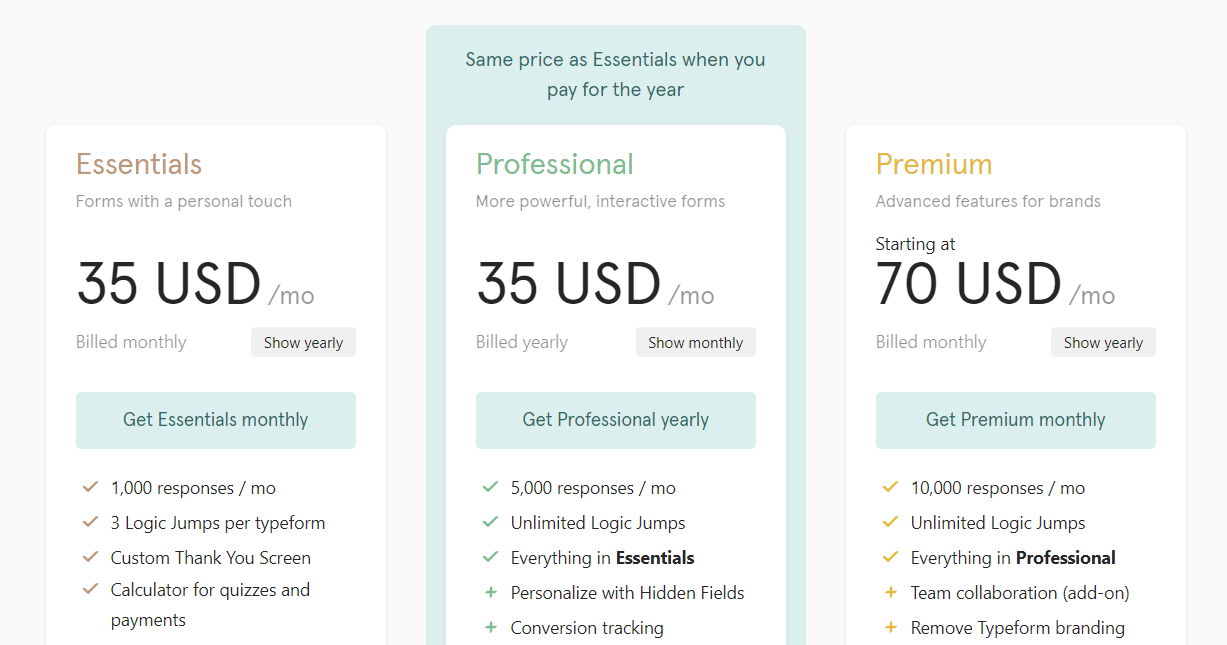 Typeform has a lifetime free plan with some limits, but the paying plan starts at $35/mo.
The Bottom Line
As you probably noticed by now, having the right toolkit is essential for B2C startups' predictable growth, organization, and management.
Once again, let's go through each of the B2C marketing tools mentioned above and see what are they for and how can they help you:
Vyper – allows you to create powerful giveaways or social media contexts that will help you with collecting new leads and improving your revenue.
Poptin – an easy-to-use tool that allows you to create triggered and engaging popups that will improve your overall conversion rate
Tidio – Live chat and chatbot tool that will improve your lead generation, conversion rate, and customer support
Planable – Social media collaboration and management tool that provides you with seamless communication with the rest of the team.
Venngage – Forget about designers, Photoshop or Illustrator. Venngage is everything you need for creating eye-catchy designs.
Mailchimp – Send newsletter emails and nurture your leads through funnel with them
lemlist – allows you to create highly-personalized cold outreach campaigns that will boost your sales
HubSpot – CRM and lead management tool
Trello – software that uses Kanban methodology for seamless team management and organization. It will help you to keep an eye on everything that's going on inside your company.
Typeform – Feedback or Survey tool that will help you to easily conduct different customer developments, market researches or any other surveys
Are you ready to make an exponential growth in your 2020 with these tools?
Let us know which is your favorite tool from our list.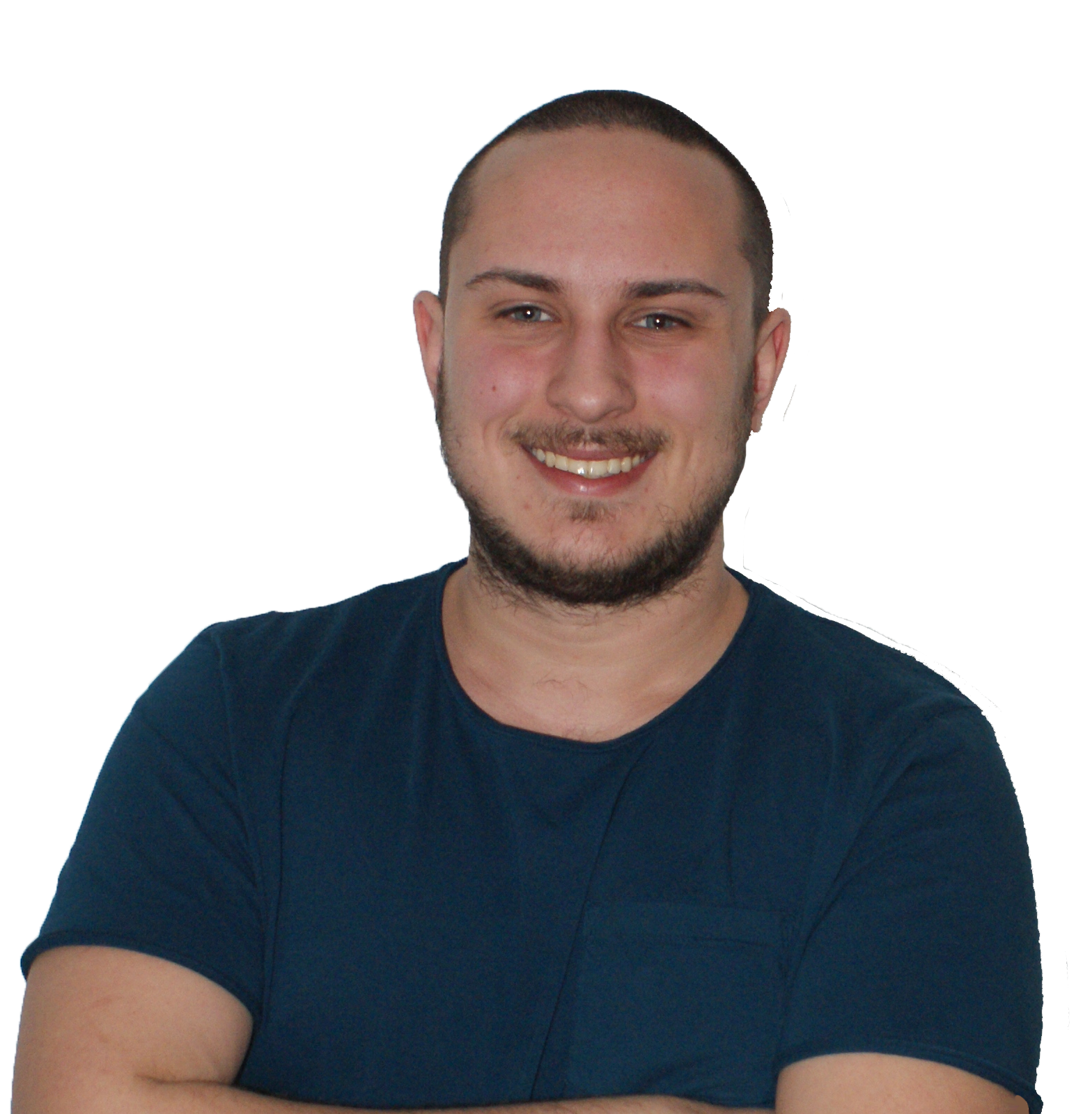 Author

Ugi is the founder and CEO of Contenthorse content marketing agency that's specialized in helping B2B SaaS businesses grow their organic traffic with high-quality content and backlink building. He loves writing about SaaS and organic user acquisition, drink good wines and riding horses.
LInkedIn: https://www.linkedin.com/in/ugljesadj/
Jack Paxton
Jack Paxton is the co-founder of VYPER, a marketing tool that helps brands build email lists, social followings, and revenue using viral giveaways, referral, and reward programs. After millions of dollars spent testing different marketing strategies at his marketing agency. He then also co-founded Hyax a fast, conversion & design-focused course and funnel builder for creators.