ITS HERE! Our list of Best Marketing Podcasts is finally here!
If you are a marketing professional or growth hacking enthusiast (like the team here at VYPER) then you will love our list of interesting and exciting marketing podcasts.
According to The Guardian, podcasts are replacing our real friends! Reddit users can also attest to podcasts being the only friend they have.
The reason for this is that podcasters are informal and conversational. They speak as if they are really having a conversation with you. Podcasters are not rushing to give you the information in as little time as possible.
This format makes for an exceptional learning experience, which is why so many people are into podcasts. They love the amount of knowledge and value every episode brings to them. Also, the audio-only format is perfect for people who want to learn something new while they work.
So, if you are looking to learn a few epic marketing lessons, then take a listen to these podcasts.
FREE DOWNLOAD: Get all Our Contest & Giveaway Marketing Guides, Checklists, and tutorials that have helped 100's of brands collect 15k+ emails in under 21 days!
Smart Passive Income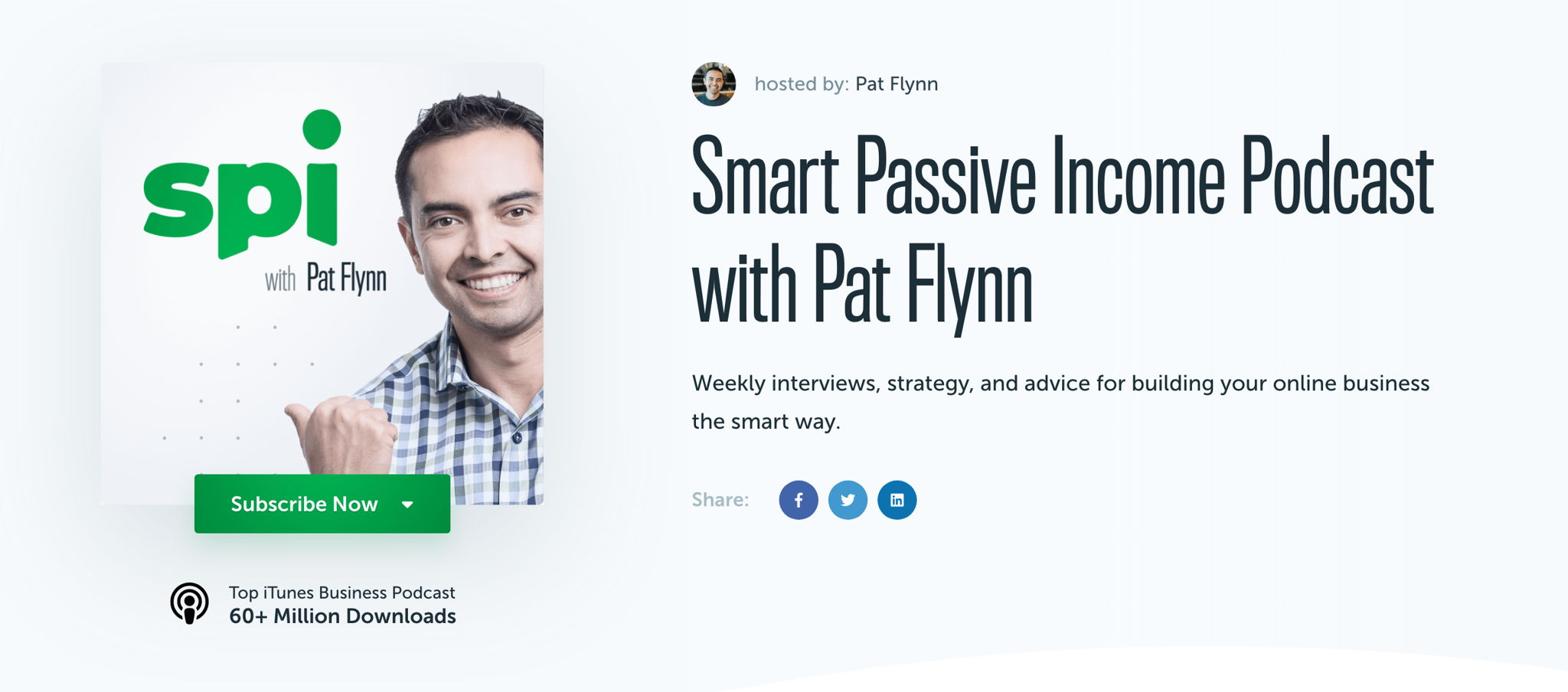 Pat Flynn is a businessman that's dedicated to helping others grow their businesses online. He founded the incredible online learning resource Smart Passive Income, which he uses as a platform to train his community of entrepreneurs.
The Smart Passive Income Podcast is a must for bloggers and online business owners. Hosted by Pat, the show regularly features guests that are well established in their industry.
Listen to learn more about:
Passive income
Blogging strategies
Online business strategies
Guests Include:
Tim Ferriss
Ramit Sethi
Gary Vaynerchuk
Amy Porterfield
The Gary Vee Audio Experience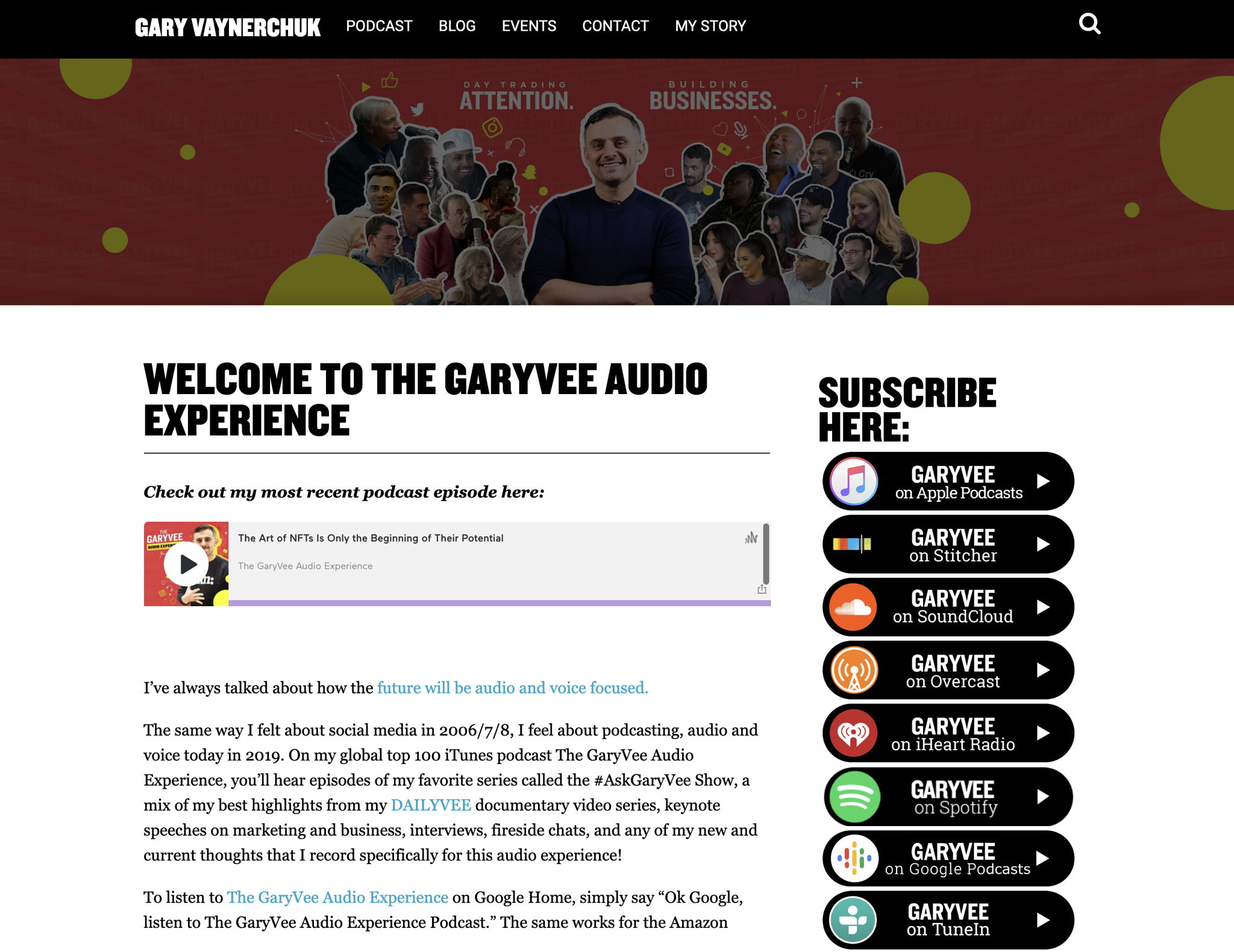 No introduction is needed for Gary Vaynerchuk, host of The GaryVee Audio Experience. Gary, an entrepreneur, marketer, motivational speaker, and NY Jets' future owner shares his thoughts, opinions, tips, and tricks on his podcast. 
Previously known as The #AskGaryVee Show, The GaryVee Audio Experience expands its format from a simple "questions and answers" show, to a fully-fledged content machine.
Gary is constantly recording himself when he is:
At work
Talking to people
Hosting seminars
He edits his content and distributes it across all of his social media channels. He also repurposes his content into "audio-only" versions and uploads them daily as podcast episodes.
Best For:
Daily inspirational and motivational listening
Unique ideas and takes on business, marketing, and more
Great tips on lead generation and startups
Guests Include:
Tony Robbins
Tim Ferriss
Seth Godin
Noah Kagan Presents
Noah Kagan is the man behind the incredible AppSumo brand and its sister companies. He successfully built his Sumo brand from a single company into a massive group in the last decade. Before that, Noah worked at Facebook, Mint, and Intel.
Noah is also the founder of OkDork, an online resource for Marketers. OkDork is an excellent free learning platform, which is also home to the brilliant podcast, Noah Kagan Presents.
Noah's podcast is primarily focused on marketing strategies. However, Noah regularly posts motivational episodes that chronicle his entrepreneurial journey, his mistakes, and his learnings. 
Amazing Value For:
Marketers
Entrepreneurs
Investors
Tech enthusiasts (software)
Recent Guests:
Pat Flynn
Samir Chaudry
Ali Abdaal
The Blitz Growth Podcast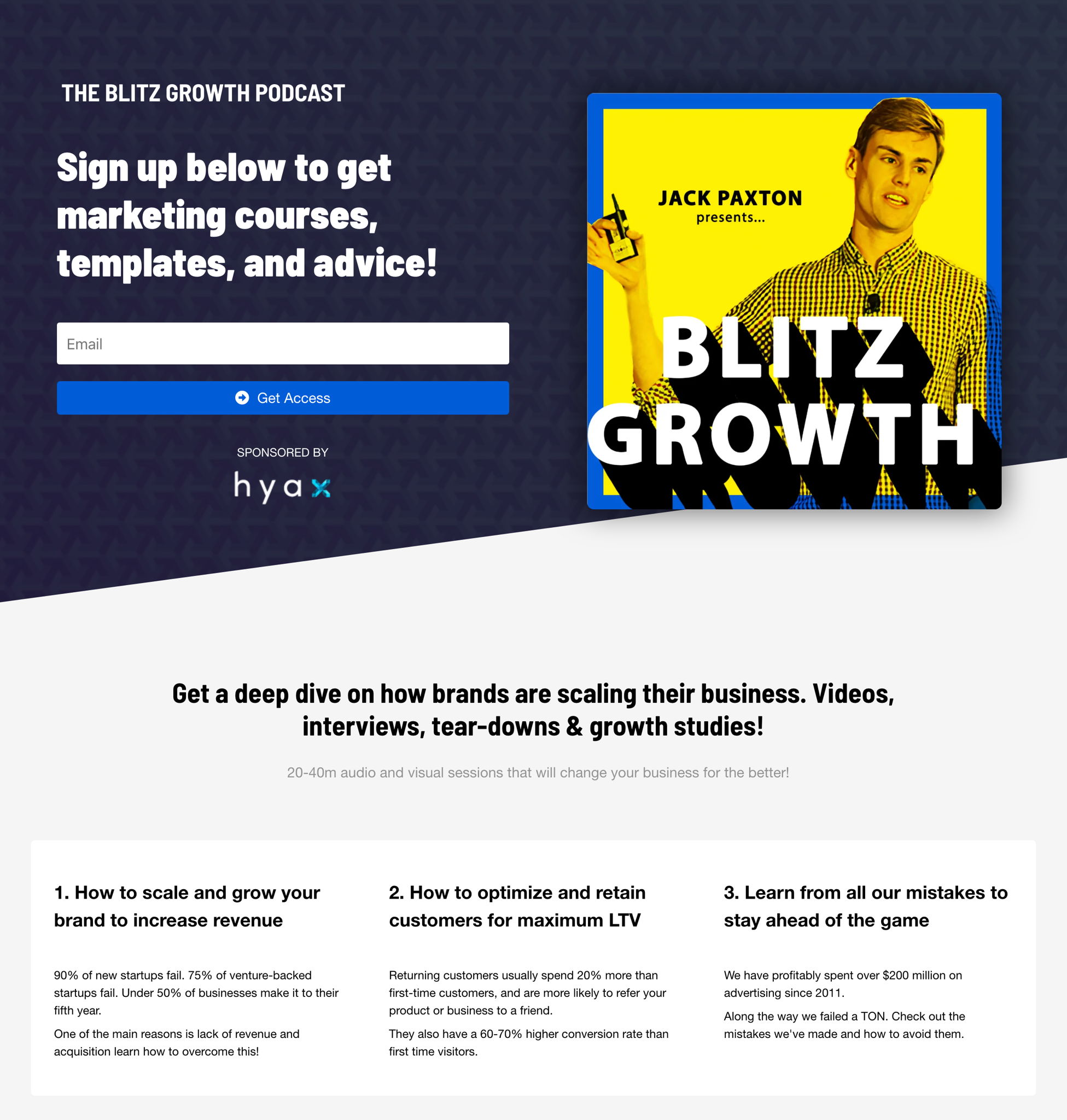 Our very own Jack Paxton is the host of The Blitz Growth Podcast. This new podcast is quickly gaining popularity due to the quality of its guests and the advice they have to offer.
Every episode has a unique guest that shares their own personal marketing wins and learnings. Guests also share their entrepreneurial journeys, secret growth strategies, and e-commerce related tips.
Excellent Value For:
Marketers
Entrepreneurs
E-Commerce
Startups
Guests Include:
Neil Patel
Evan Horowitz
Arnt Eriksen
Marketing Over Coffee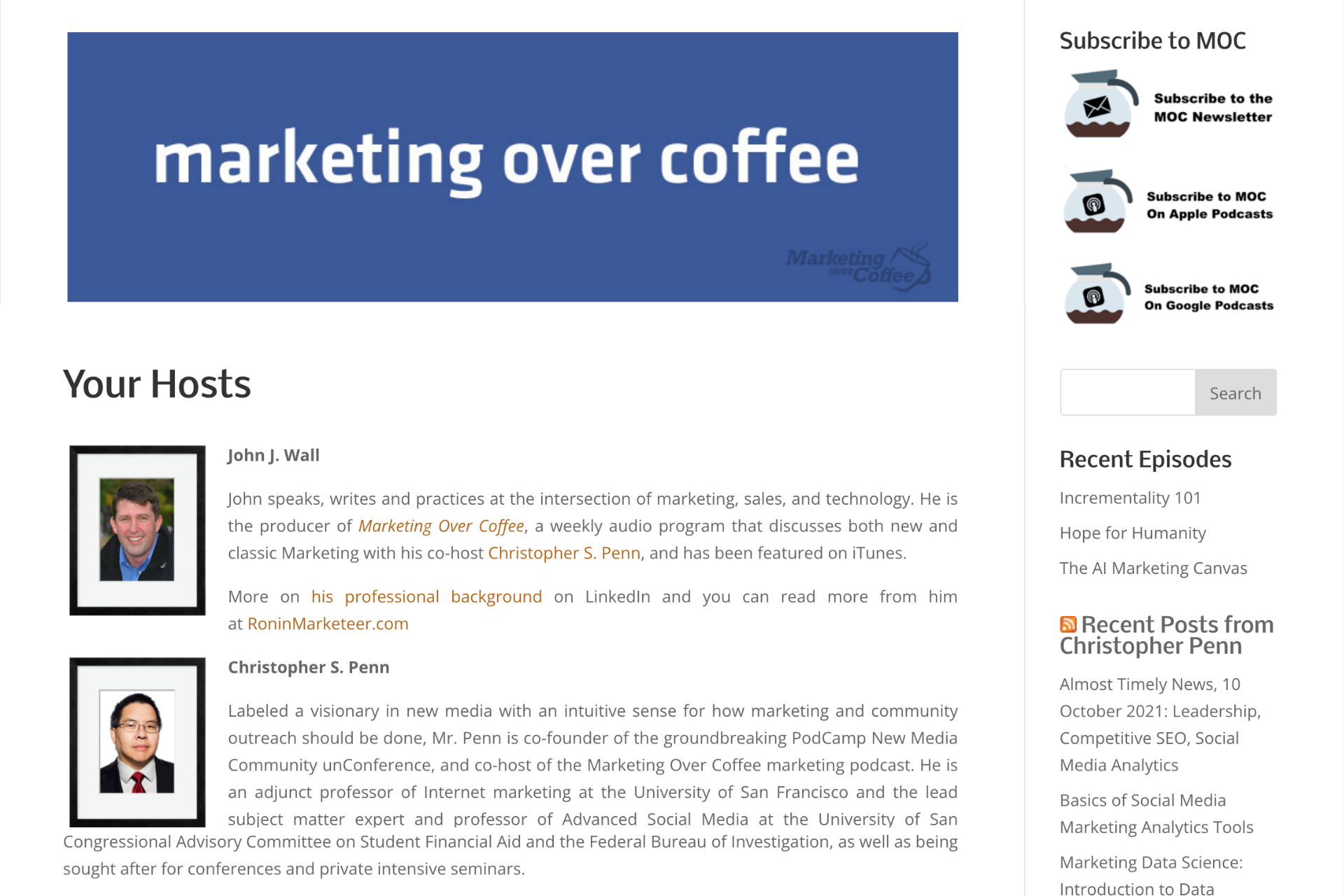 John and Christopher are two expert marketers that meet once a week at a coffee shop to talk marketing. The great news for us is that they record and publish their conversations on the excellent Marketing Over Coffee podcast. 
The two exchange casual conversations focused on the world of marketing, both classic and modern marketing. An excellent resource for new marketers because of its casual, yet insightful and knowledgeable nature.
Ideal For:
People new to marketing
Short quick listens
People wanting to know more about the technical side of marketing
Recent Guests:
Tamsen Webster
Kevin Gleason
Vitaly Pecherskiy

Everyone Hates Marketers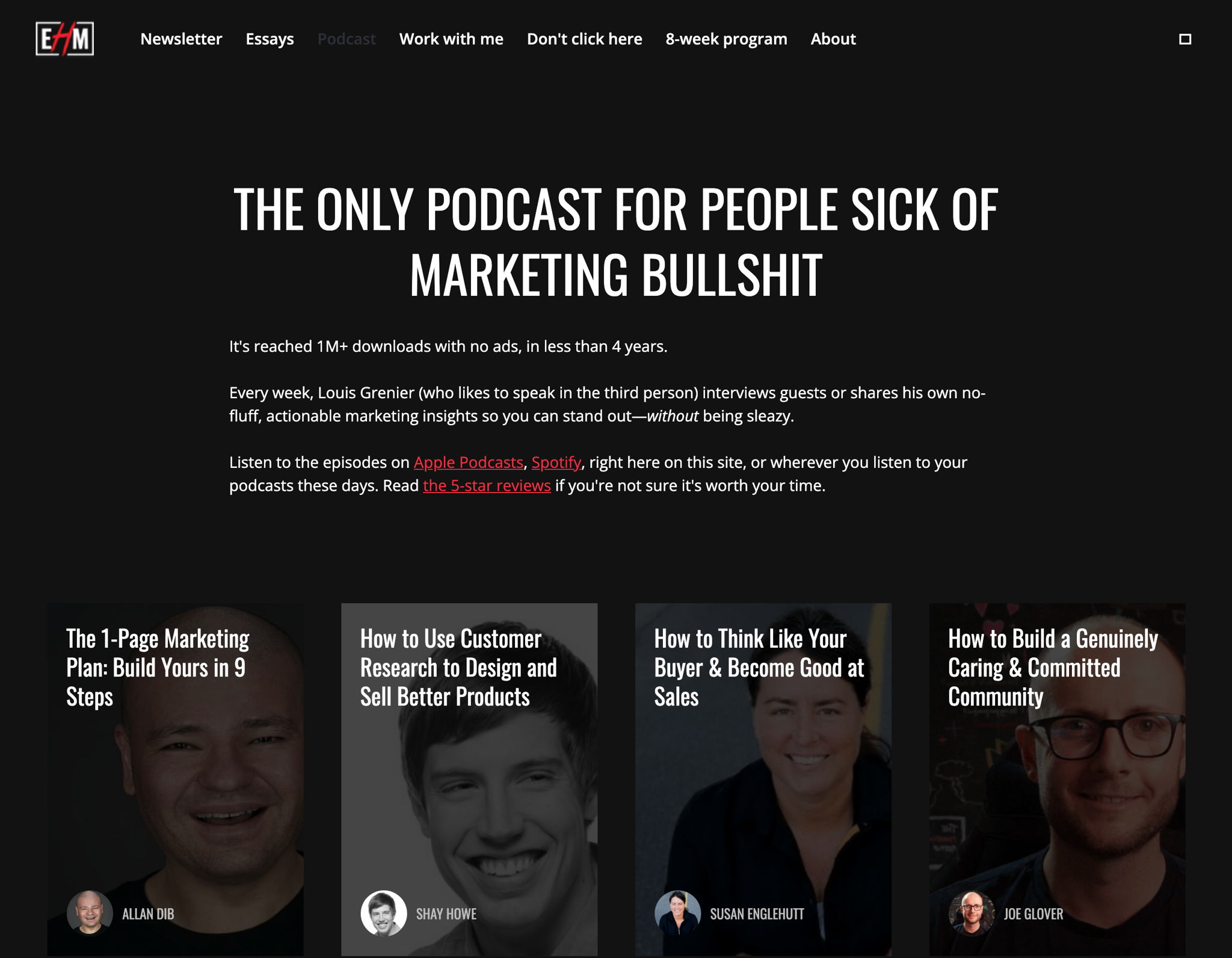 Louis Grenier, a French Marketer based in Dublin, is the host of Everyone Hates Marketers. The goal of this podcast is to deliver extraordinary marketing insights without any of the fluff. 
No outdated marketing strategies or theories are allowed in this podcast. Louis and his guest prefer to stick with just what works. An excellent format for marketers wanting to learn new strategies that actually work in the field.
What You Will Learn:
Exclusive lessons from Pro Marketing Execs
Marketing secrets discovered from real-world use
The marketing fails of great marketers, and the lessons they learn from those fails.
Guests Include:
Seth Godin
Noah Kagan
Hiten Shah
Social Media Marketing Podcast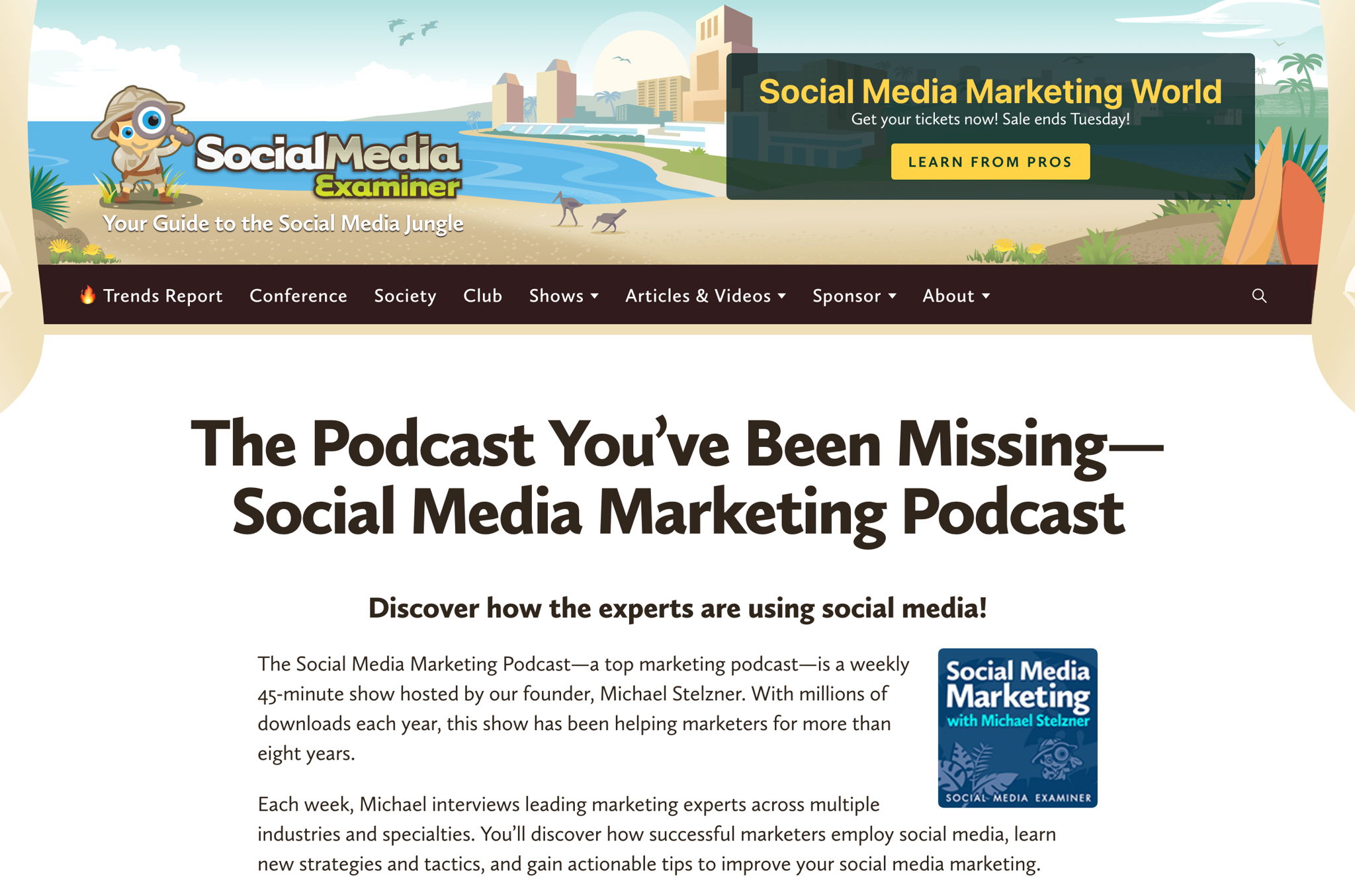 The Social Media Marketing Podcast is hosted by Michael Stelzner, the founder of Social Media Examiner. If social media is your preferred marketing platform, then you would have certainly come across Social Media Examiner, a massive online marketing resource.
With The Social Media Marketing Podcast, Michael leverages his massive social media marketing resources and personal expertise. Sprinkle some expert guest interviews and you have what most consider as the best social media marketing podcast out there.
Best for:
Social media marketers
E-commerce stores wanting to drive traffic from social platforms
Brands looking to grow their online presence through social media
Recent Guests:
Chase Diamond
Brie Anderson
Judy Fox
Marketing School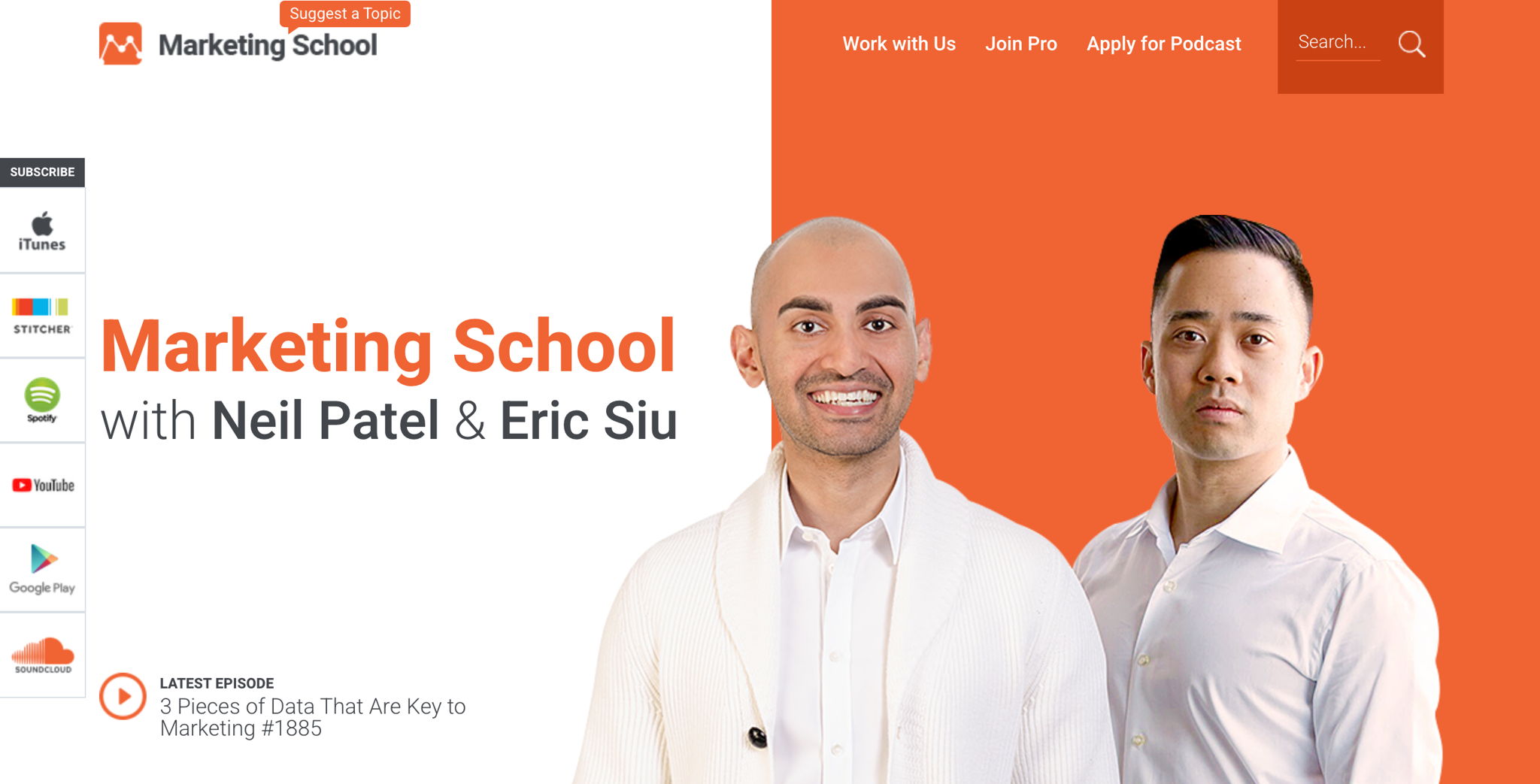 Neil Patel and Eric Siu are true internet marketing pioneers. They are also the hosts of the Marketing School Podcast that features daily short episodes that are usually focused on a single marketing topic.
Marketing School has been around for ages and is one of the most established podcasts on this list that's approaching nearly 2K episodes! The short episode format is ideal for those that are just looking for a quick fix.
Podcast Features:
Advice from two industry masters with decades of internet marketing experience
Short episodes that are to the point
Plenty of news and real-world examples
The Tim Ferriss Show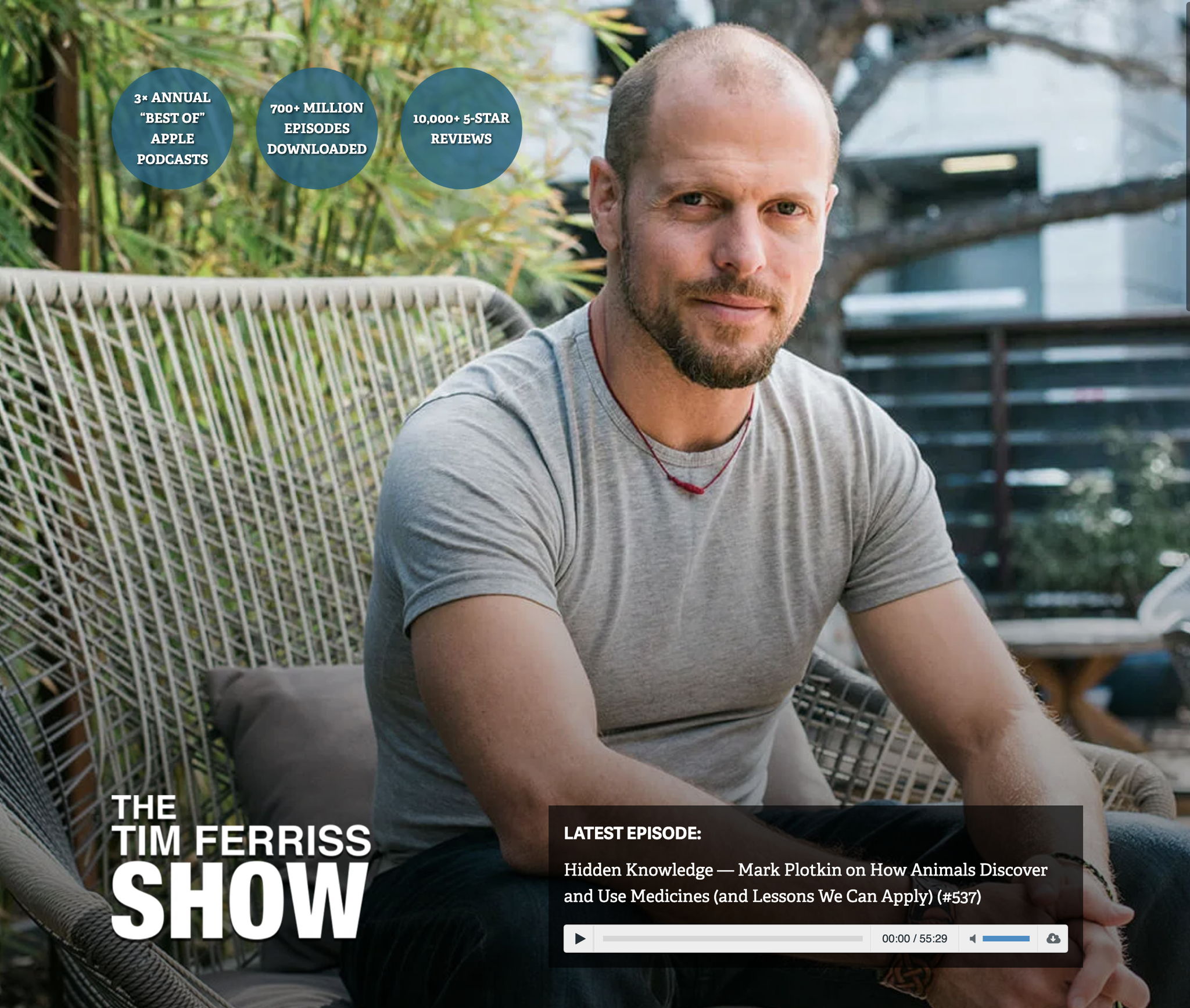 Tim Ferriss and his podcast, The Tim Ferriss Show, need no introduction. But for the 2 people that don't know him – Tim is known as a prolific tech investor and best-selling book author. The Observer hailed him the "Oprah of Audio" due to the popularity of his podcast.
The Tim Ferriss Show covers a broad range of topics from self-help to business, with plenty of marketing in between. Big-name marketers like Seth Godin and Tony Robbins have appeared on the show. Tim has already featured a bunch of celebrity guests like Jamie Foxx and Arnold Schwarzenegger.
Great for:
Entrepreneurs and business owners
Inspirational vibes
Productivity
Previous Guests Include:
Vince Vaughn
Jon Favreau
Rick Rubin
TL;DR: Best Marketing Podcasts
Marketing podcasts are an excellent learning resource for young and experienced marketers. The casual conversational tone of marketing podcasts will encourage you to learn crucial lessons from expert marketers that have tried and tested their crafts.
Listening to marketing podcasts are also an excellent way of staying in tune with the times and the current environment. You can get vital updates from your favorite podcasts and prepare yourself and your clients to adapt to new trends.
What do you think about our list of Best Marketing Podcasts? Is any of your favorite podcasts on our list? If not, please do send us your suggestions.
Jack Paxton
Jack Paxton is the co-founder of VYPER, a marketing tool that helps brands build email lists, social followings, and revenue using viral giveaways, referral, and reward programs. After millions of dollars spent testing different marketing strategies at his marketing agency. He then also co-founded Hyax a fast, conversion & design-focused course and funnel builder for creators.