Is ebook marketing dead? Or are we just getting started?
With the vast amount of options available for lead magnets, is the ebook still a viable option?
The truth is, ebooks are versatile and are supported by many devices. Especially if you design your ebook in PDF format.
Ebooks give brands the opportunity to create a valuable resource that people can store on their computers or phones so they can go back to it whenever they need to.
Ebooks dont have to be bland walls of text. You can get creative and truly bring out the spirit of your brand by adding color, pictures, and illustrations.
Ebook marketing is an excellent opportunity for your brand to place a lasting footprint in the minds of your target audience.
In this article, we will go over the essential elements that go into ebook marketing and how you can implement it into your business now.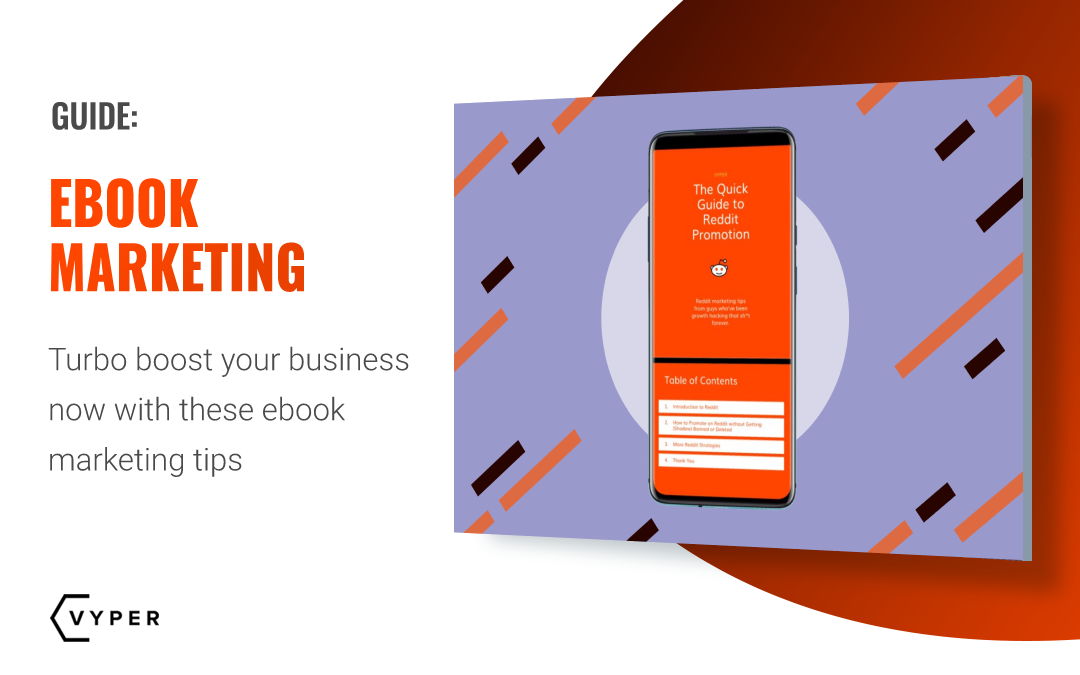 FREE DOWNLOAD 👉 The Facebook Ads Asset Library! All the checklists and guides used to profitably spend $150M+ on Facebook & Google ads.
Ebook Marketing in 2020
Nowadays, digital content is consumed more than any other type of content.
After all, almost everyone is online these days. Using such content to grow your audience is always a good step forward.
However, when it comes to content marketing, you have to develop a solid strategy.
Otherwise, your target audience may not be as engaged as you'd want them to be. In fact, the content you produce must be able to educate, inform, and even entertain your audience.
What's more, it must be top-quality design and highly relevant to your audience.
One such piece of content is undoubtedly an eBook. Even though visual content is a much more preferred type, people still like to read.
Long-form content, such as eBooks, is still valued as it can educate and inform the audience on specific topics more efficiently than short-form content.
With that in mind, here are a few ways how you can grow your audience with an eBook in 2020.
Understand Your Audience
Before you can grow your audience using an eBook or any other means, for that matter, you have to understand them first.
That's why market research is vital and should be an integral part of your marketing plan, especially since every bit of information that you find and can use is considered to be gold.
Market research, therefore, isn't just for startups that are trying to make their way in the market.
In fact, research should be conducted before planning every strategy, including content marketing.
The more you manage to learn about your audience, the more strategic and informed decisions you'll be able to make.
So, determine your audience's preferences, needs, expectations, and demands before you prepare an ebook that will encourage them to engage.
Search Engine Journal is an online resource that is focused on SEO (Search Engine Optimization. Their core audience is people that are interested in improving the SEO of their websites.
SEJ created an ebook that is centered around a single topic within SEO, which is 'link building.'
Link building forms an integral part of SEO, which is why SEJ's target audience will jump at the opportunity to download this useful resource.
The video above has some excellent tips on mastering your copywriting skills.
It's crucial that you understand who you are writing for. Your content should be valuable to the reader, which is why you should place yourself in the reader's shoes.
Also, try and keep your wording simple and easy to read. Your message should be one that is easy for the reader to understand.
Focus on the Visuals
It's no secret that long-form content can drive away your audience instead of helping you grow it. However, that's only the case if the content is dull and irrelevant.
If you want to make sure that your eBook can capture and hold the audience's interest, you'll have to work hard on both the content and the design.
Here are a few factors you must focus on:
Stunning visuals, illustrations, and graphics.
Engaging content.
Reader-friendliness.
Supporting your marketing goals.
Therefore, the design itself is essential for a well-crafted eBook that will be able to grow your audience.
The page above is taken from a VYPER ebook (7 E-commerce Growth Hacks). The useful information from the book is backed up by screenshots of real-world examples, as well as graphs and charts.
The book also uses illustrations and bright color schemes to keep readers engaged with the ebook.
Having text only ebooks with the same useful information can lose the reader within the first chapter.
You can read the book by clicking on the link below.
If you have difficulties with the design, you can always find some help.
The Infostarters epublishing team, for example, can help you with both the research and design or take care of the part of the process based on your needs.
In any event, the more you focus on the design, the more appealing your eBook will be.
Growing Your Authority
Relevant and top-quality content can easily help you grow your credibility and authority, as well as help you position yourself as an industry expert, especially if you have a well-developed brand.
If the content you produce, including your eBook, is valuable to your audience, the word will start to spread around.
Your audience will start to grow as the interest in your content increases.
People will also be more willing to follow you on social media, join your email newsletter, and become ambassadors who will provide referrals and word-of-mouth promotions to their friends and family.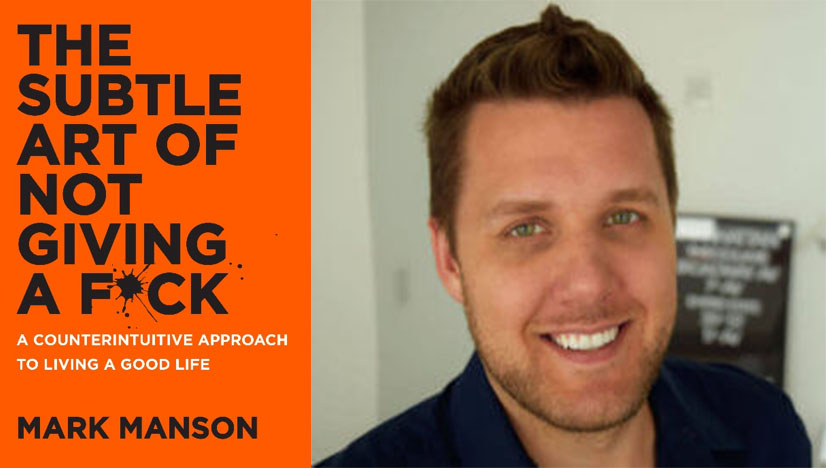 Mark Manson started a career as a blogger back in 2009. In 2016, Mark's blog, markmanson.net, had reported having grown to about 2 million visitors a month.
Mark is an excellent writer. However, it still took him years to grow his blog traffic to a respectable number of visitors.
It was when his book, The Subtle Art of Not Giving a F*ck, help him to achieve mass popularity as an authority in the self-help niche.
His book eventually reached no. 6 on the New York Times Bestseller list and helped him to grow his brand and business extensively.
A free ebook can be a great way to build your email list and get the word out on your brand and services. However, publishing a book will help you to reach a broader audience and gain extra credibility.
Giving a Boost to Your Content Marketing
Content exists in various formats. Some people prefer to read articles, and others prefer to watch videos or listen to podcasts.
One of the advantages eBooks have is that they're a combination of both text and visual content, and they're downloadable as well.
Therefore, eBooks can be an excellent addition to your content marketing strategy.
Here are a few examples of what your eBook can help with:
Lead generation tool.
Improve brand awareness.
Establish a presence on social media.
Grow your email list.
Nurture leads and guide them down your sales funnel.
Also, eBooks are well-received by the general online audience. The main reason is that eBooks contain both text and visuals, as mentioned before.
Humans are mostly visual beings, and they process visual information 60,000 times faster than just plain text.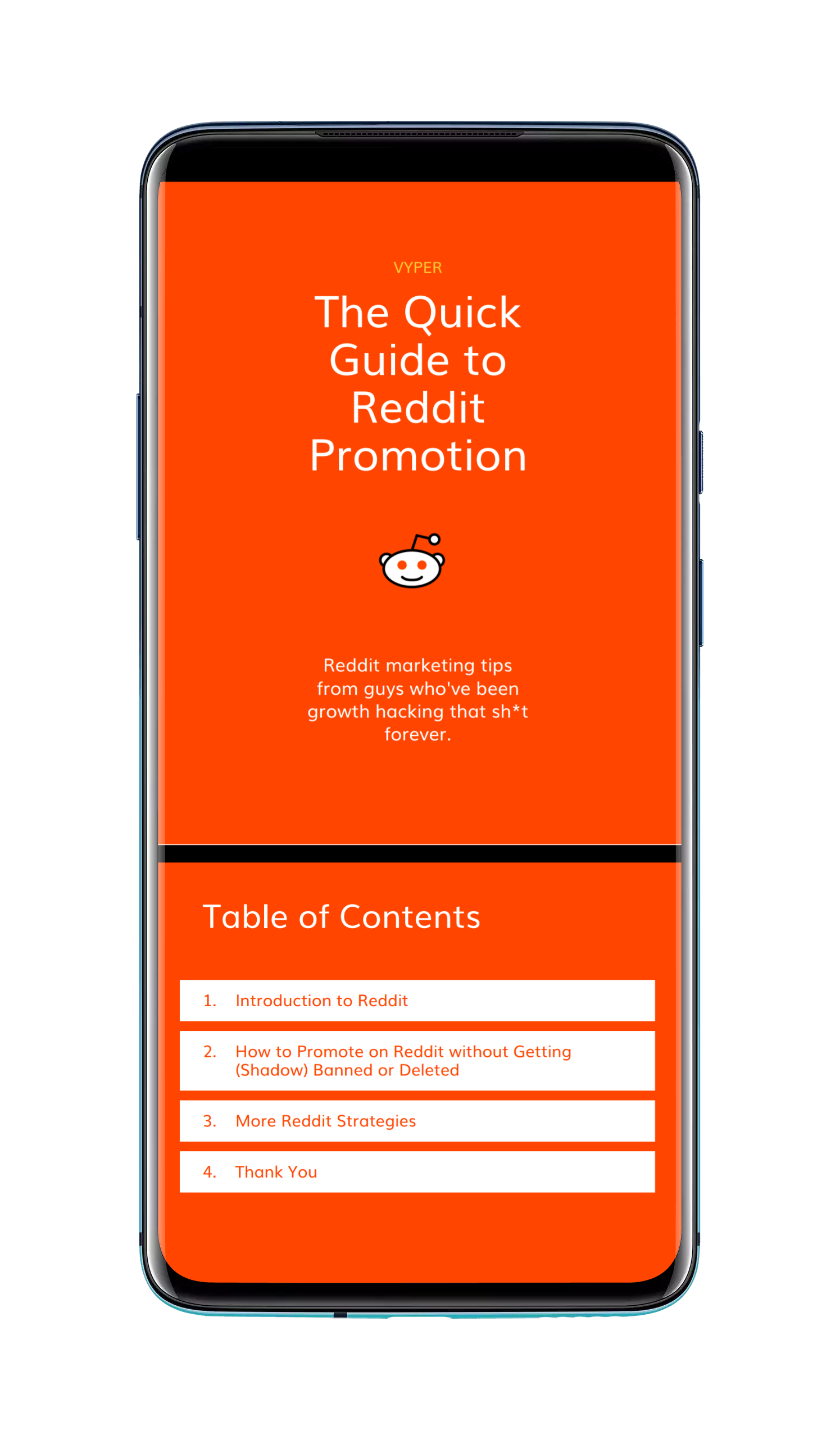 Ebooks that are in PDF format are compatible with most smartphones. It's possible that a large portion of your audience will read your ebook on their mobile device.
You can use this opportunity to create an ebook that looks exceptional on a smartphone.
You can also take advantage of the PDF format by inserting hyperlinks into the ebook. This allows people to simply tap the link that will take them to their phone's internet browser.
Growing Your Email List
One of the best channels for growing your audience is email. As you may already know, email marketing is still one of the best marketing strategies with the highest ROI, even today.
What's more, eBooks can be just the right hook for growing, not only your email list but also your audience, in general.
However, you can't just provide new subscribers with an eBook while neglecting your current subscribers.
Instead, try creating a newsletter campaign where you'll announce that your new eBook is almost ready and that everyone will get a downloadable copy.
You can use this strategy as an incentive to boost engagement for both your current subscribers and new ones.
If you are looking to grow your email list quickly and in a short space of time, you can consider hosting a giveaway or contest.
You can request that users submit their email address to enter your giveaway.
If you have just written a new ebook that your users find valuable, then you can use that ebook as the giveaway prize.
TL;DR
Creating an eBook can be a challenge, especially since every target audience has specific needs and expectations. Meeting those expectations can often be difficult.
However, with the right strategy in place, you can create an eBook that will help you grow your audience and establish a meaningful relationship with them.
Author

Lauren is a regular Bizzmark Blog author that has many articles published with the main focus on clients who want their brands to grow in the fast-changing and demanding market. Her personal favorites are successes of small businesses, startups, and entrepreneurs. She goes through life with one strong moto – Kindness, always.