People ask, how do you succeed in email marketing? Does email marketing work? What makes a good email marketing campaigns?
But we only have one answer: You can only succeed in email marketing if you follow the email marketing best practices.
Yes, there is no shortcut to that. If you follow the email marketing tips we are going to share with you in this article, email marketing will work magic for you.
Figure out this: 3.7 billion people are using email globally, and the number is expected to reach 4.3 billion in 2022.
But how many times have you sent emails to clients only for you to get no response? Or how many times have you received an email and deleted it even before you could open it?
That's what happens if you are not doing your email marketing campaign the right way.
We understand that email marketing can be complicated, and that's why we have put together these actionable tips to help you know how to make email work better for you.
Let's get started.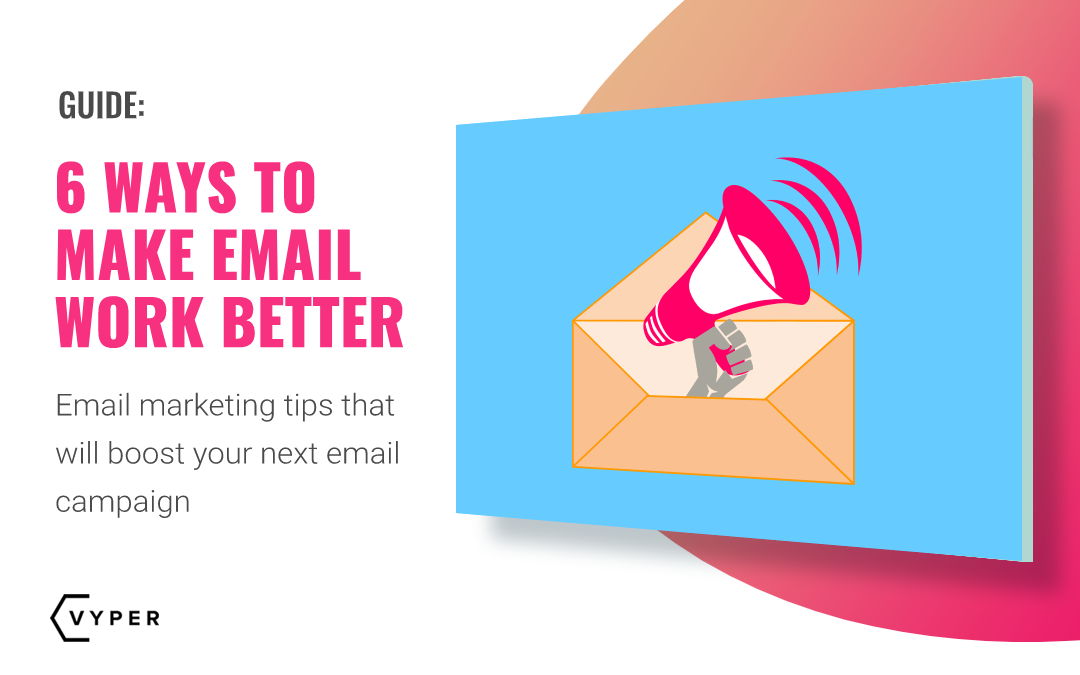 FREE DOWNLOAD 👉 The Facebook Ads Asset Library! All the checklists and guides used to profitably spend $150M+ on Facebook & Google ads.
Email Marketing 101
Email marketing is the process by which marketers use email to promote their products or services.
Marketers use emails to strengthen their relationship with existing customers and also reach new ones. Marketing specialists from NSBroker company insist that email marketing keeps customers informed of every activity going on in a particular business.

If you are not doing email marketing, you are not doing any favor to your business, given that marketers get an average return of $32 for every $1 they spend on email marketing.
The good thing about email marketing is that it's cost-effective and is easy to convert customers into buyers, but when done rightly. You don't necessarily need to have costly tools in order to do so. There are many cheap and free email marketing tools that can help you get the same amount of work done.
 In addition, marketers also have access to security tools such as a DMARC checker which will help ensure your emails are authenticated and free from any phishing attacks.
We will show you how to do email marketing like a pro.
Just keep reading.
Important Types of Emails You Should be Sending to Your Subscribers
Having known what email marketing is, let's take a look at the different types of emails you need to be sending your email list.
Welcome Email
This is the type of email you sent once a person subscribes to your email list. This email has an open rate of 82%, but you should send it within 24 hours after a person opts into your email list.
This is the type of email you need to take advantage of, especially if you are just getting started with email marketing. Given the high open rate it commands, you can accompany it with some useful information.
Nothing complicated here. In this type of email, you thank the new subscriber and then let them know what to expect from you after every given period.
Adding an email signature is especially important here. As you can lead your new subscriber to any landing, demo, or features page with a promo banner. In this way, you really help people get acquainted with your tool/service.
New Product Email
You need to keep your subscribers updated on anything happening in your business. For instance, when you launch a new product, they should be the first people to know about it. After all, they are your close customers, how can you serve the furthest customers leaving the closest one unserved?
The Newsletter Email
The newsletter email is said to be the most abused type of email by marketers. Some will just send emails for the sake of it. If you are not careful when sending the newsletter email, you will end up losing subscribers.
Include helpful, useful, and interesting information when sending your newsletters.
The Abandoned Cart Email
Some customers will land on your product's page, add an item to their shopping cart but then leave without completing the buying process.
It might not be easy to track these customers unless you have powerful tracking tools.
And once you notice that a customer has abandoned a cart, you could shoot them with a nice email letting them know that they have not completed their purchase.
Studies show that sending these types of emails three times can generate 69% results than sending one.
The Offer Email
You need to be sending discount deals or other special offers to your subscribers regularly. This will show them that you care for them. Offer emails are also said to have reasonable open rates.
It doesn't have to be discount offers or coupons. You could also send them a helpful eBook or a freebie.
The Survey Email
Truth be told, you can't know how to serve your customers the best way without asking them. Their input will help you understand how to serve them accordingly.
That's where survey emails are necessary. You could compile a list of questions regarding your products. Once you get answers to those questions, you will be a better position to tailor your email marketing efforts to their needs.
The Request Email
Was our service helpful? How did you find our products? Could you take your time to leave a review?
If you've ever received such emails, they are request emails. That's after delivering a product, or after a customer uses your services, you could shoot them an email asking them to write a review or testimonial on your site.
With that in mind, let's get into the real meat of this article.
6 Crucial Email Marketing Tips
Email marketing is a crucial aspect of any sales orientated business that is too often overlooked. One of the main reasons for this is that business owners find email marketing difficult and a long process that takes time to develop.
However, email marketing has proven to be extremely useful to companies across the globe. It is recommended that you give email marketing a try and gradually build an audience and experiment with the email marketing tips below.
1. Build a Strong Email List
We assume you have built an email list already, but if not, it's still not too late to build one.
First things first, when you launch your website and create a blog, your next step is to build a subscriber list…and even if you have a long list of subscribers, you are also not limited from add new subscribers.
Place signup forms in strategic places on your website and blog. An excellent spot to place a signup form is on the pages or blog posts that receive more traffic. Put a subscription form on your home page and on every spot where your readers can see it easily.
Use the available email marketing services such as Aweber, GetResponse, OptinMonster, etc. to create attractive subscription forms.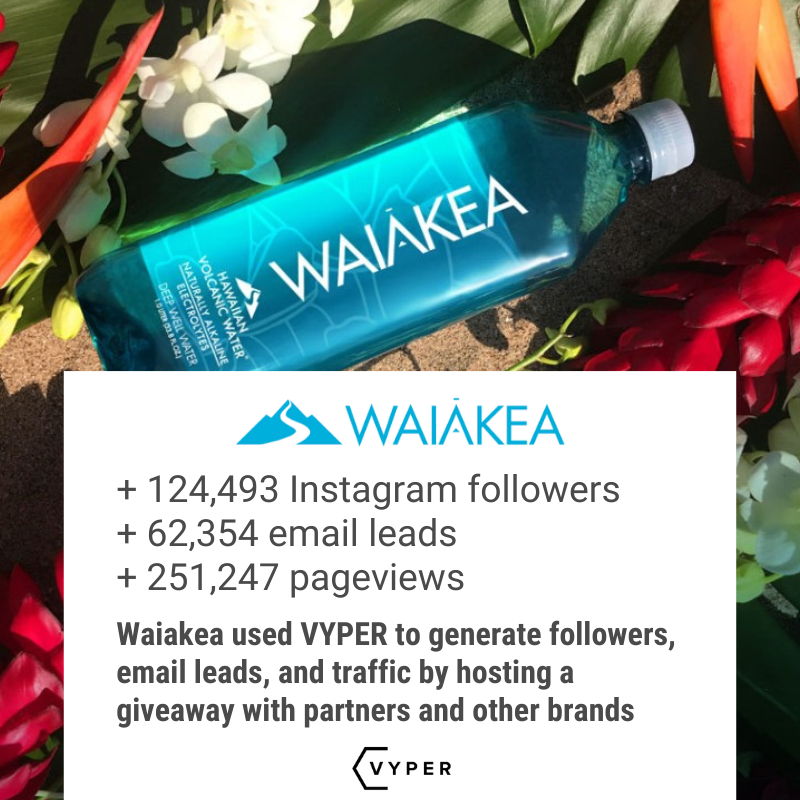 If you are looking for ways to boost your email list, you can try hosting a giveaway or contest with VYPER.
2. Understand Your Target Market
This is perhaps the most important tip of all the email marketing best practices you will read in this article. Start by know who your target readers are. This is the only way you can create relevant content and tailor your messages to them.
Note that the subscribers in your list have different needs, and sending them a general message would make them opt-out of your email list. Statistics show that relevant emails drive 18 times more revenue than general emails. You need to target every specific subscriber with the right message.
So how do you send targeted messages? How do you prevent a huge opt-out rate?
It's simple, segment your email list. This way, it would be easier to send targeted emails. This will also help you personalize your messages. This is perhaps the best place to use the survey emails or track past purchases and purchase cycles of your customers.
The above video has a few simple tips on splitting your email list into two categories:
Prospects – New leads that have not purchased anything from you as yet
Customers – People who have already made a purchase
By doing this, you will be able to effectively draft custom emails and sequences for each group of people. You can design email marketing campaigns to get prospects to buy something and get current customers to come back to your store.
3. Make it Easy to Unsubscribe
You want them to remain your subscribers as you add more, but here we are telling you to make it easy for them to leave. Sounds crazy, right?
Here is the thing, even if you don't make it easy for them to opt-out, they will still flag your emails as spam, so just make it easy for your subscribers to unsubscribe.
4. Make Your Emails Easy to Read
66% of email opens are done on mobile and tablets. If your emails do not open on small screens, then you aren't getting enough clicks.
It's also crucial that you use clear and concise formatting in your email. Your email must be easy to read so you will be able to easily deliver your message to your subscribers.
Try not to use too many images. Make use of bullet points and short sentences and paragraphs.
The video below has more tips on writing better emails for your subscribers.
5. Personalize Your Emails
Figure out these two emails.
Hi "John",
We hope this message finds you well
We are reaching out to you to see whether we can do business with you
And this…
Hi,
We hope this message finds you well.
We are reaching out to you to see whether we can do business with you.
Let's say you are John if these messages landed on your inbox, which one would you open first and which one would you open the least or ignore altogether.
Of course, you could hit the first email…and that's the power of personalizing emails.
The average open rate for emails is 20.84%, but when you personalize your emails, especially the headline, you attract 50% higher open rates.
Plenty of tools out there will allow you to add a Shortcode that is replaced by the recipient's name when you send your emails to your subscribers. Take advantage of these tools.
Sending Emails During a Sale
Getting customers to visit your store during a sale can be as simple as sending them an email. There are 3 types of personalized emails that you can send during a sale:
Prewarning Email – Let people know in advance that you are preparing to host a sale at your store
Launch Email – This is the email you send out to people the day your sale goes live
Almost Over Email – An email to remind people that the sale is about to end
6. Sweeten Your Subject Line
When sending your emails out, the subject line of every email is more important than the message. 33% of those you send emails to will open them if the subject line entices them to.
Keep your subject line sweet and straightforward. Your subject lines should connect with your subscribers emotionally so that they can click. Keep it short, add humor if possible or ask a question. You could also include numbers in your subject lines.
Let's Make Email Work Better for You
Conducting a successful email marketing campaign is easier said than done. Surprisingly, there is nothing complex, just follow the email marketing tips we have shared in this article, and give your email marketing campaign a life.
Do you currently have an email marketing strategy? Let us know in the comments below.
Jack Paxton
Jack Paxton is the co-founder of VYPER, a marketing tool that helps brands build email lists, social followings, and revenue using viral giveaways, referral, and reward programs. After millions of dollars spent testing different marketing strategies at his marketing agency. He then also co-founded Hyax a fast, conversion & design-focused course and funnel builder for creators.