Are you in need of some Etsy Marketing Tips for your business? Would you like to get the most out of your online store?
We might just have what you are looking for after reviewing and auditing 100's of Etsy stores and their marketing strategies.
Etsy is a superb platform for people that want to turn their passion into profit. The platform is very supportive of niche markets and has a thriving seller community.
It's simple to set up your Etsy shop and sell unique products that aren't available at big brand stores. However, getting those sales numbers up can be challenging.
You will have to effectively market your Etsy shop to drive traffic and customers to your products.
This guide has 6 proven Etsy Marketing Tips to help you get started. Let's go!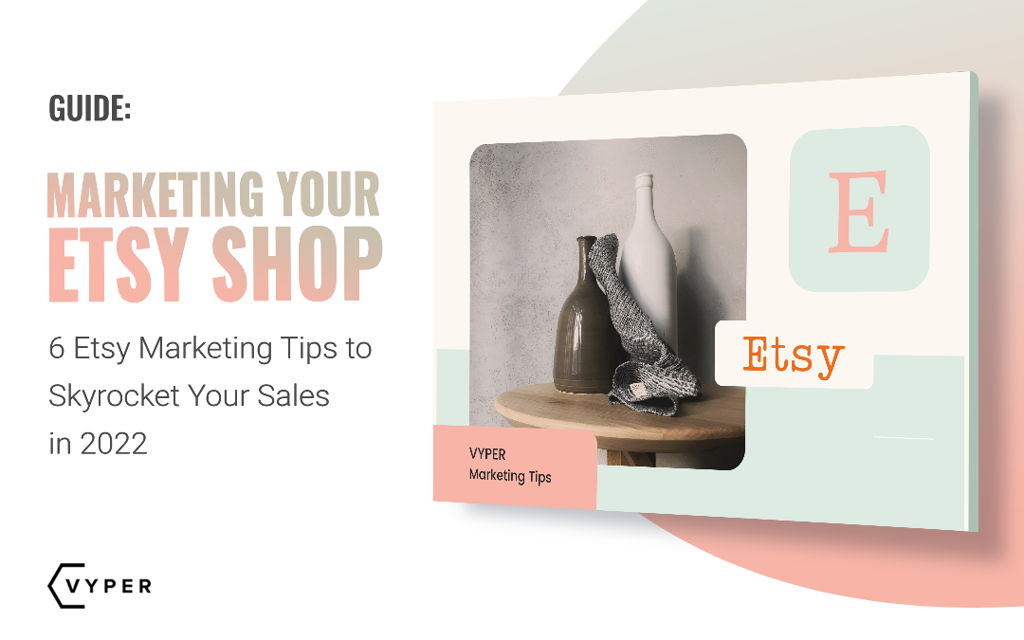 FREE DOWNLOAD: Get all Our Contest & Giveaway Marketing Guides, Checklists, and tutorials that have helped 100's of brands collect 15k+ emails in under 21 days!
1. Work on Your Shop's Title
Any Etsy shop owner knows that one of the essential aspects of Etsy marketing is having a keyword-rich title for your shop.
Your title is one of the first things potential customers will see when searching for Etsy shops. Therefore, ensuring it accurately describes your products and stands out from the crowd is crucial.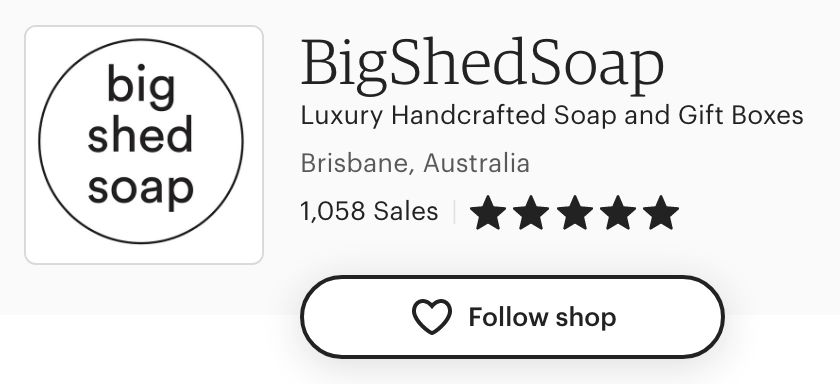 Here are some tips for creating a killer Etsy shop title:
Keep your title short and sweet. Etsy limits titles to 140 characters, so make every word count!
Use keywords wisely. Choose words that accurately describe your products and that potential customers might use when searching for Etsy shops.
Be creative. Don't be afraid to get a little quirky – a clever and pun-tastic title can go a long way in helping your shop stand out from the pack.
Keep it relevant. As you add new products to your Etsy shop, be sure to update your title accordingly. This will help ensure that potential customers always have an accurate reflection of what they can expect to find in your shop.
By following these simple tips, you can create an Etsy shop title that accurately reflects your products, is easy for customers to find, and helps your shop stand out.
2. Write Detailed, Helpful Product Descriptions
As any e-commerce veteran knows, product descriptions are key to driving sales. Not only do they provide potential customers with essential information about your products, but they also help to boost your search engine ranking.
Shop owners can use Etsy ads to get their ads to appear at the top of search rankings. However, well-written product descriptions allow your products to organically perform better in search.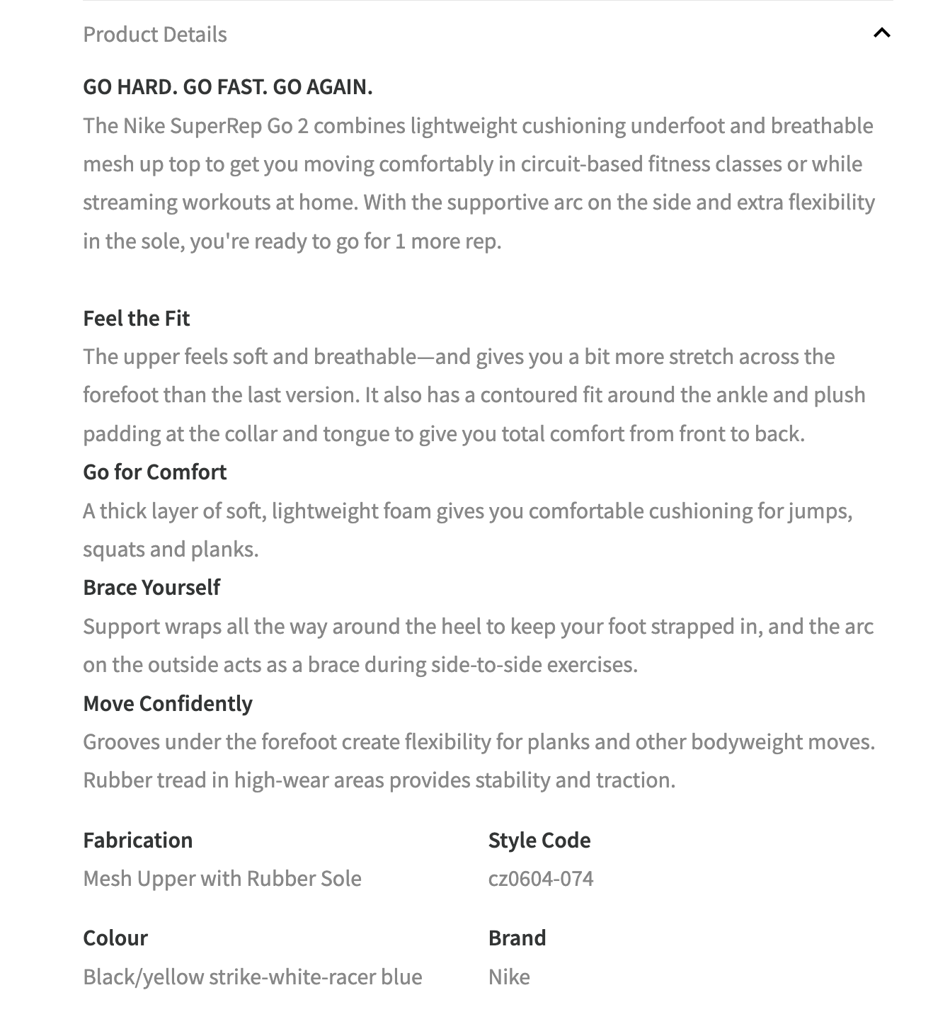 When it comes to Etsy shop owners, writing detailed, helpful product descriptions that include keywords can be challenging. However, taking the time to craft quality descriptions can pay off in a big way. Here are a few tips:
Think like a potential customer. What questions would they have about your product? Include the answers in your description.
Use keywords wisely. Don't stuff your description with keywords; use them judiciously to help boost your search engine ranking.
Don't be afraid to have some fun with your descriptions. Be creative and let your personality shine through. After all, that's one of the reasons people shop on Etsy in the first place!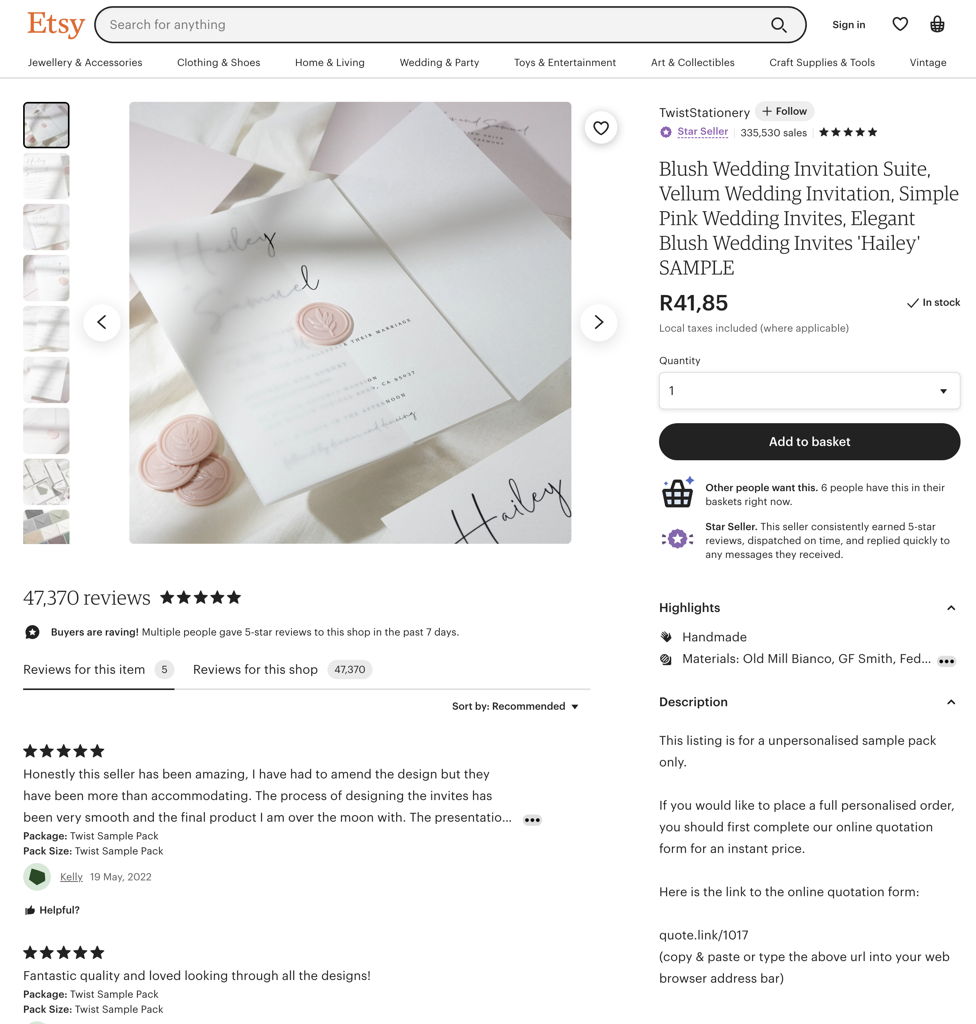 By following these simple tips, you can write product descriptions that will help you sell more products and attract new customers.
Optimizing your product descriptions will help your products perform better in searches. This is ideal for those not ready for Etsy ads or paid ads.
So what are you waiting for?
Start writing!
3. Use High-Quality Product Photos
If you're an Etsy shop owner, you know that high-quality product photos are essential for driving sales. After all, potential customers can't touch or hold your products in real life.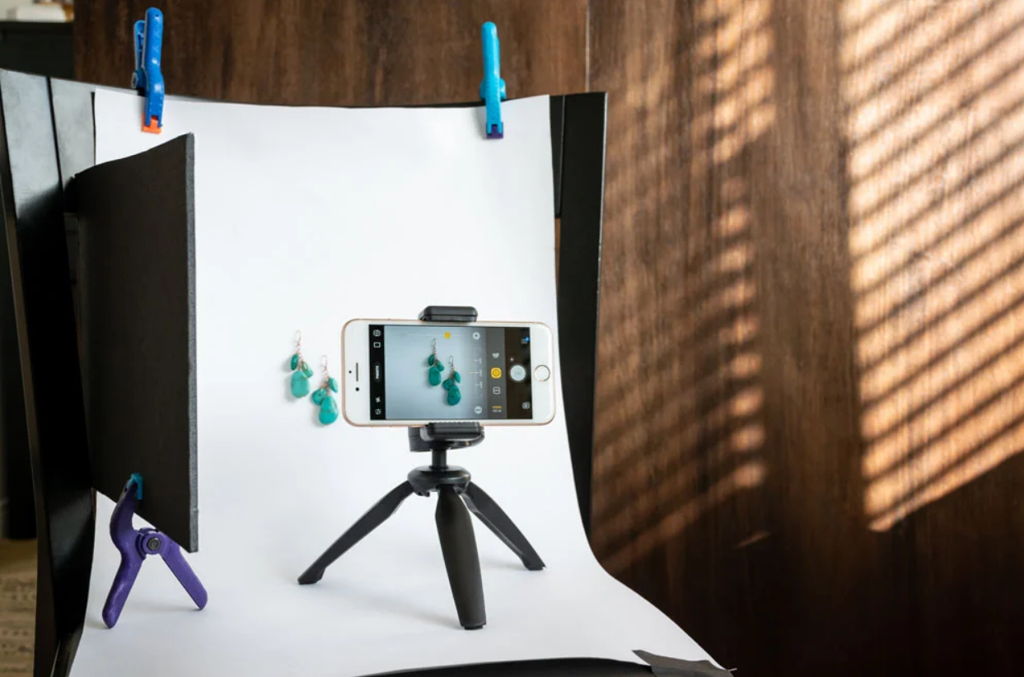 Your photos need to give them a sense of what your items are like. And one of the best ways to do that is to use attractive backgrounds that complement your products.
A plain white background might seem like the most straightforward option, but it can often look bland and uninviting. So instead, try using a colorful backdrop to make your products pop.
You can even get creative with the placement of your products, arranging them in unique and eye-catching ways. However, if you choose to style your photos, remember that first and foremost, they should be clear and informative.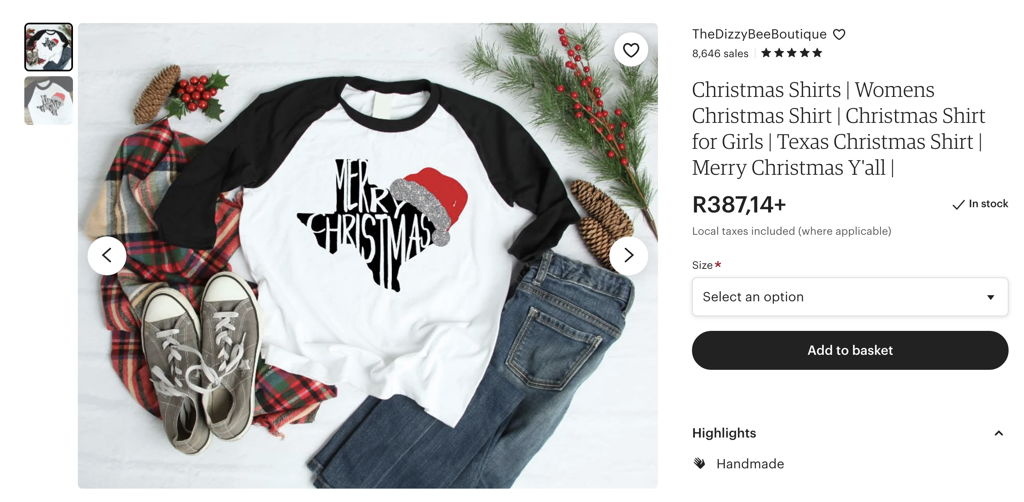 Potential customers should be able to see precisely what they're getting if they decide to purchase from your shop. By following these tips, you can take beautiful product photos that will help boost your Etsy sales.
4. Host a Giveaway for your Etsy Shop
Our list of Etsy marketing tips will be incomplete without mentioning giveaways. Giveaways can certainly help Etsy Stores to:
Grow their email list
Attract new customers and increase accounts created
Increase social media fans and engagement
Drive traffic to your Etsy shop
These are only a few benefits of hosting a giveaway. There are just so many ways an Etsy shop can benefit from hosting a giveaway.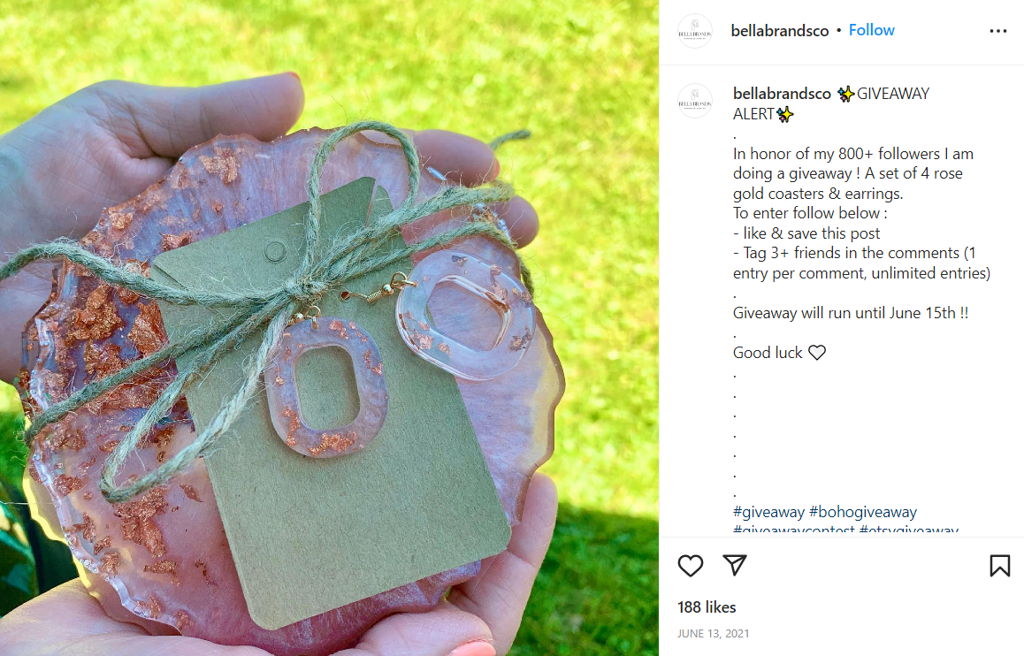 Here are a few tips on how to host a successful Etsy giveaway:
Choose a prize that will appeal to your target audience. Make sure it is something that is relevant to your shop and that potential customers would be interested in winning.
Publicize your giveaway as much as possible. Use social media, email, and any other channels you have at your disposal to get the word out.
Specify how customers can enter the giveaway. Whether it's by following your shop on Etsy, liking a post on Facebook, or leaving a comment on your blog, make sure you let people know how they can enter to win.
Choose a winner randomly from all of the eligible entries. This helps to ensure that the process is fair and that everyone has an equal chance of winning.
Finally, don't forget to promote your shop after the giveaway is over! Thank everyone who participated and let them know where they can find more of your products.
Gift Card Giveaways
Gift Card Giveaways are perfect for Etsy Store owners that want to promote their brand and products.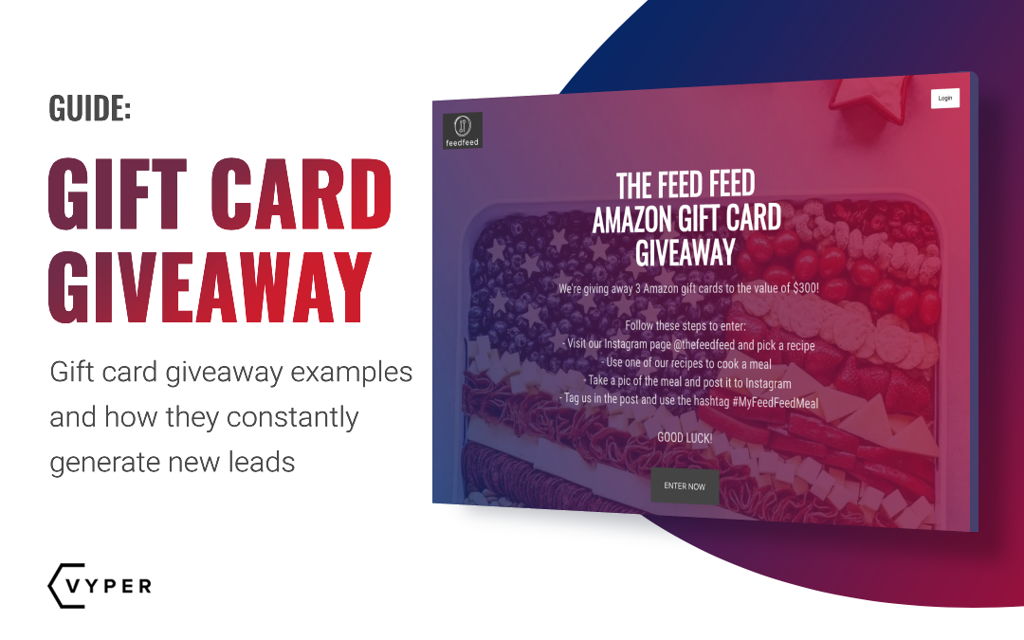 Benefits of a gift card giveaway include:
Low cost – The prize is redeemable at your store. You will only incur the cost of any products redeemed. For example, if your gift card is $100 worth of store products, then you will only incur the cost of those products, which could be around $60.
It begins and ends at your store – People who enter your giveaway will explore your store to find products they would get if they won your gift card. When the competition is over, the winner will shop at your store. Unsuccessful people can potentially return to your store if they did initially find something worth buying before the giveaway ended.
Exposure – As mentioned earlier, people will scan your website and products when they find out that they could win a gift card for your store. This creates a massive amount of exposure for your store. Especially if your giveaway goes viral on Instagram or other social networks.
5. Promote Your Etsy Shop on Social Media
It's no secret that social media can be a powerful promoting tool, which goes double for Etsy shop owners. By harnessing the power of platforms like Facebook, Twitter, and Instagram, you can reach a whole new audience of potential customers.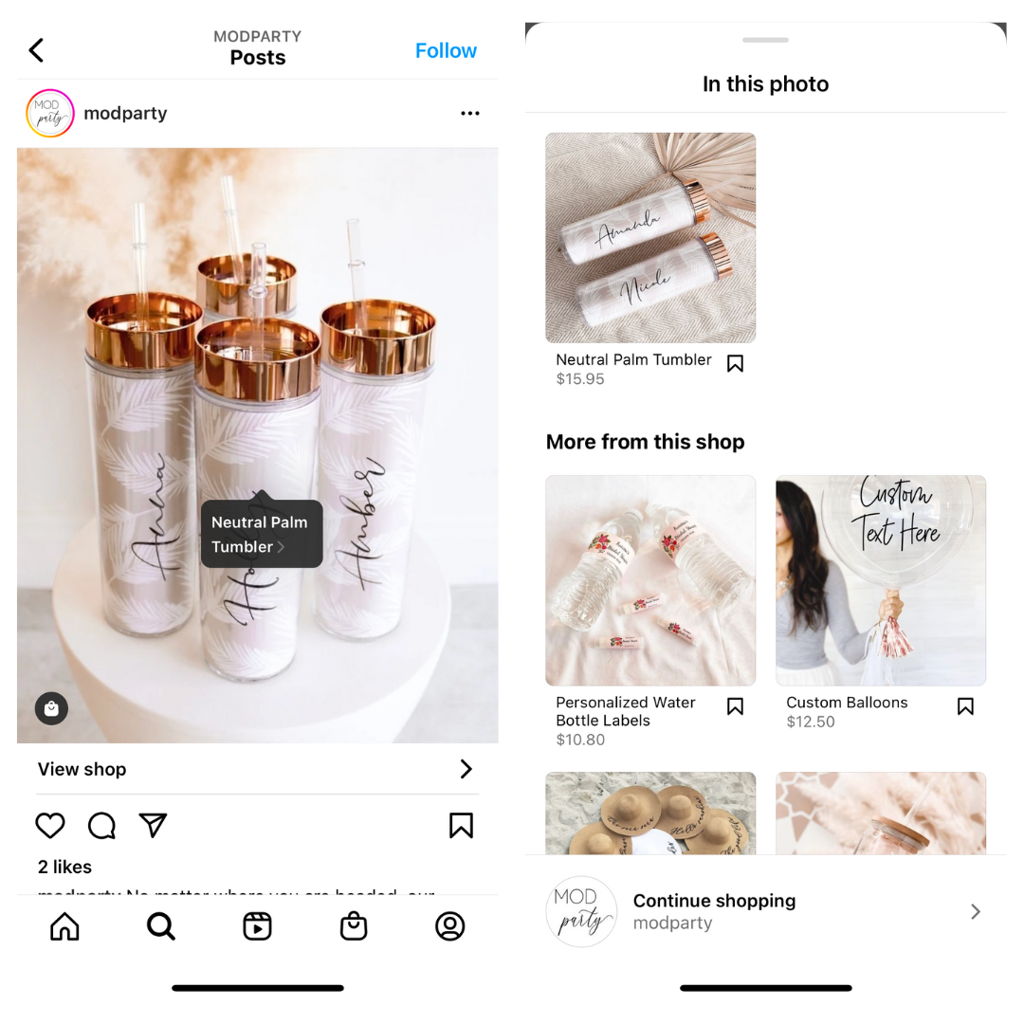 Promoting your Etsy shop on social media doesn't have to be a time-consuming or expensive endeavor. Instead, you can do a few simple things to ensure your shop is seen by the right people.
1. Make sure your social media accounts are linked to your Etsy shop.
This will make it easy for customers to find you and make it more likely that your posts will show up in search results.
When an Etsy shop is linked to an Instagram or Facebook account, you can tag products in your posts. Then, users that view your social posts can simply click on the tagged product to go to your website and purchase the item.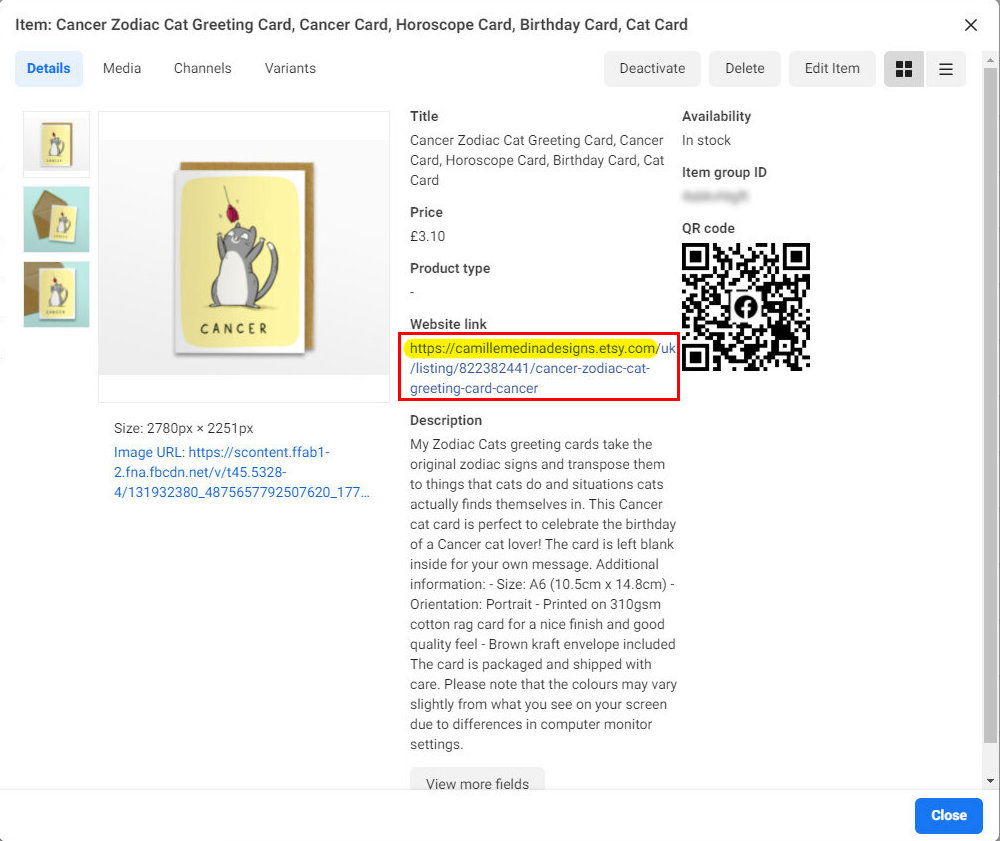 2. Take advantage of hashtags.
Research popular hashtags related to your products, and use them liberally in your posts. This will help potential customers find you when they're searching for specific items.
3. Don't be afraid to get creative with your promotion efforts.
Think outside the traditional "post and share" approach – there are all sorts of innovative ways to get people talking about your Etsy shop. You could run a contest, offer discounts for social media followers, or even partner with another business in your niche.
4. Use your "link in bio."
Platforms like Instagram and TikTok do not allow link sharing in posts. So all you have is the single link in the bio of your profile page.
It makes perfect sense to insert your Etsy store link here. However, if you want to promote specific products, product launches, or even sales promo pages, then you will have to keep changing that link.
Services like Hypage allow you to build a link landing page. A page that is filled with all of your crucial product and promo links.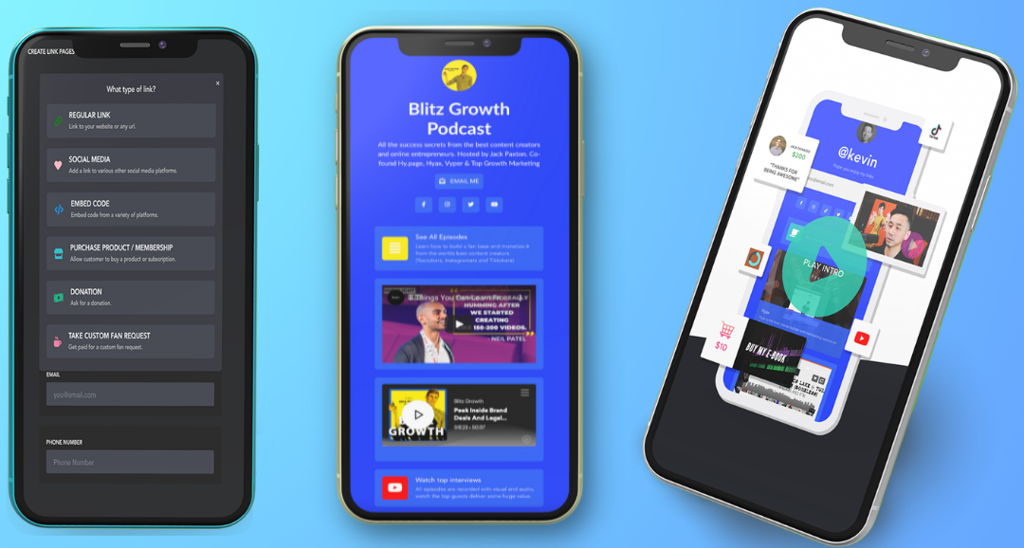 Once your link page is set up, you can insert the link into your Instagram profile. Now, you only need to adjust the links on your link page.
This method also allows you to share multiple links at once from your link in bio. You can also share media like video and audio and links to your socials.
5. Run paid ads
Platforms like Facebook are exceptional for running ads. Use paid ads to boost posts that have your products tagged in them. Then watch your engagement and followers grow!
If planned right, your ads will instantly boost sales because of the targeted traffic your ads generated for your store.
6. Join Etsy Teams
Etsy teams are a great way to connect with other sellers with similar interests. By joining a team, you can participate in forums and discussions, collaborate on projects, and receive support from other members.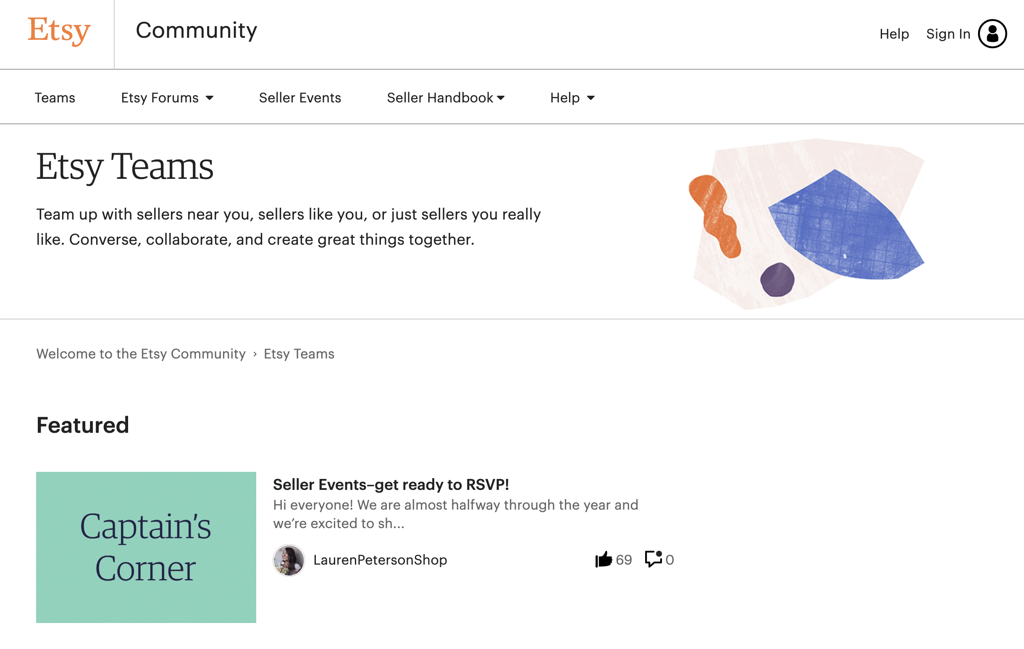 Etsy Teams is a great way to promote your shop and connect with potential customers. To join an Etsy team, go to the "Teams" section of the site and browse the list of teams.
When you find one that looks like a good fit, click on the "Join Team" button. Once you're a member of a team, you can start participating in team activities, such as sharing photos and videos, sending messages, and posting comments.
You can also join teams that are related to your niche or interest group. For example, if you sell handmade jewelry, you can join the Jewelry Team or the Handmade Team. Etsy teams are a great way to connect with other makers and learn new skills. So what are you waiting for? Join a team today!
TL;DR: Etsy Marketing Tips
Etsy is an excellent platform for small businesses to sell their products online. It is a platform that initially catered mainly to the home industry, crafts, and antique businesses. However, Etsy has expanded its offerings to outdoor, decor, and more categories.
Kicking off your store on Etsy is rather simple. However, getting those high sales numbers isn't simple. You will have to effectively market your store if you want a consistent flow of customers.
Our tried and tested Etsy marketing tips will help you better market your Etsy business. You don't need to implement every tip in this guide, as all stores and industries work differently. However, it's recommended that you try as many of the tips here to see which one works best for you.
Remember, patience is key. When trying a new marketing strategy, your efforts must be consistent over a period of time. Monitor your results after a few weeks or months, then determine if you are willing to continue with your current Etsy marketing strategy.
What do you think of our Etsy Marketing tips? Have you tried any of these tips before? What works best for you?
Jack Paxton
Jack Paxton is the co-founder of VYPER, a marketing tool that helps brands build email lists, social followings, and revenue using viral giveaways, referral, and reward programs. After millions of dollars spent testing different marketing strategies at his marketing agency. He then also co-founded Hyax a fast, conversion & design-focused course and funnel builder for creators.