If you have an eCommerce business, you will know the crucial role that social media and email marketing play for sales and brand reputation. It can quickly become a full-time job to grow your brand on social media while figuring out how to grow your email list.
Over 3.48 billion people make use of different social media platforms; Facebook monthly has over 2.41 billion active users. These numbers can give you an overall idea about the traffic that social media accounts can bring to your business.
How Can Social Media Be Used as a Marketing Tool?
Social media marketing has become an integrated tactic of any eCommerce marketing company to gain access to targeted audiences. Businesses get a chance to have an active presence in different activities, interact with their potential buyers, and share valuable content for them.
Through it, digital marketing companies manage to provide you with great business awareness and reputation, which in turn helps sales and conversions.
The Role of Facebook Advertisements
Facebook Ads are great tools for reaching your potential buyers and greatly target them. Due to the information you receive, you can create your buyer persona and perfectly target your audience based on age, gender, interests, locations, and so on. One of its advantages is that this type of advertising is more affordable in comparison to other types of paid ads.
It helps to increase brand awareness and increase sales of your eCommerce business. However, as a marketer here, you can face a small challenge. All social media users have the right to delete their social media accounts. Here your marketing efforts will be useless, as you will not get a chance to give relevant and updated information about your business.
In short, your business will be under the risk of losing a very devoted buyer.
Is There Any Solution?
Of course, there is. Facebook ads give you a chance to increase your email list. In case your target audience has a problem with their accounts, you can continue targeting them and get in touch with them through email.
As email marketing allows to bring your audience to a more personalized level, growing your email list with the help of Facebook ads can bring your eCommerce business a number of benefits, among them;
Reaching the exact buyers:
Saving money and time;
Meeting your customers' queries as soon as they need it.
Why Email?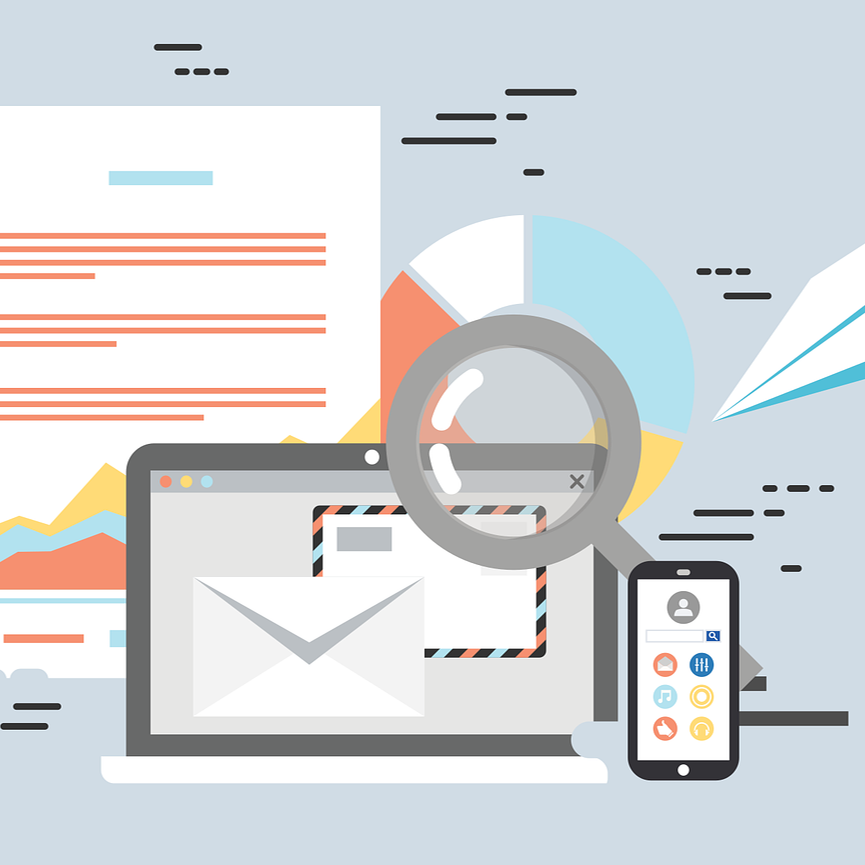 Though marketers and digital marketing agencies integrate new and up-to-date techniques and strategies, email marketing will never become out of date. Any registration process, business-level messages, and serious suggestions demand the use of email. It can bring your business:
High ROI
Great revenue
More accessibility
Market segmentation
Personalized approach
Trust and Credibility
Strong business-buyer relationship
As you see how important email marketing is for your business, here are some ways that Facebook ads can help to expand your email list:
1. Make Use of Mobile and Desktop Ads
Generally, integrating one strategy over another is not as effective as including different strategies and using all their advantages. You need to target a high quantity and quality of customers, as your brand success depends on them.
Creating only desktop ads without proper consideration to mobile users, you will lose many of your conversions and sales. You know how mobile gadgets have started to dominate the world, don't you? The opposite option will also impact your sales. Thinking only on mobile will bring the loss of your desktop users. To find a solution, you can combine mobile and desktop channels.
You can make targeting Facebook ads for increasing awareness, then continue retargeting them through desktop ads, matching the details you have received by the user. This tactic will bring you more email subscribers.
2. Collect Information
Collecting information about your customers is not as complex as you may think when it comes to social media platforms. Although it will take you time and thorough analysis to get meaningful data about them.
Your business cannot cover the needs of all the people in the world. It means you need to find your target market: a group of people that are more likely to be interested in your product or service.
Collecting the right information about your customers through Facebook will allow choosing the right cycle to use your email marketing tactics. Besides basic demography, you need to find out their behavior towards your business: the time they spend on your site, the links they click, the contents they share, etc.
3. Discover Your Target Audience
Creating relevant advertisements for your customers is possible if you find similarities among your customers, bring them together, and create a buyer persona. Every person is an individual, of course. However, there are basic things that they can share. It can include:
Location, age, gender, preferences, etc…
There are many tools that allow us to discover it. One such tool is Audience Insight, which will easily discover the details you need for creating your targeting ads.
This and similar tools help to go deeper into your customer's profiles and later use this information for promoting email subscriptions through special ads.
4. Set Your Budget
It may seem secondary, however setting a budget is an important issue in this process. Understanding how much money you need to invest while creating your ads will help to better plan your strategies and make certain your ROI. Your budget can depend on your business objectives.
In comparison to SEO, Facebook ads promise fast results. The importance of defining your budget is clear: it will help to measure and identify the effectiveness of this approach. Facebook ads are not costly, and they are effective, of course.
However, the important part of it is that it helps to reach your customers through email, which is a very promising strategy of good marketing without spending much money.
5. Create Email-Marketing Plan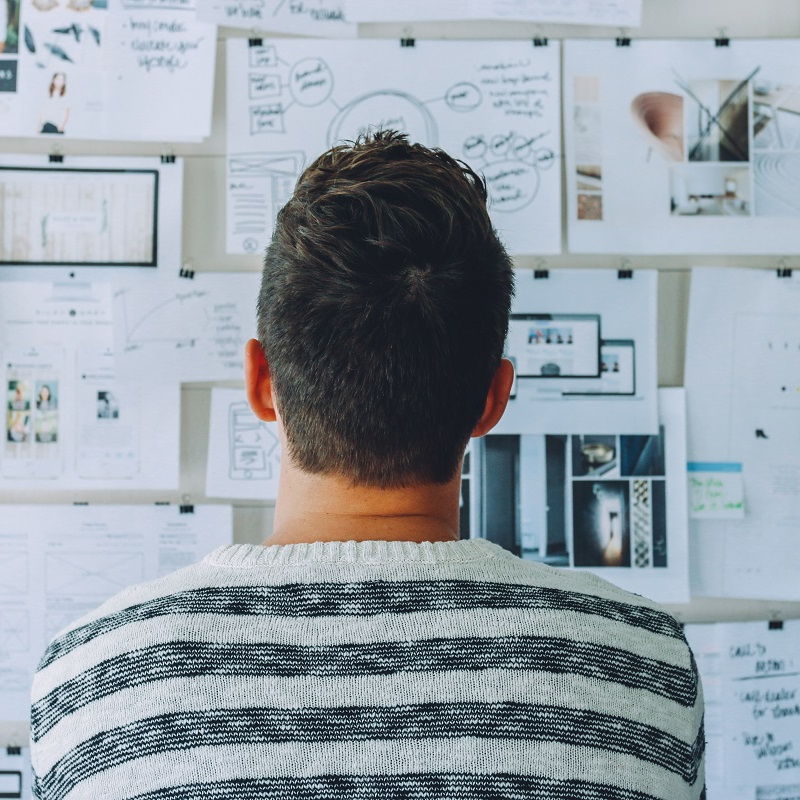 Among your list building tactics planning your future actions is really fundamental. When it comes to traditional email marketing, you need to follow marketing tips and best practices keeping your existing customers.
However, Facebook gives you a wider reach to an audience that is not your clients but can become. For it, you need to have a good plan for attracting them to your business. Managing this process successfully is not easy, but good planning can make the process very effective.
Besides the tactics that you may implement, there are some things you need to include in your plan:
A very attractive and professional subject
Contact details and email signature
These are fundamental for not appearing in the list of spammy emails.
6. Create Long Content for Your Ads
You think that images and videos are better options to attract email subscribers through ads, don't you? Many marketers think so. However, regardless of the massive use and importance of images and videos, your written content can do much here.
A good writing style and qualified information can make your audiences to click your ads. You need not only to include quality and relevant information but when it comes to ads, you need to have a more creative approach to entertain and interest people.
Let it be similar to a conversation between you and your reader. It will create the picture that you understand your customer's needs, and you pay much attention and value to them.
7. Create a Lead Magnet
The incentives you suggest to your customers in exchange for their email addresses will be a good strategy to get an email list with the help of Facebook ads. However, this reminds a game, and you need to have effective tactics to "win" it.
Offering a valuable lead is easy if you understand the interests and needs of your target audience. They are more likely to go deeper into the sales funnel if you achieve their trust in your business.
This is the reason you need to focus on your users first before thinking about sales. If you manage to do it, you will succeed in your sales as well. Nothing builds a business better than the customer's trust and loyalty.
8. Re-market to New Email Subscribers
If you have managed to include new people to your email list, you will need to monetize this list by different tactics to keep the information fresh and remind your subscribers about your business.
One of the great ways is to continue sending information, news, interesting offers to your paying customers. This tactic will help you to bring you extra sales and strengthen your customer's trust in your business.
This is a great way to get in touch with people who have once chosen your business. Your post-purchase behavior is as well very fundamental. It can give your customers a good experience.
Facebook Ads is a great platform to use for marketing your brand to new and current customers.
When creating Facebook Ads, always remember that your message to these two groups will differ. You will have to entice people towards your brand (prospecting) and entice old customers to come back (remarketing).
I good place to start would be to segment your Facebook Ad account into Prospecting and Remarketing. This way, you will be able to create ads that are tailored towards each individual group.
More on this in the video below.
9. Include a "Call to Action"
Calls-to-action button on Facebook can be a great promotion for the users to give you their email addresses. However, you need to create a high-converting CTA.
Some marketers can think it as a single and useless button, but the reality is that it can become a great and successful marketing effort if it is well-optimized. You can combine it with an image to attract and invite readers to take the desired action.
It is your first step to catch your customer's attention as it can be used in any situation if you want your user to do something. It creates a successful link to your customer's email addresses and helps you to reach your business goals.
10. Promote Your Products
Facebook ads are, of course, great promotions for your business; however, if you do it right, you will manage to reach more customers. Improving awareness and increasing your business reputation is possible if you make your business noticed.
Finding success on Facebook depends on how compelling your offer is. For succeeding in the process of promoting your product, it will be a good idea to:
Avoid using the exact same advertisements to all people
Use interesting and eye-catching ads
Try keeping high relevance
Use mobile-first tactics while creating content
Although these steps are not sufficient for bringing your product to its final goal, they can be very helpful when it comes to product or service promotions.
FREE Download
– Get a list of our top converting content upgrades!
Download Now
11. Present Value
As Facebook ads promise a wider email list growth, it is important to support competitiveness and promise value to your customers. What do I mean?
There is a great variety of similar products and services. Each business can say that they are the best in the whole online marketplace. However, you need to prove it.
If you do not present the value and the advantages of your business, product, or service, you will fail in keeping up the growing competition. Outline the best parts and the benefits of your business.
Entertain and attract Facebook traffic with your ads. It will become a great promotion for them to get involved and make their emails part of your list.
12. Test Results
Continual testing is a working tactic in all types of marketing strategies. Here is your action: split testing. It is a solution for making A/B tests. Through it, you can test and check all the versions of your Facebook ads to find out which is the most working option.
It will not only inform you about your current tactics but will help in improving and developing your future campaign.
Bonus: The Proven Growth Framework with Jure Knehtl
Jure Knehtl is an entrepreneur who has founded multiple agencies (the latest one being Wescale) that help brands scale their Facebook and TikTok ads in Europe.
We spoke to Jure who has some excellent tips on Facebook Ads. Watch the full interview below:
Conclusion
Email marketing has long been a good strategy for targeting people. This is not something new, you see. However, Facebook gives you a wider reach to connect with the right audience, as it gives you the overall information that you need for better meeting your client's needs.
Through this combination, you manage to connect with your audience on a personal level, which helps to increase trust and loyalty towards your business. Facebook ads allow bringing these two completely different strategies to a more effective level; you catch their attention through Facebook ads and continue targeting with the help of email.
If you do it right, you have a great opportunity to have business growth, potential buyers, and high revenue.
Have you ever incorporated Facebook Ads into your email marketing strategy? Does Facebook Ads work for your business? Please let us know in the comments below.
About the Author
Tigran is a marketing and creative content specialist at Smarketa.com with a primary focus on SEO, PPC, and customer satisfaction for eCommerce business. Being a true humanist, he draws inspiration from the simple thing as everyday life and the matters one comes across on a daily bases doing his best and above to help everyone around.
Jack Paxton
Jack Paxton is the co-founder of VYPER, a marketing tool that helps brands build email lists, social followings, and revenue using viral giveaways, referral, and reward programs. After millions of dollars spent testing different marketing strategies at his marketing agency. He then also co-founded Hyax a fast, conversion & design-focused course and funnel builder for creators.