Social media usage is one of the most popular online activities. Did you know that 3.8 billion people around the world are using social media?
It's no doubt that social media has become a powerful way for businesses to engage with their target audiences.
Businesses of all sizes who tap into social media marketing can easily build brand awareness, foster a long-term relationship with audiences, and grow their bottom line.
With the number of social media users projected to continue increasing, it's a great opportunity for you to find and communicate with your potential customers. There's never been a better way to drive traffic to your website by using social media.
Many brands and businesses are actively utilizing social media to boost their websites' traffic.
Are you already into gaming or still looking for how to use social media at its best? If the results do not satisfy you enough, have you asked yourself, "can it be better"? The answer is Yes.
In this post, you'll discover the importance of social media and top practical strategies that take your business to a whole new level by increasing traffic.
Let's dive in!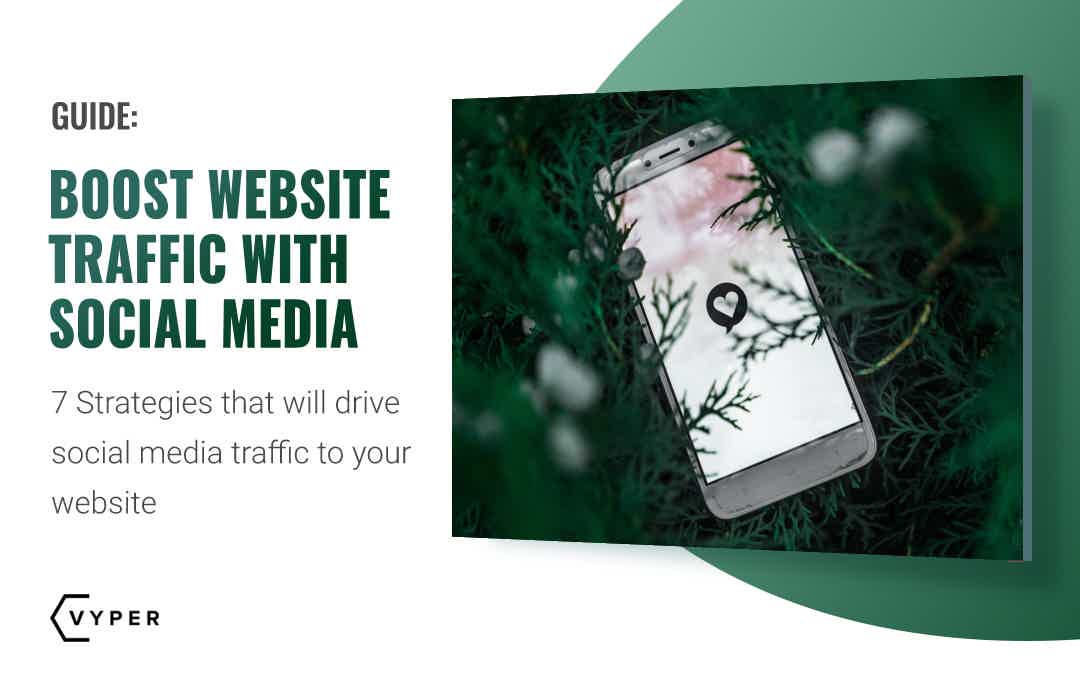 An Overview of Social Media
Social media is not a new or strange term, but it remains a buzzword in this digital life.
Let's start with the simple definition of social media.
Social media is a computer-based technology that enables people to share and consume ideas, thoughts, and information through virtual networks and communities built-in social media platforms.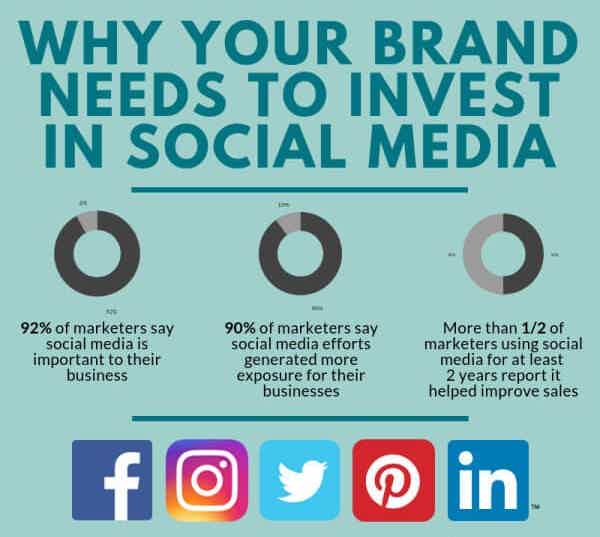 We've been talking about using social media to boost traffic. It's one of the ultimate purposes of social media marketing.
Social media marketing is a form of internet marketing. Marketers create and deliver content on social media platforms to attain a specific marketing and branding goal. It involves communicating and connecting with target audiences to establish the brand, drive website traffic and qualified leads, and increase sales.
Top 5 Social Media Platforms
People have always been looking for ways to connect and network with each other.
Nearly 60% of our world population is on the Internet and actively networking every day. They not only use social media for connecting, entertaining, or even dating, but also for shopping or doing business.
Naturally, social media platforms have grown in numbers by leaps and bounds. The functions of them also increase to meet the demand of users.
As a business doer, you also have many options to use to market your brand and engage with your target audience.
Here're top 5 social media platforms that you should make a note in 2020:
Facebook
With 2.23 billion monthly active users, Facebook is the biggest social site out there. Your potential customers must be on Facebook as well, so there's always a space for you on this platform. Facebook is free for all users, so if you strategically market your brand, your users can access what you deliver quickly.
You can start on Facebook with all content formats, including text, images, videos, live videos, or stories. Remember to follow the Facebook algorithm and content rules so that your content works well on the platform.
Twitter
Many businesses are thriving on Twitter, earning tremendous engagement, and finding their customers among 330 million monthly active users on the platform. Some of the leading industries on Twitter include marketing, entertainment, sports, or politics.
If you want to succeed on Twitter, create compelling content that communicates directly with your users in real-time. Keep it short, and use hashtags to expand your reach and tap into relevant conversations.
LinkedIn
It's the most prominent social platform for business networking. No matter whom you're trying to reach in the business world, LinkedIn is a great place to find them. They can be the decision-makers, professionals, or leaders in a specific industry who can partner with you.
LinkedIn allows you to set up both a personal profile and business profile to get connected with the professional network here.
Instagram
The platform is well-known for eye-catching visuals and inspiring creativity with 1 billion monthly active users. A wide range of content works great on Instagram, including photos, videos, stories, and live videos.
You can create user-generated content on Instagram to connect with your target audiences, build your brand, and get more followers. Many brands like Go Pro has been using this strategy and earn tremendous engagement.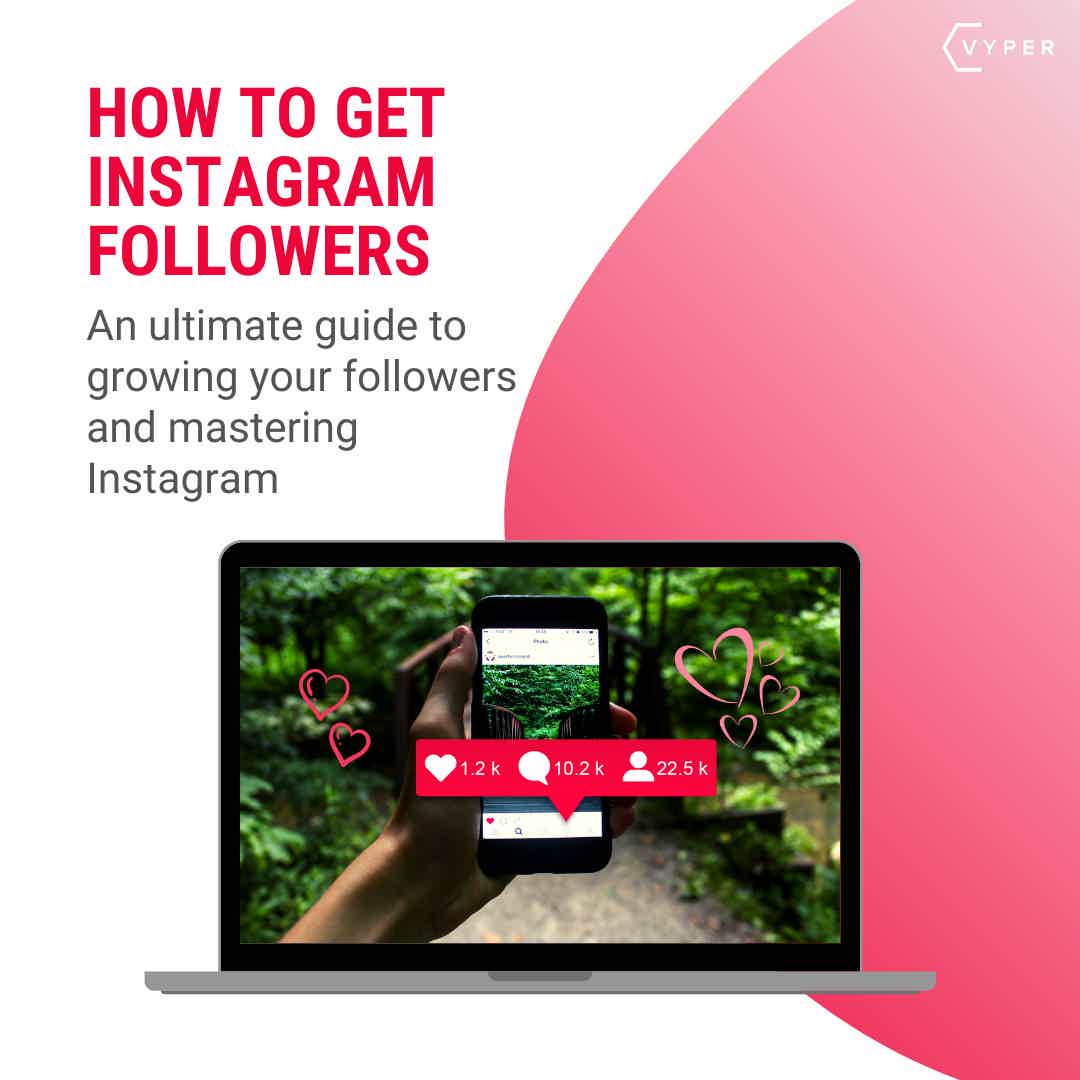 Looking to boost your Instagram followers? Visit our ultimate guide on how to get more Instagram followers.
YouTube
It's the most popular platform for video sharing owned by Google. You can promote your products and services on Youtube by creating videos in different formats.
However, success comes down to creating the right content. The content that historically works well on Youtube includes product review videos, how-to videos, vlogs, gaming videos, educational video, comedy/skit videos, Q&A videos, unboxing videos, and more.
Get started by creating a Youtube channel for your business where you can upload videos to interact with your subscribers.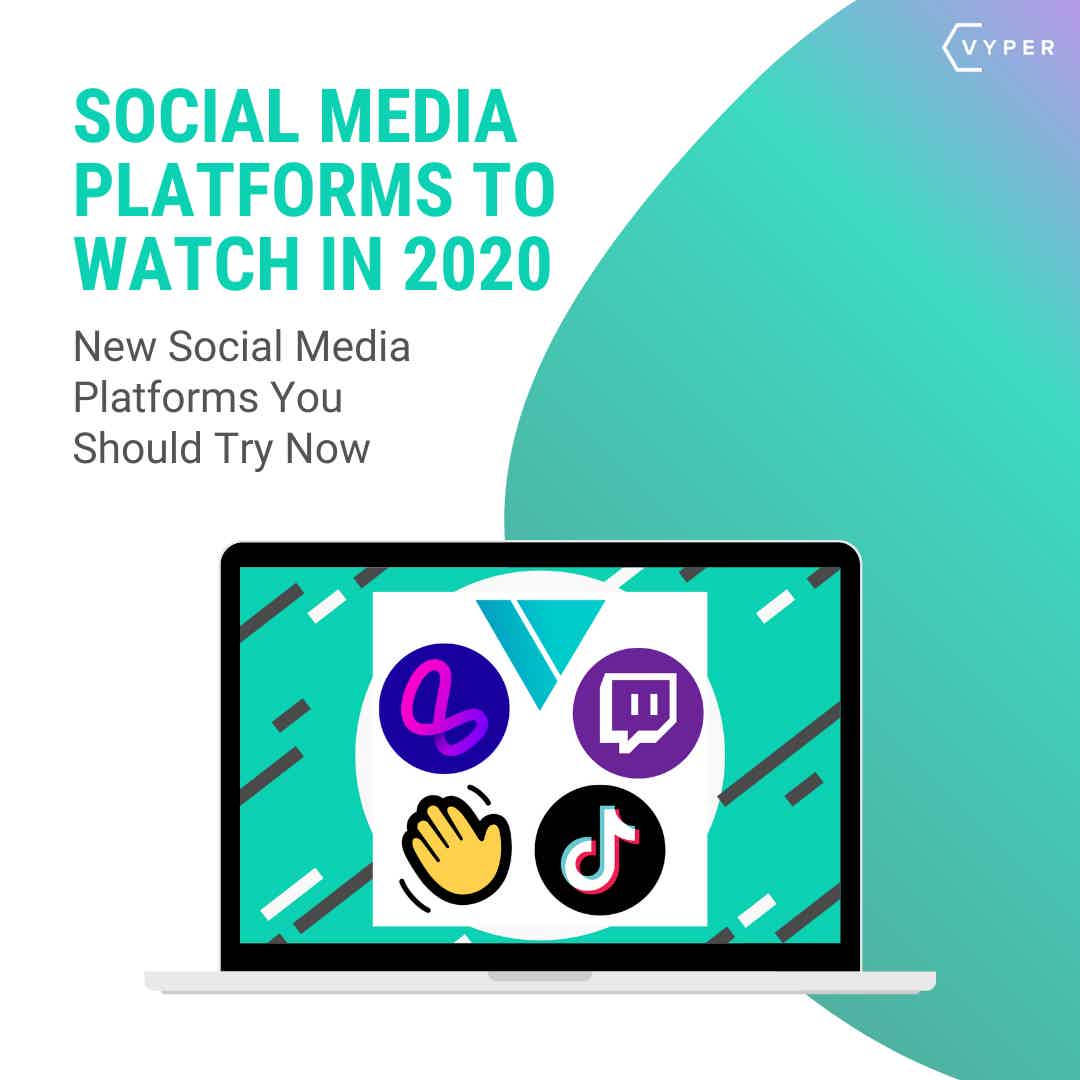 Want to discover more social media platforms? Visit our blog post to explore new social networks that you can potentially use to market your brand.
Why You Should Boost Your Web Traffic Through Social Media
If used correctly, social media can become a great source of website traffic that helps you to build a successful online business.
Social media is growing exponentially along with its enormous number of users. People are using social media in different ways, and many of them are coming to eCommerce websites via Facebook ads to shop.
You must notice that business is shifting dramatically to digital access. In other words, eCommerce is dominating the business market. If you want to earn a competitive edge in this market, it's essential to make your business visible and accessible.
With a massive number of users, social media appears as a powerful asset here. You can leverage social media to connect and interact directly with your target audience.
That you consistently engage with them through your social media posts, plus promoting your products, can drive traffic to your website sustainably.
7 Best Tactics to Increase Web Traffic Through Social Media
Create Viral Content
No matter what industry you're in, if you want people to notice your brand and gain engagement, make sure your content can go viral.
When it comes to viral content, it's the online material, such as text, images, videos, or articles that spread rapidly and widely across social networks and social sharing.
The viral content doesn't always have to be breaking news or trend-following. It should have a specific purpose, such as solving a real problem for your audiences or entertaining.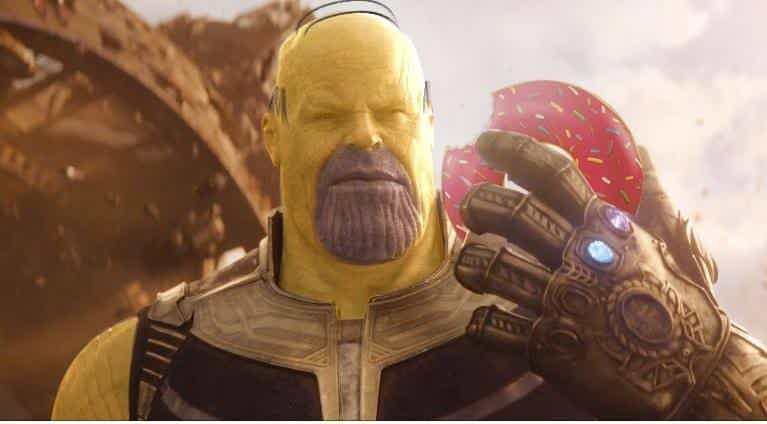 The internet went crazy when people started photoshopping Thanos upon his reveal before the upcoming Avengers: Infinity War movie.
Many types of content can be viral. It can be any kind of online content that appeals to users enough to make them share it virally.
Some pieces of the content can go viral because it's incredibly entertaining and funny. The internet meme is the classic characteristic example.
Others spread like crazy thanks to social influencers.
Host a Social Media Giveaway or Contest
Giveaways and contests are considered as viral content on social media. Most people, in general, are always ready to win something for free.
So when someone sees a giveaway or contest on a platform like Facebook or Instagram, the least they would do is 'check out the post.'
A tiny action like this will increase engagement on the post, making it more viral on the platform. The more viral your giveaway post gets, the more discoverable it will become, leading to more social traffic around your post.

So how do you move this traffic to your website?
You can embed the giveaway entry form into your website. Then, request users to visit your website to enter.
Social media users that discover your giveaway post can simply visit your website to enter and stand a chance to win big!
You can also allow users to submit multiple entries by completing bonus actions. These bonus actions can be crucial tasks such as:
Follow us on social media
Submit your email address to enter
Visit our website / read this blog post
Download our app
By using bonus actions, you will be able to achieve multiple goals (boosting followers and email lists) from a single campaign.
Integrate Social Media Share Button
Imagine after reading a piece of interesting content, you want to share it with your Facebook or Twitter friends but can't find any social sharing buttons. It's a terrible experience.
With social media buttons on your blog, your blog readers can share your content with their audience easily instead of copying the blog post's URL and paste it on their social media posts.
When the readers click on the social sharing buttons, the web page link and the blog post title will be automatically fetched and published quickly.
You can add multiple social sharing buttons within your blog by using supportive social share apps that provide various eye-catching and customizable social share icons.
You can scroll to the bottom of this post to view our blog's social media share buttons.
Optimize Your Post for Each Social Media Platform
You can drive website traffic through any kind of social media platform, but they have different rules and operational principles.
Therefore, it's essential to create and optimize your content for each social media site. 
Some unique practices of the most popular social media sites that you can follow:
Facebook: Facebook doesn't limit the length of your text posts. Videos and photos perform best with a relatively short copy used as a clear and strong call-to-action (CTA).
Twitter: You can only publish posts with the limit of 140 characters, excluding photos and links. Therefore, remember to write a concise and clear copy. It's better to use URL-shortener like bit.ly to shorten your links.
Instagram: Instagram has a 140-character limit for your profile introduction. To optimize this short line of introduction that attract people when they first visit your account, you need to understand your purpose on the platform. Keep it short and wisely tell about your account.
LinkedIn: According to Buffer, the optimal length for a LinkedIn post is around 25 words. It's the platform for business networking with many professionals; your copy should be clear, relevant, and useful.
Youtube: In your video description and title, identify 1 – 2 main words that describe your video. Avoid inappropriate words in your video description. It violates Youtube's policies.
Schedule Post Publish Time to Your Audience
It's crucial to publish your content at the right time when your target audience is most active.
If you search the best times to share on social media, they can vary from this group of audience to the others. Millennials will be online at a different time with Gen X professionals.
Therefore, the times to attract these two groups of audiences will be much different.
However, it can be different in each type of business. Thus, to make sure you can attract your audiences when they're online, use the analytics of your Business pages. Most social media platforms allow you to create Business pages from which you can track your online performance.
The analytics will show which time your target audience is interacting with your posts. You will see a consistent time of a day or day of the week when your posts gain the most engagement. Schedule your posts at the right times so that you can save time on publishing and reach more target audience.
Include Rich Media to Your Social Post
It's proved that social media posts with visual elements will attract viewers much better. For example, Facebook posts with photos gain 39% more engagement. If you're promoting on Facebook, it's essential to share your content with images.
Make sure the media that you add to your posts are relevant and high-quality. In case you can't create images yourself, there are many royalty-free stock photos for your convenience.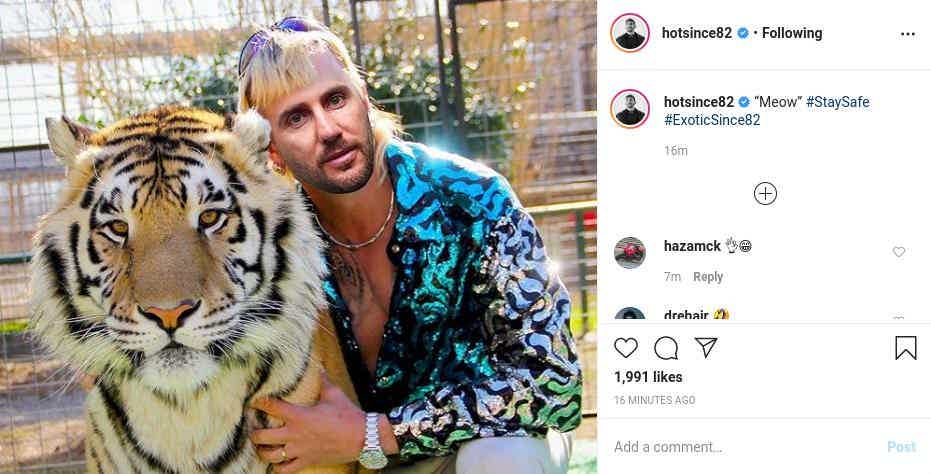 Popular UK DJ, Hotsince82, photoshopped his face onto one of the most Meme-able images of 2020 (Joe Exotic, AKA The Tiger King).
Many popular figures and influencers take a similar approach to creating rich media for their social media accounts.
Use Hashtags
Hashtags are especially effective on Instagram and Twitter. Using useful, relevant, and active hashtags in your post can make it reach more audiences as they're usually searching for things on social via hashtags.
Don't flood your posts with irrelevant hashtags even if they're trending. Avoid using hashtags that spread sensitive topics and sticky situations.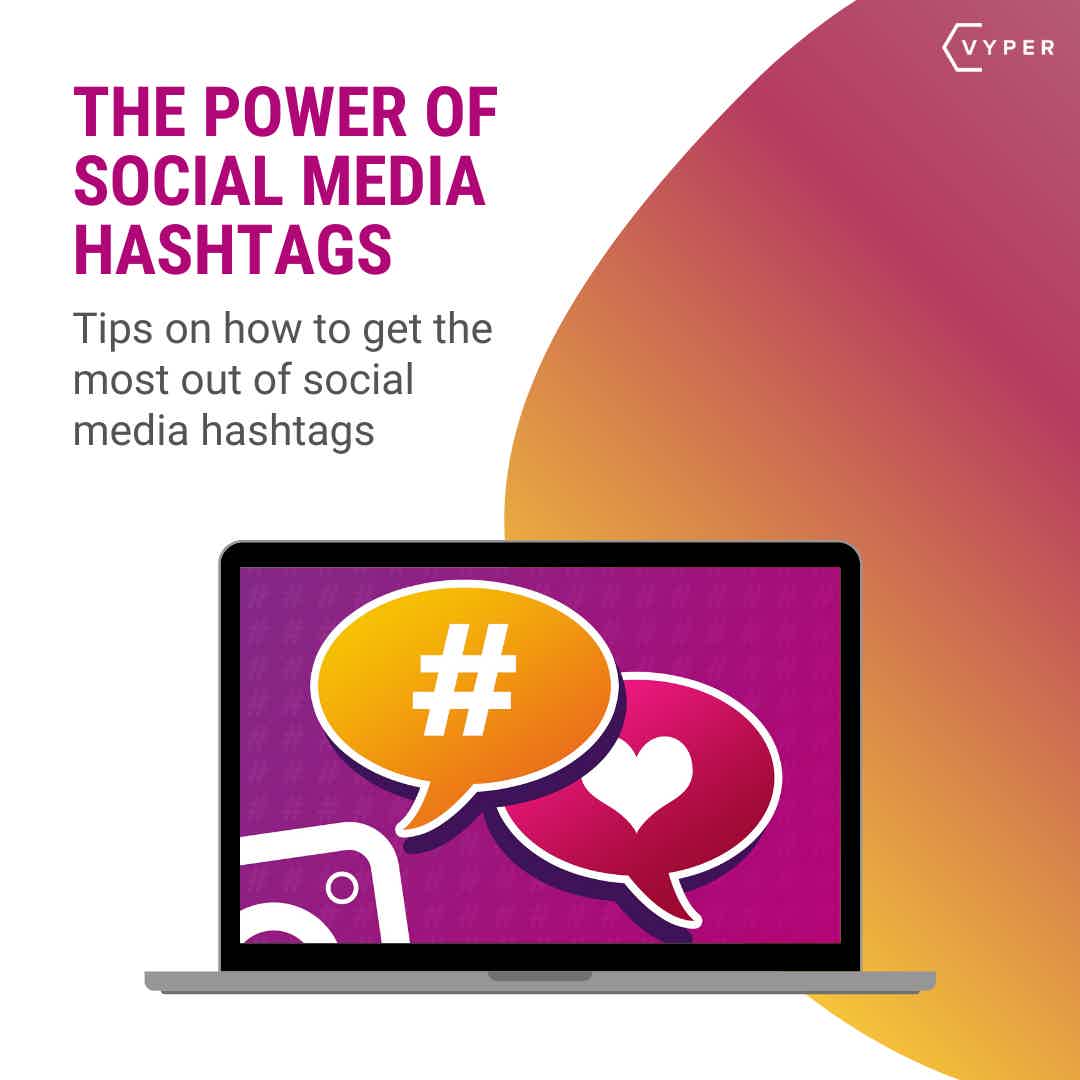 Want to learn more about social media hashtags? We have a blog post that covers hashtags in-depth.
Further Reading for E-commerce Stores
Looking for more social media marketing strategies that are tailored to online stores?
Visit our blog post below for in-depth Facebook and Instagram strategies for e-commerce websites.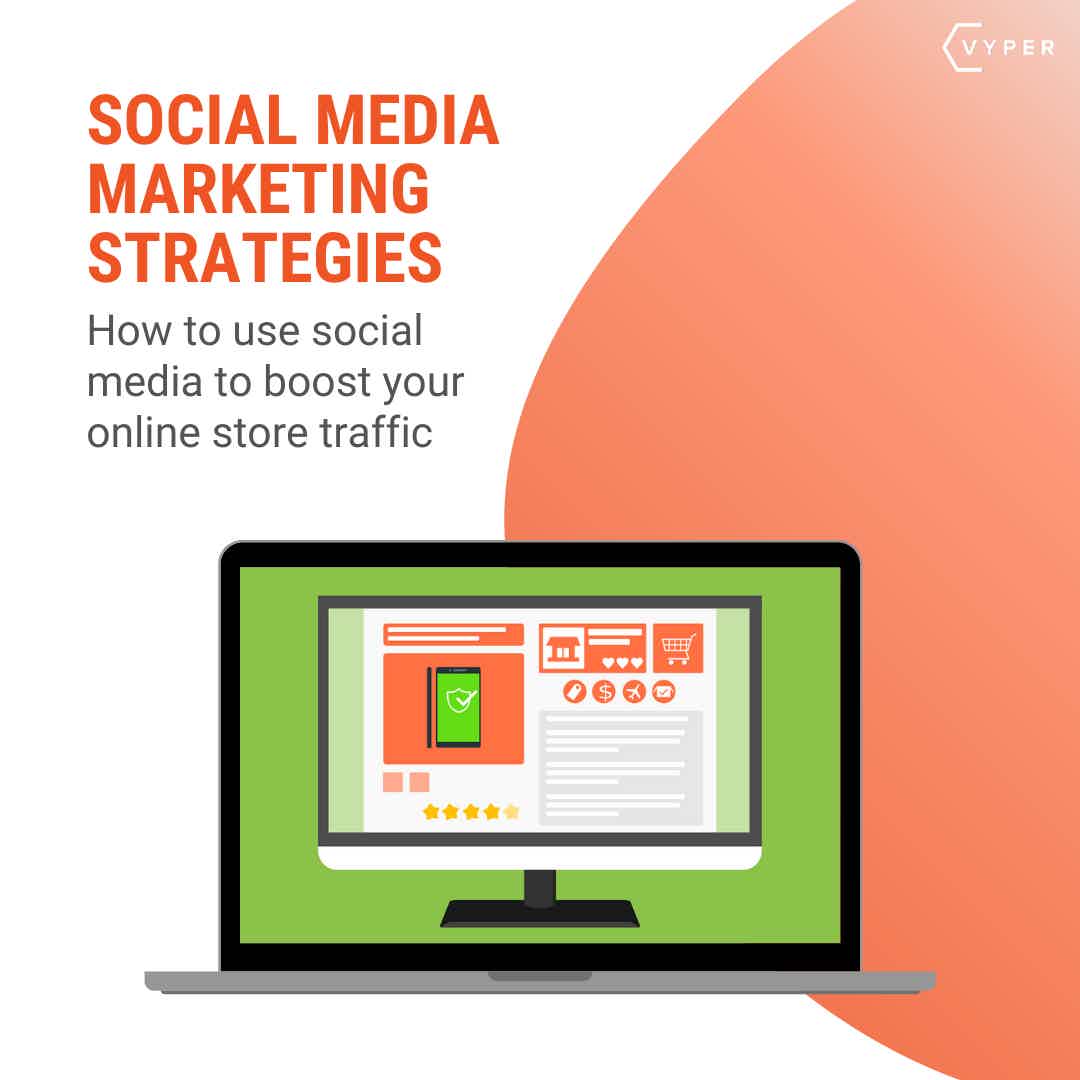 Final Thoughts
There are many ways you can do to increase your website traffic. We've covered some of the proven strategies that can bring in impressive results for your business.
Increasing website traffic with social media may take time and effort, but it's worth the hassle.
The key success here is never to stop experimenting. Once you find the methods that work best for your business, you'll see the payoff.
If you find our sharing is helpful, don't forget to hit the share button. And if you have any questions or want to add some more useful tactics, leave your comment. We fully appreciate your contribution.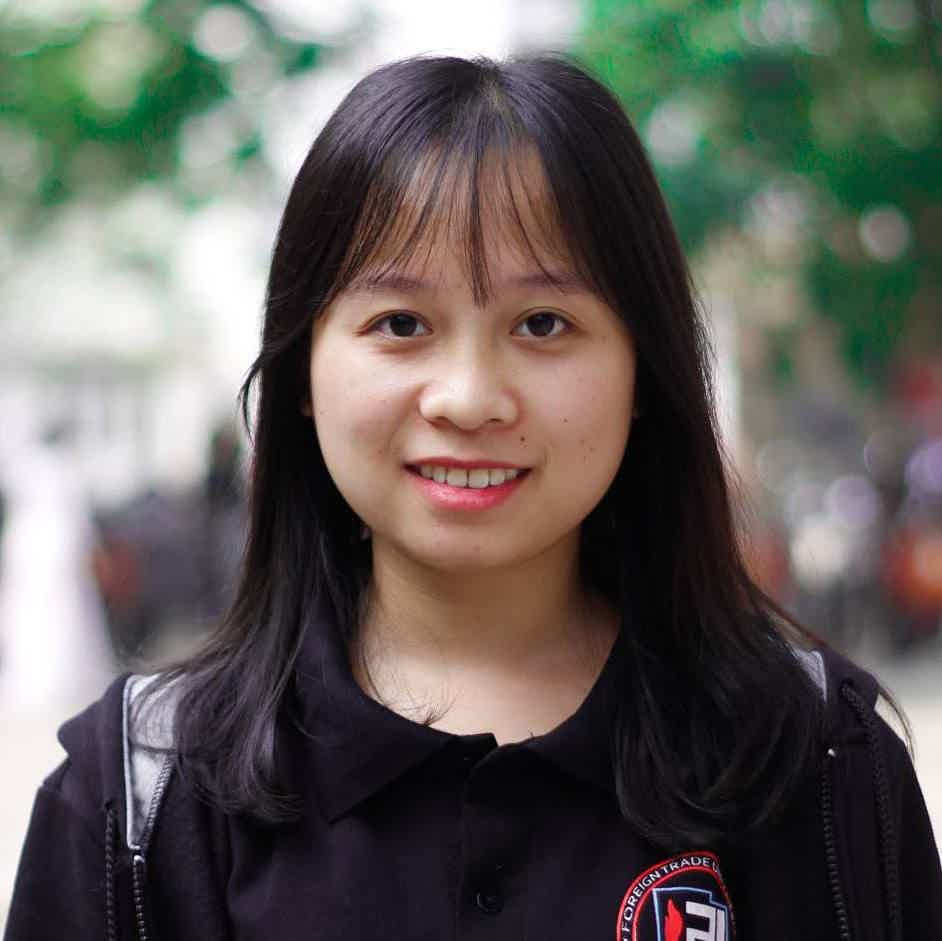 Author

Jade Nguyen is a content creator at Avada Commerce, a book lover, and a hodophile. She loves to learn skills and practical knowledge to excel at marketing, especially content marketing. Connect with Jade on Twitter.
Jack Paxton
Jack Paxton is the co-founder of VYPER, a marketing tool that helps brands build email lists, social followings, and revenue using viral giveaways, referral, and reward programs. After millions of dollars spent testing different marketing strategies at his marketing agency. He then also co-founded Hyax a fast, conversion & design-focused course and funnel builder for creators.