If you're ready to get started with your next viral contest, this is a great starting point filled with our best articles on viral contest marketing.
We have put a lot of work into finding and testing the best contest marketing tactics. After seeing behind the scenes of thousands of contests we have boiled down all the most effective tactics.
Before you get started, make sure you have an account at VYPER, which is the best tool on the market for creating your next viral email contest.
Planning Your Contest
This is by far one of the most important decisions you will make when starting a contest or giveaway. The prize is a make or break decision and will either make marketing your contest easy or extremely hard.
A few tips on how to choose the correct prize is.
Identify your target market, who do you want on your list?
Then identify what makes these people excited, what sort of content would they be willing to share?
What is unique and hard for others to replicate? A unique experience has a much higher perceived value. E.g. A surf company could give away a unique surf trip – Hang out with Kelly Slater for a week in Indonesia (flights and accommodation included). You can see how this unique experience would be worth sharing with your friends, family a co-workers.
Do not give away general prizes like ($500 Amazon gift card) this will attract a lot of people, but not necessarily your ideal target market.
The main take away from this section is to pick a prize that is worth sharing. If people are willing to share it on their social channels, you will have a much easier time marketing your contest.
Identifying Your Target Market
You must design your contest to attract leads that are relevant to your business. Don't just create a contest for anyone and everyone. Focus on targeting your ideal audience.
Creating a contest with a flashy prize that does not fit with your brand might gain you tons of new leads. However, you will also increase the amount of low-quality leads you receive. These are leads with little to no interest in your brand, but with plenty of interest in the prize.
By researching your target audience, you will be able to find a prize that is most relevant to that audience. This will help you to increase the quality of the leads you receive from the giveaway.
Content is King
Your contest alone will get people excited. However, for maximum impact, include high-quality and relevant content in your contest. People love viewing content on your website and social media.
Don't just run a contest that's made up only of text and a single image. Add images and videos that can tell a story or to make the contest clear to entrants. Such content will get people sharing and will boost your contest reach and overall impressions on social media.
If you are at a loss for ideas, then you could try a user-generated contest that requires users to submit images or videos to gain entry to your contest. This way, you will have tons of new content generated by people who have entered your contest.
Some examples of UGC are:
Photography contest
Selfie contest
Art or coloring contest
Short video contest
Music production contest
Graphic design contest
Recipe or cooking contest
Choose a Unique Prize
A grand prize such as a gym membership or free personal trainer sessions will entice people who are into keeping fit. If your brand deals in fitness products or services, then these prizes can work great in your next giveaway.
People who are frequently in the gym consider the gym to be their second home. You giving them free access for six months can mean the world to them.
It's best to select a prize that is within or related to your niche. If your company sells stationery, then you could hold a 'Back2School' art competition with the grand prize being a complete stationery set.
Companies that sell music production software can also offer their software as the grand prize of their contest.
However, the market for music production software is vast, so users with rival competing software may not enter so easily. In this case, the company can offer a musical instrument or music gear that perfectly compliments their software so a wider audience can enter.
More examples of relevant contest prizes:
Grocery store hosting a recipe contest – Win a blender/toaster
Coffee shop selfie contest – Win coffee pods/coffee maker
Record labels hosting a music production contest – Get signed by a record label
Cosmetics company model contest – Be the next face of our company
Video production gear (GoPro/Cannon) – Win a video recording camera
Say NO to General Prizes
If you deal in fitness products, but you decide on hosting a giveaway with the grand prize being an iPhone, then you will probably get tons more leads because of the popularity of the prize. However, most of those leads will most likely not be interested in your fitness-related product or service.
The same goes for clothing stores. If your contest has an iPhone as the grand prize, then you will receive tons of entries from people who will most likely not be interested in your store. Eg. You run a men's fashion boutique, but your contest receives countless entries from women interested in the iPhone only.
It's best to stick to a prize that will entice the sort of leads you are looking for, while also being good enough to generate a considerable amount of buzz.
Viral Contest Marketing Channels
The next section of the pre planning is to plan out your contest marketing channels. A few that we see people using really well are.
Posting on social media
Emailing their current list to get them to refer friends and family
There are many free email marketing software you can get started with. Many also come with built-in templates, so you can quickly design and send professional-looking content.
Writing a blog post about the contest, prizes, and the reason for running the contest. Make it entertaining and add your contest to the post.
Run Facebook, Instagram or other network ads. Check out this training webinar if you need some help doing that.
partner up with affiliates or influencers.
There will be more marketing tactics in the next section, this is just to get you thinking about some the contest marketing tactics that take a little longer to plan out.
Posting on Social Media
If you have active social media accounts, you can simply share your contest on social networks like Facebook, Instagram, and Twitter with a post. If your company has a lot of followers, then news of your contest will possibly reach more people. However, giveaways and contests are viral in nature, which leads to more shares, likes, and comments.
If your contest post has plenty of shares, likes, and comments, it will most likely get boosted on the platform. More people will be attracted to the post as well due to social validation (more on social validation in the video below).
If your contest only requires an email address for entry, you can setup bonus actions that allow entrants to perform additional tasks to better their chances at winning.
These bonus actions can be to like, share, or comment on your social media posts. The most valuable action is always to 'share' your post or content. When a user shares your post on to their profile, your post can potentially reach people who don't follow you but follow the user who shared your post.
The more users that share your content, the more earned impressions you will receive. This means that your post will reach a wider audience without you having to pay the social network to do this for you.
Use Email to Promote Your Giveaway
Getting the news out on your latest giveaway can be as easy as sending out an email or two. You can send out emails to family and friends requesting them to enter your contest and to refer more people to enter.
If your business has a growing email list that you use to market your brand and its products, then you can send out a broadcast email message to your subscribers announcing your contest.
Email marketing is still one of the most preferred methods of marketing today, and viral content such as giveaways and contests have great email open rates. Ensure that your email has a clear call-to-action that leads entrants directly to the giveaway landing page.
During a giveaway email campaign, you can send the following types of emails to your subscribers:
Announcement email
Engagement email
Congratulations email
Announcement Emails
Announcement emails are sent at the beginning of the giveaway to notify subscribers of the giveaway. Not only is an announcement email a great way to kick off the promotion of your giveaway, but it can also serve as a way to boost traffic to your website and gain more referrals.
Engagement Emails
Engagement emails a meant to remind entrants about the giveaway (last chance to enter or only 10 days left) and explain to entrants how they can earn extra points towards their names.
Engagement emails are also an excellent opportunity for brands to market themselves or their products. Contestants will constantly be waiting for an email from you once they have entered and will eagerly open an engagement mail in anticipation. Ensure you have more info on your brand and the prize in these emails, so entrants will get to know your company better.
Congratulations Emails
Congratulations, emails are sent out to congratulate and announce the winner of the competition. Before sending out this email, you must ensure that you get in touch with the winner first and get their permission to display their names.
When sending out a congratulations email to all contestants, its best to try and offer a consolation prize in the form of a discount or voucher, this is a good way of thanking people for participating, and it won't leave non-winners feeling bitter after the contest.
Plan your voucher wisely as it will be sent to everyone that entered. Ensure that you have enough stock of your products, and you can fulfill non-winners' purchases.
Partner Up With Influencers
Influencer marketing may not be a new concept, but it has become more popular now during the rise of social media. Influencers don't have to be celebrities. They can be anyone that has built an active community on social media.
If there is someone in your town that has plenty of followers on Instagram, and they are known for being associated with products similar to yours, then you can potentially partner up with them to market your brand to their followers.
Influencer marketing isn't restricted to brand or product promotion. You can use influencers to promote your contest, as well.
Instead of just promoting your contest on your social media channels, you can use an influencer to promote the contest on their social media profiles as well, extending the reach of your contest.
If done correctly, your contest will receive plenty of buzz and engagement from users. This can potentially boost your social media followers. If an influencer is involved, chances are the results will be better, and they could also receive a boost in followers.
Extra Resources
Execution of your contest
Depending on the type of contest you're trying to run, there will be different ways to execute and make sure it's successful.
Evergreen Funnel. Perfect for the brand on a budget and a time crunch. This type of contest can be run continuously to provide you effective lead generation. Can also be run alongside the Mid-grade funnel or High-ticket funnel. Works for ANY type of business.
Mid-Grade Funnel. The perfect sweet spot between cost & effectiveness. Works great for niche businesses especially because it brings you more qualified emails.
High Ticket Funnel. A funnel that can get you tons of email subscribers if pulled off correctly. Can also be extremely expensive. Works best for companies in larger niches.
A few things to remember when you are building your contest are to create viral mechanisms.
For example, what bonus actions can you include in your contest to get people sharing and engaging with your brand? A few really effective ones are.
Share this Facebook post
Comment on this Facebook post
Tag a friend in this Facebook post
You can replace Facebook with any platform.
Contest Marketing
This is, by far, one of the most essential steps when running your contest. You can build the best contest in the world, but if you do not market it, no one will see it, let along sign up and share it.
The golden metric is the share, so all your marketing efforts need to come back to the same question (how can I get more people to share this with their friends, family, and coworkers).
More crucial methods of marketing your contest include:
Email announcement
Contest landing page
Blog posts
Social Media
Giveaway promotion websites
Influencer marketing
Email Announcement
If your company already has a built-up email list of customers and leads, you can send out an email to your subscribers to announce your contest. Email marketing is still considered as one of the most effective means of marketing today.
Because of the viral nature of contests, open email rates on contest announcements are good. Your email can contain information on the contest and the prizes that are up for grabs.
You can also include a call-to-action button that links back to your website or a contest landing page. A well placed CTA can potentially generate more traffic to your website, contest landing page, blog post, or a product page.
Contest Landing Page
A contest landing page is made up of all the essential information regarding the contest that is being held. Some of the critical elements that are usually included in a contest landing page are:
Contest announcement
How to enter
Contest entry deadlines
Date the winner will be announced
Prizes
A contest landing page can be published on your own website, or on a giveaway host website like VYPER. Once your contest landing page is set up, you can then focus on sending online traffic to your landing page.
People who visit your contest landing page can potentially enter your contest if it suits them. You can optimize your contest landing page to increase the chances of converting visitors into leads and customers.
When designing a contest landing page, you should consider the following:
Your contest landing page must bring value to its readers
The offer must have clear instructions that are easy to understand
Focus on the page load speed. Optimize your page to load up within 3 seconds. You can achieve this by compressing images and minimizing website plugins. Also, keep images to a minimum
Show of the product or prize with an image or video
Go through the benefits of the product or prize
Create trust with the reader. You can list the credibility of the brand and also show off a list of other brands that use your product
Blog Posts
If your company has a website that features a prominent blog, then you can feature your contest in a blog post or two. You can either create a dedicated post for your contest or create a banner or pop-up that can be placed within other blog posts.
Blog posts for your contest don't necessarily have to be restricted to your website. You can submit guest blog posts to other websites or publications. This can help spread the word to a broader audience while bringing traffic back to your website or contest landing page.
Social Media
The aim of a contest is to gain the attention of a large amount of potential leads and customers. Your target audience could be waiting for you on one (or more) of the social networks out there.
If you already have a decent following on Facebook, you could request followers to tag their family and friends in the comments of your contest post. This will help you to reach an audience thats larger than your current followers.
Its important to remember that all social networks should be treated differently when posting content related to your contest. Optimzie your posts to suit the platform that you are posting your contest to.
Another great idea to boost your marketing efforts on social media is to get contestants to participate on social media. This can be done through:
Selfie contests
Dance competitions
Product naming contests
Photography contests
Giveaway Promotion Websites
Submitting your contest to giveaway promotion sites is a quick and simple way of boosting the launch of your contest. A giveaway promotion website features curated contests that are submitted to the website or discovered by the website.
Users can scroll through the giveaway promotion website's feed to find a suitable contest to enter. These websites generate plenty of traffic daily because of the popularity of the giveaways that are featured on the websites.
Having your contest featured on a giveaway promotion website means that you could potentially receive a reasonable amount of traffic from that website. Not all giveaway promotion websites are the same; some are:
Directories
Forums
Social media groups
Sweepstakes
Websites or blogs
It's important to remember that there is a high chance that you might receive a fair share of low-quality traffic from giveaway promotion websites. Your giveaway will be listed among hundreds of other giveaways that are not necessarily within your niche.
However, its still a good idea to use low-quality traffic to boost the number of participants early on. If your contest does fall within a very specified niche category, then you could try promoting the contest on Facebook groups and niche forums. You can also consider paid advertising, affiliate partners, and website promoters for a more targeted approach.
Influencer Marketing
Influencer marketing allows brands to use celebrities, popular leaders, and other famous people to reach a wider audience. An influencer promotes a brand by using the brand's product. Fans notice the products being used by the influencer, which creates a desire for the fan to own the product.
Influencer marketing has become very popular recently with the rise of social media. Influencers with large amounts of followers can strike a brand deal with a company that requires them to post images or videos on social media that feature the brand's product.
Influencers can request cash payment for their services, or they can simply collaborate with a brand. A collaboration between an influencer and a brand can be as simple as tagging each other on upcoming posts on social media.
This will help the brand reach a broader audience in the form of the influencer's followers, and vice versa. This strategy can help both the influencer and the brand to grow their followers in a short space of time potentially.
Finding the Right Influencer for Your Brand
Before you go out and select an influencer for your brand, you must consider the following:
The influencer must be an ideal match for your brand – Influencers also have an image to uphold. Pairing with the wrong influencer can hurt the influencer's image and yours.
The influencer has a following that is suited to your brand's requirements – The influencer's followers must form part of your product's target audience. They should have an interest in your product and a desire to use it as well.
Make sure that the influencers you target are known for the same thing that you are looking to promote – Your product must be able to fit naturally into your influencer's lifestyle. Anything odd will stick out, and followers will notice.
Research potential influencers by checking their engagement, comments, and posts – It is possible to find an influencer that has a lot of followers, but little engagement in their posts. Some influencers might have plenty of engagement but mostly negative. Think carefully if you want your brand to be featured among that negativity.
More Contest Marketing Resources
We have a ton of guides on different contest marketing tactics you can use to make your contest go viral.
On-boarding (end of your funnel)
Once your contest has ended you can start to move into the nurturing process. Ideally, you want to use your contest as a top of the funnel marketing tactic. This tactic is used for introducing people to your brand and getting that first touch point.
Once you have that first touch point, you want to then start moving into the nurture drip.
This means doubling down on your remarketing. Setting up email marketing drips, advertising campaigns that target people entered your contest, visited your website and engaged with your social posts.
Case Studies
See how others have been using contests to grow their business. We dive deep into some of the most successful campaigns ever run on VYPER.
It covers what prizes they offered, the contest marketing tactics they used and the results they got.
Expert Advice on Marketing Your Giveaway
We asked some marketing experts to give us their opinions on marketing a giveaway. The advice we received is excellent, and should be considered when marketing your next giveaway.
Work on Your T's and C's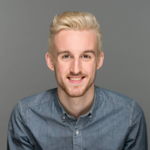 Levi Olmstead is an expert content marketer that offers link building and content marketing services on his website leviolmstead.com. He suggests that you should always take care in ironing out any legal issues regarding your giveaway before launch.
"Be sure to spend time working with your legal team to create a rules and regulations page to avoid any legal issues. Contests and giveaways come with many legal questions and concerns, and throwing something together isn't going to work.
Make sure you bring in your legal representation early and cover all your bases to avoid any legal ramifications from forgetting to mention a rule or deadline."
Track Your Contest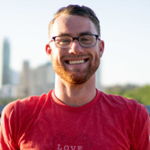 "Be sure to track promotions/bundles all the way through the funnel. Compelling offers should carry increased conversion rates all the way through checkout, rather than solely impacting click-through rate.
Additionally, full-funnel tracking can highlight potential errors in execution (i.e. not carrying promotion through to the cart on the front-end) and save some headaches as you scale these offers out across marketing channels." – Chris Nolan, Head of Growth, ShipBob
Get Participants To Share Your Giveaway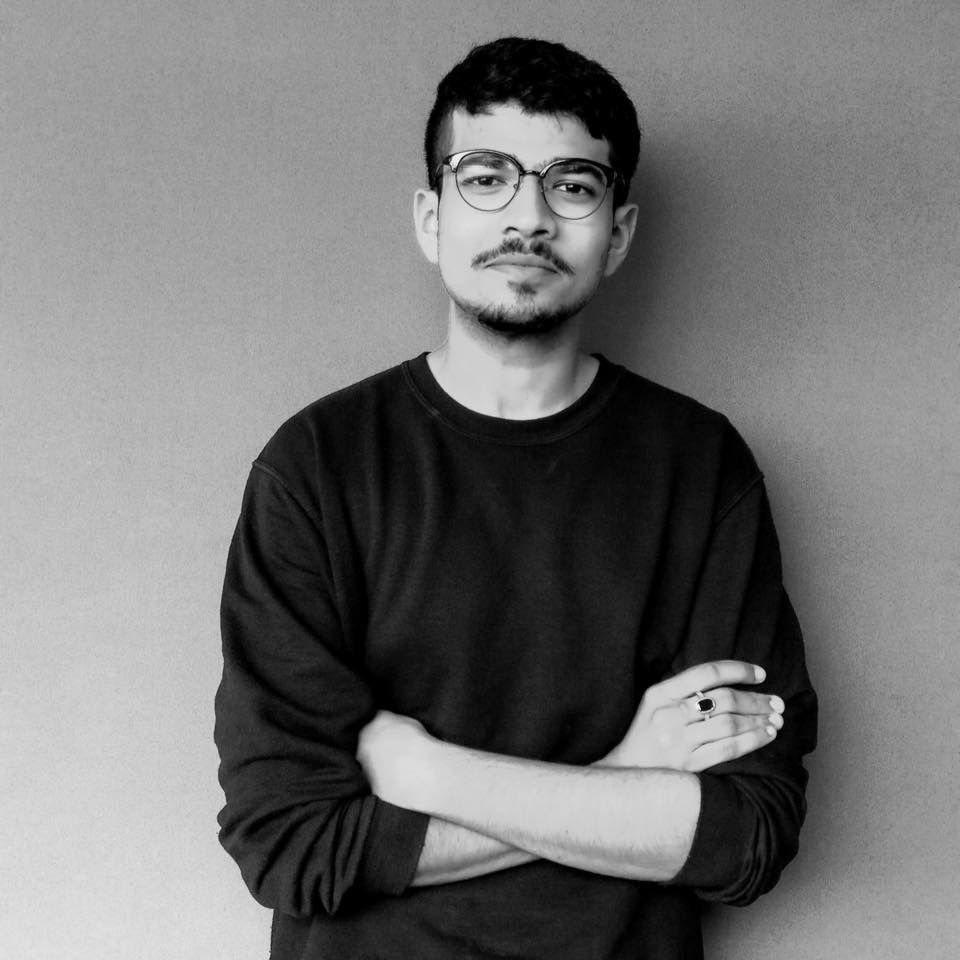 "You promoted your giveaway but if you're lazy like I am: one thing that can massively boost your giveaway's visibility is bonus actions. Things like, "tag a friend", "tweet this giveaway", "share this on Facebook" can help spread the word about your giveaway far and wide without you spending any extra effort.
Make sure to incentivize your audience for doing so, however, and test which incentives motivate your audience and which don't." — Aditya Sheth, Content Marketer, Venngage
Engagement is Still KEY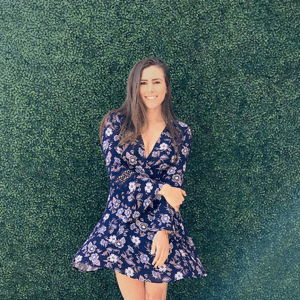 If you're a brand or business trying to expand on social, then you're no stranger to the lead generation power that Instagram holds. But the only way potential new customers can find your page is if Instagram deems it attention-worthy, giving it prime real estate within its treacherous algorithm.
Of course, there are ways to beat the algorithm, and grow via word of mouth – the strategy below aims at getting you prime algorithm real estate by utilizing word of mouth *remember* only accounts someone engages with OFTEN, get placed at the forefront of their viewing timeline.
Contest Strategy: Follow, Tag, and Share technique –
This works really well when putting together giveaway based contests, meaning there's some type of grand prize for the winner who gets selected. In this scenario, your brand/business would post about the giveaway (make sure your post is beautifully curated, meaning it's something someone wouldn't mind sharing on their stories), and the caption would include the requirements to "enter" the giveaway.
The requirements should be simple enough to follow and encourage someone to act immediately -> for example "in order to enter, please make sure you're following our Instagram account @yourbrand, and tag a friend in the comments below! Tag as many friends as you'd like, each new tag counts as a new entry. BONUS ENTRY if you share this post on your stories and DM us proof!"
Not only is this format super easy to follow and act on, but it will also help position your brand as a page someone is engaging with, giving you optimal chances of being at the forefront of their algorithm. — Natasha Ponomaroff, Director of Communications at Instasize / Made
Ready to use the best tool on the market for creating your next viral contest?
Check out VYPER contest software. It helps you run viral contests, giveaways, leaderboards, and reward programs.
The last word – make sure you are constantly reviewing and improving your marketing tactics. It's important to do a post-marketing report to understand what worked, what didn't and then what you can improve next time.
Running contests and giveaways is an ongoing process. Huge digital marketers like AppSumo, Tim Ferris, Scots Cheap Flights and others have been running contests for years to build email lists of 1 million+ which is not the foundation and core of their business.
Your list is the most important asset you will ever build so keep at it and understand it will take time.
vyper
Content marketer at VYPER.io. Over 5 years in email marketing. Built 50k+ email lists. Digital marketing consultant for 7-9 figure businesses.