Are you looking to host your next big contest, but you're all out of ideas? Well, you've come to the right place!
Our ultimate contest ideas guide is here to inspire your next contest.
From the very beginning, marketers have successfully used contests to attract a wider audience of leads and paying customers. People in general love to get involved in the hype of a contest as there's nothing like the feeling of taking a chance with the hope of winning something exciting.
Contests have come back in a big way online. More brands are using the power of the internet to host contests on their website and on social media successfully.
Contests and giveaways have the potential to boost engagement, generate leads, and acquire new customers.
That being said, contests can go wrong, especially if not planned properly. It can be difficult for a company to do all the planning themselves.
Coming up with an idea for a contest isn't easy, which is why we have created this guide with a selection of popular contest ideas.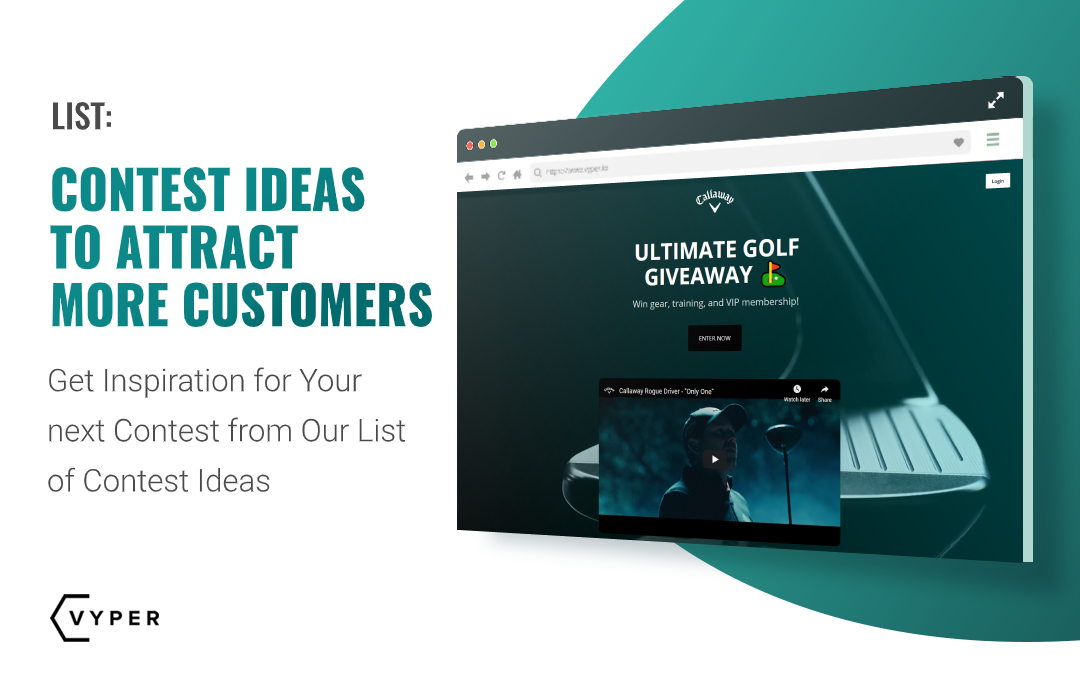 FREE DOWNLOAD: Get all Our Contest & Giveaway Marketing Guides, Checklists, and tutorials that have helped 100's of brands collect 15k+ emails in under 21 days!
Why Contests Work so Well
Contests work well as a promotional tool that allows companies to bring their audience closer to their brand. Hosting a contest is also an excellent method of acquiring new leads, as the virality of a contest will enable people to discover brands that they might have never heard of before.
Contests are popular online because most of the actions associated with managing a contest can be automated with a service like VYPER. This makes the process of running a contest, efficient, and affordable. Other reasons why contests work so well are:
Ideal for building a fan base
An opportunity to promote your brand
Increases engagement
Can help you with research
Consumers will market your brand
Ideal for Building a Fan Base
Contests are a proven method of increasing social media followers. Companies that hold contests have seen drastic growth in a matter of days upon launching a contest.
Even smaller Facebook pages with under 100 followers have managed to boost their audience through contests.
The same goes for social media profiles that already have a large number of followers in the millions. These influencers still hold contests to increase their audience even further.
When people discover a brand and follow that brand on social media or subscribe to their emails, the brand then has an opportunity to market their product or service to the newly acquired leads.
Because of this, companies, brands, and influencers constantly try to grow their followers, and they accomplish this successfully by running contests. Contests allow companies with large followings to boost their new leads and the overall audience quickly.
An Opportunity to Promote Your Brand
Most companies use contests as a means of promoting their brand. Because of the viral nature of contests, companies can generate massive amounts of hype towards their brand in a short space of time.
Contests can have people talking to each other about your brand, which leads to word-of-mouth marketing and referrals.
For these reasons, companies hold contests during promotional periods or product launches.
The contest serves as a focal point to attract customers to a company's store, website, or social media, where they will discover the latest promotions that the company has to offer.
Increases Engagement
Contests are an excellent opportunity for brands to engage with their audience, both old and newly acquired.
A contest is an ideal topic to use when 'breaking the ice' with your audience on social media or through email. You can simply use your contest to get the conversation started.
If the prize is your own product or service, then you could use this opportunity to explain the features and benefits of your product.
You can list the features of the prize in your contest entry confirmation email. This strategy will assist you in marketing your product to all contest entrants.
Can Help You with Research
When people sign up for your contest, you can include other research questions that are beneficial to your company's marketing research.
You can set up a survey or quiz that will need to be filled out by a contestant for them to gain entry into your contest.
The data that you collect from your contest can be used to improve your product and marketing efforts.
A simple question like 'what social network you use?' or 'what is your age' will allow you to determine which social network your audience uses frequently and the age groups that are interested in your brand.
Consumers Will Market Your Brand
If done correctly, a contest will have hundreds, if not, thousands of fans sharing your content.
Contests that have voting and sharing components will allow contestants to ask friends and family to vote for them. This strategy will enable contestants to spread the word to people who aren't frequent on social media platforms.
Getting contestants to share your contest to earn additional points will also help you to discover new potential leads and referrals.
These can even be leads that are difficult to locate and market to directly, due to their lack of time spent online. Contests with referral features could possibly land you leads that are hard to acquire.
Types of Contests
Viral contest or giveaway
Milestone contest
Pre-launch contest or waiting list
Leaderboard
User-generated content (UGC)
Other campaign types:
Rewards program
Loyalty program
Ambassador program
Viral Contest or Giveaway
A viral contest or giveaway is a basic contest that encourages users to enter for a chance to win a prize. The person holding the contest defines the prize and the requirements for entry into the contest.
Viral contests and giveaways can serve many purposes. Some include:
Acquire new leads
Increase sales
Generate interest in a product or service
Promote the launch of a brand or new product
One of the most common reasons why brands run viral contests online is to grow their email list and social media profiles.
A viral contest is ideal for startups that are looking to boost their audience and brand awareness on social media.
The most basic way to enter a viral contest or giveaway is by inputting your name and email address.
If a company's goal is to increase their social media following, they can then request users to follow them on social media to gain entry into the contest.
User-generated content (UGC)
A UGC contest requires users to post specific content on social media for a chance to win a prize. Content may include:
Some brands request that users accompany their content with a unique Hashtag. This allows brands to quickly build up a hashtag on social media, which could go viral.
A viral hashtag can potentially lead to a trending hashtag that is related to the brand that's hosting the contest.
Establish record labels and musicians regularly hold remix competitions on Soundcloud.
The label or producer releases stems (different elements of a song) to the public and requests that beginner producers use those stems to remix the song and submit it for a chance to win a prize.
In most cases, a prize is a record contract or something that will bring much-needed exposure to a beginner producer. This type of UGC contest serves a few different purposes that include:
Exposure for the label or music artists running the contest
Scouting new talent to sign up to the record label
Getting producers to create different versions of an original song
More Examples of Successful UGC Contest Campaigns
Share a Coke – Fans shared pics of coke bottles and cans with their names on them on social media
Shot on iPhone – Users were required to share stunning photography taken on their iPhone with the hashtag #ShotOnIphone
Photo of the Day – GoPro encourages its customers to upload videos that are made on their cameras. Customers also take part in various challenges to win cash prizes.
White Cup Contest – Starbucks got its patrons to doodle on their white coffee cups, snap a picture, then post it online. The winning entry became the template for new limited edition coffee cups available at Starbucks.
Milestone contest
With a milestone contest, entrants can complete various tasks and actions to receive points. You can determine milestones such as '1000 points gets you a $10 coupon'.
This will incentivize users to complete tasks that are set by you.
When selecting tasks, its best to include simple tasks that can potentially increase engagement with your brand. Some ideas include:
Follow us on Facebook/Instagram – 250 points
Refer a friend – 500 points
Visit our website
Watch this video
Leave a comment
Share this post
Leave a review of our product
Milestone contests can be an ongoing affair that will allow you to continually engage with your customers while receiving referrals and shares on social media.
If you have an e-commerce store, you can spice things up every month by adding new tasks, challenges, or even quests.
An example would be to hide easter eggs in some of your product pages. Users who find the eggs will receive bonus points. Keep things fun for users so that they will stay longer on your website.
Pre-launch Contest
A pre-launch contest is an ideal way for brands to create hype around a product launch.
Entrants can complete tasks that can earn them rewards and discounts towards the product that is being launched.
A pre-launch contest can also help to create product awareness. You can hold a quiz on the features of your product (even origin, history of the brand, and production questions are great, too).
In doing so, contestants will get to learn more about your latest product and your brand.
Leaderboard
A leaderboard contest is very similar to a milestone contest. The difference is that users are now stacked up against each other in a race to be number one. The user with the most points from completing tasks will be at the top of the rankings.
With a milestone contest, there's no pressure or urgency, which is why it can be held over a long period, preferably early on in the year during the quiet months.
However, a leaderboard contest can be run in the space of a month with entrants competing for first place.
If done correctly, you will be able to boost your engagements within the one-month time frame through actions performed by participants.
An ideal time to run this contest is in October, just before Black Friday. This will allow you to increase your leads and audience just before the busy part of the year.
How to Host a Contest
Time needed: 30 minutes.
Whether you are hosting a small contest for a selected audience or you plan on 'going big' with your contest, you will have to carefully plan the steps below to achieve the maximum results.
Choose a goal for your contest

Are you looking to grow your social media followers, email list, website traffic, or all at once? Choose a primary goal that best suits your needs and focus on that. You can even design your contest to help you achieve your goal. E.g. Host your contest on Instagram if you want to grow your Instagram followers.

Select a prize

Choose a prize that is going to attract people that are interested in your brand and its products. E.g. If your target audience are photographers, then choose a prize that will appeal to them. This can be a high-quality camera, camera bag, gimbals, tripods, etc.

Contest rules

Draft rules for your contest that are compliant with the law. If you are hosting the contest on social media, then ensure that your rules are in line with that platform's guidelines. You must also state the duration of the contest and how the winner will be announced.

Launch and promote your contest

Once you have finished planning your contest and everything is in place, you can then launch and promote your contest. Promote your contest on social media, email, websites, and any other marketing channel that you currently use.
Contest Ideas You Can Use To Attract More Customers
We rounded up some of our favorite and most exciting contest ideas. You can take any of these contest ideas and add your own spin on it.
This will make room for a more unique experience for your audience. Have fun!
General
Back2School Contest
Parents carefully plan their budgets when considering the costs associated with sending their kids back to school. If only there were a way for them to receive a new backpack or some stationary for their child?
A 'Back2School' contest can be an excellent way for parents and kids to have fun and enter a contest with a chance to win some much-needed school gear.
If you are a company with a target audience made up of eager parents, then a Back2School contest is ideal for you.
Examples: Host a coloring or art competition. This is one of the oldest yet enjoyable ways of creating a family-friendly competition.
Kids can submit their works of art to enter and stand a chance at winning a complete high-end coloring set.
People can vote for Images that are submitted online until entries are narrowed down to just 10 images.
The winner can be decided at an art exhibition filled with the top 10 artworks. You can even enlist the help of some celebrity judges to help you select the winner.
Another great creative idea would be to host a spelling or math contest. Kids can take quizzes online to gain entry into the contest.
If you really want to get creative, you can use VR headset technology to stream your spelling contest. This might be a long shot, but its an idea that we are not too far away from turning into reality.
Benefits of this contest:
A fun contest idea for kids
Highly engaging campaign
User-Generated Content
Parents can get relatives and friends to vote for their children. This is an opportunity to receive additional emails addresses from referrals
Work well with:
Department stores
Clothing store – kids clothes/uniforms
Stationery stores
Book stores
Recipe Contest
Similar to an art competition, a recipe contest can be a creative way of running a contest that's filled with user-generated content.
Entrants can submit recipes for a chance to win a grand prize.
A recipe contest can also be an ideal opportunity to generate referrals if you allow people to vote for their favorite recipe. You can spice up the competition further by requesting that entrants send a picture of the delicious meals they cooked from the recipe they submitted.
Examples: Host a recipe contest that allows users to submit one or more recipes accompanied by a picture of the meal.
This contest is ideal for food brands to host, as a prerequisite for entry can be to include a particular ingredient from that brand. Users on social media can vote for their favorite recipe.
If you want to take the contest further, you can have a 'bake-off' that includes the top 10 most voted contestants. Recipe contests don't have to be restricted to adults only. You can hold a kid-friendly contest.
Benefits of this contest:
A creative contest idea
Kid-friendly
Highly engaging campaign
User-Generated Content
An opportunity to receive additional emails addresses from referrals
Work well with:
Food brands
Grocery stores
Food-related brands like kitchen appliance manufacturers can hold this contest too
Trivia or Quiz Contest
Hosting an online quiz is a smart and fun way to get people to interact with your brand. People love playing trivia games, which have risen in popularity in the form of apps such as heads up and online trivia contests.
Example: It is possible to hold an online trivia contest in which contestants can link up to your server and take part in answering questions, the same way they would if they were on a TV show.
However, you don't have to get that fancy. You can simply request entrants to take a quiz on your website and post their results on your Facebook page.
You can also create a few survey-like questions and fill them in between (or at the end) your quiz questions. This is ideal for companies that are looking for ways to get people to fill out their survey, or if they simply need to conduct market research.
Benefits of this contest:
A creative and fun contest idea
Kid-friendly
Highly engaging campaign
Opportunity to get information from contestants
Work well with:
Educational brands
Fictional story brands like Harry Potter and Big Bang Theory
Department stores
Book stores
Photography Contest Ideas
Personal Photo (or Selfie) Contest
Social media is filled with selfies, which is why it's a great idea to capitalize on the selfie craze with a contest that allows you to get your product into people's pictures. You can request entrants to take a selfie with your product or at your store.
You can even choose a theme for your selfie contest that is unrelated to your product if you want to cater to those who don't own your product as yet.
Examples:
Take a selfie of you enjoying a cup of our coffee
Take a selfie of you and your friends at one of our parties/concerts
Halloween costume selfie
Benefits of this contest:
Ability to create testimonials for your product
Highly engaging campaign
User-Generated Content
Opportunity to get the most out of seasonal marketing by using themes in the contest (Easter, Christmas)
Work well with:
Coffee shop
Clothing store
Music Industry
Take a Photo of You Using Our Product
Entrants must be required to take a picture of themselves using one of your products. You can also modify the contest to allow people to snap pics of themselves at your physical store to enter the competition.
Example: A great example of this sort of UGC contest is the previously mentioned "Share a Coke" campaign. You can request users to come up with the most creative way they can capture themselves drinking a can of coke (or in your case, your product).
Another great idea is for a grocery store to request that entrants share pictures of the meals they cooked using ingredients they bought from the store.
The idea will work well in restaurant management, too. When the provider encourages customers to publish pictures of cooking something from the menu.
The only downside to this type of contest is that the entry requirements can potentially be costly if your product is priced high (like a set of Airpods).
However, smaller essential items like a beverage or groceries can work great.
Benefits of this contest:
Ability to create testimonials for your product
Contestants are displaying reasons to buy your product
Highly engaging campaign
User-Generated Content
The contest can be used to generate an income from sales due to people purchasing products to enter the contest
Work well with:
Coffee shop
Clothing store
Grocery store
Restaurant
Fashion
Our Next Model Search
If your brand is looking for its next model or ambassador, then perhaps running a contest on social media can be a fun and engaging way to scout new talent.
Entrants can upload their portfolio to your contest landing page, and users on social media can vote for their favorite model.
You can also activate bonus actions that include referral and share options. This will allow contestants to refer their relatives and friends so that they can vote for them.
The beauty of this contest isn't just the models, it's the amount of user-generated content, shares, and referrals that you can potentially gain from it.
Example: Request models to upload their best pictures of themselves to stand a chance of becoming the face of your cosmetics (or fashion) brand. The top 10 models that receive the most votes can take part in a model contest hosted by your brand.
The winners can be picked out by celebrity judges in front of a live audience.
If you are a men's fashion brand, you can employ a similar tactic to the one above. Host a contest to search for the next male face for your clothing line (or fitness products).
Once you have narrowed down your contestants to just 10, you can hold an endurance event or talent contest to determine the winner.
Benefits of this contest:
Tons of user-generated content (can request models to pose next to products)
Opportunity to receive plenty of emails from referrals
Great way to create an ambassador network
Highly engaging campaign
Works well with:
Cosmetics companies
Fashion stores and brands (men's and ladies)
Perfume or cologne brands
It can also work for brands that are not related to the fashion industry, like tech and sporting goods
Video Contest Ideas
Live Game Streaming Contest
A live game streaming contest has become increasingly popular lately, especially with the rise of E-Sport gaming tournaments.
Players compete in large online tournaments in the hopes of winning the grand prize. The gaming industry is so huge now as grand prizes range in the millions of dollars, and players also land themselves sponsorship deals.
If your brand is related to the gaming industry, you could hold a tournament of your own and live stream it to Twitch, Mixer, or Youtube.
Entrants to your contest do not have to be reserved only to players. Viewers of the live stream can also enter your contest with a chance to win big.
Example: You can host a monthly Fortnite tournament were gamers compete remotely for a grand cash prize. Your brand's role can be to put up the cash prize and be the official sponsor for the event.
You can stream the event on your YouTube channel and offer a participation prize, coupon, or discount to a lucky viewer.
Benefits of this contest:
Opportunity to acquire leads from a highly targeted audience
Opportunity to receive plenty of emails from referrals
Great way to create an ambassador network
Highly engaging campaign
Works well with:
Game developer companies
Department stores that sell games
Gaming peripheral and accessory brands
Young influencers that have a gaming background
Consumer Product Contest Ideas
Name Our Next Product
People love being creative on social media, just as much as they love naming things. Ask your contestants to come up with a suitable name for your next major product.
A contest like this will give people the impression that the company cares about customer feedback, while also generating much-needed interest in the product before its launch.
Examples: Ask people to name the next pair of sneakers that your brand will launch. You can give them an idea of what the sneakers will look like before they choose a name.
You can go a step further and get people to vote for the names that have been submitted. The winning name will be the new product name.
You can also use this competition for software, media, and other services. You can request contestants to come up with a name for your next big app (or software) update. Musicians can ask fans to name their next album for a chance to win merch or concert tickets. Game developers can ask fans to name upcoming downloadable characters.
Benefits of this contest:
Shows customers that you care
Creates brand awareness before product launch
A chance to preview or demo your products
Highly engaging campaign
Works well with:
Consumer electronics
Fashion
Perfume or cologne brands
Music industry
Software or app developers
Show Us Why You Need Our Product
With this contest, you can ask people to show you how they would use your product if they owned it. You can encourage contestants to get creative with their ideas by creating a few delightful demos of your own.
Example: If the product is a laptop, contestants can show off the areas where they will use the laptop. It can be on a bus, train, park, or even on a rooftop.
A contestant can submit a short recording of themselves sitting on a rooftop while saying, 'I can sit right here, in my favorite spot in the whole world, and use my laptop to write my next novel.'
Benefits of this contest:
Ability to create testimonials for your product
Contestants are thinking up of reasons to buy your product
Highly engaging campaign
Works well with:
Consumer electronics stores or brands (Walmart, GoPro, etc)
Mobile device manufacturers
Fashion and sports brands like Nike, Jordan, Under Armour
Refer Friends
With a 'refer a friend' contest, you will receive email addresses from entrants and other people that entrants refer to their network.
This is one of the most popular types of contests out there as it allows you to extend your reach further through referrals.
Instead of gaining just a single entrant, you can now potentially gain that entrant plus any other entrants that are referred through bonus actions. This is why the 'refer 5 friends' contest is popular as you can potentially receive six entries instead of one.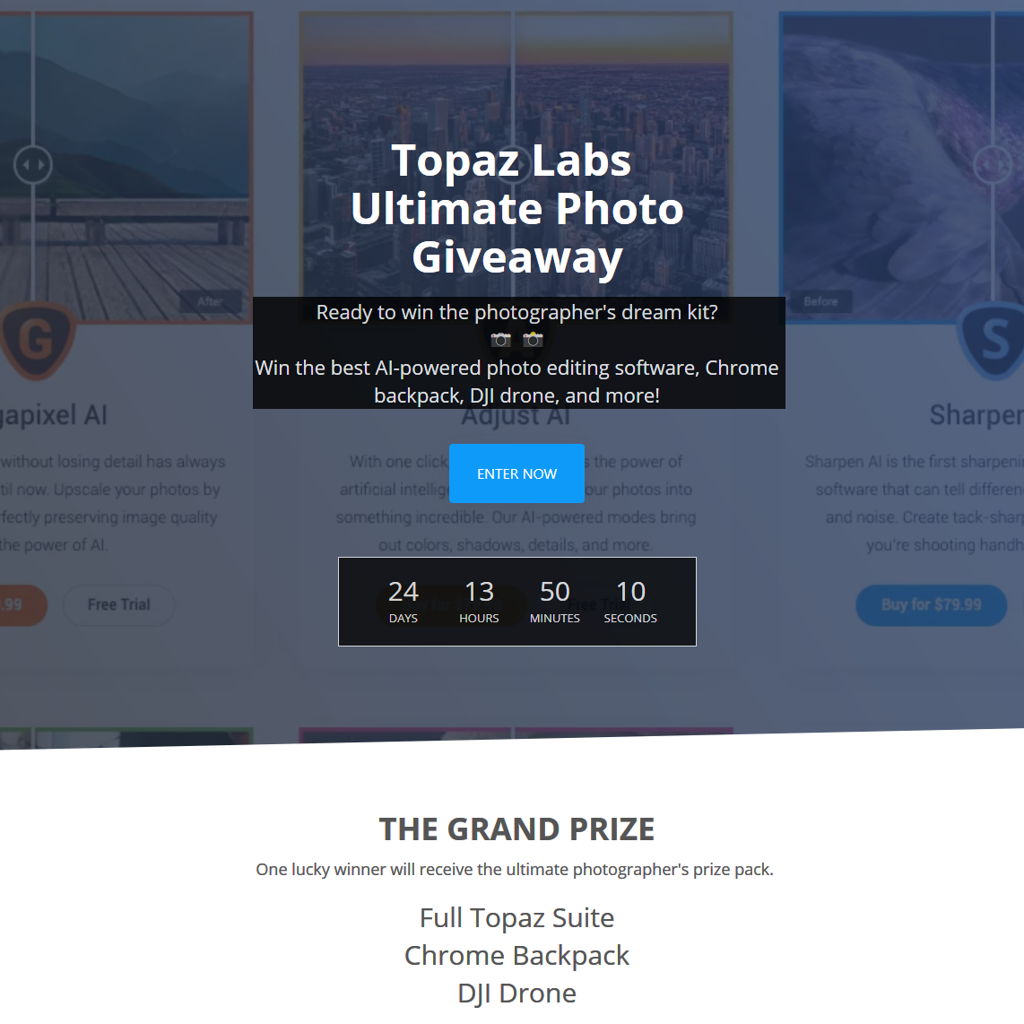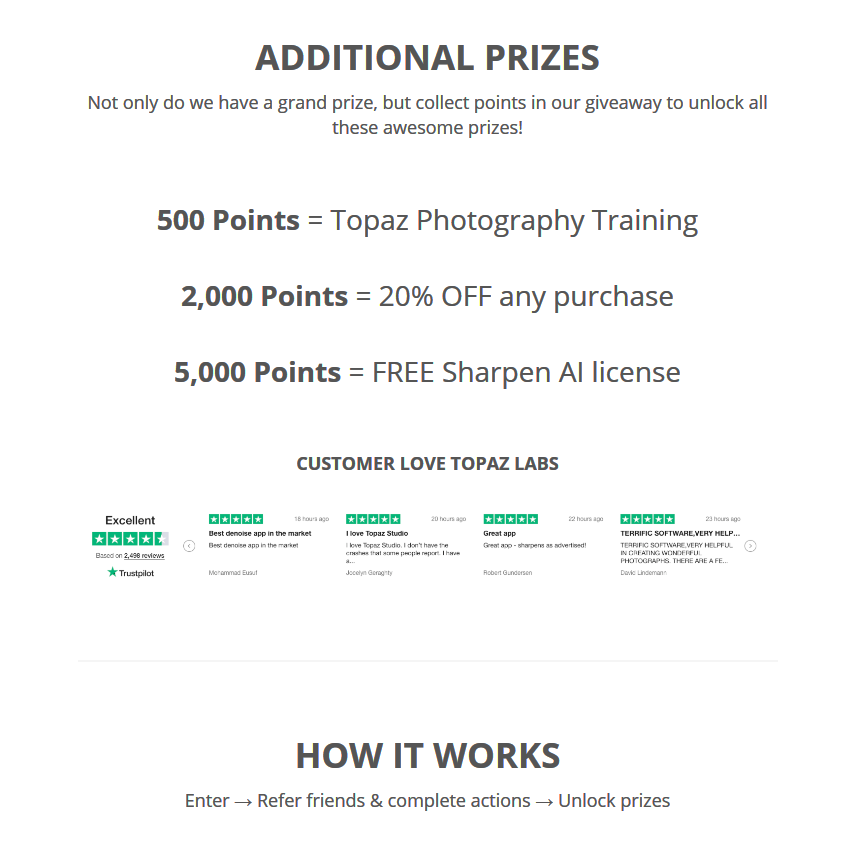 Example: 'Refer your friends, and you can Win!' If you have a business that is trying to boost their social media followers or email lists, then you can put out a few prizes in a leaderboard contest.
People can complete bonus actions to gain more points so that they can climb up the leaderboard.
The top 3 contestants that refer the most people can take the 3 prizes that are featured in your contest.
Benefits of this contest:
Ability to grow email lists and social media followers drastically
Organically reach more people through referrals without having to pay social networks for additional impressions
Highly engaging campaign
Works well with:
Consumer retail stores
Mobile device manufacturers
Companies with a built-up email list looking for referrals
SaaS Contest Ideas
Sign Up and Win!
Companies that sell software and services are always looking for people to sign up to their platforms. Companies such as Canva and VYPER allow users to sign up and use their platforms for free but with limitations.
This allows the company to further market themselves to new users that are now within the company's ecosystem.
Companies that sell software can also benefit from signups as they can effectively boost their email list, which they can then market to at a later stage.
A 'Sign Up and Win' contest can also be an excellent opportunity for these companies to get people to download free or trial versions of their software.
Examples: If you are looking to boost your signups with a contest, you could offer contestants a chance to win a year's worth of your service.
Contestants that signup will most likely be people that are interested in your service, making them an ideal audience to market to at a later stage.
If your company sells software, like music production software, you can have a signup contest that offers contestants a chance to win the software. You can also offer a musical instrument or a piece of music gear that perfectly compliments the software that you sell.
Benefits of this contest:
Boosts email and platform signups
Offering your service or software for free will promote a more targeted audience to signup
A business-friendly contest that can be marketed within business circles
Works well with:
SaaS Companies
Companies that offer subscription-based service like Netflix, Spotify, Canva, and VYPER
Companies that sell software like Adobe Photoshop, Ableton, and Quickbooks
More Contest Ideas
A Spot-the-Difference Contest
Like or comment on our post to Win
Share, retweet, or tag a friend
Music Production Contest
Short Film Contest
Photography Contest
Music Fan Art
Cosplay Competition
Dance Off Competition
Best Caption Contest
Favorite Holiday Memory Contest
Best Logo Design Contest
Turning Contest Leads Into Customers
Now that you have wrapped up your contest and your email list are bigger than ever, its time to speak to your newly acquired leads.
The purpose of receiving leads is to market your brand and products to these leads. You can get started with the marketing process even before the contest has ended.
A great idea would be to send out an email to all your leads ten days before the contest deadline. You can remind subscribers and contestants that there are only '10 days left to enter', or '10 days left to earn more bonus points'.
People who are interested in your contest and those who have already entered the contest are very likely to open up your contest reminder email.
This can be a great opportunity for you to slip in more info related to your brand or product. You can even display a clear call-to-action that links back to your website.
Once you have chosen a winner, you can send out an email to contestants announcing the winner of the competition. Choose your words carefully, as non-winners will be disappointed, which is why it is a good idea to offer a consolation prize like a coupon, or 'free delivery' to everyone that entered.
If your offer is enticing enough, you will see a spike in your website traffic. Those who entered your contest will want to cash in on the discount you gave them.
If you have managed to market your brand well during the contest, then entrants will already have built up their knowledge and desire towards your products.
Q&A for Online Contests
Contest Ideas from the Experts
We asked some marketing experts for ideas and advice on developing a successful contest. Their advice is truly valuable as it comes from years of real-world experience in the marketing field.
Stay Focused on Building Email Lists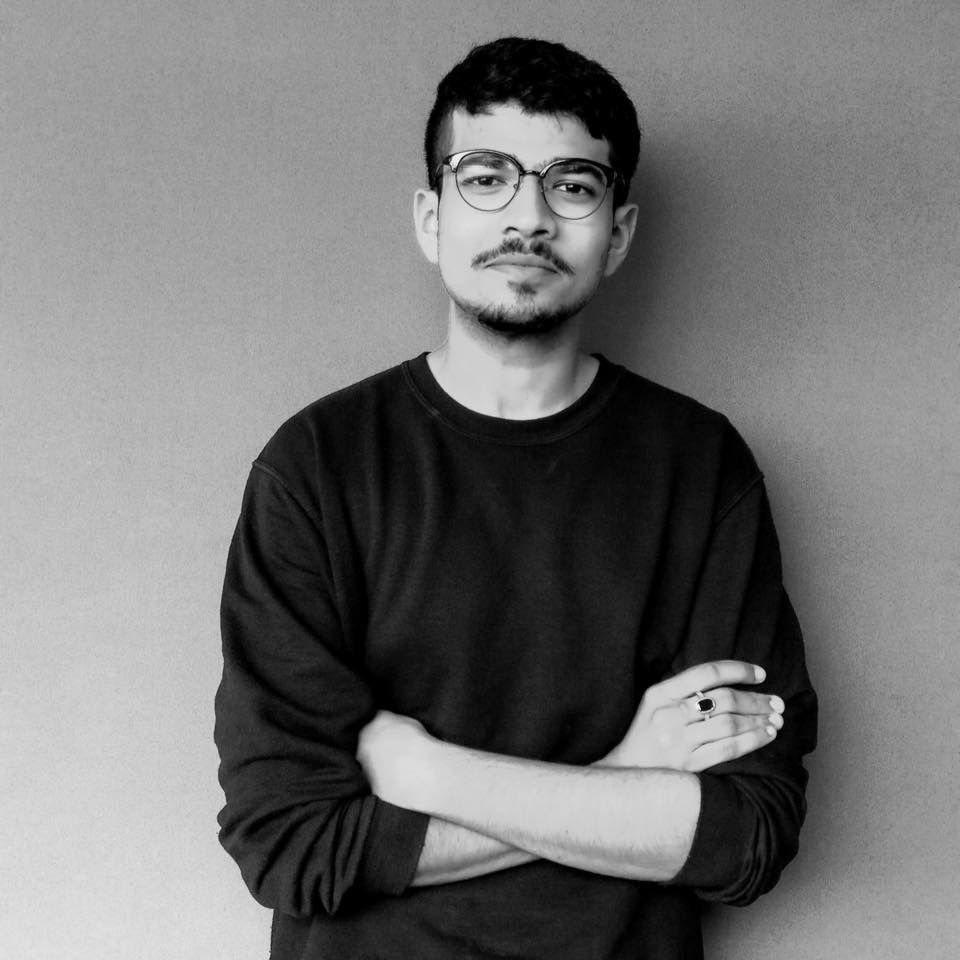 Aditya explains that your contest idea should focus on building a solid database filled with your target audience's emails.
"This may be common knowledge but collect emails! In this day and age with social media changing so fast & businesses losing search traffic overnight (from Google algorithm updates), an email address is the only piece of customer data you can own and monetize how you see fit (only in a legitimate way though).
Facebook, Instagram, Twitter, Google, etc do not give you access to your customers' data but email addresses are yours and yours only. So focus on collecting email addresses from your contest participants over everything else." — Aditya Sheth, Content Marketer at Venngage
'Check-in' To Enter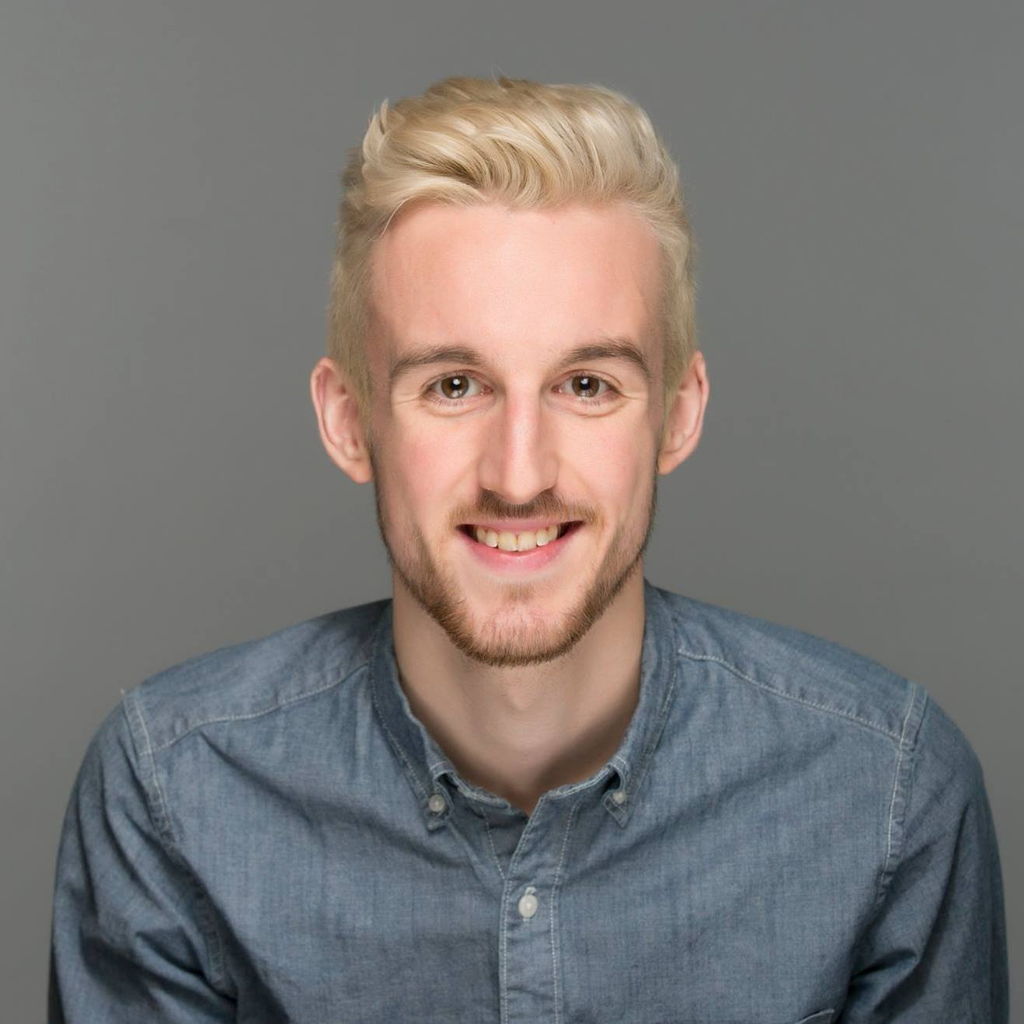 "For bars, breweries, restaurants, and other storefronts run a contest giving away a product or free experience to someone that follows and checks-in at your location on Instagram.
This helps build your following with users that know your brand and are engaging, works as a customer advocacy marketing strategy, and allows brands to do advanced targeting and customer segmentation by grouping users in specific locations together into segments" — Levi Olmstead, Director of Marketing at 2ndKitchen
Partner up with an Influencer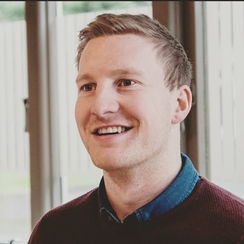 "Leveraging influencers when running contests is crucial. Get an influencer on board to run the competition on your behalf from their social media account.
This will get your brand in front of a new audience and increase the reach of the contest. I recommend linking up with 4-5 micro-influencers rather than one influencer." — David Campbell, Marketing Strategist at Right Inbox
A UGC Contest that Keeps on Giving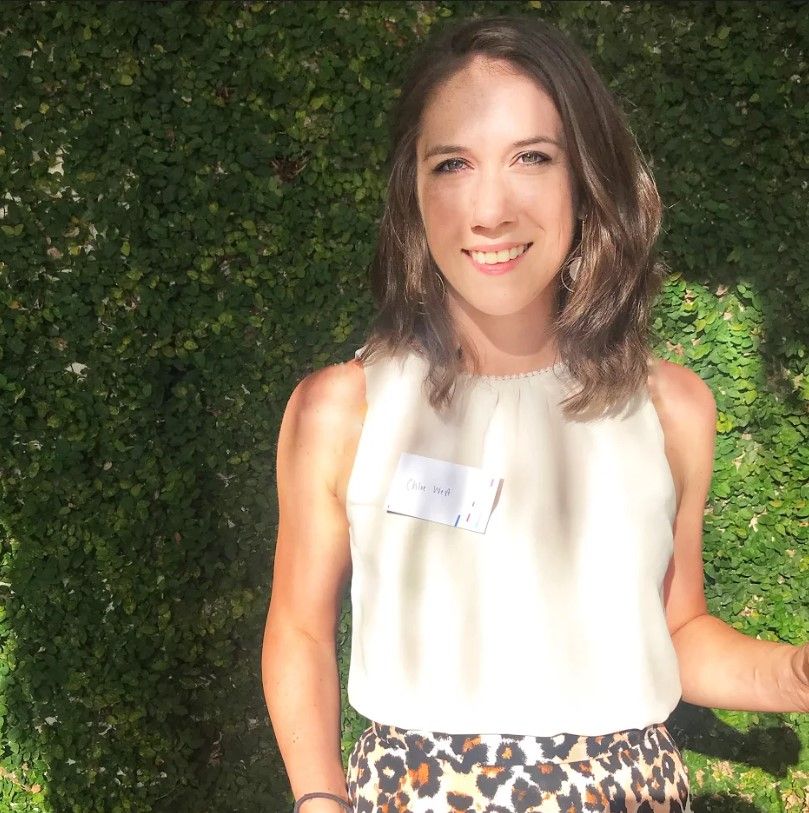 "Consider how you can position your contest to gather user-generated content from your audience. By requiring audience members to share a photo or graphic as a means of entry, you're not only spreading the word about your brand, but you're able to repurpose all those great entries by sharing them on your own channels.
This is a win-win for all parties involved because customers love to see their content featured by brands, and you're able to decrease your marketing team's content creation time." — Chloe West, Content Marketing Manager at Visme
TL;DR
One thing is for certain, online contests are here to stay. Whether it's a simple contest that requires just an email address or a video talent contest, the result is still the same. Both you and your contestants are going to have plenty of fun engaging with your brand.
We hope you enjoyed our list of contest ideas. Which contest idea is your favorite? Do you have any fresh ideas of your own? Please tell us in the comments below.
Jack Paxton
Jack Paxton is the co-founder of VYPER, a marketing tool that helps brands build email lists, social followings, and revenue using viral giveaways, referral, and reward programs. After millions of dollars spent testing different marketing strategies at his marketing agency. He then also co-founded Hyax a fast, conversion & design-focused course and funnel builder for creators.