Instagram has come a long way since it first opened its digital doors in 2010. Even then, people were trying to figure out how to sell on Instagram.
With over one billion active users and counting, Instagram has shapeshifted into a social selling marketplace, and every brand wants a slice of that pie.
Brands interested in using the app to sell, engage, or start conversations with ideal customers can do so in a few clicks. Consumers interested in claiming special offers, connecting with friends, and shopping for their favorite brands can do so directly from the app.
And the best part? Anyone can sell on Instagram.
Whether you're a solopreneur, a content marketer, a social media marketer, or an artisan jam maker, you can sell on Instagram, too.
With a few tricks of the trade-up your sleeve, you'll be on your way to making your mark on Instagram.
In this ultimate guide, we're sharing five Instagram sales strategies you can try in 2022.
But first, let's take a look at three steps every brand should take before selling on Instagram.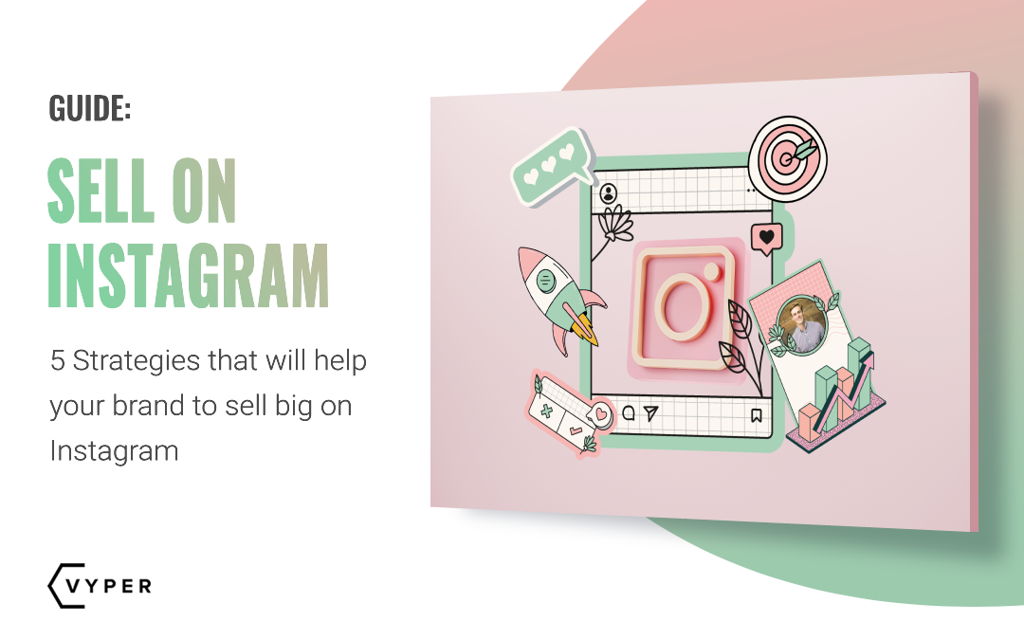 FREE DOWNLOAD: Get all Our Contest & Giveaway Marketing Guides, Checklists, and tutorials that have helped 100's of brands collect 15k+ emails in under 21 days!
Audit Your Instagram Page
To be as strategic as possible on Instagram, you have to understand your followers the way you understand a trusted friend.
The best way to do this is to simply audit your current Instagram page. Start by taking a look at the nine most recent posts in your grid. Then the next nine, and the next.
What do you notice about your target customer?
Make an inventory of your ideal customer's:
Pain points: What do they loathe? What problems can you help solve?
Demographic information: Where do they live? What jobs do they have? How much money do they make?
Personal information: Are they married, single, parents? What are their goals and passions? How do they spend their time?
Shopping behavior: How often do they buy on Instagram? Which brands do they love and why? What do they buy on Instagram? What offers are they drawn to?
Preferred language: How does your customer want to be spoken to? What kind of language do they connect with?
Connection building points: Which aspects of your posts does your ideal customer connect to most? Why? Which storytelling techniques grab their attention? Which promos grab their attention?
Here's an example of an Ideal Customer Profile:
Use the information you gathered from the audit to build an ideal customer profile. Refer to your ideal customer profile before employing any sales techniques going forward.
Define Your Mission and Goals
How will you define sales success on Instagram? Will you be successful when you reach 200,000 followers? Will you be successful when you've attracted a new audience?
Define your mission and goals in a clear, specific way. Start each goal with a verb to make it as actionable as possible, like this:
Here's an example of defining top social media priorities and goals:
Whatever goals you choose, be sure to add trust-building and community engagement to your list. And remember, the bigger the goals, the more consistent action you'll need to take to see them through.
You'll also need to design a way to track and analyze how close you're getting to your goals. Consider meeting with a marketing consultant to create a tracking system that works best for you.
Define Your Sales Process
Your sales process will act as the backbone of your sales and marketing efforts.
To design a strategic sales process, start with the end in mind.
Imagine the end of every promo, funnel, and offer you have. What does it look like? How did the path look like on the journey getting there? What lead magnet hooked the prospect?
Then, map out your sales process with the buyer's journey in mind.
Be sure to list:
The funnels and lead magnets you'll use
An offer or step for each stage in the buyer's journey
Who's in charge of tracking, analyzing, and reporting sales
What value you plan on providing to overcome common objections
When designing your sales process, try to find the right balance between automation and real-time engagement. Business strategist and Instagram expert Jasmine Star recommends planning your sales posts in advance but posting them in real-time.
Jasmine suggests that posting in real-time may lead to more engagement, shares, and likes. Because when you're there to quickly engage after posting, it indicates to Instagram that you're an active, power user.
To strike the right balance, consider drafting your posts a month in advance and posting them live on the scheduled date. And, of course, be sure to stick around to engage with your audience immediately after posting.
5 Sales Strategies to Help You Sell on Instagram
At this point, you've audited your Instagram page, defined your goals, and mapped out your sales process. Fantastic work, but you're not done yet.
To truly see sales success on Instagram, you'll need to employ strategies that complement your ideal customer profile, brand goals, and sales process. That means every strategy you use needs to tie in with your customer, mission, and sales map in a profound way.
While we can't string it all together for you, what we can do is show you some of the most successful strategies brands are using on Instagram today.
Let's take a look.
1. Share Repurposed Content
Using informative and highly shareable content is an effective way to hook prospects during the initial stages of the buyer's journey.
Social media users gobble up useful tips, insights, and valuable information like they do a good pumpkin pie on Thanksgiving.
Sharing repurposed snippets of your blog content is a strategic way to share valuable content without exhausting your team. Or if you're a solopreneur, yourself.
Graphic elements, like the example below, are especially useful to share when you're covering complex topics like engineering or building automation systems.
Another easy way to repurpose content is to turn blog text into infographics.
For instance, snippets of blog text could be easily repurposed into a chart, word cloud, list infographic, or a data visualization.
Here's an example of a blog post from route planning software company Track-POD about the functions of logistics that could easily be used as a shareable infographic on Instagram.
Creating an infographic is simple. You can start by selecting one of the many free infographic templates online. Then editing it further to suit your requirements.
Bulleted lists, info sections, and listicle sections like this are prime snippets for repurposing on Instagram.
2. Get Creative With Deals, Discounts, and Giveaways
70% of millennials follow brands on social media — and more than half of them do so to receive cost-saving offers and incentives.
That's why offering your audience exclusive deals and discounts is an effective way to sell on Instagram.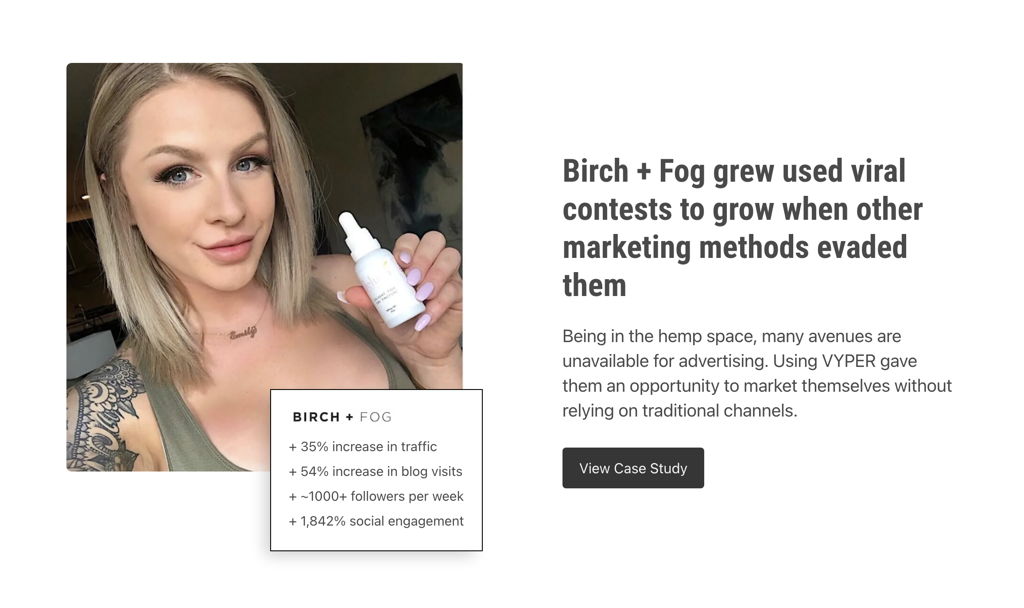 To use deals, discounts, and giveaways strategically, get clear on:
What your brand stands for
What your brand would like to offer
Who your brand would like to serve
For instance, are you a skincare brand that wants to pamper busy millennial moms with free facials? Does your SaaS company want to help frustrated project managers organize their projects for free for a month?
After getting clear on your value proposition, conduct some research to see what types of lead magnets your audience gravitates to most.
If you notice that they can't say no to a good contest, infuse more contests into your posts. If holiday sales and birthday gifts are all the rage, capitalize on those, too.
Here are some other ways to get creative with giveaways:
Generate referrals by giving your audience extra giveaway entries anytime they share your post with a friend
Create a deal, discount, or giveaway anytime a holiday rolls around — yes, even National Donut Day counts
Give bonus giveaway entries anytime your audience shares your post in their Stories or on their feed
Design a VIP rewards program your followers wouldn't dare say no to
3. Think of Your Bio as an Ad Billboard
Your Instagram bio may be short, but it's still mighty.
In fact, your Instagram bio is more than just a bio. It's an opportunity to encourage your audience to take inspired action.
By using your bio as a mini-billboard, you can direct more attention to specific offers you're trying to sell.
Here are some simple ways to make the most of your Instagram bio:
1. Add a link to your store or offer in your bio
Instagram does not allow its users to insert links into posts. All you have is the single link in your bio. You can insert a link to your online store there so users can easily access your website.
Hypage is a link-sharing tool that allows you to build multiple links from the link in bio. You can use Hypage to build a landing page filled with your crucial links, then link out to that landing page from your Instagram profile.
So, If you plan on running multiple campaigns with different links (product pages, launches, promos), then a link-sharing tool will be ideal.
2. Share a link to your latest lead magnet
Using an ebook to market your new coaching business? Designing an ultimate guide to market your new floral business? Share a link to the lead magnet in your bio.
3. Share a link to your latest blog post
Looking to market your blog content, website, or increase your domain authority with Google? Share a link to your latest blog post. Just be sure your blog post has a unique call to action (CTA) or an offer if you want to use it to sell something.
To get more eyes on your Instagram bio, tell followers to visit your bio when you post something. For instance, if you share a post about your latest swimwear line, add a CTA, like, "visit our link in bio to shop our latest line today."
4. Create an Instagram Video Strategy
With Instagram becoming more like TikTok with every passing day, creating an Instagram video strategy is a must for brands that want to remain competitive on Instagram.
Before creating your strategy, spend some time getting to know Instagram's video formatting options and time limits for each one.
To date, Instagram offers the following video formats:
IGTV Videos: Longer videos that are housed in the IGTV tab on your profile
Grid Videos: Medium length videos that are housed in your Instagram grid
Story Videos: Videos that show up for 24 hours in Stories
Video Ads: Videos that you set up as paid ads in Instagram's ad manager
Live Videos: Videos that stream live in Instagram's feed
Then, refer to your sales process, ideal customer profile, and goals to map out your video content ideas. Be sure to also weave in a CTA during each video so your audience understands what kind of action you'd like them to take.
Here are some video content ideas for inspiration:
1. Run video ads to get more eyes on your latest launch, campaign, or offer
Videos are powerful tools that can unite brands with their customers as nothing else can.
To get more eyes on your latest launch, campaign, or offer, use branded video production to tell a unique story. Then, create an Instagram ad around your video and run the ad for the entire campaign.
2. Show up live once a week to connect with your audience
Connect with your audience in a profound way by showing up live once a week. When going live, consider discussing useful tips, hosting live product demonstrations, answering frequently asked questions, or interviewing a guest speaker.
3. Build trust by posting an "About Us" video in Stories
Shoot a behind-the-scenes video that highlights who you are, why you founded your company, and how your team operates. Post the video in your Stories and add an engagement sticker, such as a poll, an emoji slider, or a quiz to encourage your audience to engage with the video.
5. Create an Instagram Reels strategy
Instagram Reels have become so popular, they deserve their own section.
If you're unfamiliar with the term, Instagram Reels are short video compilations that run rampant on TikTok and Instagram.
Brands love Instagram Reels because they act as mini commercials, they're engaging, and they tend to go viral. In fact, Instagram's algorithm currently favors Reels, so be sure to use them while they're still hot off the presses.
Here are some Instagram Reels ideas you can use for inspiration:
1. Repurpose longer videos into shorter, digestible chunks
Remember the videos you created in the previous section? They're prime material for Reels. All you have to do is repurpose parts of them into shorter videos.
For instance, you can repurpose your behind-the-scenes video into a three-part series including a:
"How We Started" Reel
"Meet the CEO" Reel
"Meet the Team" Reel
2. Turn a long product demo into a short product demo summary
Take clips from your long product demonstration videos and compile them together to create a short product demo summary video.
3. Turn long tutorials into quick tutorials
Take clips from your long tutorial videos and compile them together to create a shorter version.
More Reels ideas:
Record funny videos that show off your brand's personality
Record inspirational, thought leadership content
Share customer testimonials or customer success stories
TL;DR: How to Sell on Instagram
Instagram is still a relevant and massive platform with over a billion followers. Massive brands use the platform to create sales opportunities for themselves.
These brands use creative strategies to find sales on Instagram. The same creative strategies mentioned in this article.
We hope our How to Sell on Instagram Ultimate Guide was just what you needed to get inspired to sell on Instagram. Try out some of our Instagram strategies for yourself. And never hesitate to contact us if you need help.
Looking forward to trying some of the strategies out? Leave a comment below and let us know how it goes.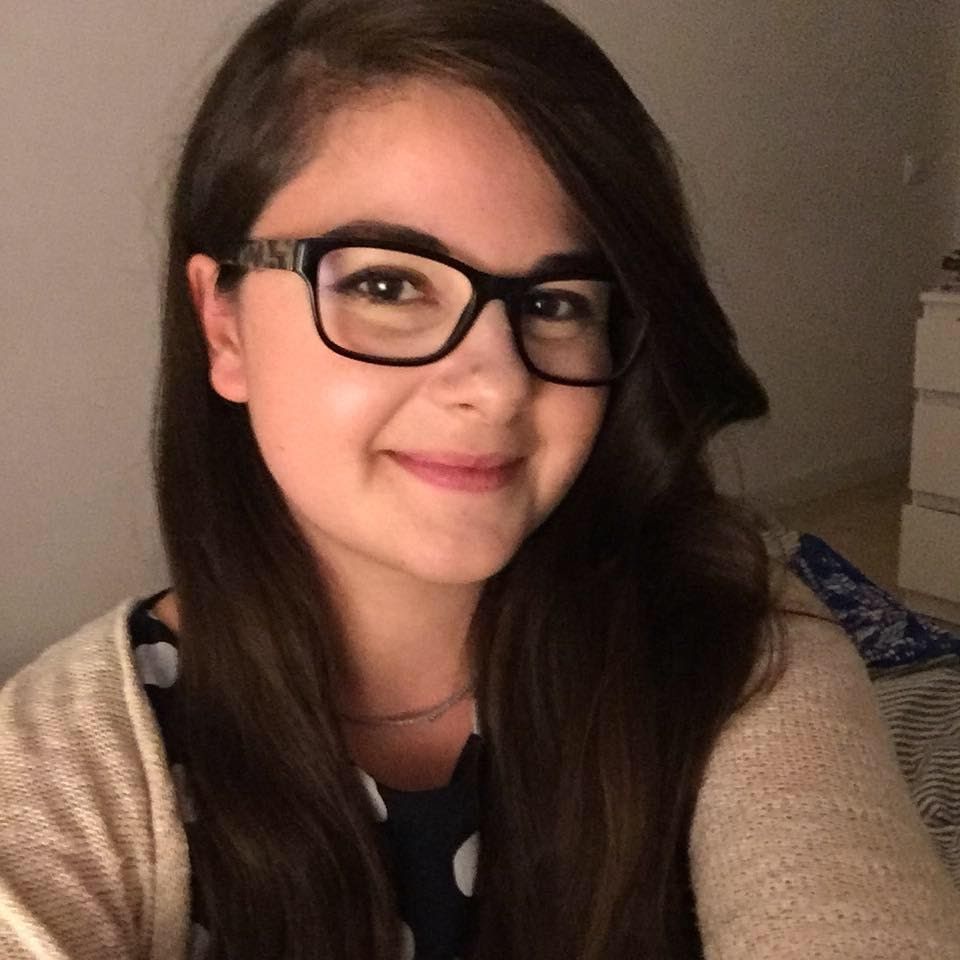 About The Author

Ioana Wilkinson is a freelance content writer and SEO strategist for B2B and B2C brands specializing in Business, Digital Marketing, SaaS, Tech, and Mental Health. Born in Transylvania, raised in Texas, and transplanted to Barcelona, Ioana's next move has taken her to sunny Mexico.
Jack Paxton
Jack Paxton is the co-founder of VYPER, a marketing tool that helps brands build email lists, social followings, and revenue using viral giveaways, referral, and reward programs. After millions of dollars spent testing different marketing strategies at his marketing agency. He then also co-founded Hyax a fast, conversion & design-focused course and funnel builder for creators.