Are you looking for ways to promote your business on Instagram but don't want to spend any money? Good news! There are many free ways for you to promote your brand on Instagram, one of the largest social networks on the planet.
In this guide, we will discuss 7 methods you can use. Each strategy has been tried and tested by successful brands, including ourselves.
If you are new to Instagram marketing, this guide will be an excellent place to start. Advanced Instagram users can potentially discover a new way to approach their marketing efforts in this guide.
So, let's jump right into our first strategy, Hosting a giveaway.
FREE DOWNLOAD: Get all Our Contest & Giveaway Marketing Guides, Checklists, and tutorials that have helped 100's of brands collect 15k+ emails in under 21 days!
1. Host a Giveaway
Looking to promote your business on Instagram? Hosting a giveaway or contest is a great way to do just that!
Hosting a giveaway or contest can increase engagement with your followers, build awareness for your brand, and generate leads.
One Modern Mom hosted an Instagram giveaway to grow her audience and increase engagement.
Plus, everyone loves a freebie, so you're sure to get some people excited about your prize.
Ready to get started? Here are a few tips:
Decide what kind of prize you'll offer. Make sure it's something that aligns with your brand and will appeal to your target audience.
Create some rules for your giveaway or contest. Keep them simple and easy to understand.
Promote your giveaway or contest across all your channels, including your website and other social media platforms. Use hashtags, post attractive images, and run ads if necessary.
Use a link in bio tool to drive traffic to your website and other crucial product and promotional landing pages.
By following these tips, you'll be on your way to hosting a successful Instagram giveaway or contest in no time!
2. Use Hashtags To Increase Reach
Hashtags are a powerful way for businesses to increase their reach on Instagram.
By including relevant hashtags in their posts, businesses can ensure that a wider audience sees their content.
In addition, using hashtags can help to:
Build brand awareness
Boost engagement levels
Help businesses track the performance of their posts
To use hashtags effectively, businesses should research popular hashtags in their industry and use them sparingly. Using too many hashtags can appear spammy and turn off potential customers.
When used correctly, hashtags can be a powerful tool for businesses to connect with new audiences on Instagram.
3. Post Interesting and Engaging Content
If you're promoting your business on Instagram, you'll need to post engaging content to capture the attention of your potential customers.
Clocks and Colours (an online store) does an excellent job showcasing its products in lifestyle posts on its Instagram profile. Their posts are unique, intriguing, and well-stylized. This entices users to want to engage further with the content and the brand.
Here are a few tips on creating engaging content on Instagram:
Use strong visuals – Eye-catching images and videos are essential for grabbing attention on Instagram. Make sure your visuals are high quality and on brand.
Write compelling captions – Your caption should be more than just a description of the photo or video. Write something that will make people want to stop and read. Use emojis, hashtags, and @ mentions to engage your audience further.
Use Stories – Stories are a great way to share behind-the-scenes content or give a sneak peek of new products or services. Since they disappear after 24 hours, they also create a sense of urgency that can prompt people to take action.
Go live – Live video is a great way to connect with your audience in real-time. You can answer questions, give demonstrations, or share exclusive offers. Just be sure to promote your live video in advance, so people know when to tune in.
By following these tips, you can create engaging content that will promote your business on Instagram.
4. Collaborate with Other Brands and Influencers
If you're looking to promote your business on Instagram, one of the best ways to do it is by collaborating with other brands and influencers.
By teaming up with other businesses, you can reach a wider audience and get more people interested in what you have to offer.
Lego is a brand that regularly collabs with other brands like Marvel. As a result, two brands promoting a single campaign could yield much better results if it were just a single brand doing all the work.
Collaborating with brands is also a great way to leverage each other's popularity.
And when it comes to influencers, they can provide valuable endorsements that will help boost your credibility.
Shroud (live streamer and gamer) teamed up with Logitech to create a gaming mouse. Gamers will certainly consider such a mouse because it was developed by a 'household' name like Shroud.
Also, gamers trust Shroud, who has spent years building his reputation. So they will undoubtedly trust a product that he endorses, which is why influencers can certainly be crucial in helping brands gain the trust of their audience.
Influencer Marketing Pro Tips
Of course, collaborations don't just happen overnight. You will need to keep in mind the following:
Research influencers on Instagram to find out if they are the right fit for your brand.
It isn't "one size fits all," as influencers operate in different niches and have particular audiences. Before starting a collaboration, find out if an influencer's audience is in line with your audience. You can do so by scanning their followers.
Influencers that engage with their audience are preferable. You can pick up on this when scanning the comments section of their posts. This will also give you a better idea of their audience type (and the relationship the influencer has with his audience).
Make sure the terms of your collab are clear. Draft a contract that is fair to both parties. More on this in the podcast episode below: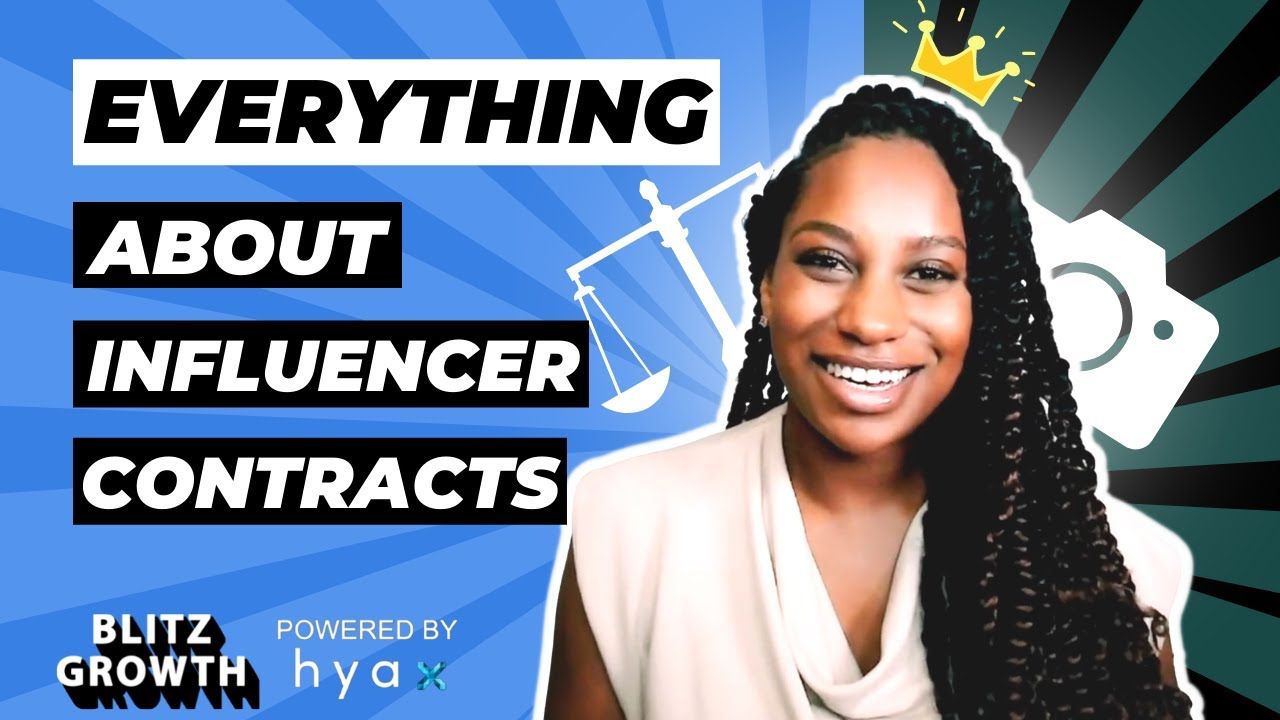 We recommend that brands team up with influencers to host giveaways. Here are some of the benefits of hosting an influencer giveaway on Instagram:
An Instagram influencer will promote your giveaway to their audience. This means that your brand can find exposure to a specific audience instantly.
When two brands collab on Instagram, it allows each brand's followers to discover the other brand.
Influencers gain a lot from hosting a giveaway regarding growth and exposure. So, they will undoubtedly promote the campaign as best they can.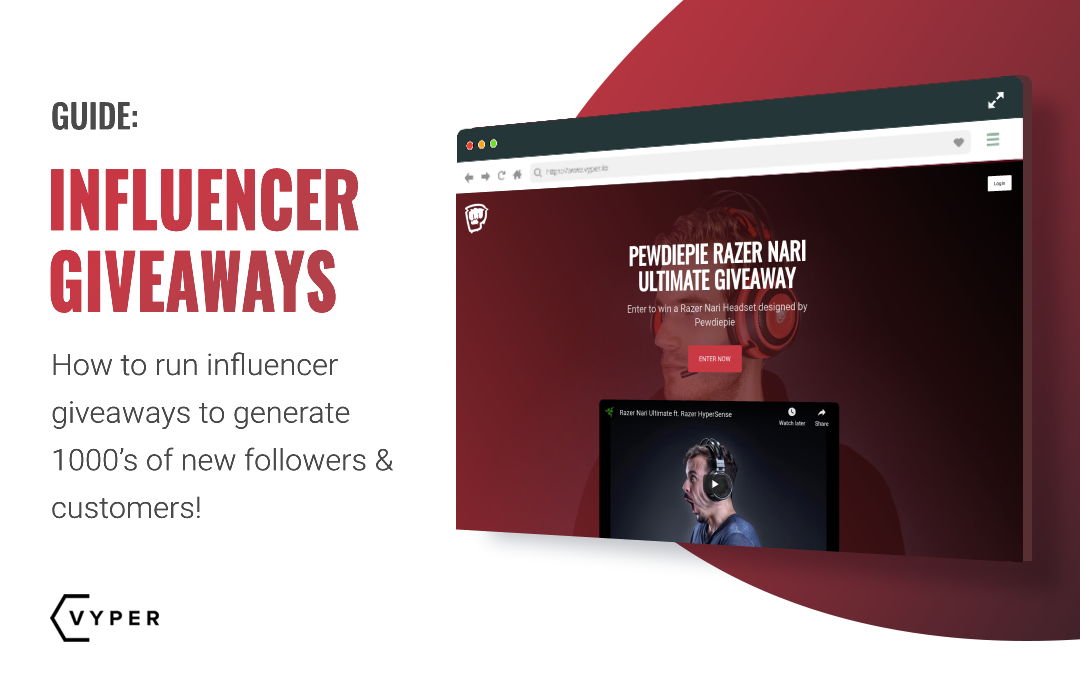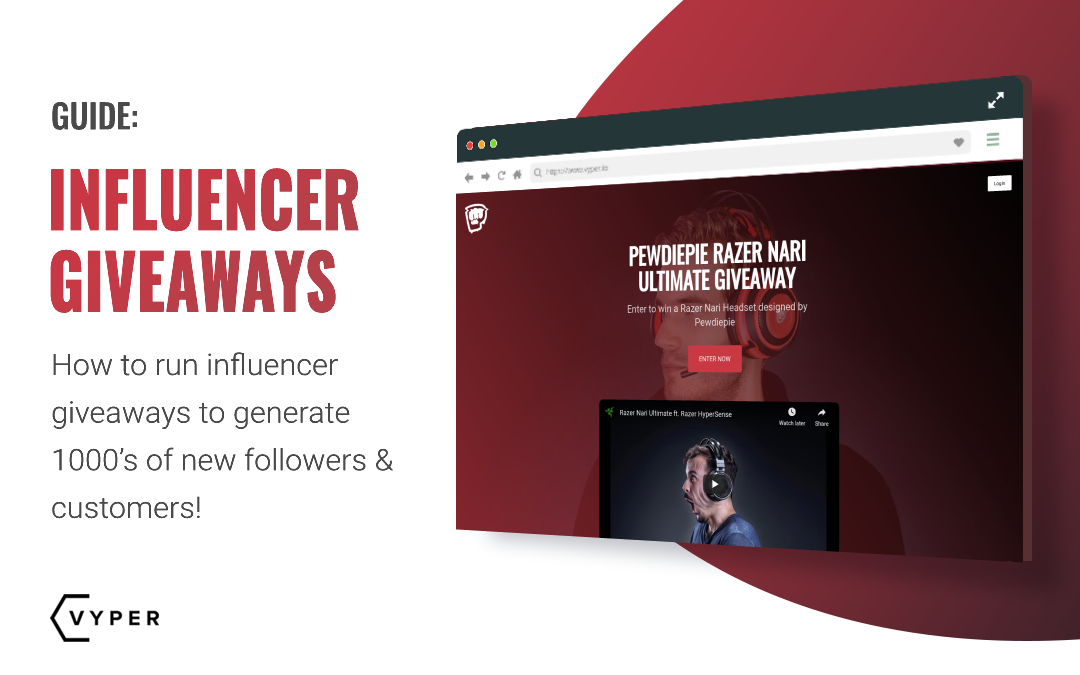 Learn more about Influencers and how you can partner with them in our complete Influencer Giveaway Guide.
Click here to learn more about Influencer Giveaways.
5. Use Instagram Stories
If you're looking to promote your business on Instagram, one of the best ways to do it is through Instagram stories.
Stories are a great way to show off your brand's personality and connect with potential customers more personally.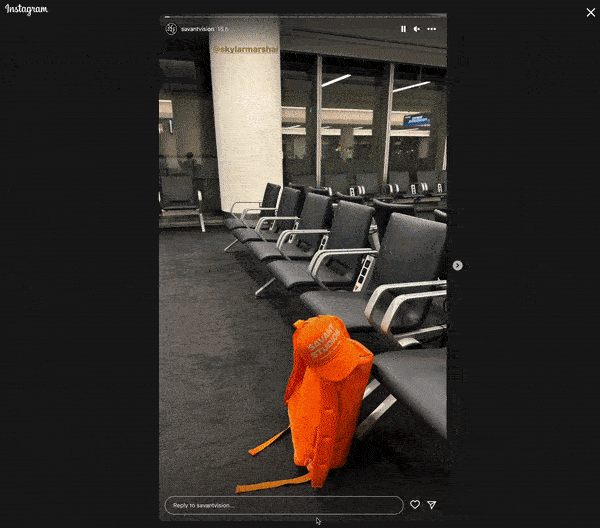 Savant Studios consistently uploads "behind the scenes" content to their stories. This gives users a unique and closer look into the brand, creating a more personal connection (between the brand and the audience).
Plus, they're incredibly easy to use! Here's how you can use Instagram stories to promote your business:
Use eye-catching visuals – Since stories are designed to be very visual, it's important to use images that will grab attention. Bright colors, interesting patterns, and creative visuals will all help to make your story stand out.
Keep it short and sweet – Unlike regular posts, which can be several paragraphs long, stories should be kept relatively short. This way, people can quickly scroll through and get the gist of what you're trying to say.
Use hashtags and mentions sparingly – Hashtags and mentions can be very useful for promoting your story, but you don't want to go overboard. A few well-placed hashtags will do the trick – any more than that will just look spammy.
Use 'calls-to-action' wisely – Calls to action can be a great way to promote your story, but only if they're done right. Make sure your call to action is clear and concise, and avoid being too pushy or sales-y.
By sharing snippets of your everyday life, you can make your followers feel like they know you and your business. Ultimately, using Instagram stories is an effective way to promote your brand and connect with your audience.

6. Upload Video Content to Reels
If you're looking to promote your brand on Instagram, creating and uploading Reels is a great way to do it.
Red Bull is a brand that loves uploading its publicity stunts to Instagram in the Reels format. Their Reels regularly surpass millions of views and make for great viral content.
Louis Vuitton uploads Reels that showcase its products. In addition, some Reels feature interviews and product presentations from their influencers.
Here are some tips for how to get started:
Decide what kind of content you want to create
Reels can be anywhere from 15 seconds to 1 minute long, so you have a lot of flexibility in terms of what you can include.
Try out the following:
You can film yourself talking about your product or service.
Give a behind-the-scenes look at your business.
Share a funny or relatable moment related to your brand.
Start Filming
Once you've decided on the content of your Reel, it's time to start filming.
If you're not used to creating video content, this may feel a bit daunting at first, but don't worry – there are plenty of resources available to help you out. 
For example, the Instagram app has a built-in editing tool that you can use to trim and splice together your footage.
Get Uploading
Finally, once you've got your Reel all ready to go, it's time to upload it! You can do this by navigating to the Reels section of the Instagram app and selecting the "Upload" option.
Once your Reel is live, be sure to promote it across your other social media channels and on your website – this will help ensure that as many people as possible see it and learn more about your brand.
7. Promote Your Instagram Profile with Your Email List
Email and social media are two essential channels for promoting your business, but they don't always work together as well as you might like.
A recent study found that only 33% of businesses share their social media content with their email subscribers.
That's a shame because there's a lot of potentials for businesses to promote their Instagram profile and content to their email list.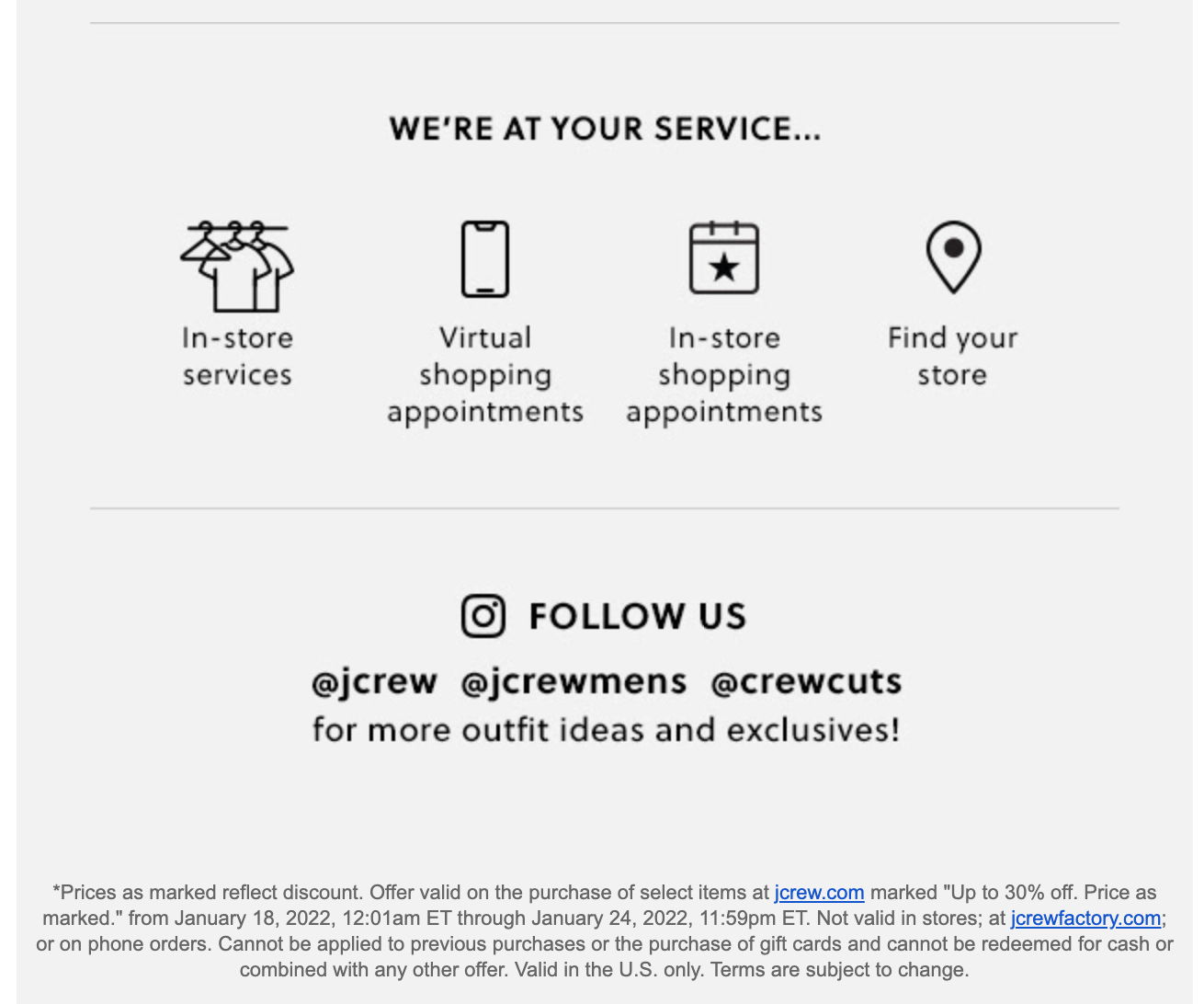 There are a few ways to do this:
You can include a link to your Instagram profile in your email signature
Add a follow button to your email template
You can also include a call-to-action in your emails, encouraging subscribers to follow you on Instagram.
Finally, you can share your latest Instagram posts directly in your emails. This is a great way to drive traffic to your profile and get more eyeballs on your content.
So if you're not already promoting your Instagram profile to your email subscribers, now is the time to start.
It's a simple and effective way to get more followers and grow your business.
Bonus: Instagram Promotion Tips From Social Media Expert Kar Brulhart
Kar Brulhart is an Instagram coach and expert who has grown her presence on the platform through Reels and with an incredible content strategy.
We have excellent tips from Kar on how you can use Instagram to promote your business. Watch the video below to learn more:
TL;DR: Promote Your Business on Instagram
Instagram is still an excellent platform for people to promote their businesses for free. You can use images, videos, and short-form Reels to build your brand on Instagram.
The platform is massive and keeps growing. Being consistent and posting exceptional, engaging content that suits your niche will help you find success on the platform.
The seven strategies in this guide are a great starting point for brands looking to promote their business for free on Instagram.
Let us know what you think about promoting your business on Instagram. Is it worth the effort?
Jack Paxton
Jack Paxton is the co-founder of VYPER, a marketing tool that helps brands build email lists, social followings, and revenue using viral giveaways, referral, and reward programs. After millions of dollars spent testing different marketing strategies at his marketing agency. He then also co-founded Hyax a fast, conversion & design-focused course and funnel builder for creators.