Having a strong social media presence is essential for all online businesses.
Why?
The answer is simple.
You will have a better chance of driving traffic from social media to your online store.
Getting to know your way around a social network will open up more advertising and marketing opportunities for your business.
So, are you ready to give social media another try? Ready to boost your social media presence?
Let's go!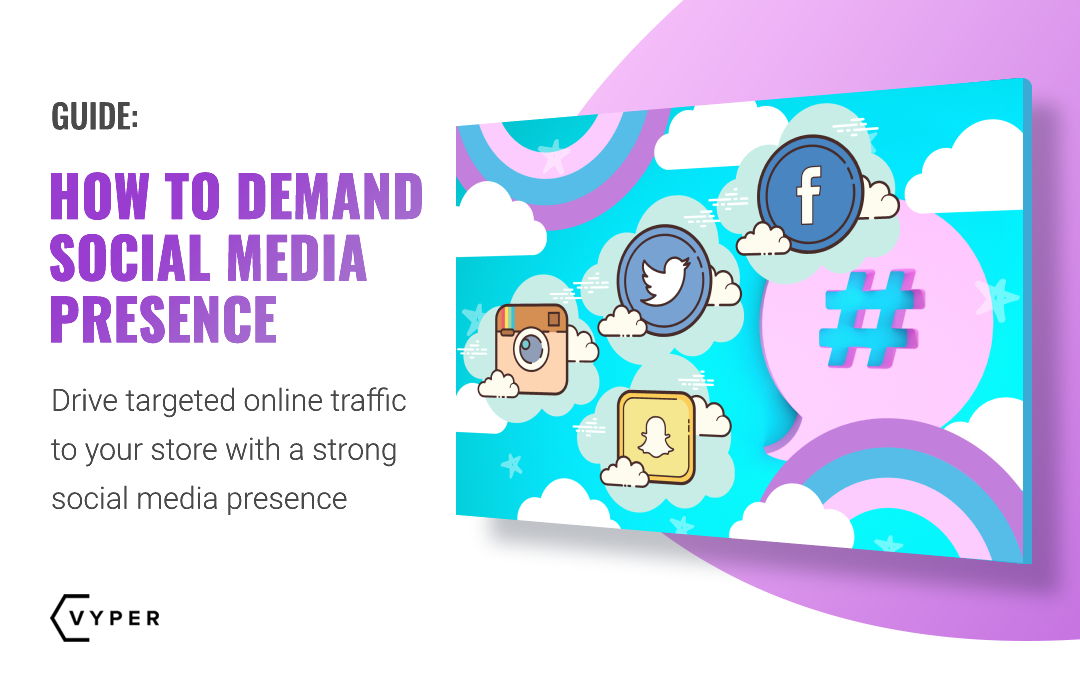 FREE DOWNLOAD: Get all Our Contest & Giveaway Marketing Guides, Checklists, and tutorials that have helped 100's of brands collect 15k+ emails in under 21 days!
Boosting Your Social Media Presence
54% of social browsers use social media to research products, which signifies the potential social media carries to reach maximum customers across the globe.
Most of us go to the internet for almost anything we need irrespective of whether we have a business on social media.
We are all in the buyer's shoes every once in a while. If the buyer's experience is analyzed better by companies, it can become easier for them to produce quality content.
Did you know?

There are a total of 3.5 billion daily active social media users, which is equal to 45% of the population.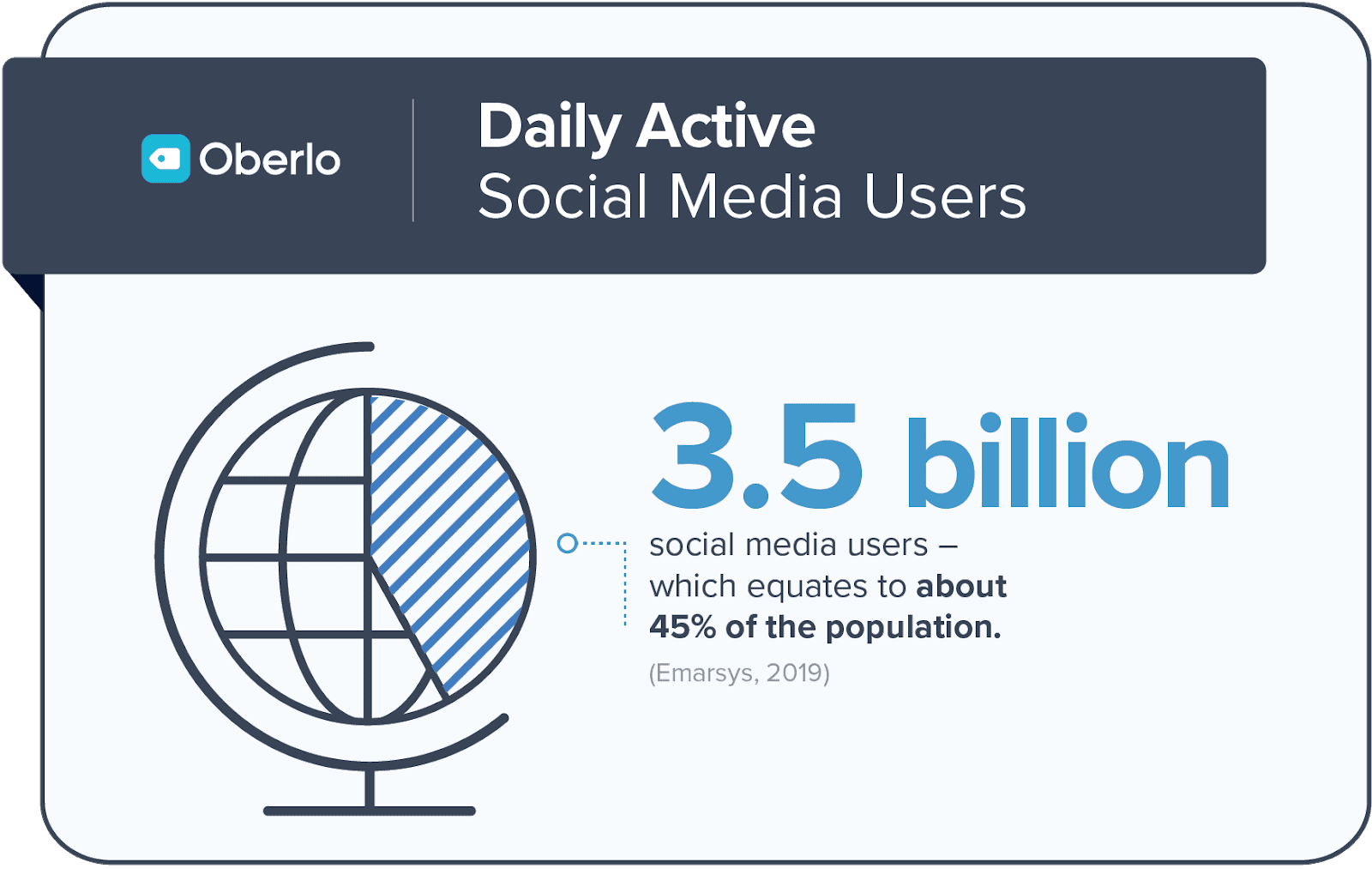 Using social media for business is a coin with two sides. It's as easy as pie but at the same time as difficult as making one for your guests.
Don't worry; we've got your back.
Here are 10 expert tips to boost your social media presence.
1. Maintain a Constant Presence
80% of success in life is just showing up.

Woody Allen
Lifeless social media channels can leave a bad impression on the viewers.
Perhaps, if you really want to care about your audience, make sure to be there when needed.
And when they don't need you, give them a reason.
Keep a note of their social media clock and figure out the right time to post on respective social media platforms.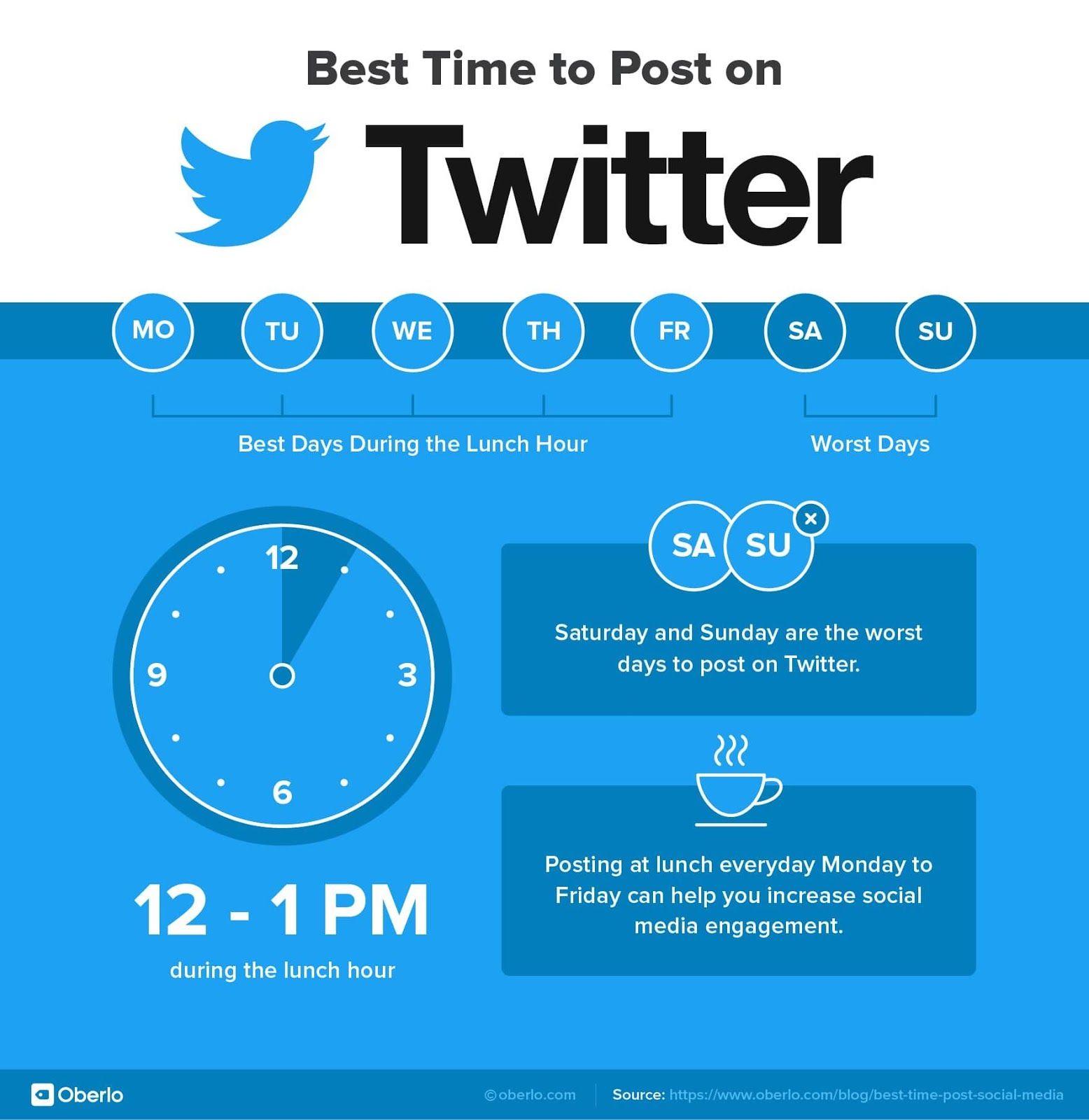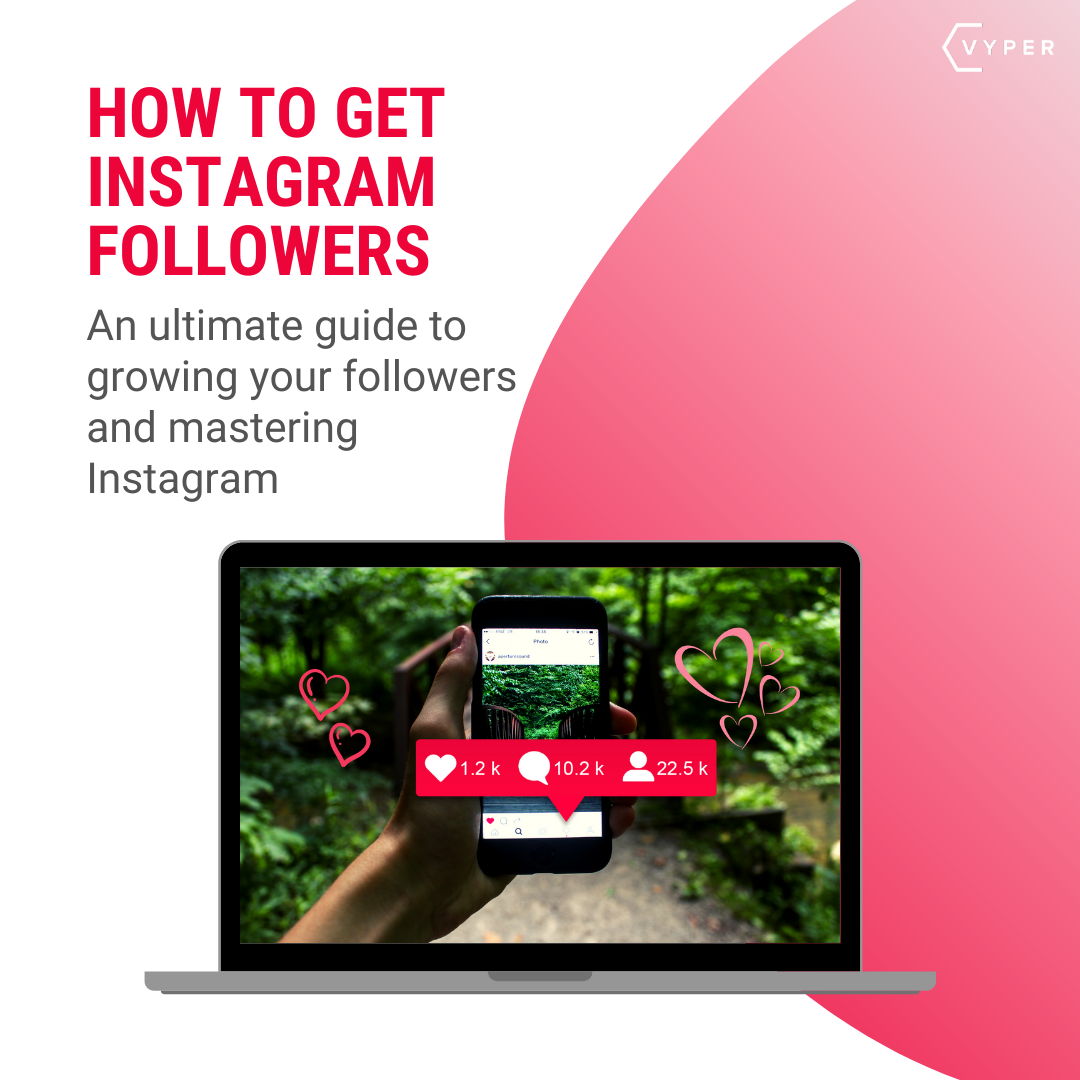 Looking for tips to grow your Instagram profile? We compiled an ultimate guide to boosting your followers on Instagram.
2. Sound like a Human
Always keep revising the fact that you are providing to humans and not machines.
The audience interacts only when the content hits them right where it should or can relate to or seek help from it.
Make your audience believe that you are one of them, and you can understand their pain points. That's when a user starts trusting a brand.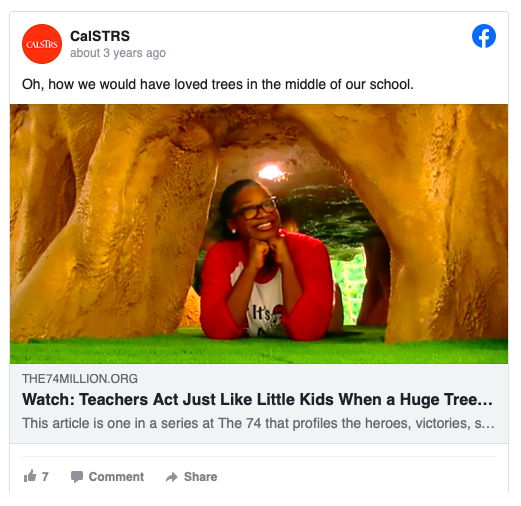 CalSTRS published an article on Facebook to ensure that its educational content has a human face and voice.
3. Keep a Consistent Voice
Social media presence for businesses can be tricky.
We understand how easy it is to get jumbled up with the information that our audience might need.
But amidst all of this, a consistent brand voice enables the audience to recognize and trust your business.
Start with creating a storyboard that can help you come up with the character of your brand. Identify what your character has to offer to their audience and especially how they communicate it.
With hundreds of ways to stand out on social media, your business should use the voice best suited to itself and the audience.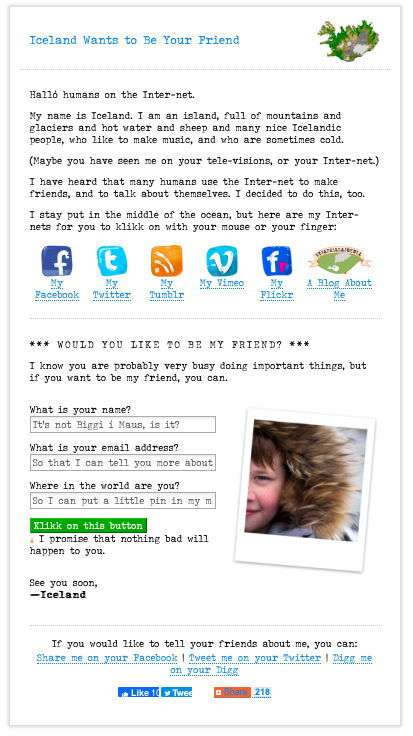 The following social media campaign maintains a friendly, conversational, and consistent tone that welcomes engagement, while not taking itself too seriously.
I'm sure this campaign can make the audience remember Iceland as a tourist destination, or it might even make them look forward to it as their next.
4. Utilize Tools to Schedule and Automate Posts
Publishing regular posts while handling the other areas of your business can make you feel imbalanced. At such times, utilizing a social media scheduling tool can benefit you in unexpected ways.
Take advantage of social media scheduling tools like SocialPilot that come with features such as bulk scheduling, social media calendar, content curation, and much more.

5. Help Before You Sell
A person always trusts a brand that genuinely helped them. Rather than just focussing on selling your product/service, give more to your audience.
Help social media users to make a decision through your experience, or with a 'how-to' video, welcome email sequences, and much more.
This might differ from business to business, but what remains common is its execution.
Don't just advertise to your audience; instead, talk to them and help them in unexpected ways.
Step into your buyer persona's shoes and make it a two-sided conversation. Tap on their pain points and witness the magic of your audience, turning into customers themselves.
Colgate's video was published before Halloween to help the ones working last minute for their Halloween costume.
With this video, Colgate didn't just advertise its product but also made sure to help its audience at the right time.
6. Look for Relationships, Not Just Followers
If you had a choice, would you go for:
10,000 followers that Don't interact with your brand
100 followers that are interested in your brand
Nobody would look forward to an audience who doesn't interact with their brand.
As important as it is to increase followers, let's not forget that your goal is to increase conversions. Seeking relationships over social media can bring a brand to a user's eye.
Wondering how to do that?
Always tag and mention people you refer to in your social media posts.
Never hesitate to start conversations with your audience.
Reply to comments with a comment and not just a mere like.
Always answer questions or queries.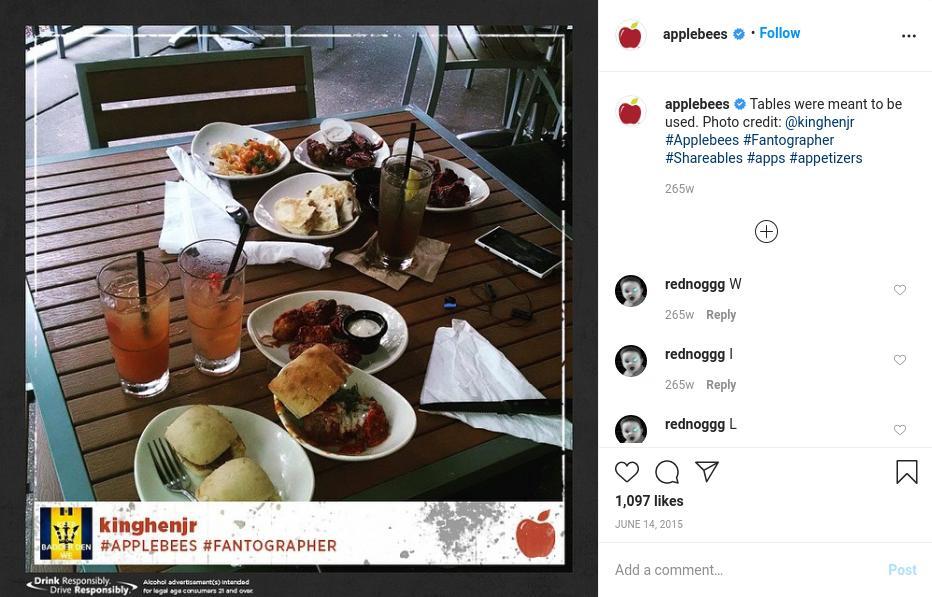 Applebees used their Instagram account to share audience-generated content with the hashtag #fantographer and effectively built relationships with its audience.
7. Engage People with What They Really Want to See
Think of a post that made you stop scrolling for a few seconds. Those few seconds can create a massive impact on the user.
Now think over how your business can possibly make that impact on a user.
Ask yourself what your business can give to your audience to make them want to reach out to you even in the future.
To stand out on social media, you have to do more than just talk about your product/service. Solve your audience's problems and surprise them with awe-inspiring content that they can relate to.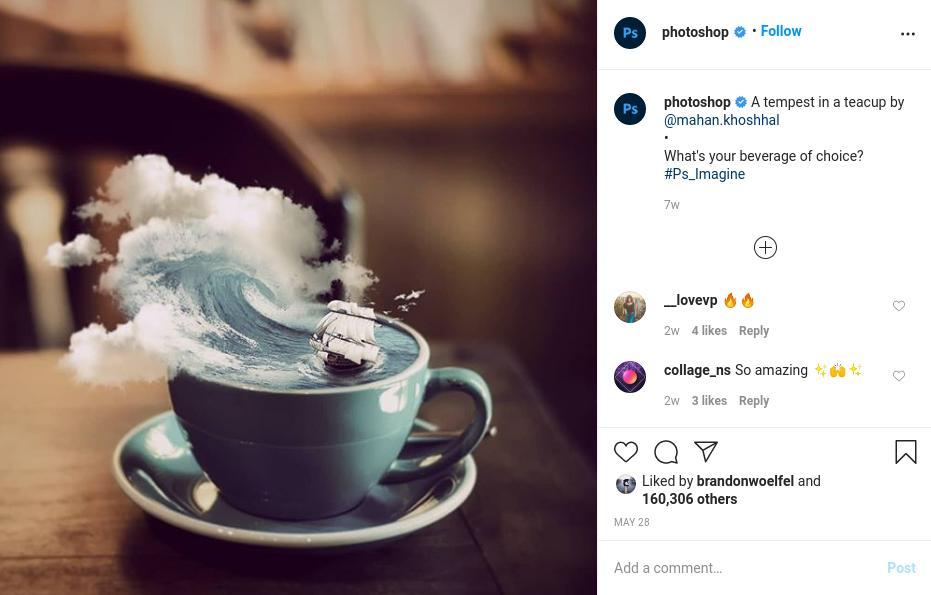 Photoshop shared a beautiful design on their Instagram Profile. We can also notice the fact that the creative is from a fellow Photoshop user.
Creatives like this will definitely make the designer audience take a glance and might even encourage designers to engage with them on social media.
8. Integrate Visual Elements
Imagine you are working remotely and are on a short break from your work, or on your way to work, you won't mind scrolling through social media for a few minutes.
A content piece to impact you in those few minutes should be well-formed and targeted. And that is where visual content comes in place.
If you have a 15-minute journey to work, you might not read a '10-minute read' article; instead, you will go for a visual that delivers the same amount of information.
Humans tend to engage more with visual content on social media at so many stages in their regular day.
9. Rise with the Trend
Social media works on trends, and that is what keeps it interesting all the time.
When on social media, staying up to date with the trends is a bonus point for online businesses.
Trends on social media carry a huge audience with it, and your business might never want to miss on potential like that.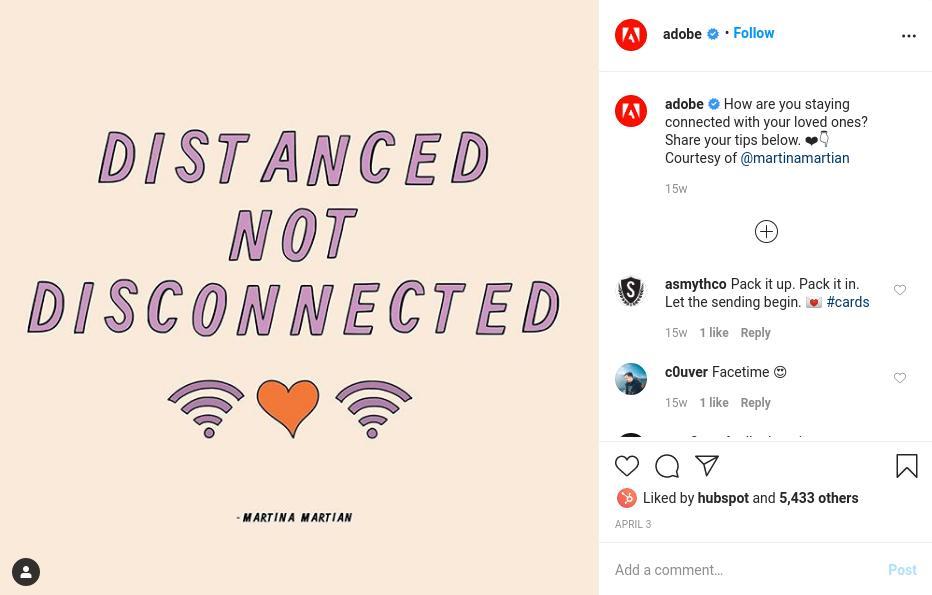 Adobe addressed "social distancing" by sharing a clever quote with the hope of inspiring their audience. This positivity is the kind of value that social media users enjoy.
Staying up to date with the trends doesn't only grow your audience, it also helps you illustrate your brand personality.
10. Don't Be Afraid to Invest
Social media is a place where your business can never stop growing. If you are up to date with all the social media guidelines, you might want to take a step further.
Investing in social media platforms with the right tools and content can accelerate your potential growth.
Paid social media advertising comes with a list of benefits:
Reach your targeted audience
Suits any budget
Better Return on Investment (ROI)
Track results in real-time
Get detailed analytics
Build a community
Apart from sponsored ads on social media, there are other segments to invest, such as paid influencer marketing. This segment can help you gain your audience's trust more quickly than ever.
Social Media Tips

Let's take you through handpicked ways on how to get started with Social media for your business.
Bonus – Social Media Marketing Tips
We have 5 bonus tips on how your business can get started with social media marketing. The goal should be to build an effective online presence through social media.
If you are new to this, try to research as much as you can before you get started. This way you will have an idea of what lies ahead.
1. Initiate with a Plan
When you decide to start using social media for your business, it might seem tempting to dive right in and start posting. However, you don't want to end up out there in the digital market without a plan.
Like your other business strategies, social media can also do wonders when utilized with a strategic plan.
Pen down the goals that you want your business to achieve through social media and conclude with how to achieve them.
Some businesses are using social media to increase their awareness, and some might use it to increase their sales.
Figuring out what exactly your company is looking for can help generate targeted content for your audience.
If it's your first time creating a social media strategy, consider the help of a social media mentor to avoid beginner's mistakes.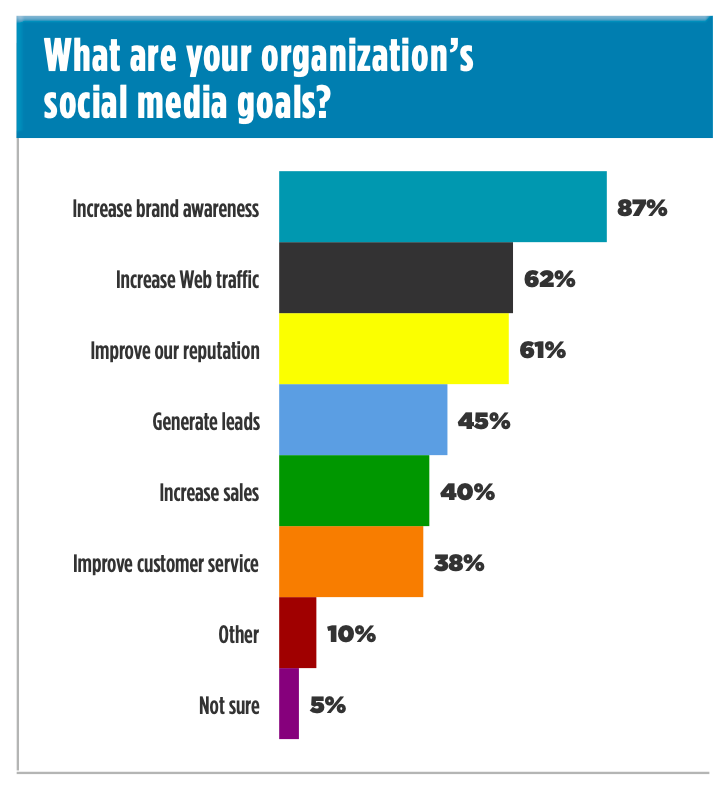 Setting such goals for your social media presence can kick your marketing pedals just right. This might also give you answers to what, how, and when to post for maximum user engagement.
2. Select the Right Platforms
Each social network has different perks for different businesses. The key lies in understanding the nature of social media for your business.
Let's take an example.
Twitter is known for its real-time updates and shorter content material, while Pinterest and Instagram are popular for visual content.
LinkedIn, on the other hand, is a professional networking platform but has been recently used by businesses to interact with other businesses.
Make the right choice for your business and prepare content that can boost your business on each platform.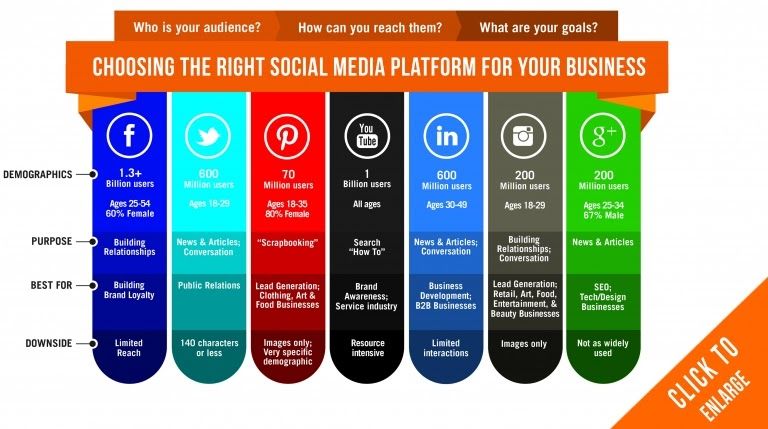 Pro Tip

Deciding if your audience uses a desktop or mobile device can also benefit in choosing the right social media platforms for your business.
3. Figure out Your Audience
Remember, your target audience can never be "everyone." The more you understand your target audience, the easier it will be for you to provide them with exceptional content.
Direct your market message to the ones who can make the most of your product/service.
Pen down a list of typical demographic segments and describe your target audience. Go knee-deep and figure out your audience in every term possible.
Gender
Age group
Occupation
Key Interests
Geographical Area
Getting an idea of your target audience will help you decide what type of content can boost your social media presence.
4. Quality Over Quantity, Always
If you look at the quantity of content that marketers post on social media each day, you will be left astonished. From small to large businesses, everybody is continuously working on their social media content.
Amidst the competition, what can your business do to stand out?
Instead of trying to achieve more, let's focus on achieving the most. Work on content that provides value to the audience and not just your social media profile.
Give more time to create less content.
Yes, you read that right!
Content that has your time invested in it will eventually target the audience better than your usual posts. Your audient might not want to know more, but to be understood more.
5. Use the Right Tools
All pumped up to execute your social media strategy?
As much as a social media strategy, the right social media tools to measure your plans' success are needed.
When you can maximize your social media efforts and improve on what's not working for you, why take the traditional way of social media management!
To keep track of how your strategies are working out with the audience on social media, the right analytics tools can be really beneficial. Most social media platforms have built-in analytics tools, but one can never get enough of knowing their audience.
Well, that's just the tip of the social media iceberg.
Bonus: Pinterest Marketing Strategies with Craig Lewis
Believe it or not, there are brands that use Pinterest to build website traffic and increase revenue. You too can build an online presence on Pinterest!
We spoke to Craig Lewis, an approved Pinterest Partner. He shared with us his tactics for initiating growth, sales, and engagement on Pinterest.
Watch the full interview below:
Bonus: 11 Marketing Inspirations To Improve Social Media Presence
Looking for more strategies to boost your social media presence? We have another excellent post with 11 powerful ways to improve social media presence.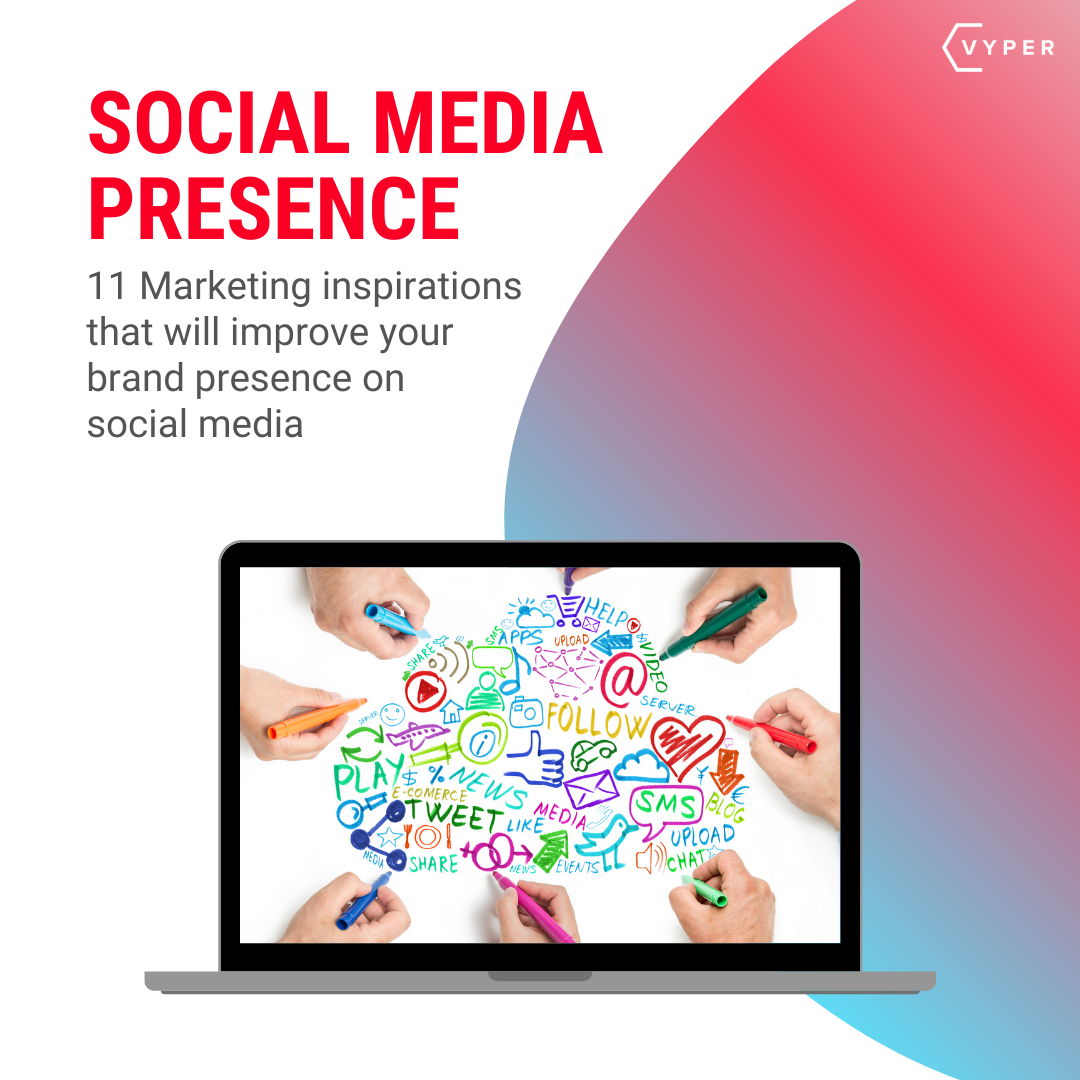 TL;DR
Effectively using social media for online businesses isn't rocket science. With a few guidelines followed that can tell you what to do and when to do, you are good to go. Just keep a note of small strategies as well as manoeuvers and work on it every single day.
Yes, every single day!
Always keep analyzing your metrics and make sure you are on the right track in reference to your goals. If you are just beginning to use social media for your business, be patient.
Positive outcomes aren't always a step ahead, and sometimes it requires time and effort. Use your initial weeks and experiment on what is working for you and what is not.
Maintaining a social media presence requires consistent efforts, and if you can make those efforts every day, you are already way ahead of the game.
Did you enjoy the social media tips that were shared in this article? Do you have more tips of your own to share? Let us know in the comments below.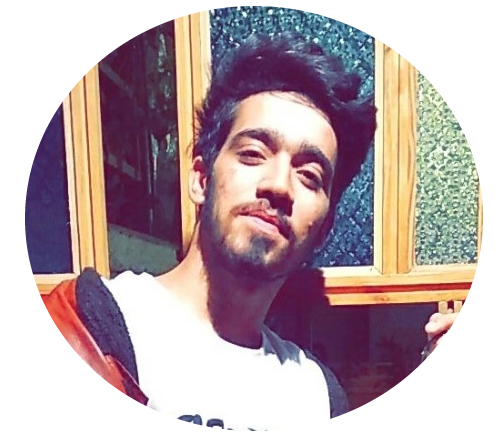 About the Author

Surya is an SEO Strategist at SocialPilot. He often looks out for new strategies to optimize the content. He is a problem solver by nature, a mountain person to the core, and music calms the chaos in him. Feel free to ping him on Facebook or connect with him on LinkedIn
Jack Paxton
Jack Paxton is the co-founder of VYPER, a marketing tool that helps brands build email lists, social followings, and revenue using viral giveaways, referral, and reward programs. After millions of dollars spent testing different marketing strategies at his marketing agency. He then also co-founded Hyax a fast, conversion & design-focused course and funnel builder for creators.