After spending $150m on paid ads, running 1,000s of viral campaigns, and starting SaaS & eCommerce businesses of our own, here's what we've learned 
✓ Double your eCommerce store's growth with our best guide above, no spam.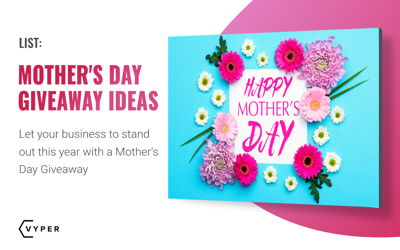 It can be challenging to get your Mother's Day promos to stand out. A Mother's Day Giveaway can be just what your business needs this year.
CREATE A FREE VYPER ACCOUNT!
Create viral giveaways, competitive contests, sharable campaigns, and engaging referral programs.