Successful brands and massive YouTube channels regularly host YouTube Giveaways.
The reason is clear – YouTube Giveaways build subscribers, views, followers, and more.
Many of the major YouTube channels that you watch have previously found subscribers through giveaways.
These giveaways have helped them generate thousands of views, subscribers, revenue from ads, and followers, which led to huge even bigger sponsorship deals.
The scale and income generated by the top YouTube channel even challenge the most famous Instagram celebs.
So, if you're a new channel looking to get discovered or an established channel looking for that extra boost in subscribers and views, then this YouTube Giveaway guide is for you!
Let's go!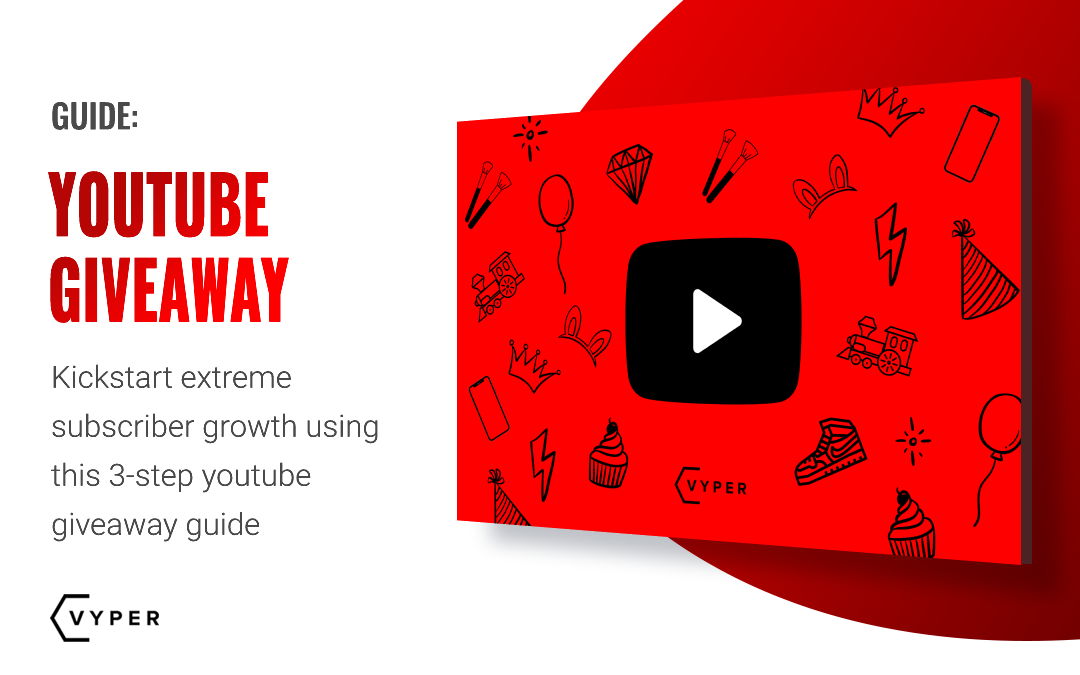 FREE DOWNLOAD: Get all Our Contest & Giveaway Marketing Guides, Checklists, and tutorials that have helped 100's of brands collect 15k+ emails in under 21 days!
Hosting a YouTube Giveaway
So many brands and influencers host YouTube giveaways. It actually turns into a popular trend among creators.
However, you don't have to host a giveaway just to "in with the cool kids." Giveaways can be very beneficial to those who host them.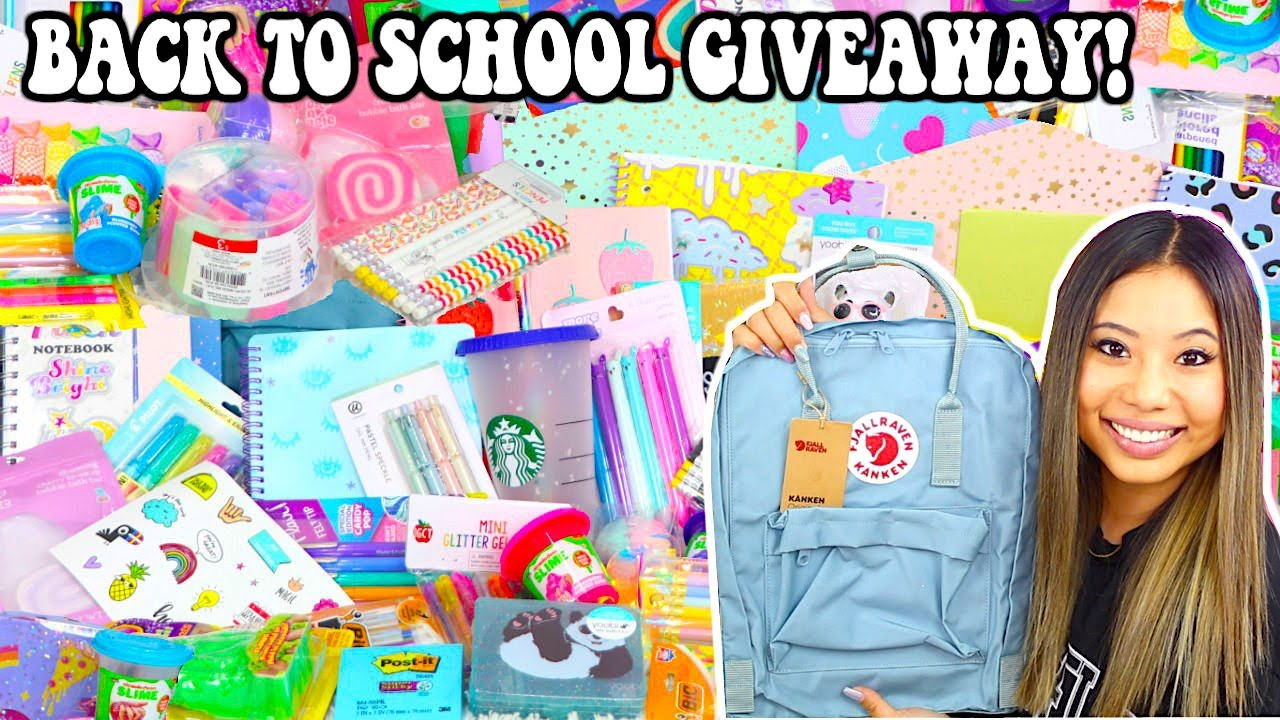 Don't worry. We'll get into the benefits of a Youtube Giveaway in the sections to come. For now, let's focus on how to run a Youtube Giveaway.
Here is our 3-Step guide to hosting your very own YouTube Giveaway:
Set a Goal for Your Giveaway
Choose an Awesome Prize
Launching Your YouTube Giveaway
STEP 1: Set a Goal for Your Giveaway
YouTube giveaways may seem very random. As if they are just a piece of content for the channel.
The thing is, this is far from the truth.
In most cases, influencers and brands that host YouTube giveaways are trying to achieve something.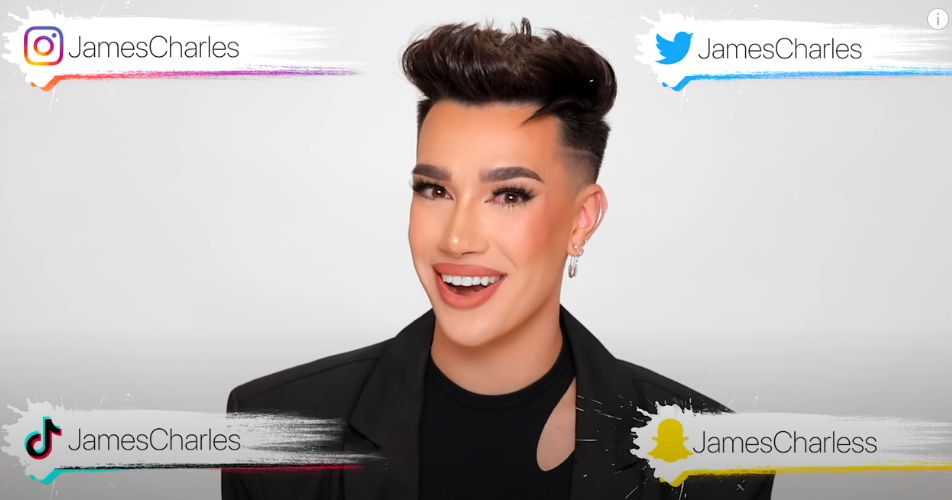 Some of the most common goals for YouTube giveaways are:
Build your channel's subscribers
Increase views on a specific video
Getting current/new subscribers to follow you on social media
Boost website traffic
Promote a brand or product launch
Increase in exposure and engagement
Give something back to your subscribers
It's recommended that you spend some time thinking about what you would like to get out of your giveaway. Then you can set a goal.
Once you have your goal, then you can carefully structure your giveaway to achieve that goal.
Here are some examples:
Build Your Channel's Subscribers
Subscribers and views are hot commodities on YouTube. You can use your giveaway to grow your subscribers directly.
Create an entry method that requires users to subscribe to your channel to enter your giveaway.
Let viewers know that they can enter your giveaway by subscribing to your channel. You can mention this in the giveaway video, or in the description box (like the example below).

Increase Views on a Specific Video
There are a few ways to go about this. You can create a dedicated video just for your giveaway (like the one above).
People will have to watch that video to see what's being given away. They can also watch the video for more info, like how to enter and the giveaway closing date.
Alternatively, you can use "Bonus Actions" to get people to watch your video.
Hitting Multiple Goals with Bonus Actions
When you set up a YouTube giveaway with VYPER, you can use the Bonus Action feature to allow entrants to complete additional tasks.
You can then reward them with bonus points or prizes for completing those tasks.
Bonus Action Examples:
Watch this video and earn 100 points
Follow us on Facebook – 50 points
Like this post on Instagram – 100 points
So, if getting subscribers is your primary goal and views is your secondary goal, then you can set up your giveaway like this:
"Subscribe to our channel to enter! Earn points towards a bonus prize by watching our videos and engaging with us on socials."
The giveaway below perfectly demonstrates the power of VYPER's Bonus Actions feature.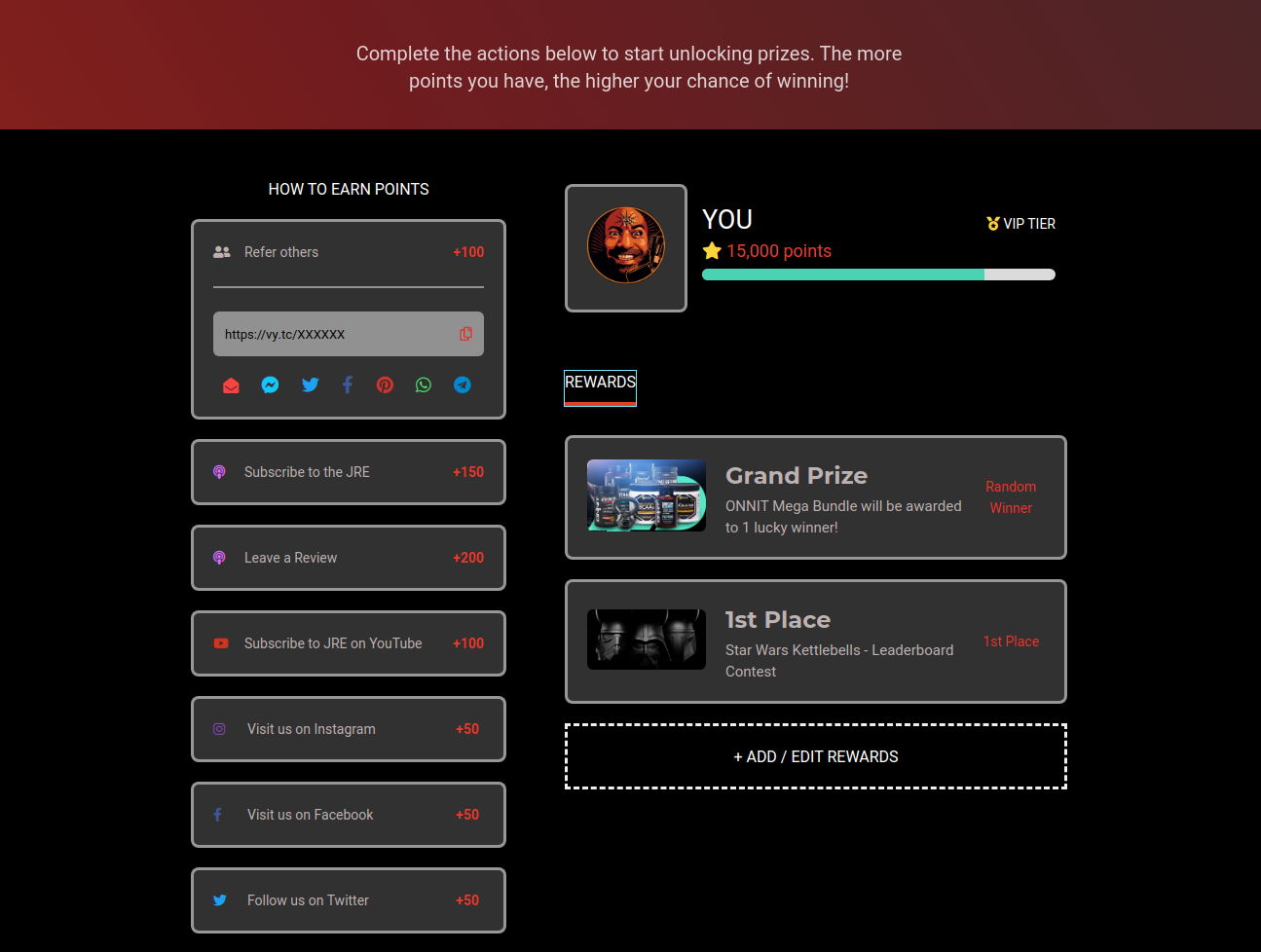 Click here to view a live demo of the JRE Giveaway.
The grand prize for the giveaway above will be selected at random. This giveaway is also set up to include a bonus prize.
Entrants can compete to win this prize by completing bonus actions and earning points. The person with the most points wins!
This is an excellent system for using your giveaway to achieve multiple goals (new social media followers, app downloads, and more).
1 Tweet, 3 Goals – Typical Gamer
YouTube streamer Typical Gamer (TG) is known for his epic daily Fortnite streams. He recently held a small and simple Fortnite Giveaway.
The winner of his giveaway will receive a Fortnite Founder's Pack. A limited-edition pack of exclusive skins, wraps, and other items.
To enter, users had to:
Follow TG on Twitter – Increase in social media followers
Retweet the giveaway tweet – Increase in social media engagement
Subscribe to TG on YouTube – Increase in channel subscribers
It's important to note that Typical Gamer almost exclusively plays Fortnite, and his audience is mostly made up of other Fortnite players.
So, a Fortnite Giveaway that includes exclusive skins and other unique items will ideally attract his target audience. His giveaway will generate high quality leads in the form of like-minded followers and subscribers.

STEP 2: Choose an Awesome Prize
The most attractive part of a YouTube giveaway is the Prize. It really is a case of "all eyes on the prize!"
An exceptional prize will help to attract more people to your giveaway.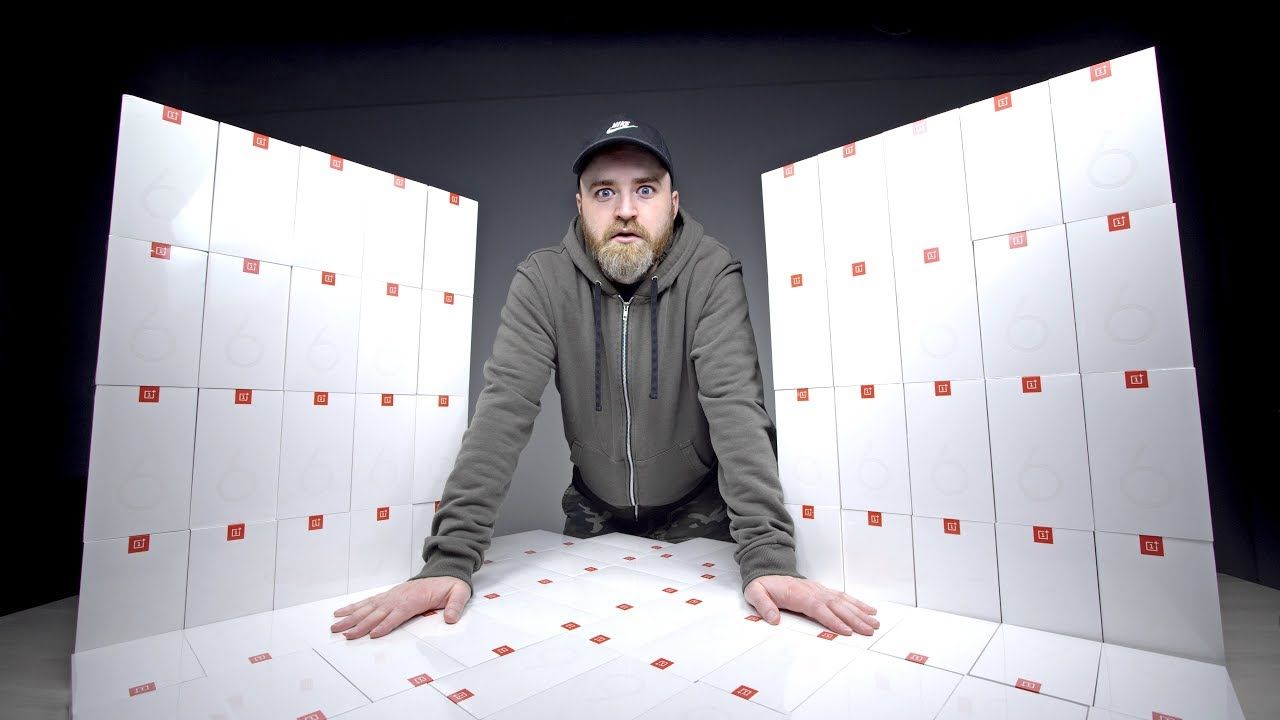 Should you do what Lew (pictured above) from Unbox Therapy did and give away 106 smartphones?
This prize is insane and ridiculous, which makes it the perfect prize to attract a broader audience!

Just look at those views! Nearly 15 million.
But before you start smartphone shopping, there is one crucial factor you should consider first.
The Untold Truth About Choosing an Insane Prize
Hosting a massive smartphone giveaway will bring in a broader audience and give your brand much-needed exposure.
However, how much of that audience matches your brand's target audience? Will these giveaway entrants have any interest in your brand? Or are they just here to win a smartphone?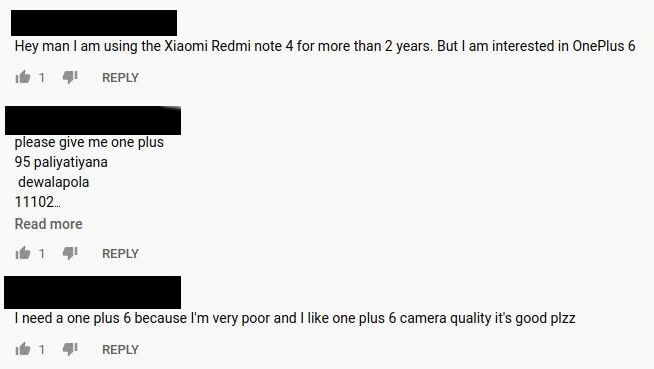 The significant risk of running a giveaway with insane prizes, like a bunch of smartphones, is that the giveaway can easily generate a huge amount of low-quality leads.
This means that you will have to use your resources to market your brand to a large group of people with not much interest in what you have to offer.
Solution – It's always best to choose a prize that will attract your target audience.
Remember that Typical Gamer Fortnite Giveaway we mentioned earlier?
His core audience is Fortnite gamers. So, a giveaway prize that includes rare and exclusive skins, gliders, and wraps will ideally appeal to Fortnite players.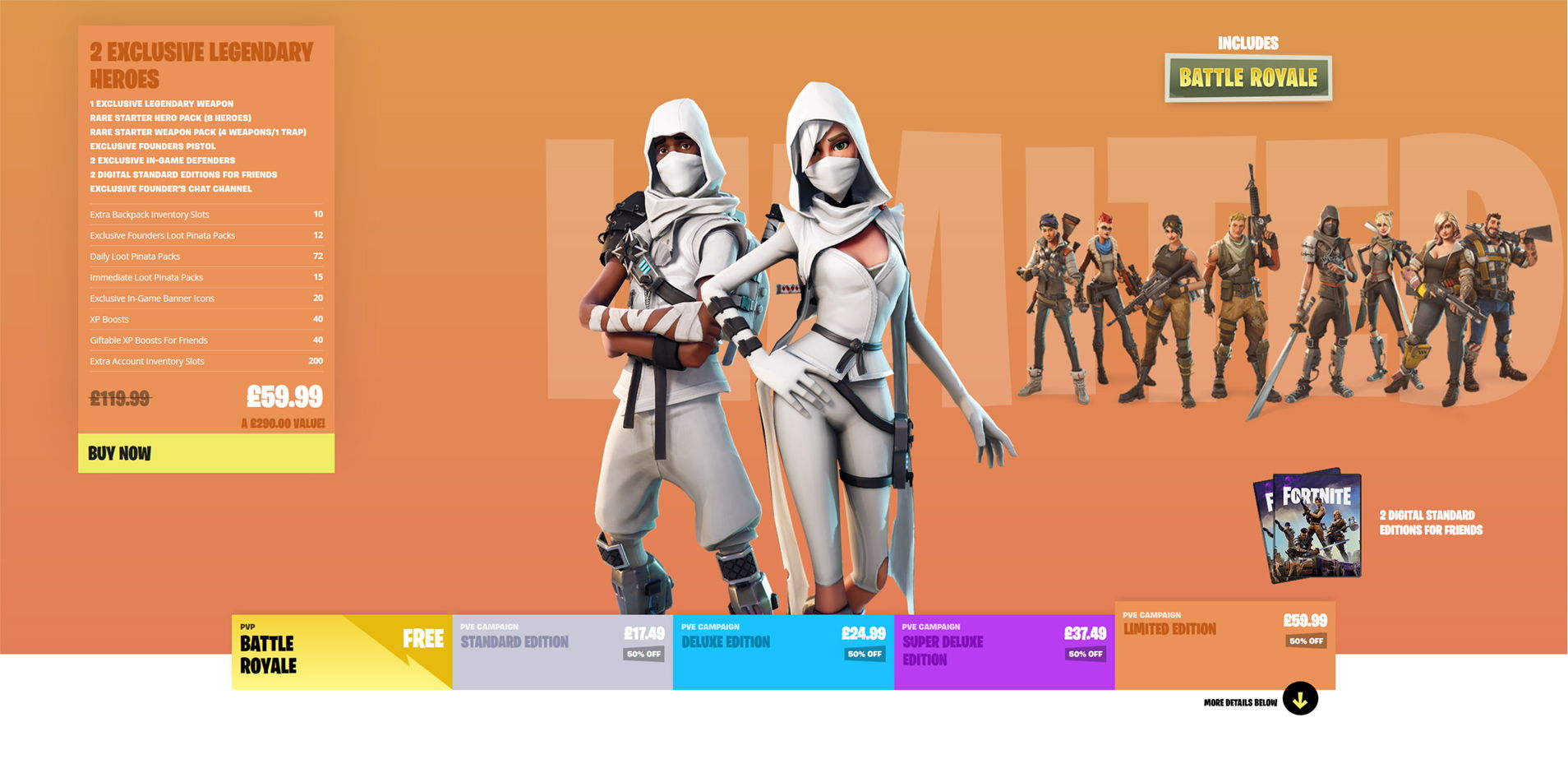 Looking for a suitable prize for your YouTube giveaway? Read on for more giveaway ideas!
VYPER Giveaway Prize Ideas
Here at VYPER, we always try our best to create excellent giveaway ideas for our readers, subscribers, and clients.
In doing so, we managed to create a ton of live giveaway demos that you can view right now.
Here are a few handpicked giveaway prize ideas that are sure to inspire your next campaign:
JRE Giveaway

The prize for our Demo JRE Giveaway is a massive bundle from ONNIT. The bundle includes supplements, weights, apparel, and fitness programs.
ONNIT is a long time sponsor of the JRE podcast. Listeners know the brand well and appreciate their products.
Offering an ONNIT bundle is an excellent opportunity to attract more subscribers/listeners or redirect old ones to Joe Rogan's socials to follow him there.
Click here to view a live demo of the JRE Giveaway.
Pewdiepie Giveaway

The prize for our Demo Pewdiepie Giveaway is a Razer Nari gaming headset. It's a special edition Pewdiepie headset, which he wears in all his videos.
There's also more prizes in the form of Pewdiepie merch store discounts.
Pewdiepie merch and headsets are prizes that will most likely attract fans of the popular streamer.
Click here to view a live demo of the Pewdiepie Razer Giveaway.
WW Giveaway

The prize for our Demo Weight Watchers Giveaway is a Fitbit Versa. Entrants can also perform Bonus Actions to stand a chance at winning Weight Watchers Cookbooks and Memberships.
A fitness smartwatch, healthy recipes, and WW memberships are excellent prizes that can attract a substantial crowd of people looking to live healthily.
This is the exact audience that WW will want to attract with their giveaway.
Click here to view a live demo of the Weight Watchers Giveaway.
Petco Giveaway

The prize for our Demo Pet Giveaway is a massive bundle from PETCO. The bundle consists of pet toys, treats, and more.
A fun pet photo contest with great prizes for pets will easily attract eager pet owners.
Eager pet owners are the perfect target audience for a brand like Petco. Ideal for brands that like running a contest.
Click here to view a live demo of the Petco Dress-Up Contest.
Once you have a fantastic prize that can attract the right audience to your giveaway, the next step will be to launch and promote your YouTube Giveaway.

STEP 3: Launching Your YouTube Giveaway
ITS GIVEAWAY TIME!!!
Now comes the fun part. Getting the world to notice your giveaway!
The first and most obvious step to launching and promoting your giveaway is to upload a video to YouTube.
Creating a Giveaway Video for YouTube
Your YouTube Giveaway video must have all the necessary information so that users who discover your giveaway can instantly enter.
You can use the YouTube Giveaway checklist below to make sure your giveaway launch video is complete before you publish:
Thumbnail
Product
Be Unique
Include the specifics

Contest dates
Who can enter
How to enter
How a winner will be chosen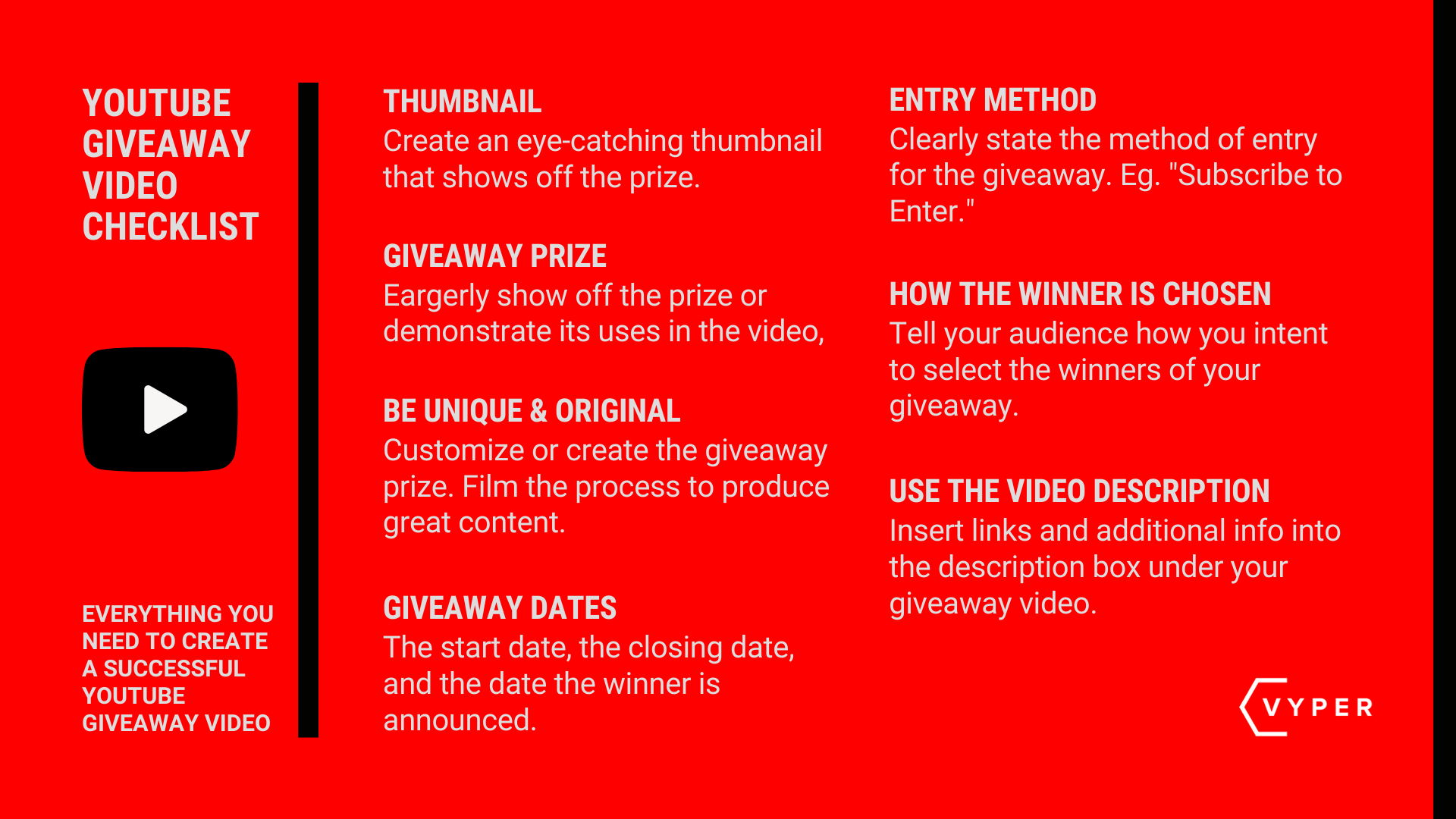 1. Create an eye-catching thumbnail:
You can include the giveaway prize, your brand logo, and fancy text.
You can even include the date. However, most people leave out the date because they want viewers to watch the video to find out more.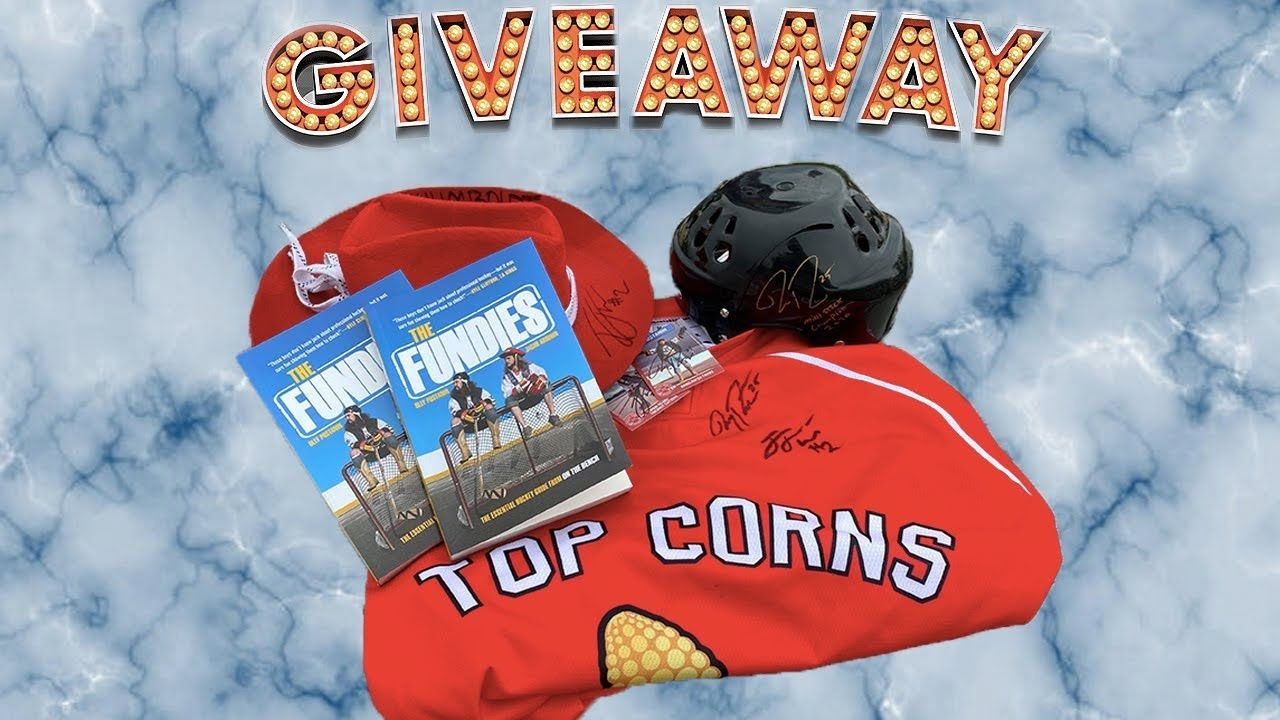 This is an excellent strategy – Only include just enough information in the thumbnail to get people to watch the video to learn more about entering your giveaway.
2. Show off the prize in your video:
As mentioned earlier, people are most attracted to your prize. So make sure to show off the prize in the best way possible.
You can offer real-world use examples for your prize in your video.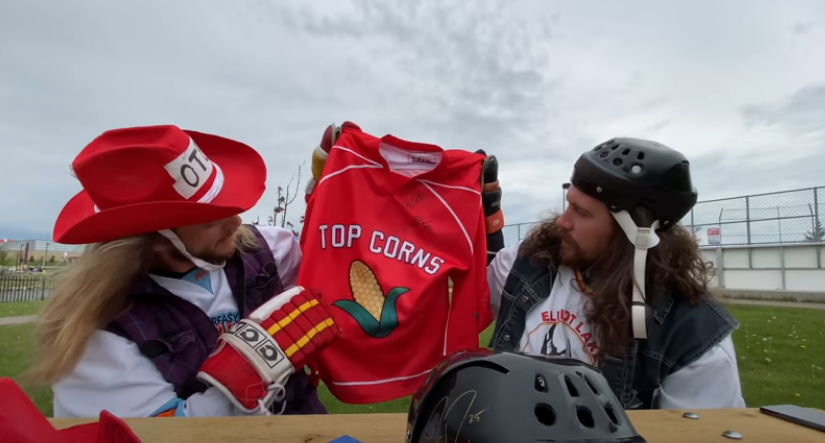 For example, if your prize is a makeup set (YouTube Makeup Giveaway), you can use that same makeup set to show off a few different makeup styles.
Such a video can demonstrate the quality and value of the product, in this case, the makeup. You can then include this video in your giveaway video.
If your prize is clothing, then you (or a model) can wear the prize. If you are giving away tech, you can demo or review the device before announcing the giveaway.
There are more creative ways to giveaway tech. We get into that in the section below.
3. Be creative and unique
With so many new smartphone giveaways, it can be challenging for your brand to stand out from the rest.
One fix for this would be to get a little more creative with your giveaway to be more exciting and unique.
Here are two examples of unique "custom" smartphone giveaways:
Jerry Rig Everything – 50 iPhone and 50 Pocophone F2 Pro Giveaway
ZHC – 100 Custom iPhone Giveaway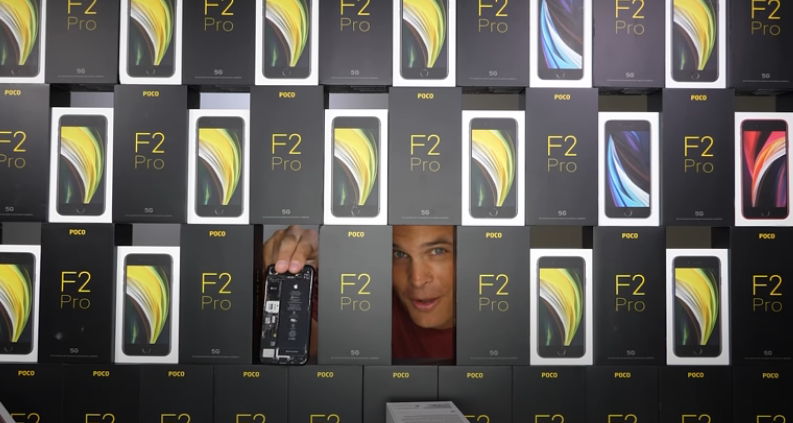 Zack from Jerry Rig Everything held a 100 smartphone giveaway. The unique part of his giveaway was the additional phone skins that he applied to each smartphone.
The winners of this giveaway will receive a nice additional accessory with their phone instead of just getting a regular iPhone.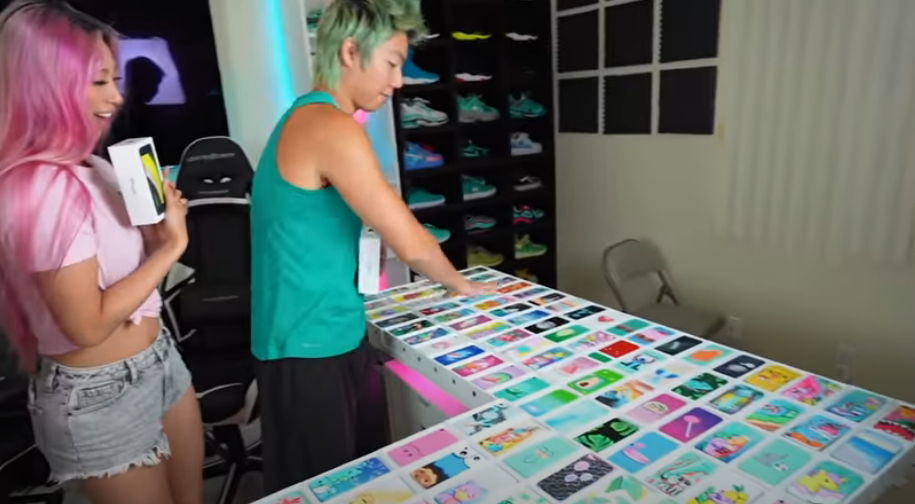 Another Zack, Zachary Hsieh, famously known for his channel ZHC, often hosts exciting iPhone giveaways.
His giveaways are unique because of the custom artwork he and other celebrities create on the back of the iPhones.
Announcing the winner of a YouTube giveaway can be done on social media, a website, or on your YouTube channel. You can use the giveaway winner announcement as an opportunity to publish a unique video on your channel.
4. Include all important specifics & info
Always include crucial details of the giveaway in your video.
Users had to follow Jerry Rig Everything and Dbrand on Twitter and Instagram to enter the 100 Smartphone Giveaway.
Zack simply told his viewers to do so and displayed the account names to follow.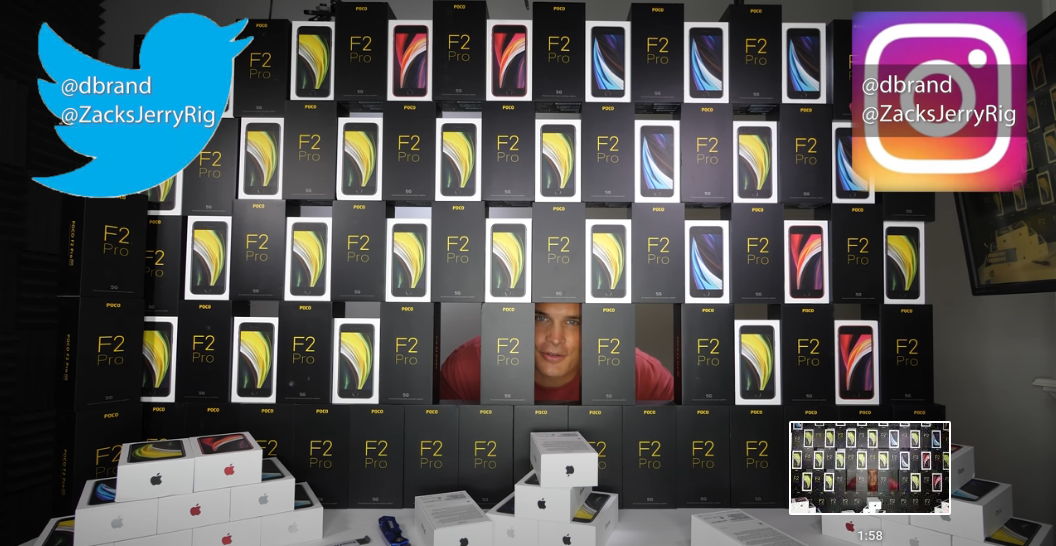 If it is too much information and text to display in your video, then you can include the info in the video's description.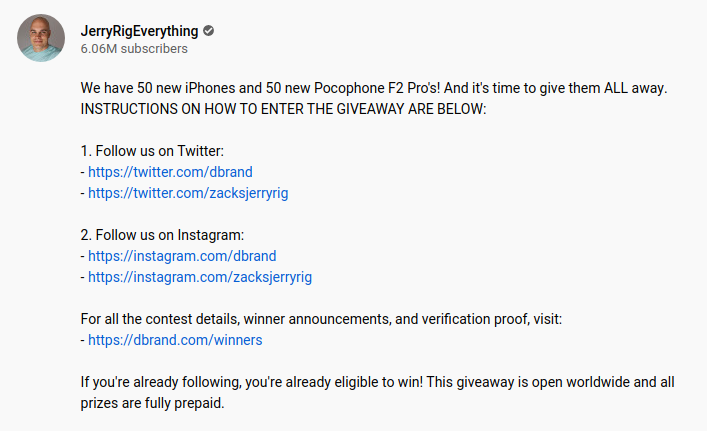 This is perfect if you want to insert a link to the website that is hosting the giveaway.
In the screenshot above, Zack includes a link to Dbrand's website. This is where users can view all the giveaway winners, closing date, and Ts and Cs.
Here's a checklist of vital info to include in your giveaway video:
Giveaway dates – Start date and giveaway closing date.
Who can enter – Is the giveaway only open to people over the age of 18? Can people in other countries take part in this giveaway?
How to enter – Clearly state the giveaway entry method. For example, "Subscribe to enter" or "Visit our website to enter."
How and when a winner will be chosen – Let your audience know that you will pick a winner at random. Also, include the date the winner will be announced. You can also include how you intend to deliver the prize if you wish.
Promoting your YouTube Giveaway
Sure your YouTube Giveaway promotion efforts can begin and end with a single high-quality video upload on your channel.
However, if you want to really boost the results of your campaign, then you will need to promote the giveaway on other channels as well.
Here are a few places where you can share your giveaway for maximum exposure:
Email
Social Media
Blog
Influencers
Partners
Podcast
Email
If you are a brand with an already active email list, then you can simply send out an email to your subscribers to ask them to enter your giveaway.
You can send them emails at the start of the giveaway, during (Only 10 days left to enter!), and after (And the Winner is… Thank you for entering).
Giveaway emails have a decent open rate, which makes this a great opportunity to direct subscribers to your website or YouTube channel.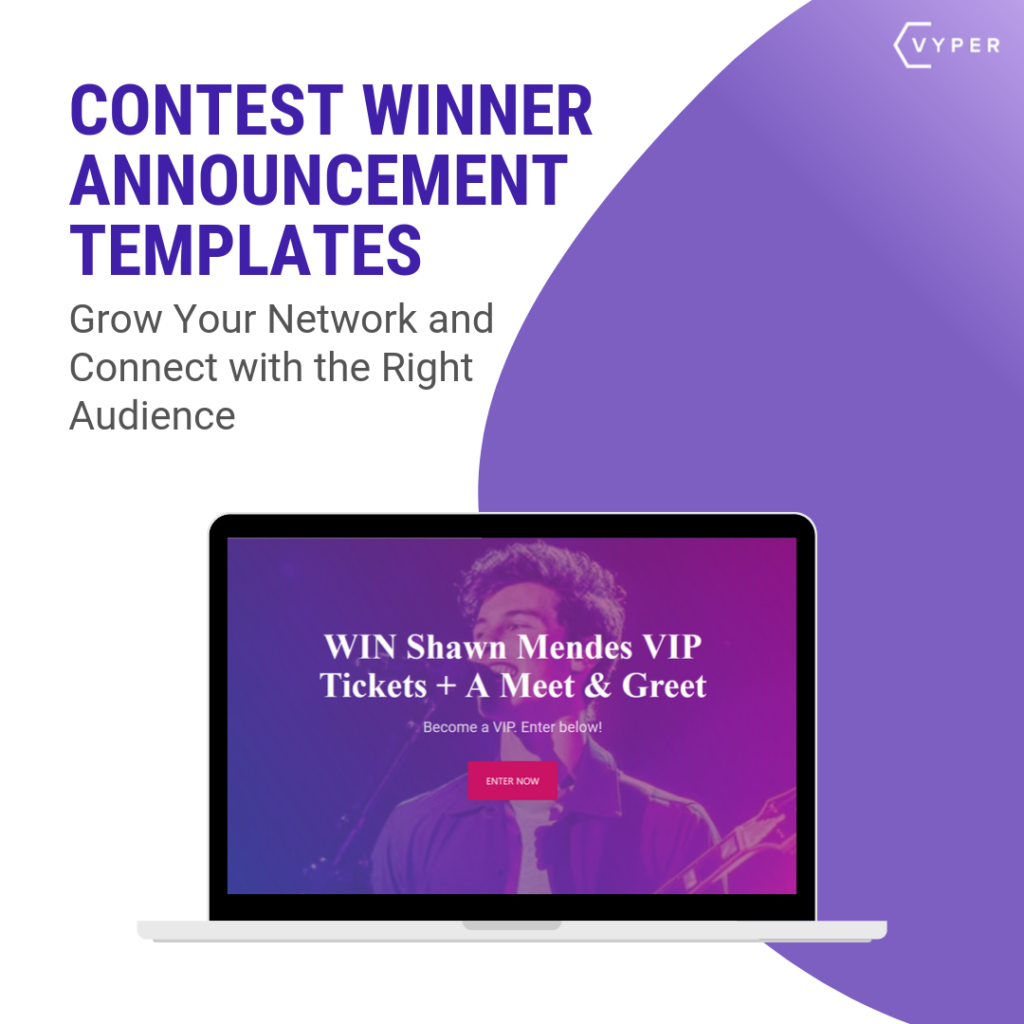 Want to know more about promoting your giveaway with email marketing?
Social Media
Most YouTubers use giveaways to grow their social media channels. So, it makes perfect sense for them to promote those giveaways on the very same social networks.
The Jerry Rig Everything smartphone giveaway (mentioned earlier) is a perfect example of this.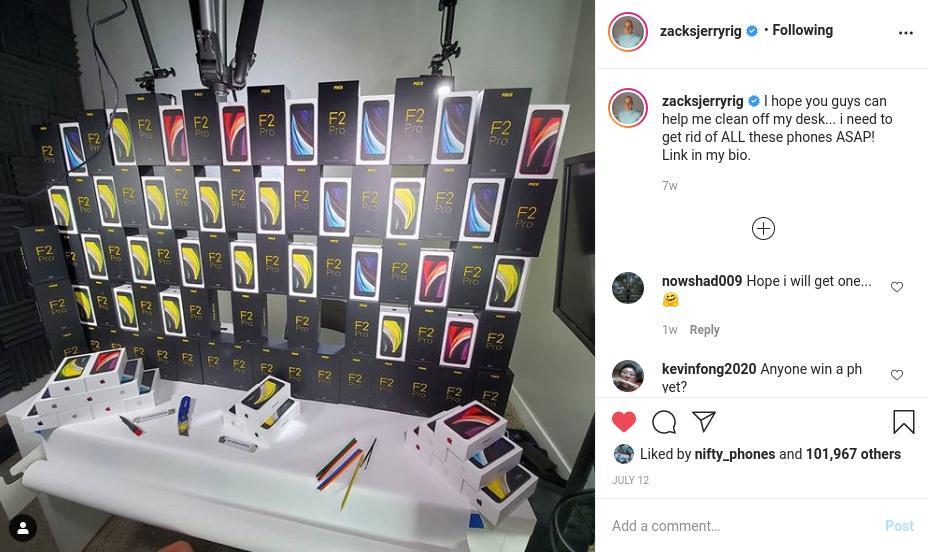 Apart from uploading a giveaway video on YouTube, Zack also uploaded a "behind the scenes" image to his Instagram account.
Chances are, a huge Instagram audience will discover this post and will head over to Zack's YouTube channel so they can subscribe to enter.
Blog
If you or your sponsor has a website, then you can create a blog post or a dedicated page for your giveaway.
This way, you can include as much information as possible regarding your giveaway.
Again, the Jerry Rig Everything smartphone giveaway does this well. Their channel sponsor Dbrand has a dedicated giveaway page setup.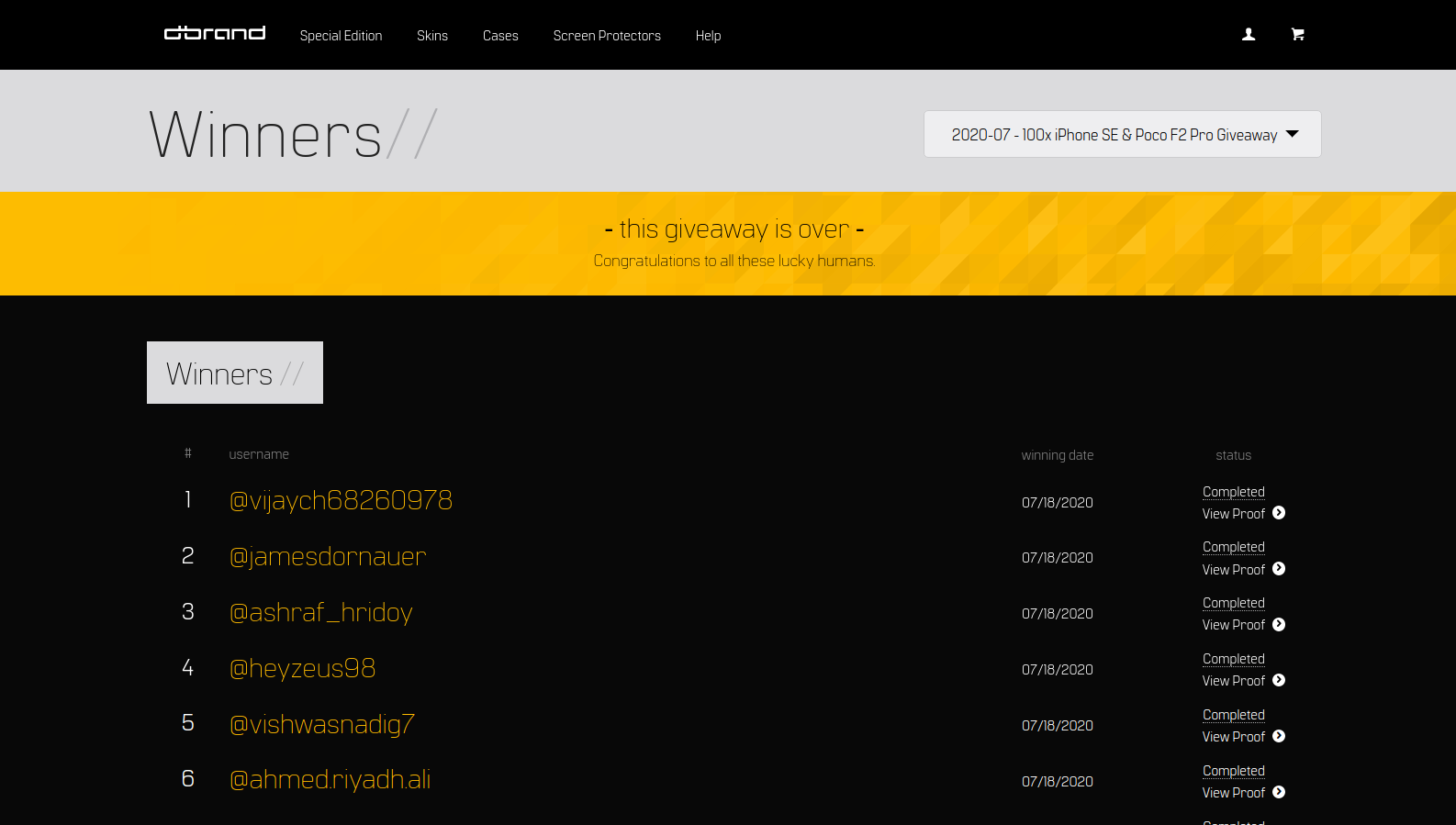 The page also includes a FAQ section, as well as laws rules and regulations. Using a page like this is also an excellent place to provide users with the giveaway rules or terms of service.
The benefit of having such a page is that you can direct website traffic to your YouTube Giveaway.
Influencers
YouTube plays a massive role in Influencer marketing. Brands often strategically place their products in the hands of influential channels that have millions of subscribers.
This allows all of those subscribers to discover new brands or products by viewing their favorite influencer's videos on YouTube.
You can also give your YouTube Giveaway a massive boost in exposure by teaming up with an influencer.

Click here to view a live demo of an Influencer Giveaway.
A perfect scenario would be a company like Razer partnering with Pewdiepie to host a YouTube Giveaway.
Razer is a channel sponsor that can increase exposure, email signups, and social media followers with a single giveaway hosted by Pewdiepie on his YouTube channel.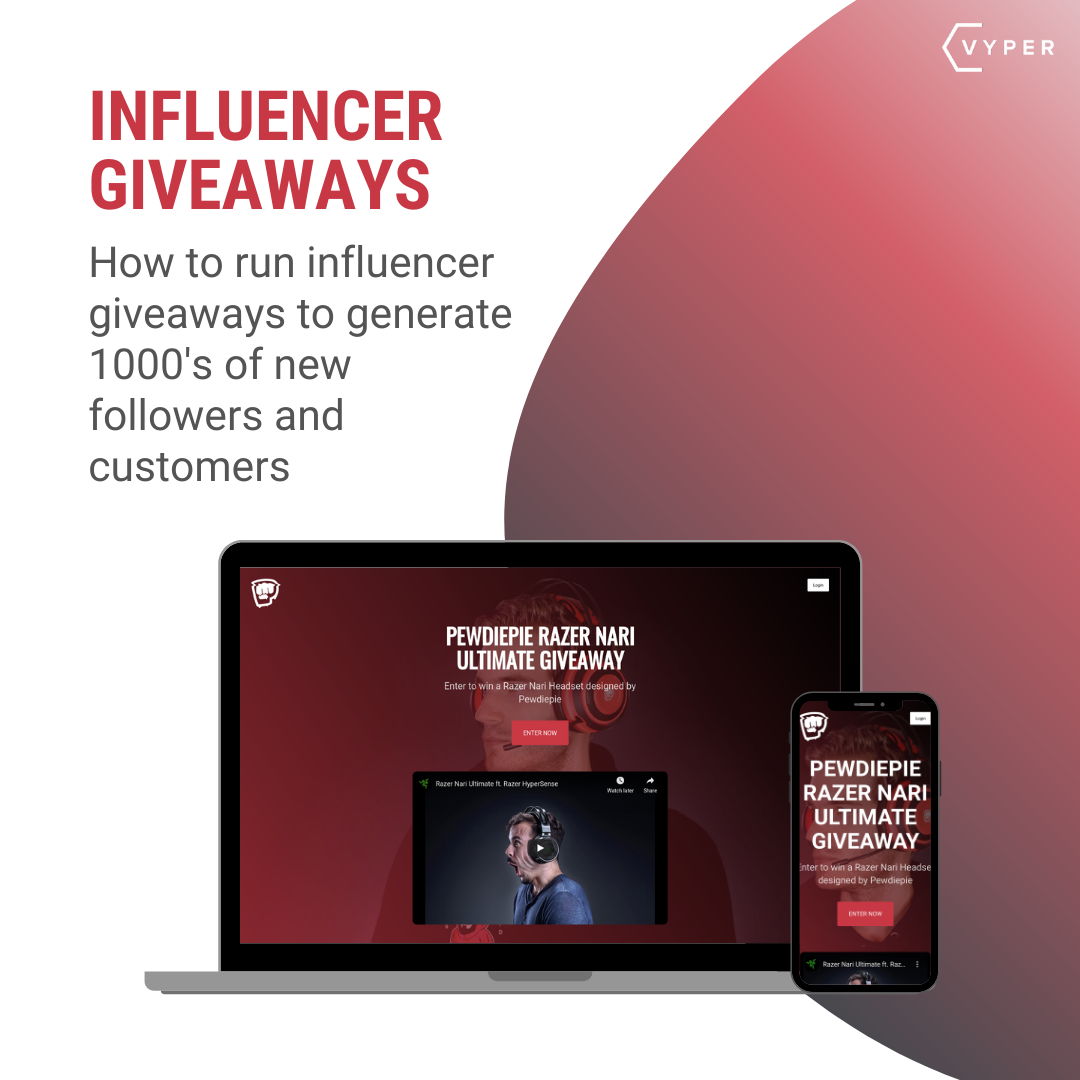 Want to learn more about Influencer Marketing and Influencer Giveaways? We have an in-depth post that's filled with tons of influencer giveaway examples.
Partners
Partnering up with a brand similar to yours to host a giveaway has its benefits. They include:
Teaming up with someone with experience in giveaways
Getting help from another brand to promote your giveaway
Increasing the size of your giveaway
Two or more partner brands on one giveaway mean that you can all combine your resources to produce one massive giveaway.
The bigger the giveaway, the bigger the results!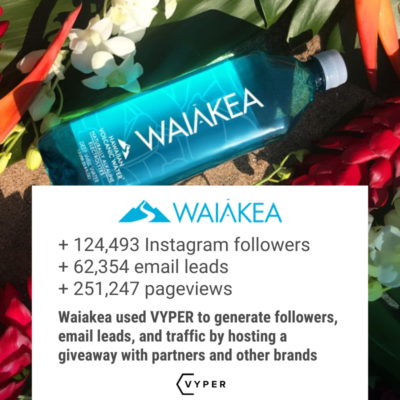 Waiakea hosted a partner giveaway that brought in massive results.
Click here to learn more about their giveaway.
Podcast
Podcasts have become increasingly popular of late. They are considered to be an excellent form of marketing.
You can further promote your giveaway on your podcast or someone else's podcast.
For example, go on as a guest on a popular podcast within your niche. Then promote your YouTube Giveaway.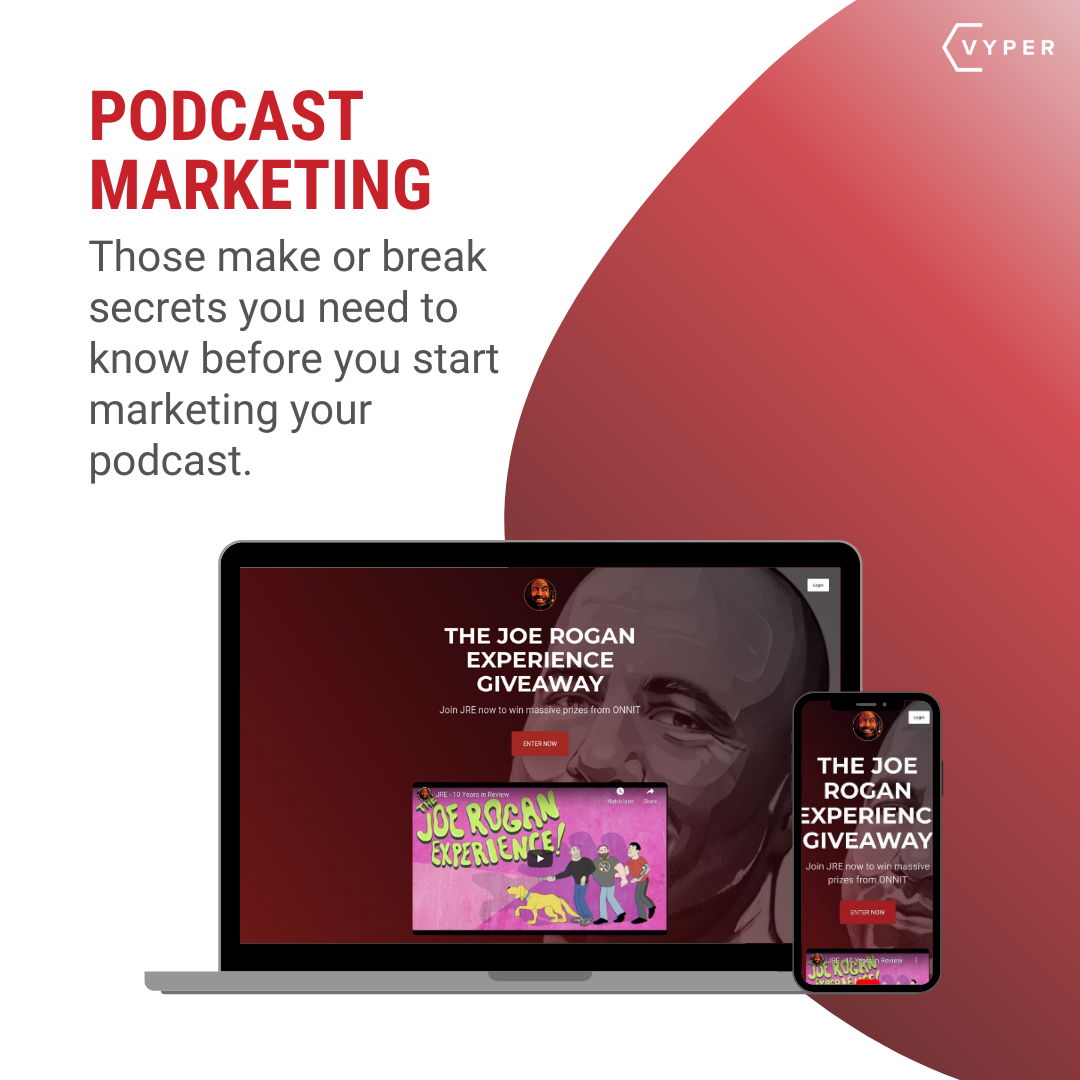 We have an in-depth post on podcast marketing that highlights the benefits of being a guest on a podcast.
YouTube Giveaway Examples
We analyzed a few YouTube Giveaways and found some interesting details that we are willing to share with you.
We hope that the key takeaways from these giveaways will inspire your next giveaway.
Untied Hawaii Sneaker Giveaway
Untied Hawaii hosted a simple sneaker unboxing and giveaway on his channel.
We liked how he included two separate giveaways into a single video. He also called the prize sponsor (in the video) to confirm the entry method.
Another aspect of this giveaway that we liked was the instructions in the video description.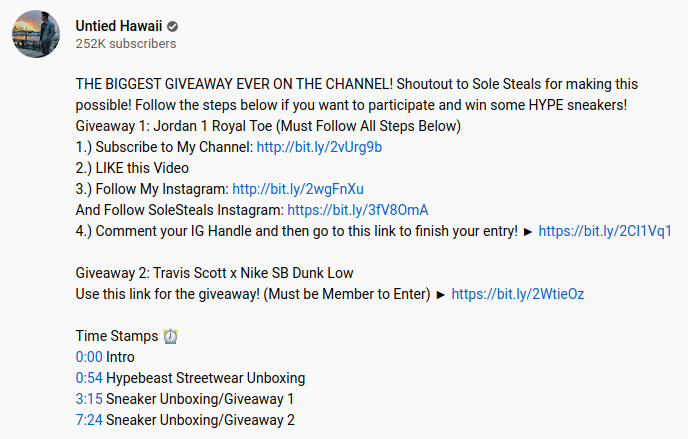 The instructions are clear and neatly formatted with links to the accounts that need to be followed to gain entry.
On Giveaway 2, there's a link that takes you to the sponsor's website. They created a dedicated page on their website for this giveaway.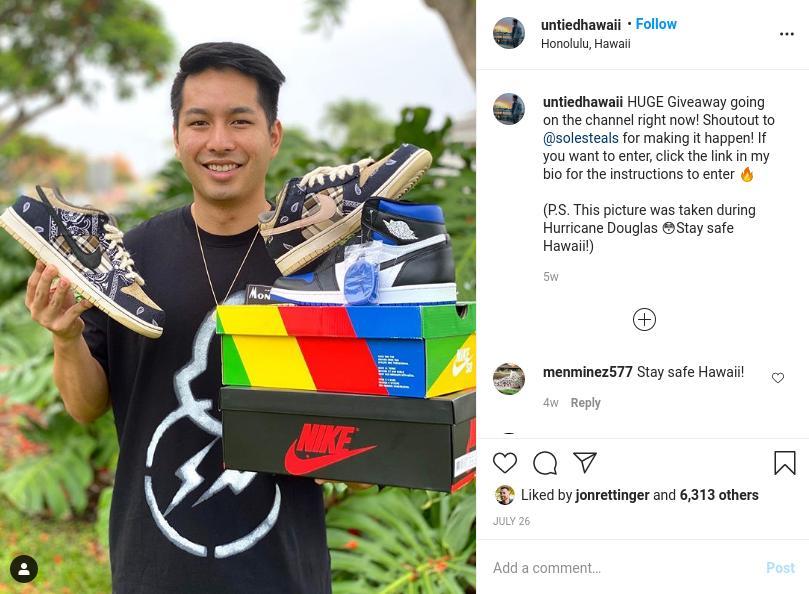 Key Takeaways:
Two giveaways in one video.
Clear instruction in the video description.
Dedicated landing page on the sponsor's website. This will help them to collect emails as well.
Paige Koren Makeup Giveaway
This is a bit of an unusual yet interesting giveaway video. There are a few interesting things we can learn from this video.
Paige created a makeup vlog that is focused on her organizing her unused and unopen products.
She goes through each product to determine which one she will keep and which she will give away. She also gives mini reviews and opinions on each product.
At the end of the video, she packs away all the products that she is giving away in a box and lets the viewer know how they can enter.

Paige aims to achieve multiple goals with her giveaway, which is why she also has instructions in the description box below the video.
Key Takeaways:
A Vlog that turned into a giveaway.
The giveaway is a unique bundle of various skincare and makeup products.
This giveaway aims to boost both YouTube subscribers and Instagram followers.
ZHC Custom Nintendo Giveaway
Another ZHC Giveaway! This time it's Nintendo Switches.
We love the way Zach makes every giveaway his own by taking the time to customize the giveaway prizes.
The process might seem long and intense, but it does make for awesome content!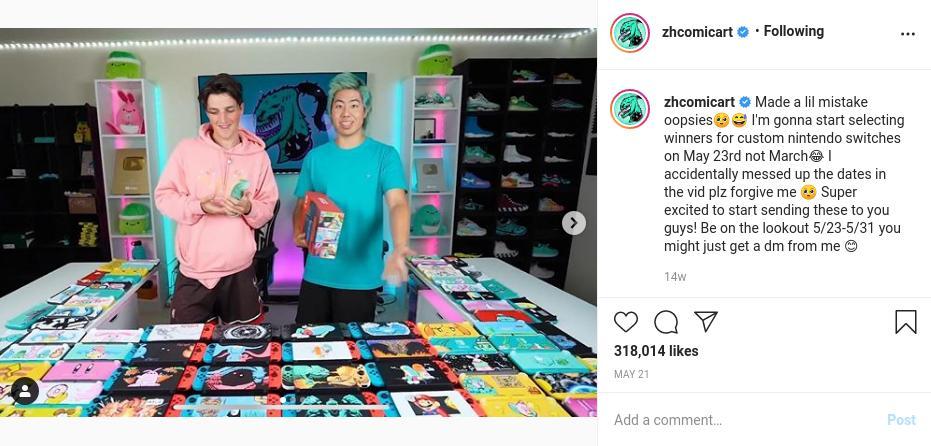 Key Takeaways:
Customize or make the giveaway prize yourself.
Customization means a unique prize, which increases its value.
Filming yourself creating the prize makes for great content.
Razer #GiftOfGame Giveaway
This is an old and weird YouTube Giveaway. But we absolutely love the concept and think that Razer totally nailed it with this video.
This giveaway (actually, it's a contest) is a bit complicated. Entrants must sponsor another gamer with Razer gear, take a pic, then upload it to Instagram/Twitter with #GiftOfGame.
Razer does an excellent job explaining this in their video. They created a short, quirky, and funny video that highlighted the struggles of having to game with terrible gear.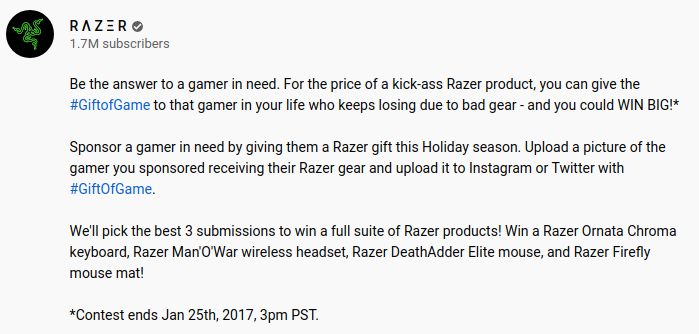 Key Takeaways:
Great content. Giveaway videos do not need to be so serious.
The goal of this giveaway is to increase social media engagement, brand awareness, and sales during the holiday season
James Charles $100,000 Giveaway
James Charles's new home is so big, he had to split his home tour blog into two videos!
This series of videos also comes at a time when the popular YouTuber just reached 20-Million subscribers. So, to celebrate this milestone, James announced a cash giveaway at the end of the video.
To enter, users had to Subscribe to James' YouTube channel, leave a comment on the video, and follow him on all of his socials.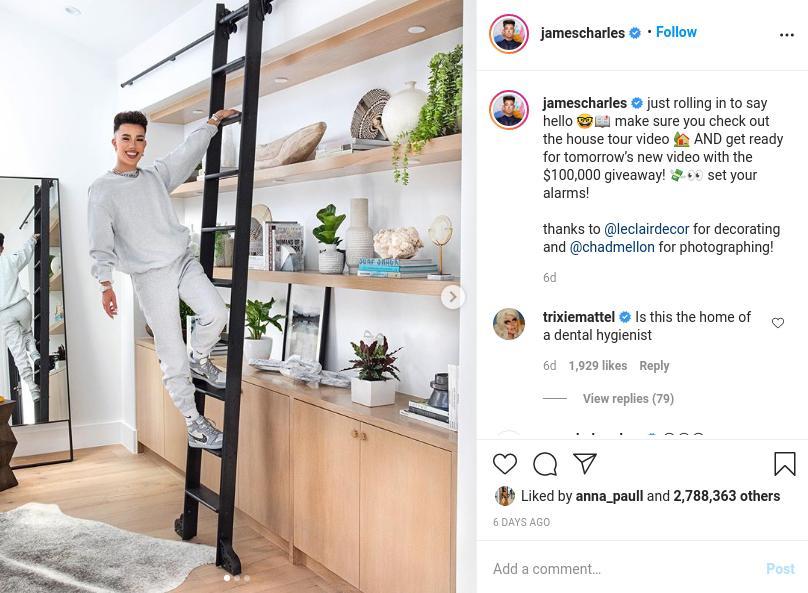 Key Takeaways:
An excellent example of a YouTube cash giveaway.
A single giveaway that will boost subscribers, social followers, and engagement.
Also a good example of using a giveaway to celebrate a special milestone.
YouTube Giveaway Examples from The VYPER Blog
We regularly post giveaway examples here on the blog at VYPER. Analyzing and breaking down giveaway examples are crucial in learning how to host a successful giveaway.
We analyze giveaways from all platforms and we find YouTube giveaways interesting. Here's a collection of YouTube Giveaway Examples taken from other giveaway guides from around our blog:
Makeup Giveaway – Allie Glines
Key Takeaways:
Hosted on YouTube to boost channel subscribers
The giveaway is also used to boost the host's Instagram followers
Users are given the option to submit bonus entries by engaging with the host's Instagram posts
Click here to learn more about Makeup Giveaways.
Photography Giveaway – Think Media
Key Takeaways
There is a second-place prize.
Sean shows a picture of the team behind the Think Media brand.
It was a good idea to announce a giveaway on a YouTube live stream. You can build up anticipation for your giveaway on your socials, then reveal all the details on a live stream while also answering questions in the live stream chat.
"Visit our website to enter." Think Media is using this entry method to move traffic to their website. Once a user has entered the giveaway, they will then be redirected to other pages to buy something potentially.
Click here to learn more about Camera Giveaways.
Black Friday Giveaway – Pink Blush
Key Takeaways:
This campaign is an excellent example of how a brand and influencer can collab with each other to host a giveaway on YouTube. Both parties stand to benefit from a single giveaway. 
If you have an online store and need help hosting a giveaway, then you can simply sponsor a prize to an influencer and watch them promote your brand and products. 
Hosting the giveaway over Black Friday allows the Influencer to drum up as much hype possible to her channel/video. This leads to a larger audience over the Black Friday promo weekend, which can be directed to the sponsor's website.
Click here to learn more about Black Friday Giveaways.
YouTube Giveaway Q & A
❓️ Why do people host YouTube Giveaways?
One of the man reasons to host a YouTube Giveaway is to use a giveaway to boost channel subscribers. If you sponsor a great prize, you can ask people to subscribe to your channel for a chance to win that prize.

You can also use the same YouTube Giveaway to get people to watch your videos, follow you on social media, and generate email leads.
❓️ Can I only promote my YouTube Giveaway on YouTube?
No. You can host your giveaway on YouTube and promote that giveaway video on other platforms like social media, blogs, and email.

YouTube has excellent options that allow you to embed your videos into websites and blog posts.
❓️ Can you allow entrants to increase their chances of winning your YouTube Giveaway?
You can run a leaderboard contest that allows entrants to complete tasks, set by you, to earn points. The entrant with the most points wins.

You can award entrants points for following and engaging with you on social media, referring more entries, and for watching your videos.

TL;DR
There you have it! Our definitive guide on creating YouTube giveaways.
With so many giveaways being hosted on YouTube, it can be difficult for your giveaway to stand out. You will need to get a little more creative and unique with your giveaway and ensure that your prize will attract the right audience.
In doing so, your giveaway will produce better results. Promotion is also vital in improving your chances of generating more subscribers and followers from your giveaway.
Promoting your YouTube giveaway effectively on other platforms can potentially drive traffic to your channel.
Tell us, have you hosted a giveaway before? What was it like? Let us know in the comments below.
Jack Paxton
Jack Paxton is the co-founder of VYPER, a marketing tool that helps brands build email lists, social followings, and revenue using viral giveaways, referral, and reward programs. After millions of dollars spent testing different marketing strategies at his marketing agency. He then also co-founded Hyax a fast, conversion & design-focused course and funnel builder for creators.