Sure, e-commerce websites are not a new concept at all. However, small to medium businesses are now realizing the benefits behind having online stores that complement their physical stores.
Customers that are discouraged to shop during the pandemic can now purchase their favorite items from the comfort of their homes and get fast delivery!
So, how do you get started with e-commerce?
What should you consider when launching your first e-commerce website?
We answer these questions and more below.
Lets get started!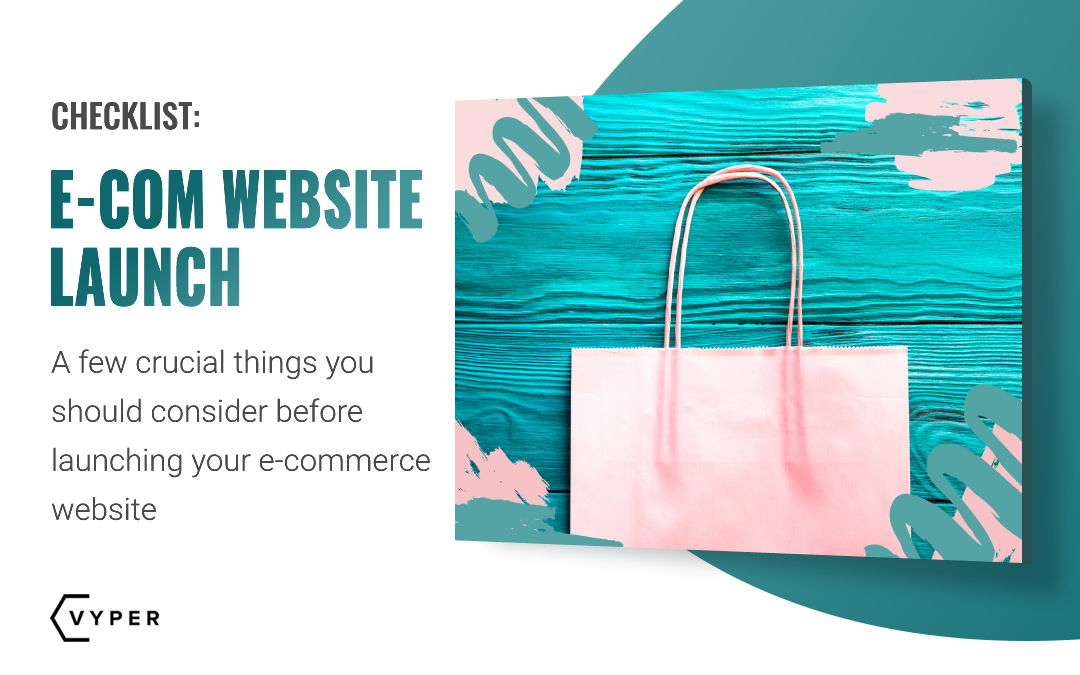 FREE DOWNLOAD: Get all Our Contest & Giveaway Marketing Guides, Checklists, and tutorials that have helped 100's of brands collect 15k+ emails in under 21 days!
1. Take Customer Experience into Account
Different industries call for different design trends and preferences. However, there are certain golden rules that you can apply in any niche.
No customer wants clutter on e-commerce sites, so keep your website clean and easy to navigate.
Avoid intrusive pop-ups, unless they offer a personalized discount or the opportunity to sign up for your newsletter.
Customer experience should be your top priority, so design a store that loads quickly, with high-quality images and top-notch descriptions to accompany your products.
Details matter, so a simple feature such as a search bar can help customers navigate your store and elevate customer experience significantly.
The checkout process needs to be short – the fewer the clicks to the finish line, the better.
Ensure that all prices and shipping costs are outlined in advance – hidden expenses show a lack of transparency on your part and affect how your customers perceive your brand.
Create loyalty campaigns to inspire repeat business.
Do your homework beforehand, and focus on features that will keep your customers coming back!

Click here to view a live demo of a loyalty program.
2. What About Email Marketing?
With the help of the right email marketing strategy, you can:
Boost return visitor rates
Increase conversion rates
Improve customer loyalty
Email Marketing is a useful tool for re-targeting customers. When someone engages with your website and leaves without buying anything, you can email them to persuade them to come back.
To start with building your email marketing effort, understand the basics of how to make an email and what you need to send within your campaign.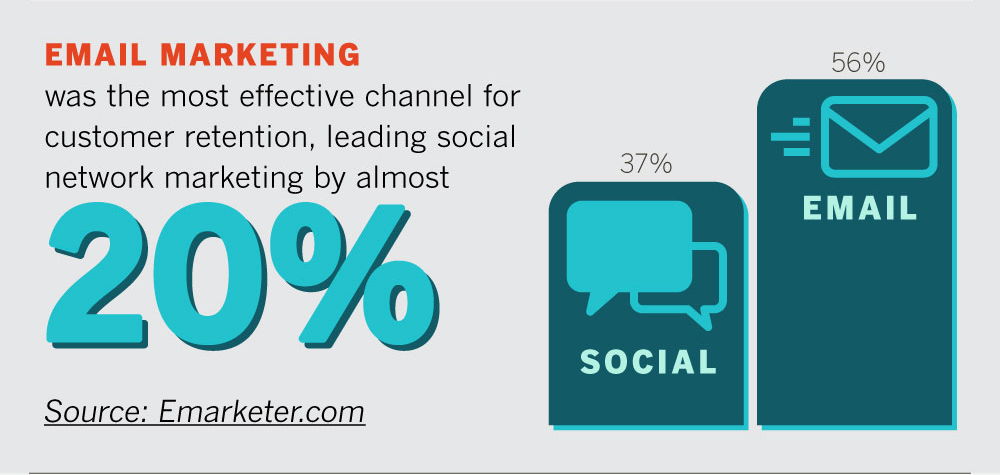 So, when do you mail your website visitors? Here are some examples below:
Abandoned cart emails – Send users an email to remind them that they did not complete their purchase.
Re-target old customers – Send customers, who have previously purchased from you, an email asking them to come back. You can include a unique voucher just for them to use on their next purchase. This will help to convince them to come back.
Newsletters / Deals – Send out a general email regularly (weekly/monthly) to inform users about your latest deals, products, sales, etc.
Getting Started with Email Marketing
First things first, get more people to sign up from the moment they come to your site with a seamless pop-up that grants them a discount for signing up with their next purchase.
Offer sign-up options on your social media pages, too, which will help generate more traffic on your website and quickly help you climb the ranking ladder in various search engines. For example:
You can use sponsored posts not only to promote specific products but to promote your newsletter – just add links to your subscription page from your website and lead more people to the newsletter that way.
Use your social media content strategy as a way to inspire subscriptions. Share your blogs and other engaging content, and invite your followers to subscribe to your newsletter for more informative content.
Use your email to reach out to people who have abandoned their carts – retargeting them can help them make up their minds sooner rather than later.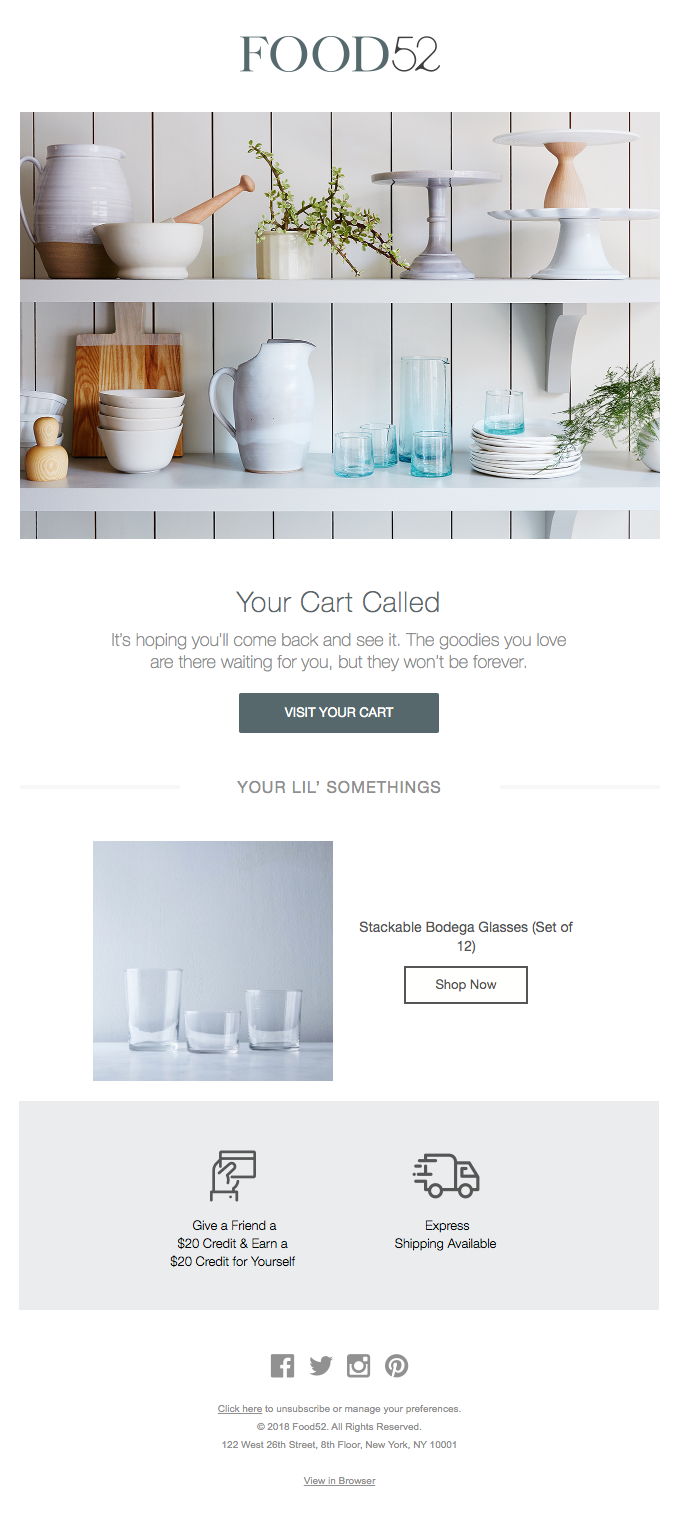 It's suggested that you send your first abandoned cart email within an hour. This way, the user will most likely still be online.
The second abandoned cart email can be sent exactly 24 hours later. For example, if a person leaves your website today at 3.15 pm, then you should send the email at 3.15 the next day.
Why? It's possible that 3 in the afternoon is when the user browsers the web for casual shopping and other non-work-related opportunities. This way, you ensure that your email reaches the user at this time.
Shoot them an email after purchase to express your gratitude and point them towards products that they might also be interested in. Make your shopping experience more personalized with each email you send.
Erin Hooley is an entrepreneur that built your e-commerce store, Bailey's Blossoms, from the ground up. In the interview above, she talks about the strategies she used to grow a successful e-commerce business.
3. Focus on Security Across the Board
Security has always been one of the most significant concerns for all customers buying online. From the moment you start planning the structure and content of your website, you need to take this single issue into account and think of the best preventative measures.
That way, you'll be able to reassure your customers every step of the way, whenever they visit your site! Here's what you can do:
A simple way to achieve that is to add security and trust seals throughout your site so that the customer feels safe at every stage of their journey.
Add a dedicated page for customer reviews and testimonials. Their positive experiences serve to inspire trust in new customers and ensure that they are in safe hands.
Another option is to go with a service or app that can help with security. Merchants like Shopify have pretty good security built-in.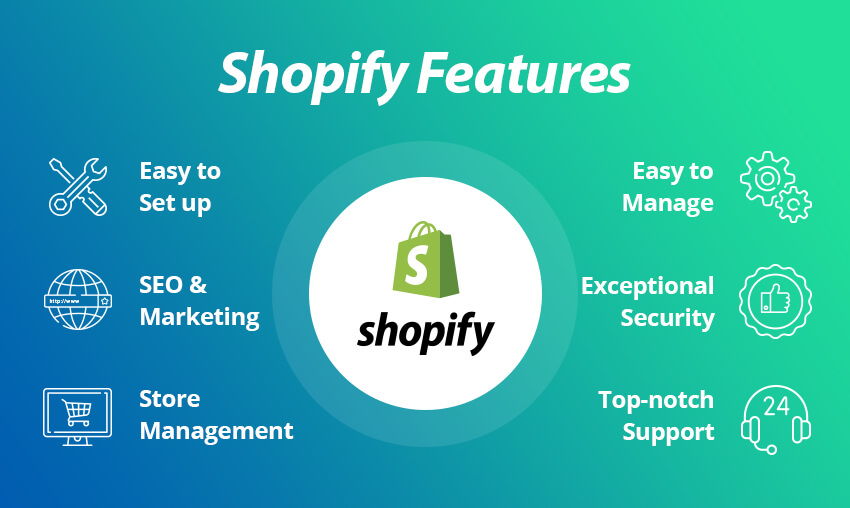 If you are on WordPress it might be worth looking at a 3rd party service that provides reliable firewall protection. Something that comes with built-in security measures to protect your customers' sensitive data and all interactions that occur on your site.
Ideally, you want your security to contain the following features:
A fully-optimized software firewall.
A robust hardware firewall for comprehensive network security.
A network monitoring solution for deep traffic inspection and control. That will help you keep any unwanted traffic away from your online store, but it will also allow you to monitor outbound traffic and prevent your employees from visiting sites that are not secure.
Regular firewall stress testing, monitoring, and analytics.
Sprinkle a few security certificates across your site, and your customers will feel confident whenever they make a purchase.
4. Invest in Ongoing SEO
What's the use of a brilliantly designed, sleek website, if it's nowhere to be found on the first pages of Google when your customer types in those keywords and phrases?
The visibility of your website starts before you even launch it. It needs to be an ongoing effort that recognizes the latest trends and implements any algorithm changes to stay visible and relevant online.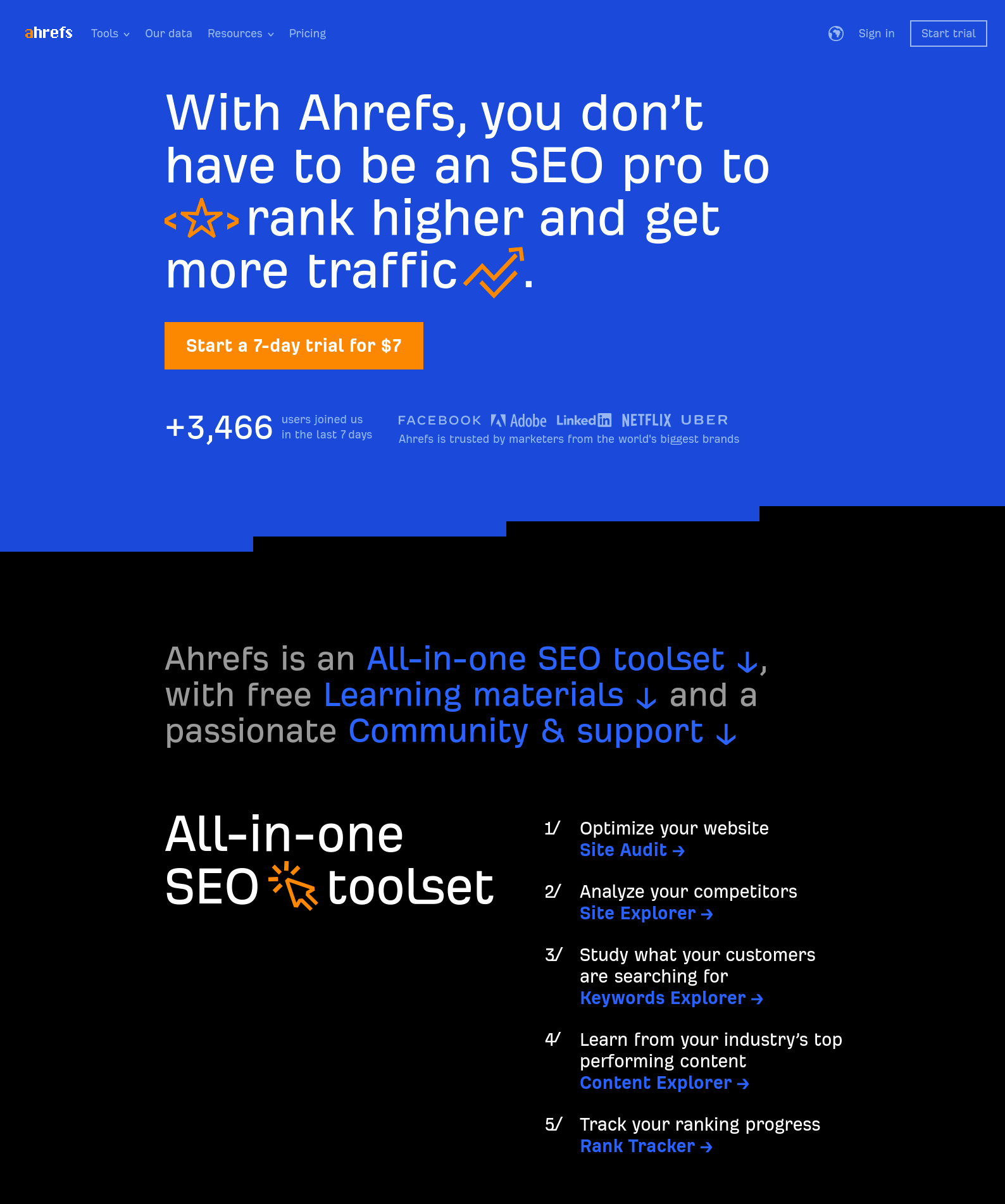 When you choose your domain name, also outline the key domain metrics, you should keep an eye on understanding your ranking and boost the performance of your website.
From technical SEO to ongoing content creation, keyword optimization, social media marketing, link-building, and keeping your NAP pages consistent, every little bit counts when it's time to rank your site.
5. Think of Content Beyond Advertising
Many e-commerce business owners will focus strictly on the website copy, such as product descriptions, email campaigns, and promotional social media posts. All of those are valid and will bring results, but you should also know what not to do in terms of content creation: don't neglect ongoing content output for your brand.
Content is the fundamental pillar of your ranking and the primary way to connect with your customers beyond that single sale.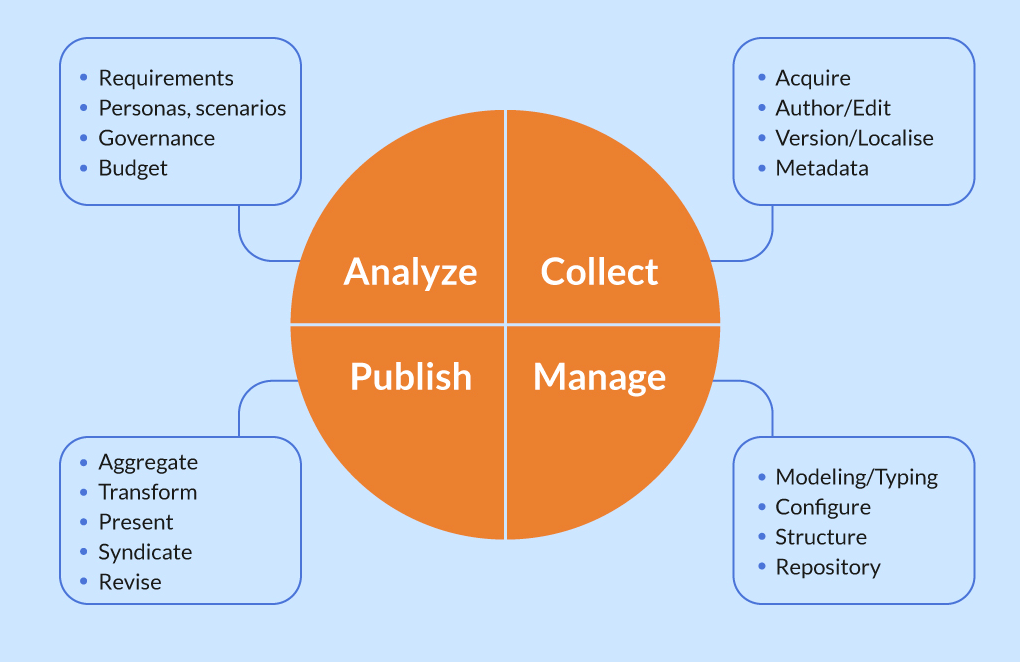 Through educational, informative, and entertaining posts where your brand voice comes to life, you'll bring customers back, not just for purchases, but for engagement on various levels.
6. Use Social to Grow Your Web Presence
Make the most of your social media presence to announce your new website, accumulate interest, generate buzz around your brand, and get people to ask questions and engage.
Social media marketing is another vast topic on its own, which is why you should check out the posts below.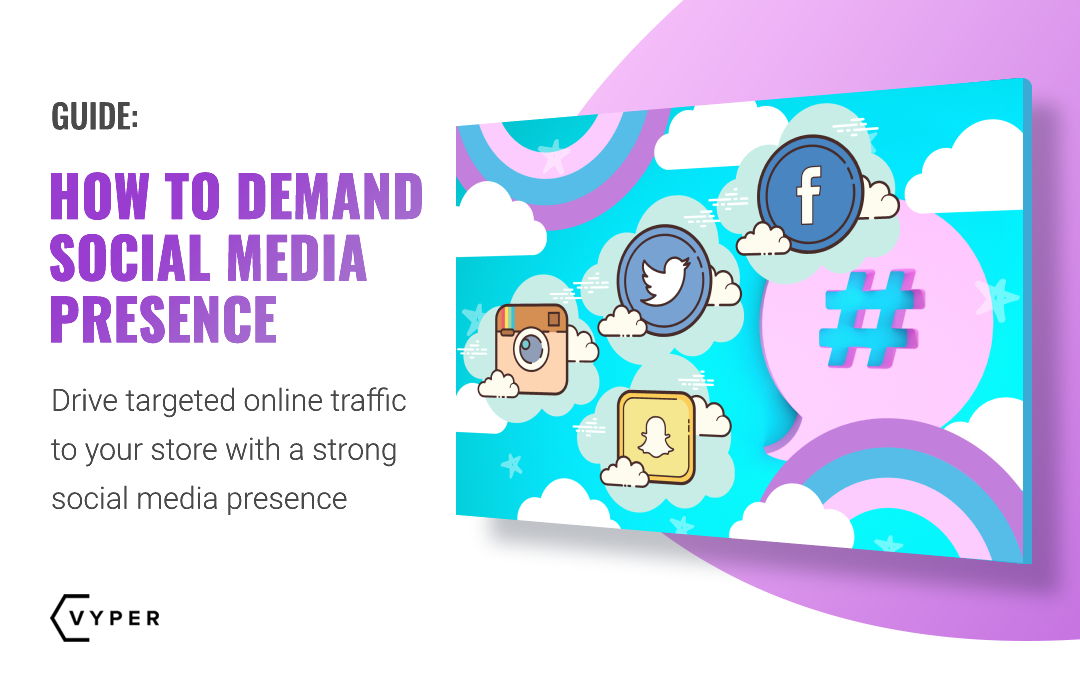 Click here for essential tips on creating social media presence.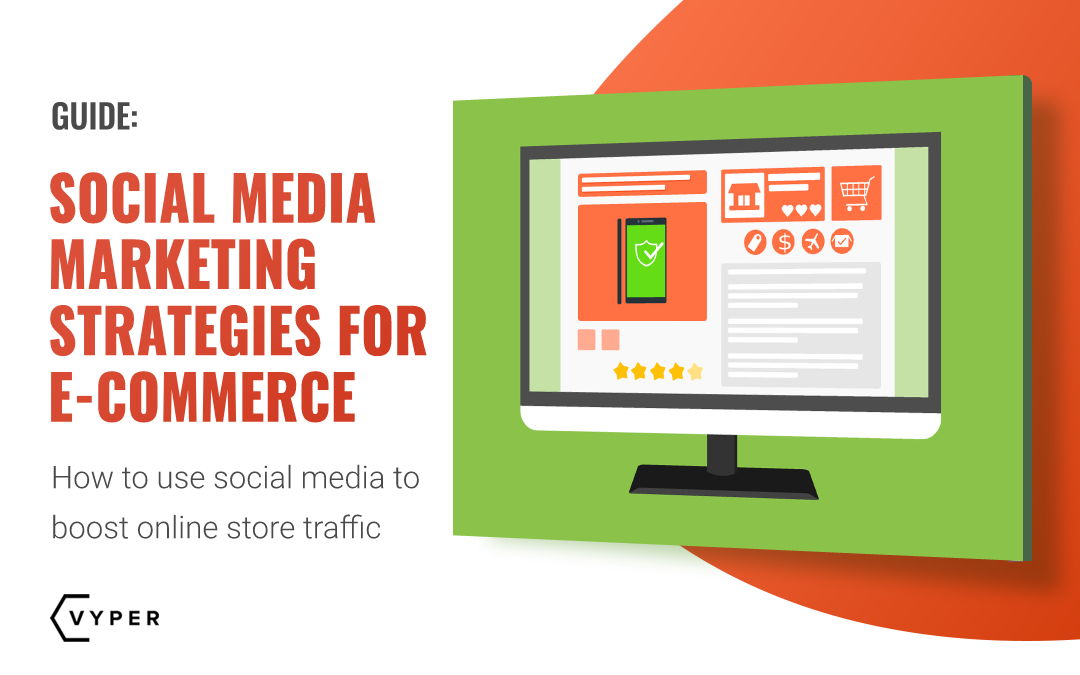 Click here for social media marketing strategies tailored for e-commerce websites.
If you are new to social media, then its best to research as much as you can before you get started. Social media can be an excellent tool for e-commerce websites.
The goal would be to direct traffic from social media to your website.
These little "sneak peeks" are perfect for increasing suspense right before your site goes live. A little tip for once your e-commerce store is up and running, use this same technique when you have sales, new products, or events.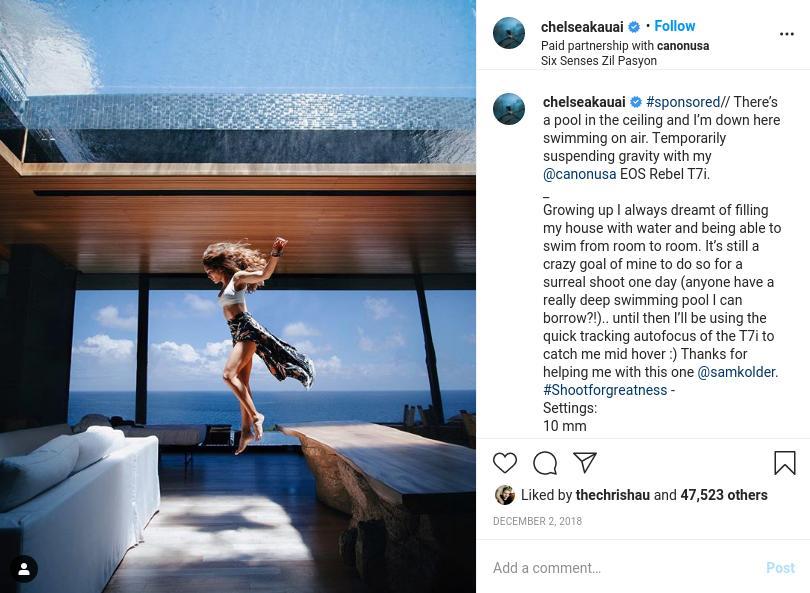 Such an approach can help you build up your follower base and even start collaborating with influencers in your industry to bring more people to your web store as soon as it's ready.

Your brand can also use influencers to host giveaways.
Click here to see what an influencer / brand giveaway looks like.
7. Don't Delay Your Referral Programs
Now that you have your social pages up and running, you should leverage your social presence to earn customer recommendations and referrals.
Social media contests are ideal for generating interest and inspiring referrals. As your followers get to know what your store will be all about, you can start setting up these contests to collect email subscriptions, followers, and referrals for your business in exchange for an incentive of your choosing.
Suppose you include a relevant influencer in these referral campaigns. In that case, you'll extend your reach and help gain more brand visibility and boost awareness right when the time is perfect to kick-start your online store officially.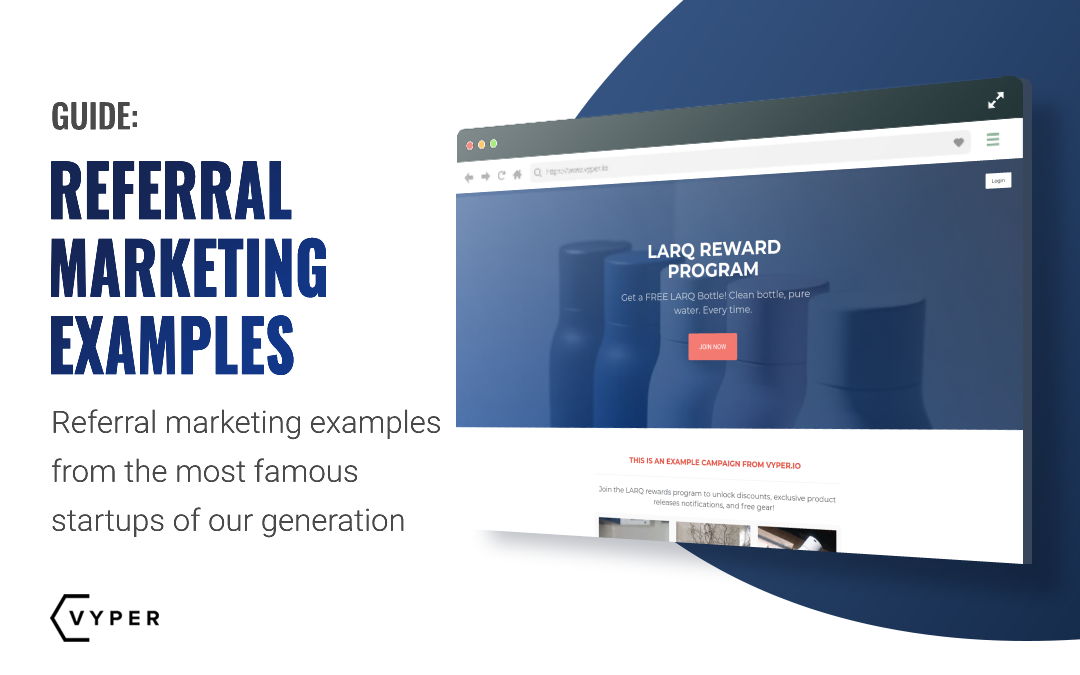 Click here to view examples of famously successful referral programs.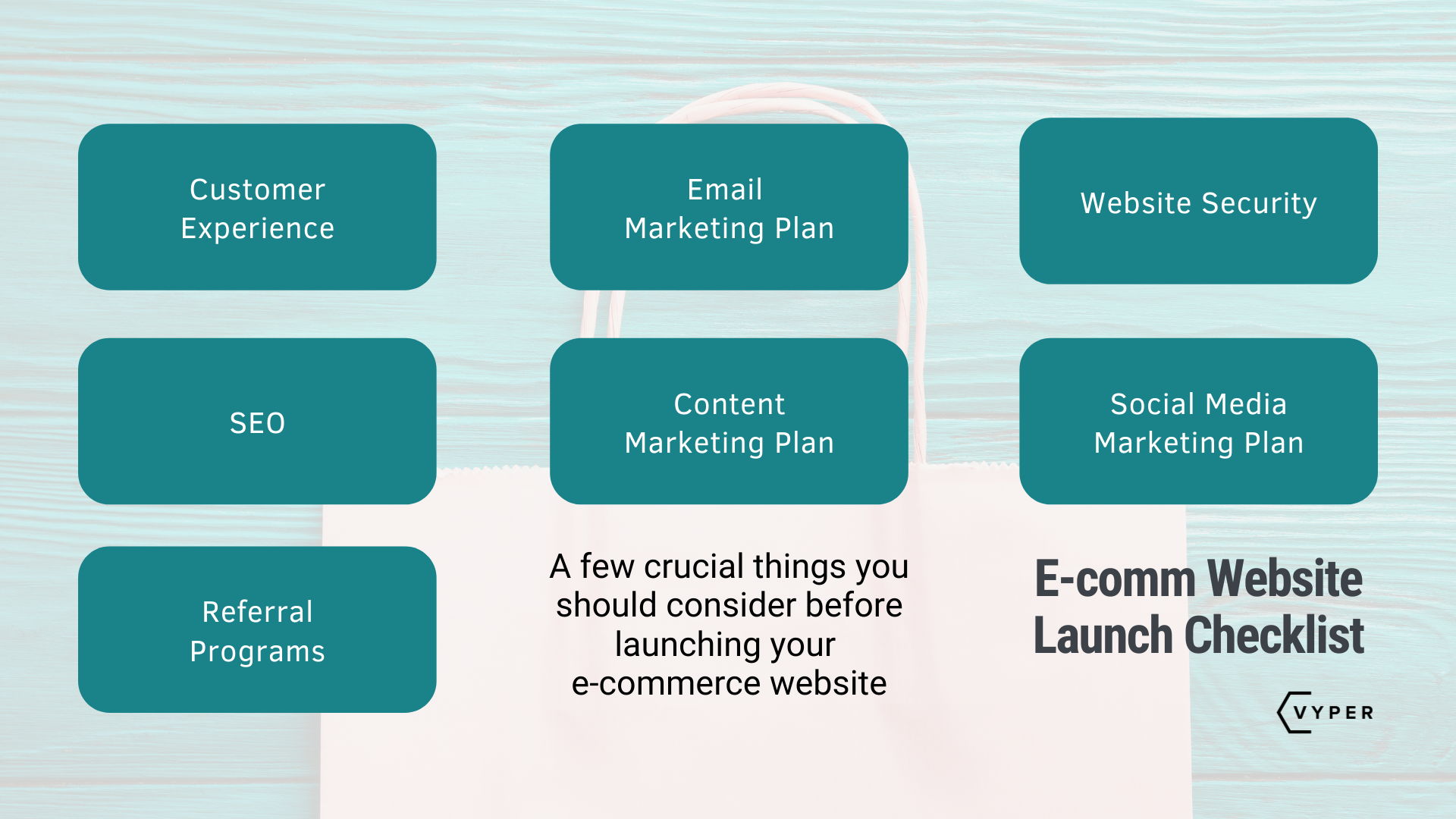 Bonus: How Erin Hooley Listened to Her Customers to Build a 7-Figure Ecom Brand
Erin Hooley created a successful business on Etsy. She later went independent and grew her business, Bailey's Blossoms, into a 7-figure company.
We spoke to Erin who shared some of her favorite e-commerce marketing strategies like hosting giveaways and SMS marketing.
Listen to the full interview below:
You can check out this post if you are looking for Etsy Marketing Tips: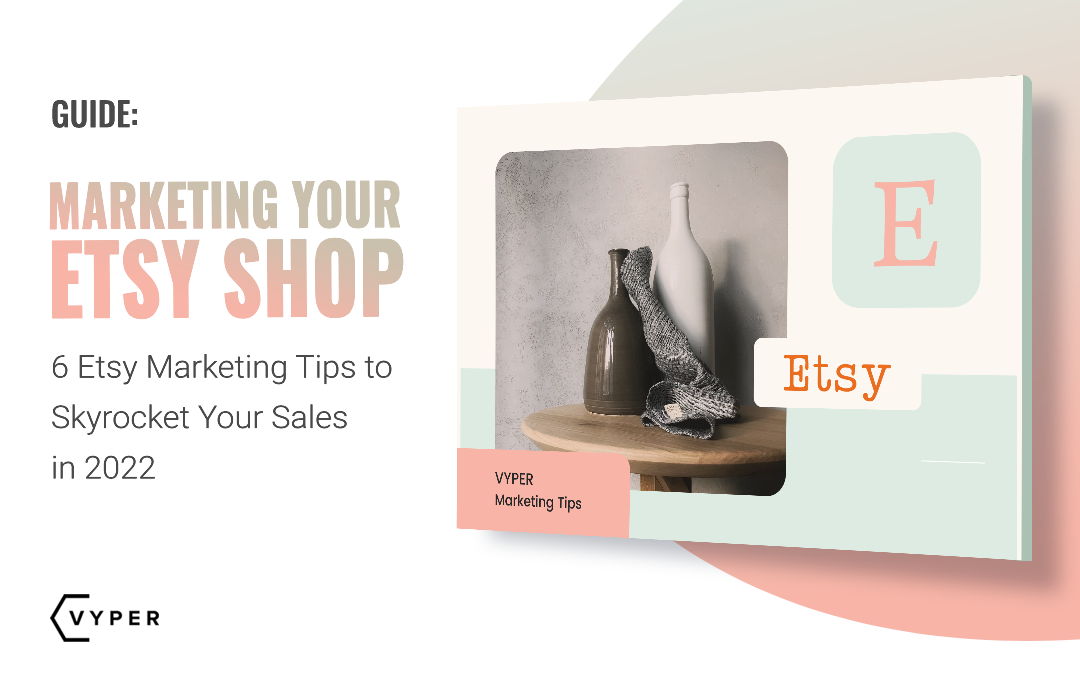 Bonus: Starting An Online Business As A Recent College Graduate
Ally Gong is a YouTuber/Writer that has already published two successful books and launched a profitable e-commerce business. She has also experimented with many other online business ventures, some successful and some not.
Ally shares with us her e-commerce expertise, wins/losses, and learnings from her entrepreneurial ventures.
Watch the full interview below:
Key Takeaways
Use customer experience as the focal point of your store design strategy.
Leverage email marketing to boost interest in your e-commerce store and your brand.
Give your customers peace of mind with superb security precautions and highlight your site's security measures.
Invest in ongoing SEO efforts to keep your store visible.
Create content that inspires engagement, not just purchases.
Let social media work in favor of your online store.
Inspire referrals through creative campaigns such as contests and influencer collaboration.
Of course, these bits of advice are merely there to nudge you in the right direction. Depending on your industry and the demographic you want to target with your products, you'll need to get creative and perfect your e-commerce strategy as you move forward.
A great website, however, is a foundation of all of your efforts, so use it and cherish it, and you'll be able to impress all of your customers one purchase at a time!
Do you have an e-commerce website of your own? What is the most challenging aspect of your website? Let us know in the comments below.
Jack Paxton
Jack Paxton is the co-founder of VYPER, a marketing tool that helps brands build email lists, social followings, and revenue using viral giveaways, referral, and reward programs. After millions of dollars spent testing different marketing strategies at his marketing agency. He then also co-founded Hyax a fast, conversion & design-focused course and funnel builder for creators.